Hello summer lovers! If you're looking for some of the best summer Instagram captions, they're all inside Preview App.
There are HUNDREDS and THOUSANDS of amazing Instagram captions in the app.
There are Instagram captions for all seasons and holidays (spring, fall, winter, Christmas, etc…) – and so much more.

For this blog post, I'm going to share with you my favorite summer Instagram captions.
If you don't know Preview: it's an amazing Instagram tool.
You can plan your feed so that you can see how your feed looks like before you post on Instagram.
You can edit your photos using the "Summer" presets and filters.
You can find the best Instagram hashtags and trending Instagram hashtags.
And you can also find fun Instagram captions.
Here's an example of a summer feed I created using the "Summer 3" filter: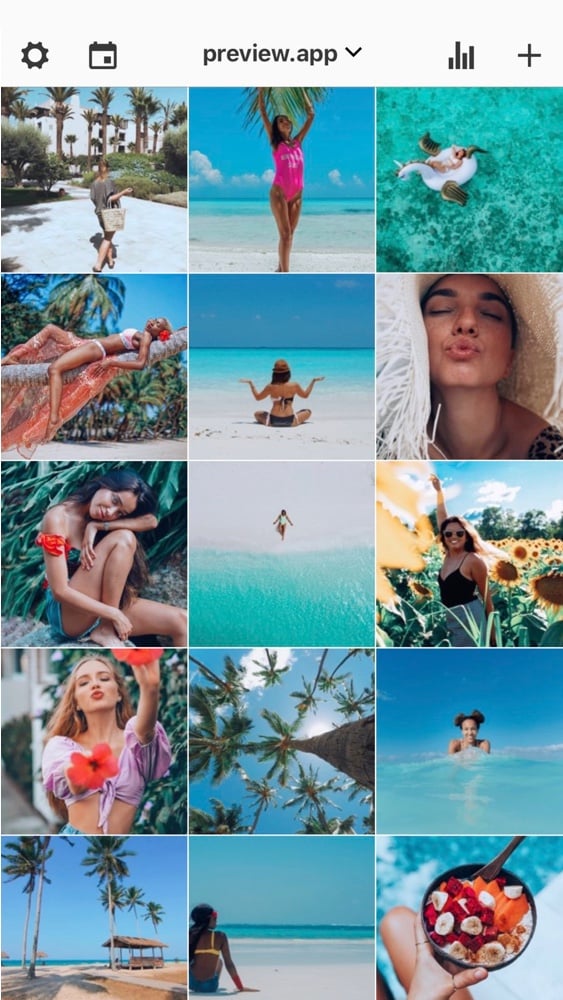 The cool thing about using Preview App is that you can prepare your caption and your photo at the same time
So if you have a bunch of summer photos you've already taken, you can upload them in the app and already prepare your captions.
This way, you're ready to post whenever you want, and you can see exactly how your feed will look like before you post. So good!
Without further ado, here are some of my favorite summer Instagram captions in the app:
Summer Instagram captions
The first one, of course, is the "Summer" caption category.
What's in this caption category:
Questions related to summer that you can ask your followers to start conversations
Short summer quotes
Cute summer captions (like "sunkissed")
Funny summer captions (like puns and wordplays)
Summer selfie captions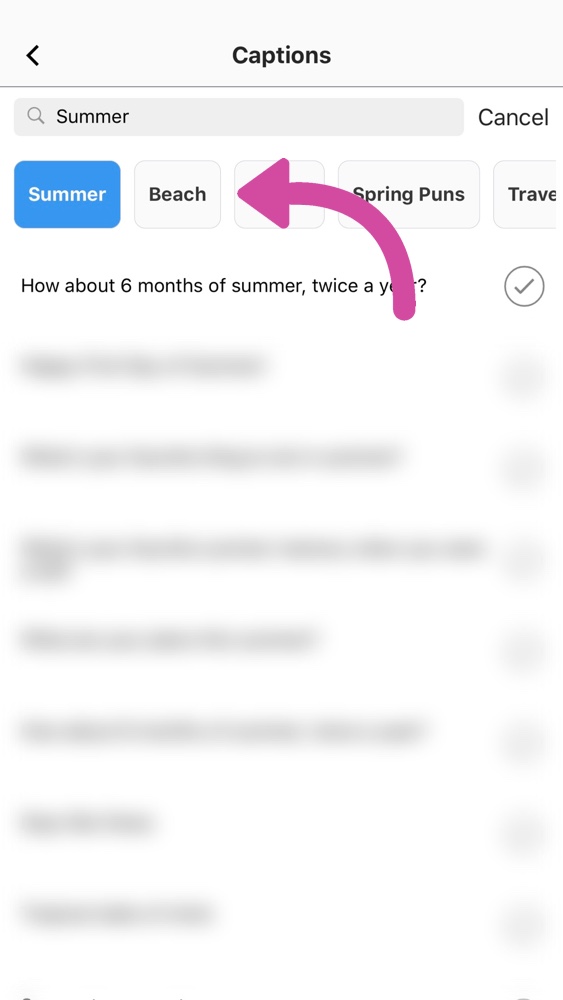 "Beach" Instagram captions
My second favorite summer Instagram captions category is the "Beach" one.
Just like the "Summer" category, you have so many fun beach captions. 
In the "Beach" caption category, you have a lot of captions related to the sea, the ocean, turquoise water, palm trees, the sun and sand.
If you're going to spend some time at the beach this summer, then you'll love these captions too.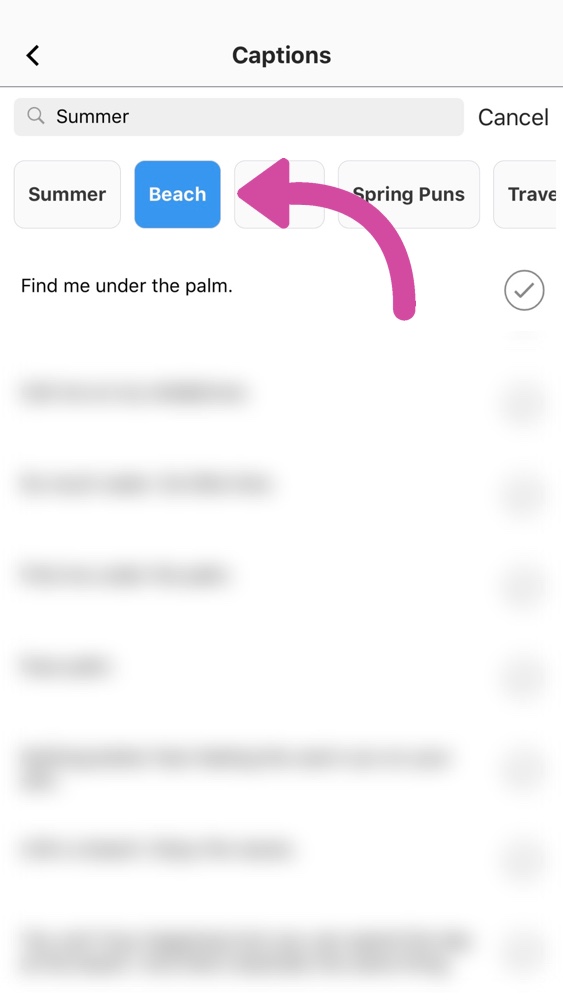 If you're going to take photos of ice cream this summer, check out the "Ice cream" captions.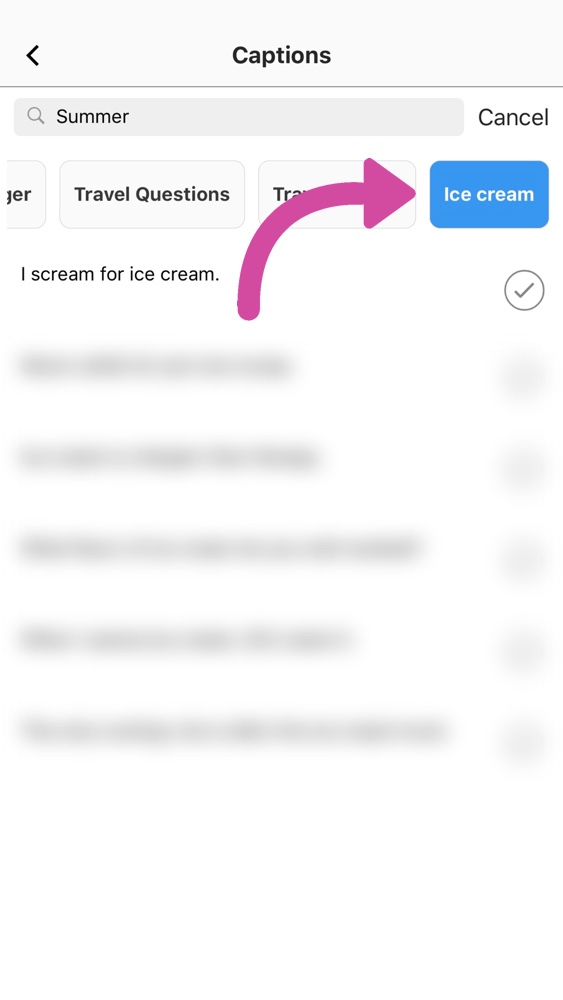 Talking about food – if you love taking photos of your food (like acai bowls, salads, or any other summer food), then you should definitely check out the "Food" captions.
There are so many fun food captions in the app. My favorite are in the "Food Quotes" and "Food Puns" caption categories.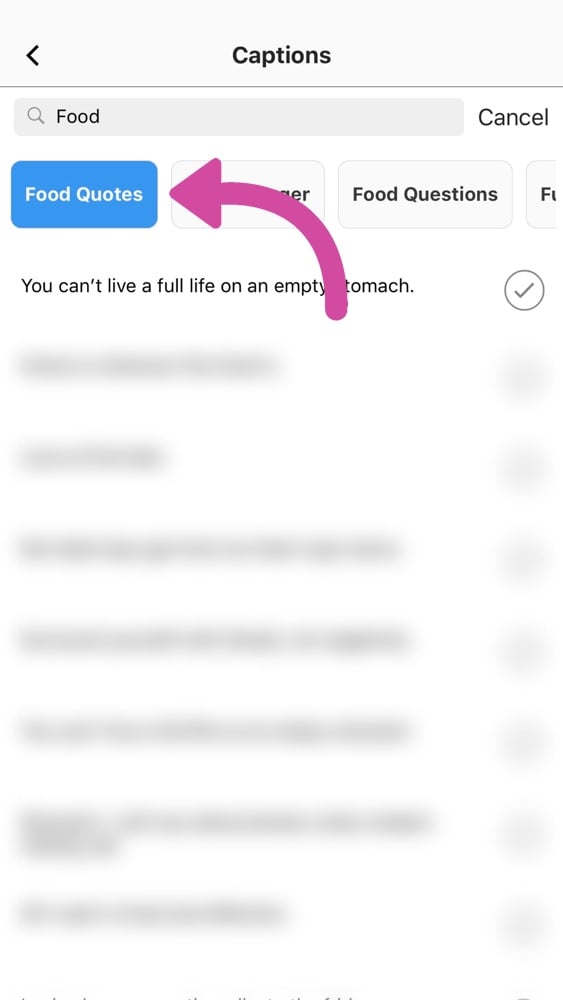 "Personal" summer captions
The "Personal" caption category is a must for anyone on Instagram.
You can use these captions for summer, and any other time of the year.
The reason why I love these "Personal" captions is because they are so versatile.
If you ever feel stuck and don't know what to write, check out the "Personal" caption ideas.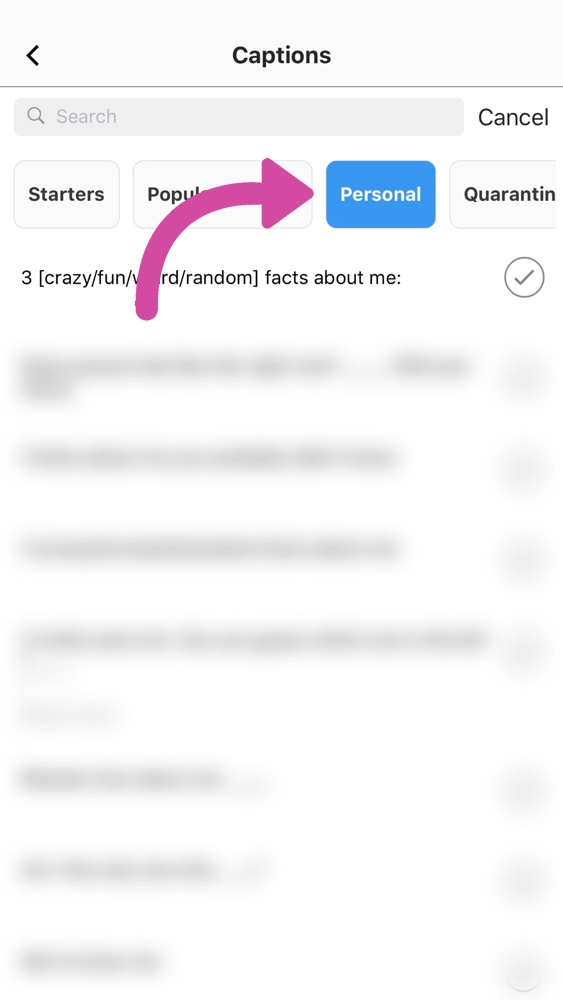 Are you travelling this summer?
I recommend checking out the "Travel" captions.
You'll find a lot of fun travel quotes and travel related questions you can ask your followers to start fun conversations.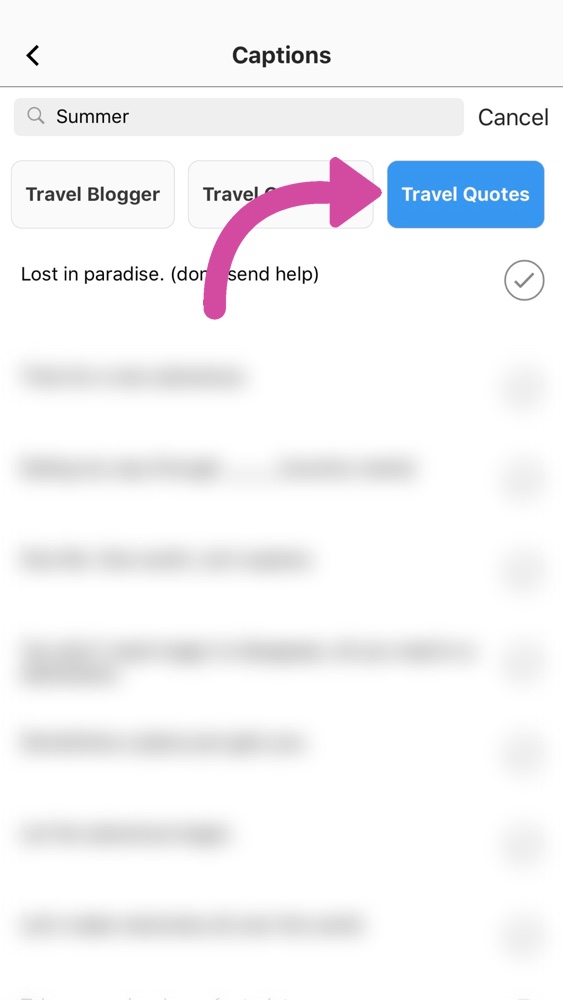 The Instagram Caption Starters are also a must-have for ALL Instagrammers.
Caption "Starters" are the words you can use to start your caption.
It's psychological.
People are scrolling super fast on Instagram. They only look at the first few words of your caption. If it sounds interesting, they will continue reading. If not, they will stop and continue to scroll.
If you're going to write a caption about your summer, or share a story, or talk about your day, you can use the "Starters" to start your story. This way you can peek the interest of your followers so they can continue reading.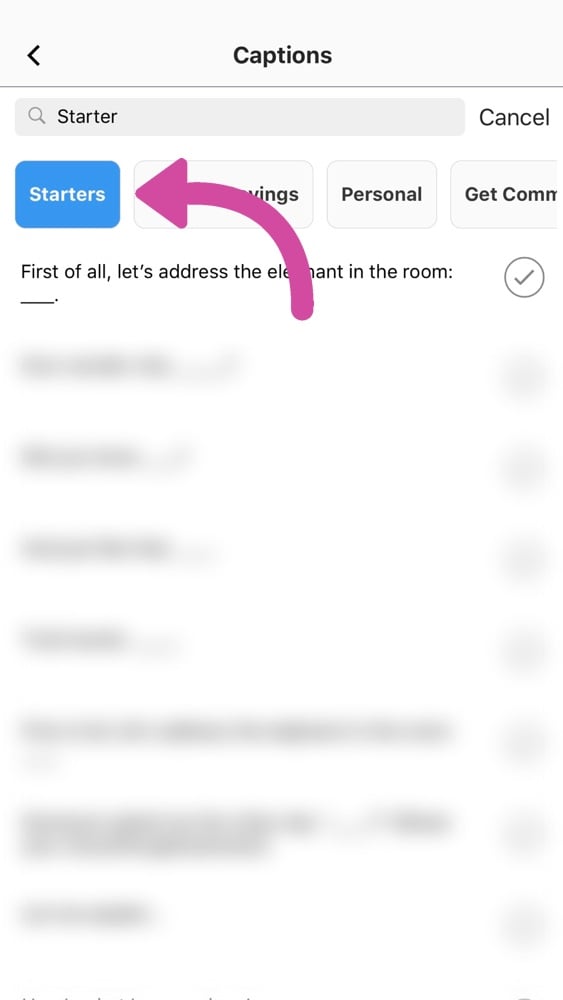 And the last Instagram captions for summer are in the "Friend" category.
If you're going to spend summer with friends and take photos with your friends, then check out the "Friend" category.