So you've been posting on Instagram. Now what? How can you use with your Instagram Analytics to grow your account?
I'm going to show you how I use:
My monthly post analytics
My best time to post
My hashtags analytics
And some other quick tips & tricks
All these Instagram insights can be found in Preview app.
I write everything in my Workbook (you can download it below). Essentially, this document turns into my Instagram strategy. It's so easy guys!
Do you want to try? Here is what I exactly do:
First, I go in the Analytics section:
If you're wondering what you're looking at below, that's my scheduled feed in Preview app.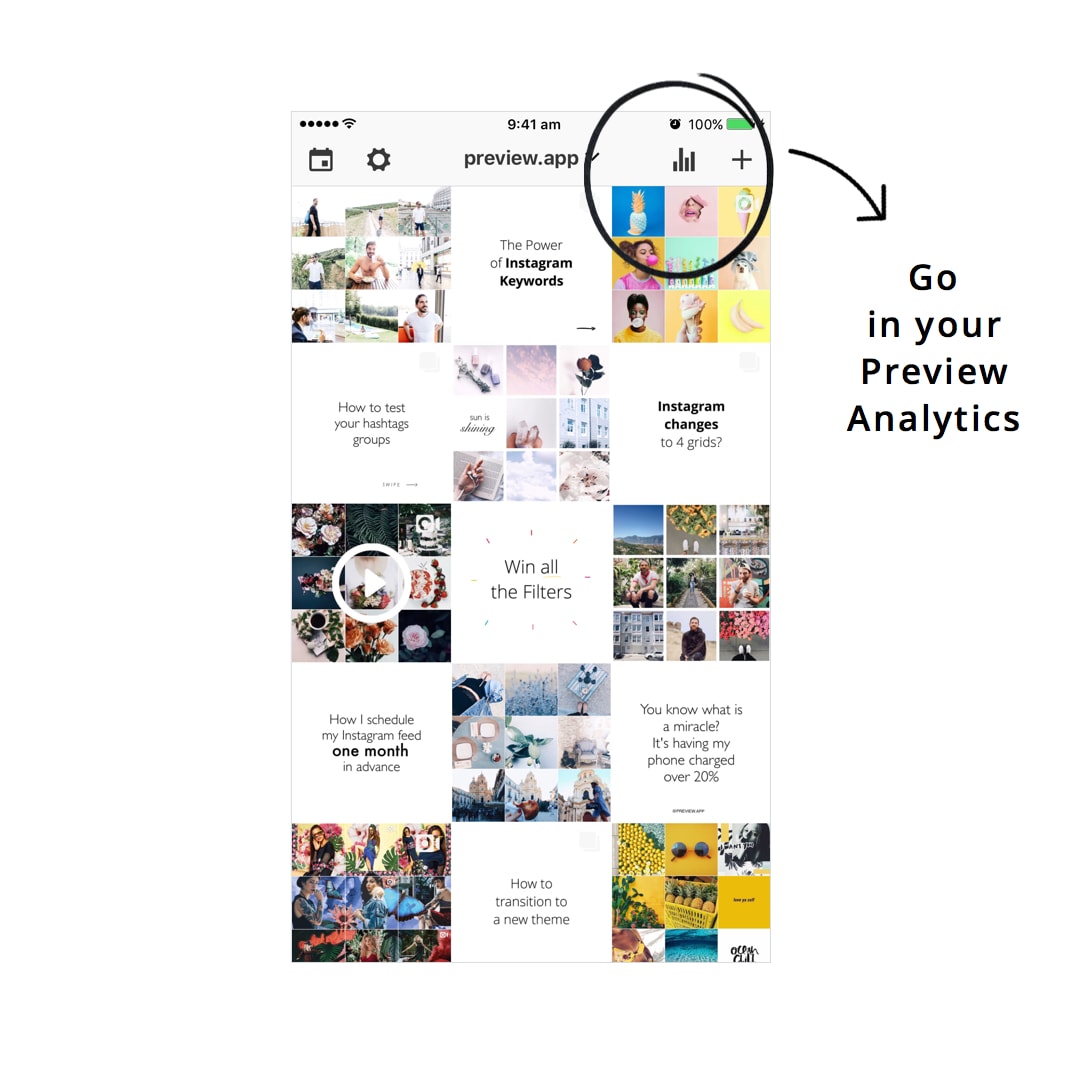 1. Look at my monthly performance
I look at the performance of my posts.
I press "See More" to see the performance of my photos: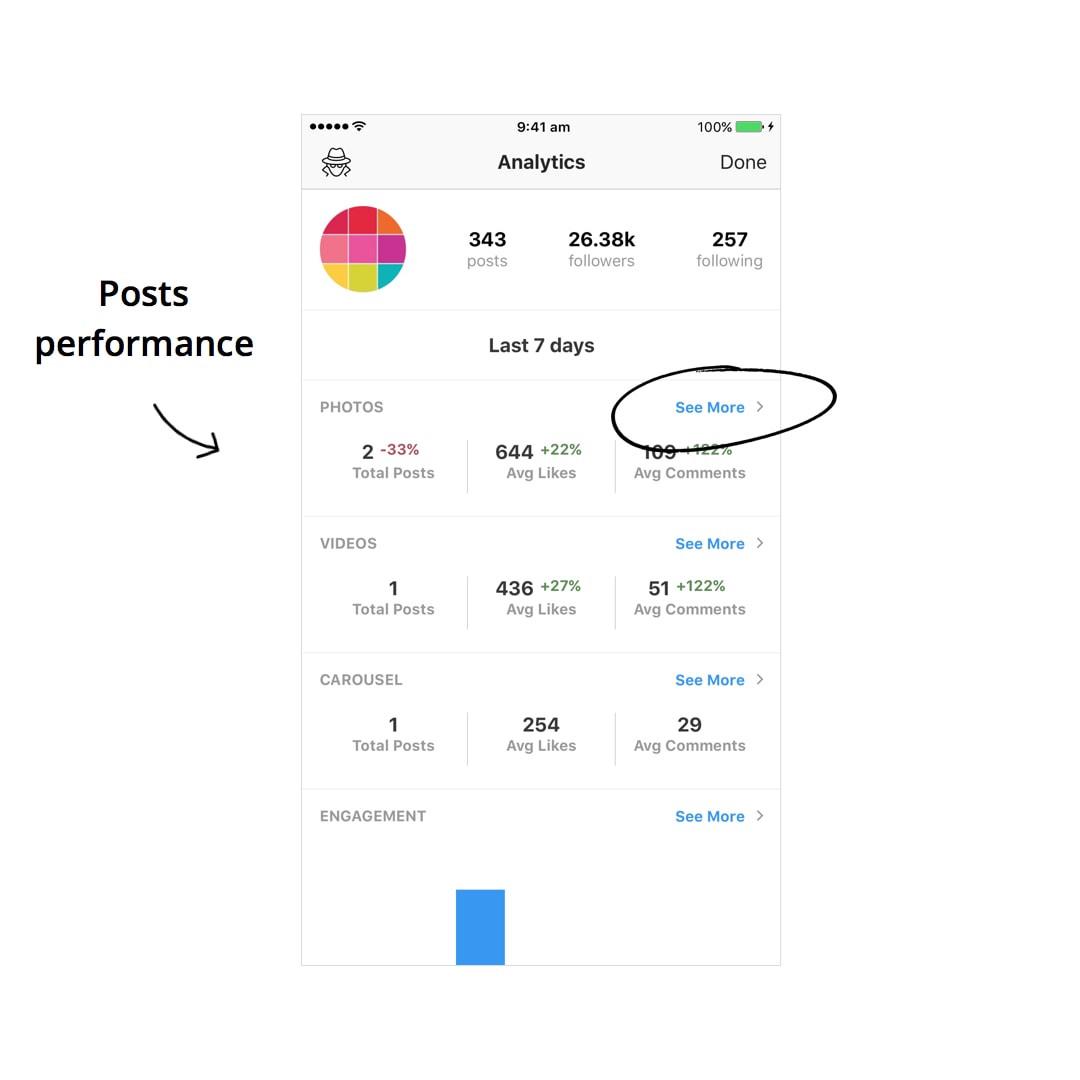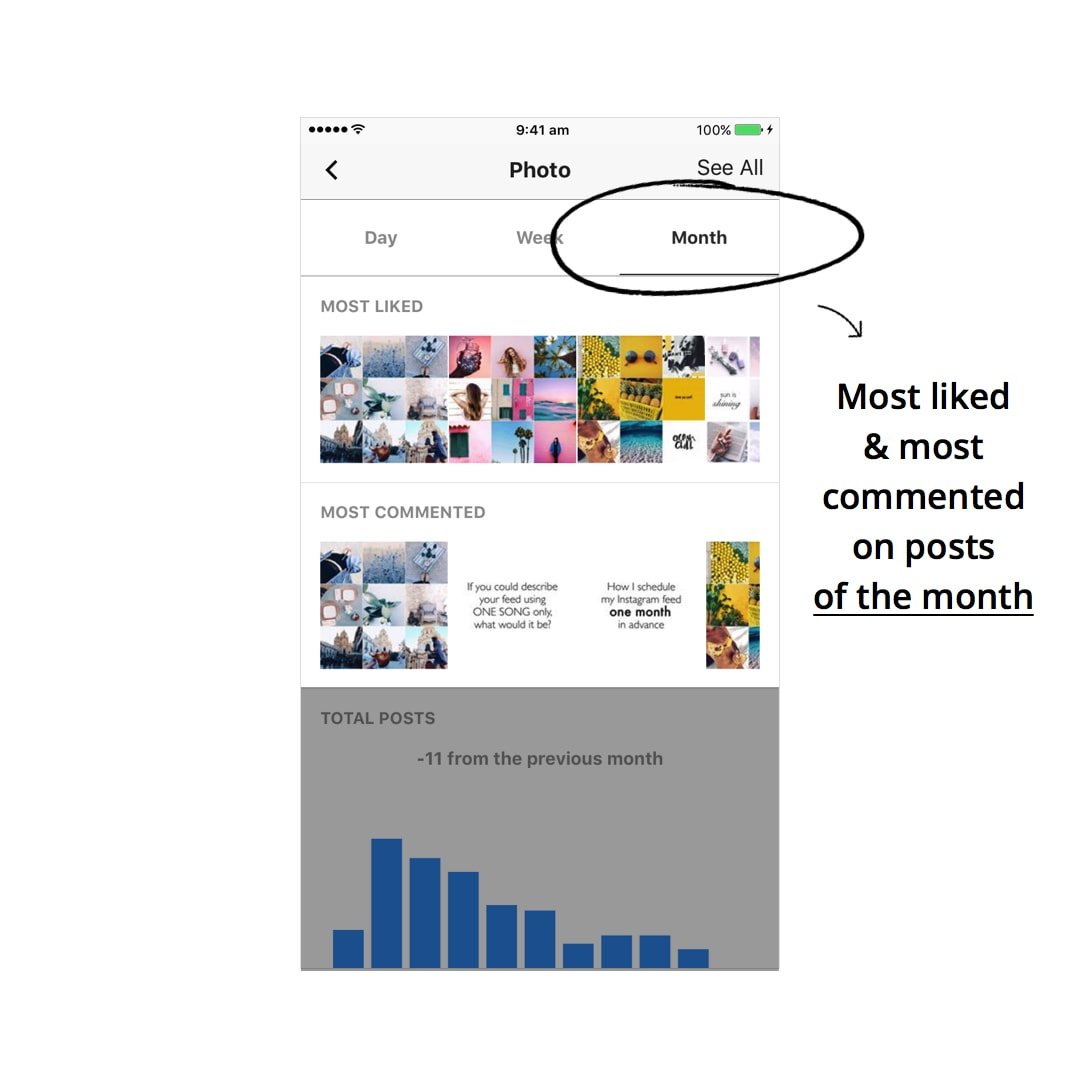 I look which posts got the most likes and comments
I learn from my best posts – This means that I try to understand what type of posts you guys liked the most this month 🙂 so that I can share more post like these
Quick tip: You might have a completely different type of Instagram account than me. You might have a lifestyle account or a business. Don't worry I've got you covered! I've included tips just for you in the Workbook.
2. Check my best time to post
Then I scroll down to see my best times to post and to interact:
I write down my best time to post this month
Then I go in "See More"
I look if there are 2 other spikes throughout the day – it tells me when people are the most active throughout the day
I write down 2 other best times – in my case it's 7am and 8pm.
Why do I bother checking 2 other best times to post?
It's important to test your best time to post on Instagram (read here).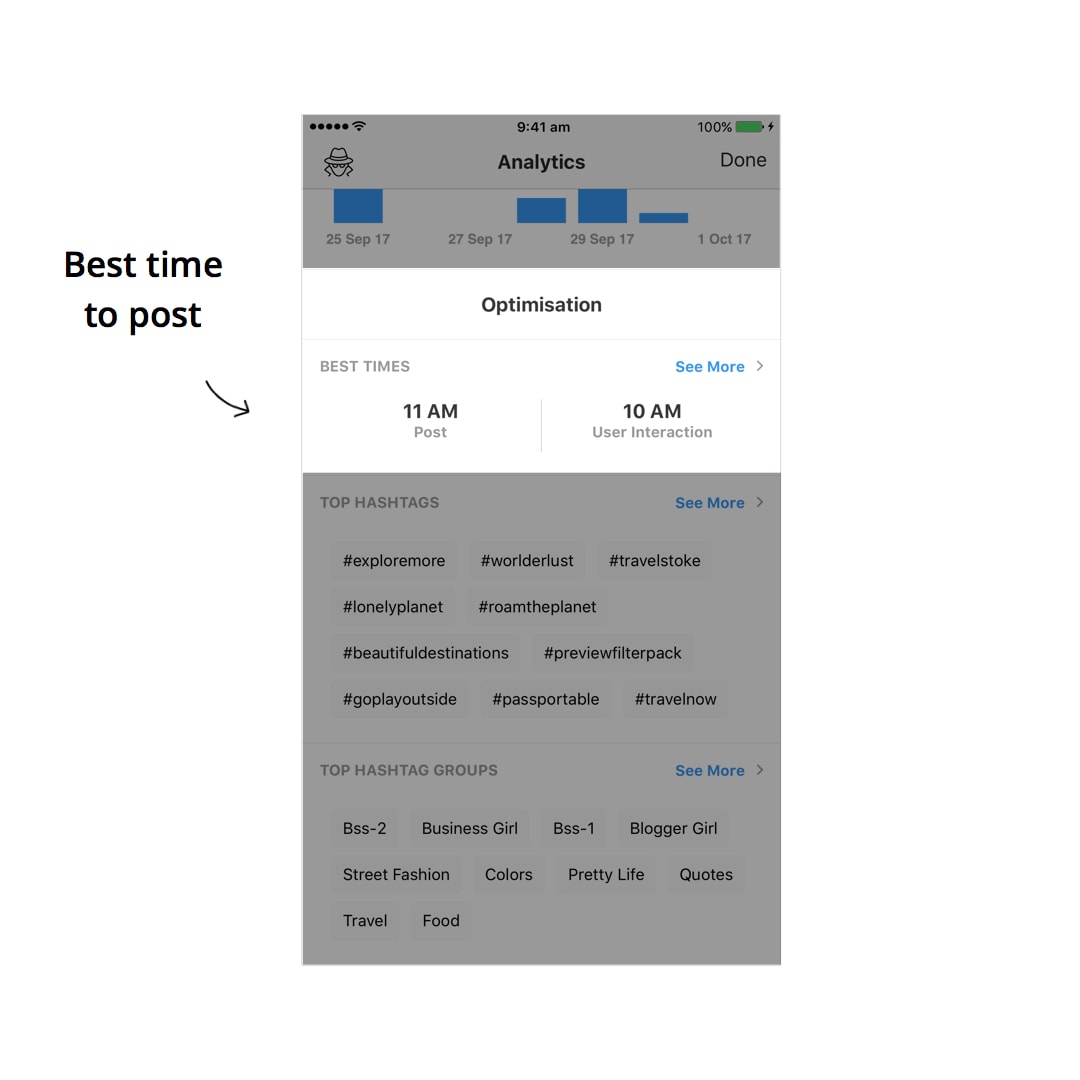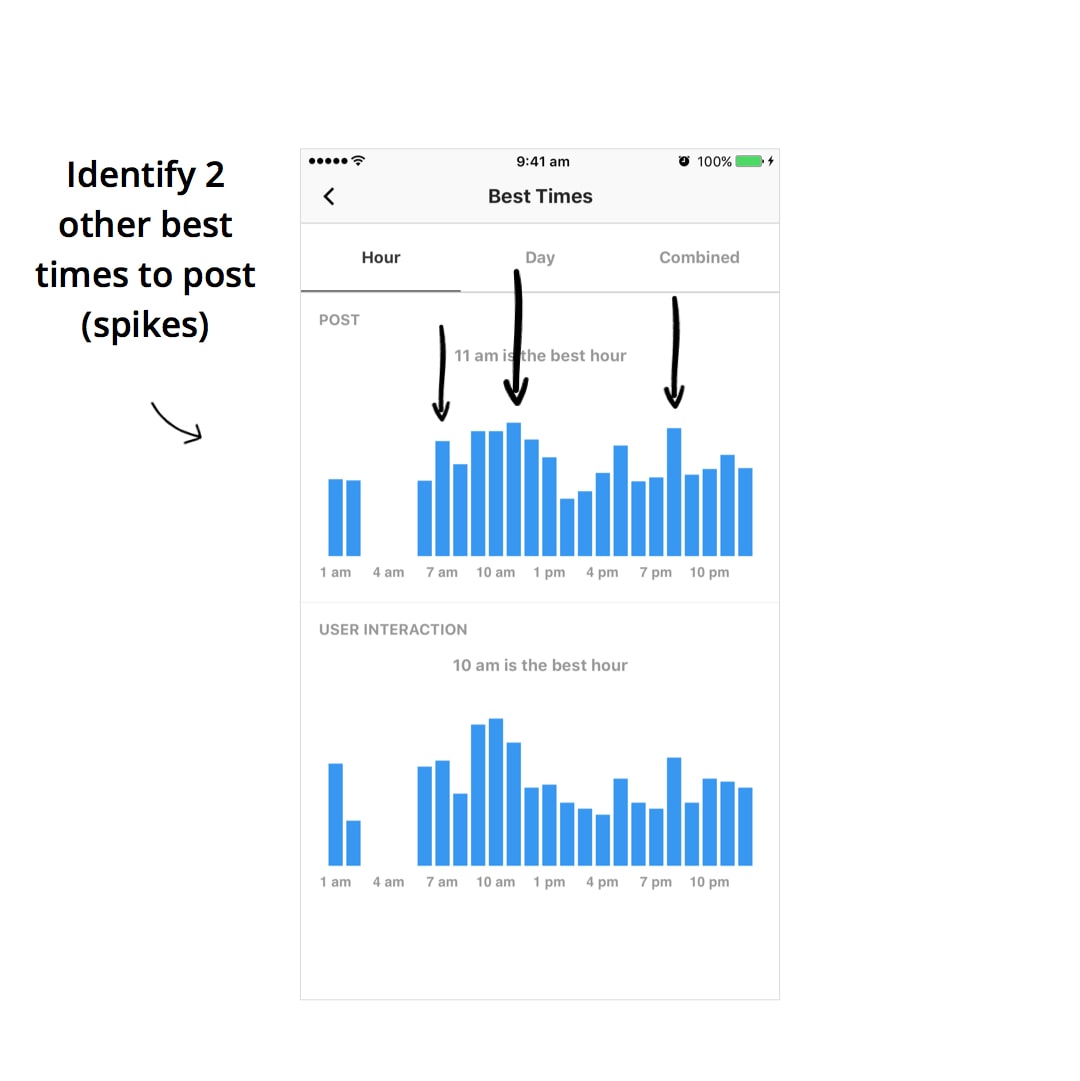 Every month I experiment with new hashtags. If you've been reading our blog for a long time, you know how much I love hashtags! Like I always say: "they're doors to amazing communities on Instagram". If you're a business: "they're free advertising".
The big question is though: which hashtags give me the most likes, comments and engagement?
I'm going to check my favorite part: the hashtags analytics.
I can see which hashtags help me grow my account the most.
I look at my top hashtags
I go in "See More" for a detailed breakdown of my top hashtag by likes, comments and engagement
I write down the ones I want to keep using
Why do I write them down?
Because I will save them in a new hashtag group in my Preview App.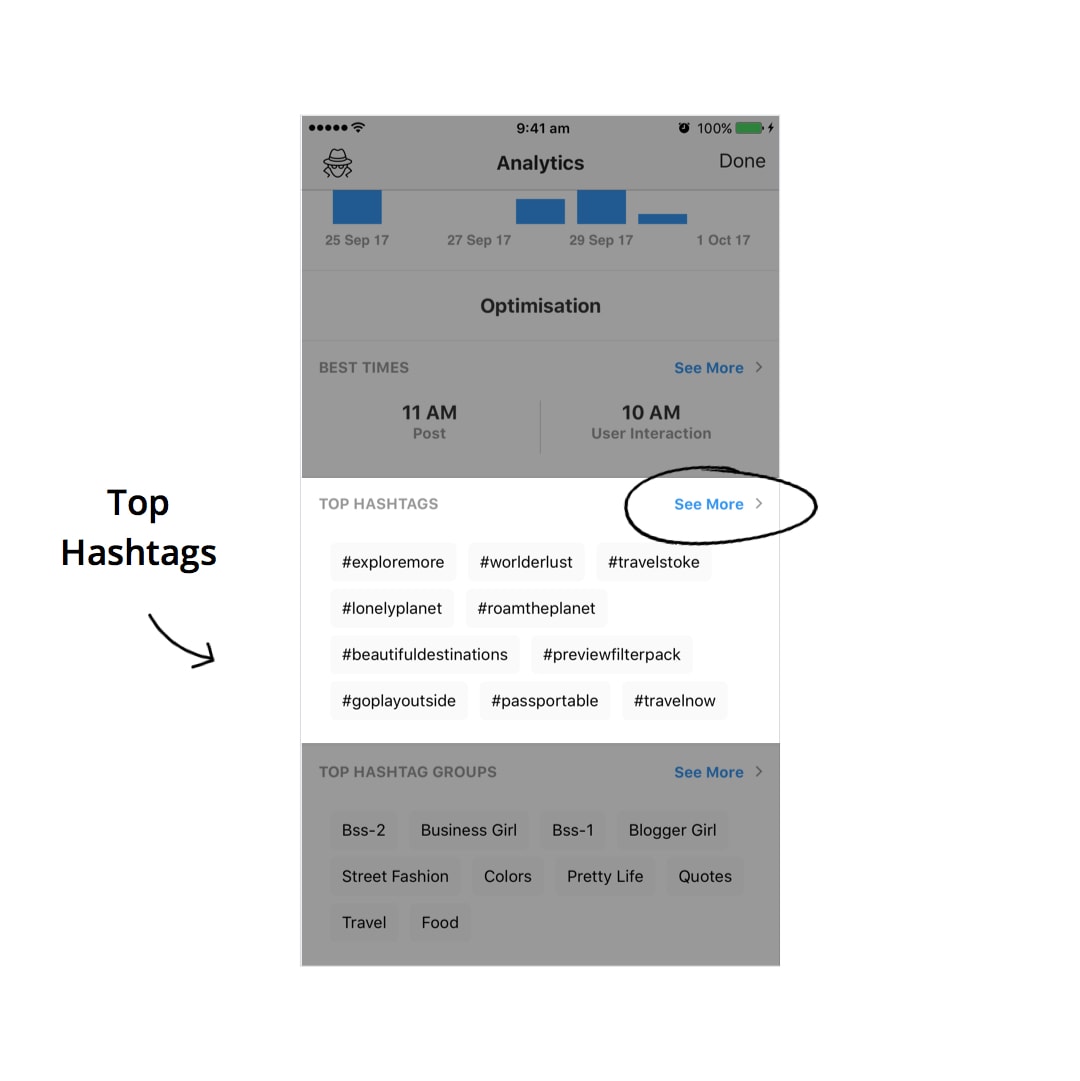 Finally I check my top hashtag group:
I keep my top 5 hashtag groups
I write down the name of my top hashtag groups in my document
I delete the hashtag groups that don't work good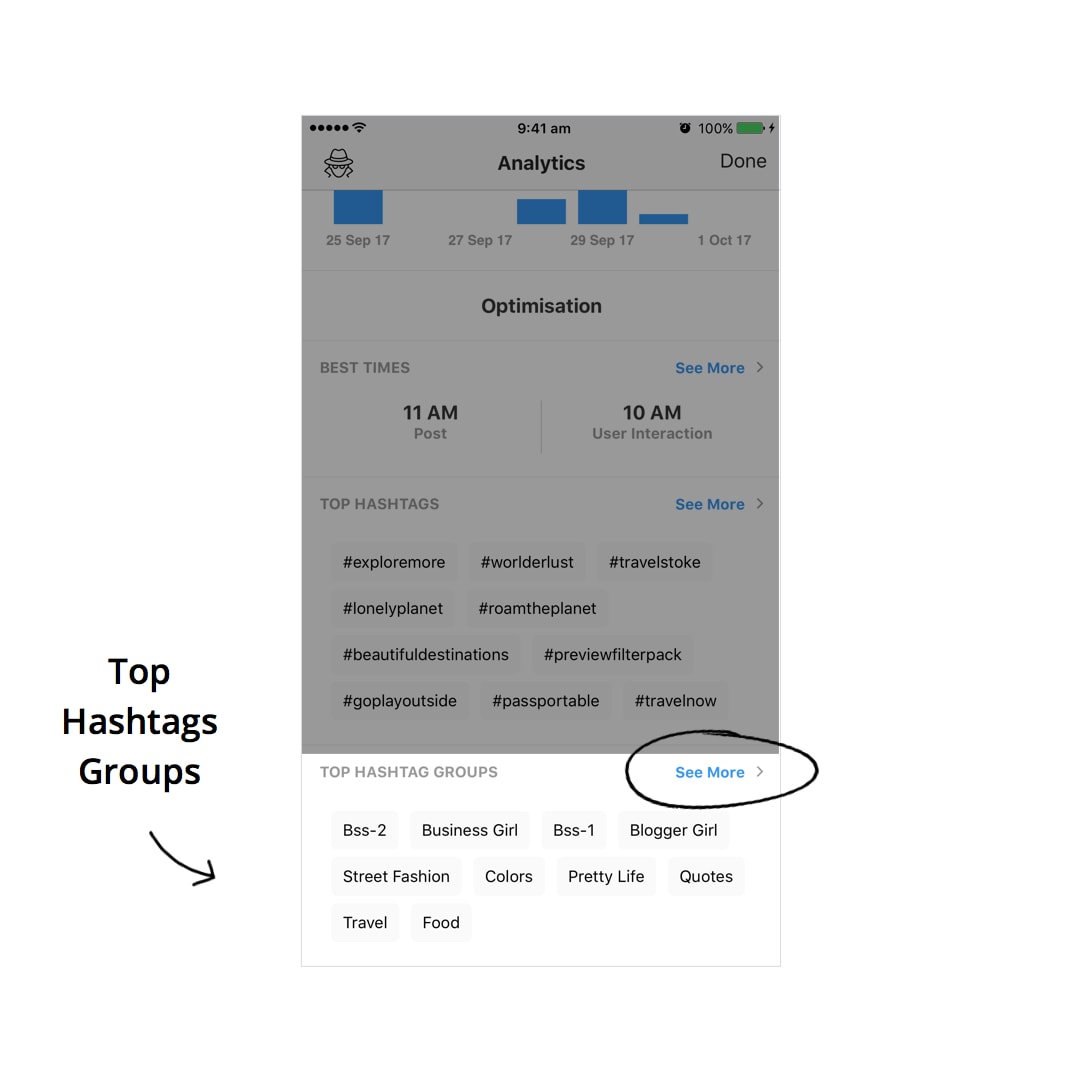 5. I look for new hashtags
Like I said before, I like to experiment with hashtags. In fact, I test new hashtags at the beginning of every month.
What new hashtags should I use for my account?
There are many cool places where you can find new hashtags to grow your account (read here).
This is what I do:
I find 3 Instagrammers
I write down some hashtags that they use (that are good for my account)
I also use the Hashtag Finder in Preview to find hashtags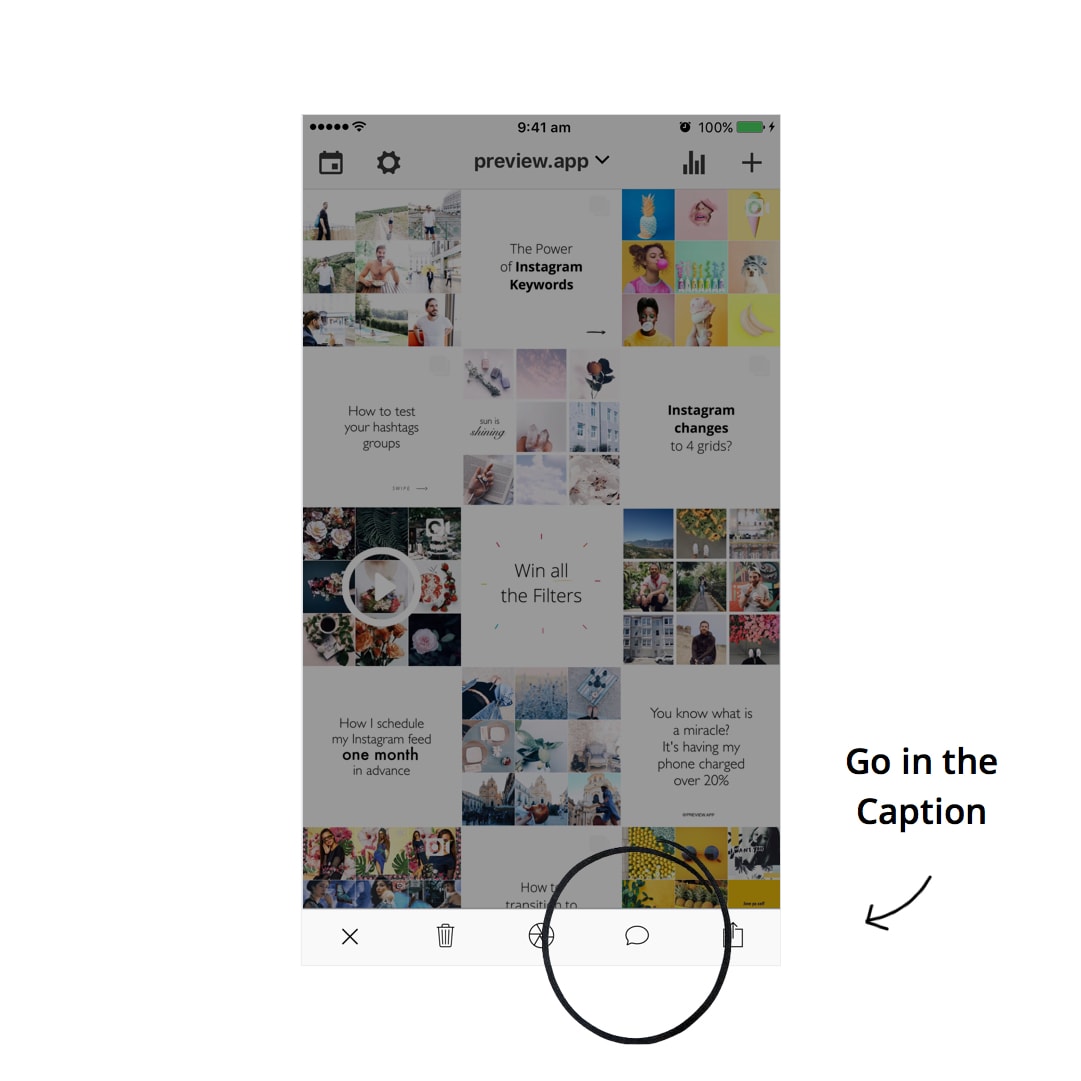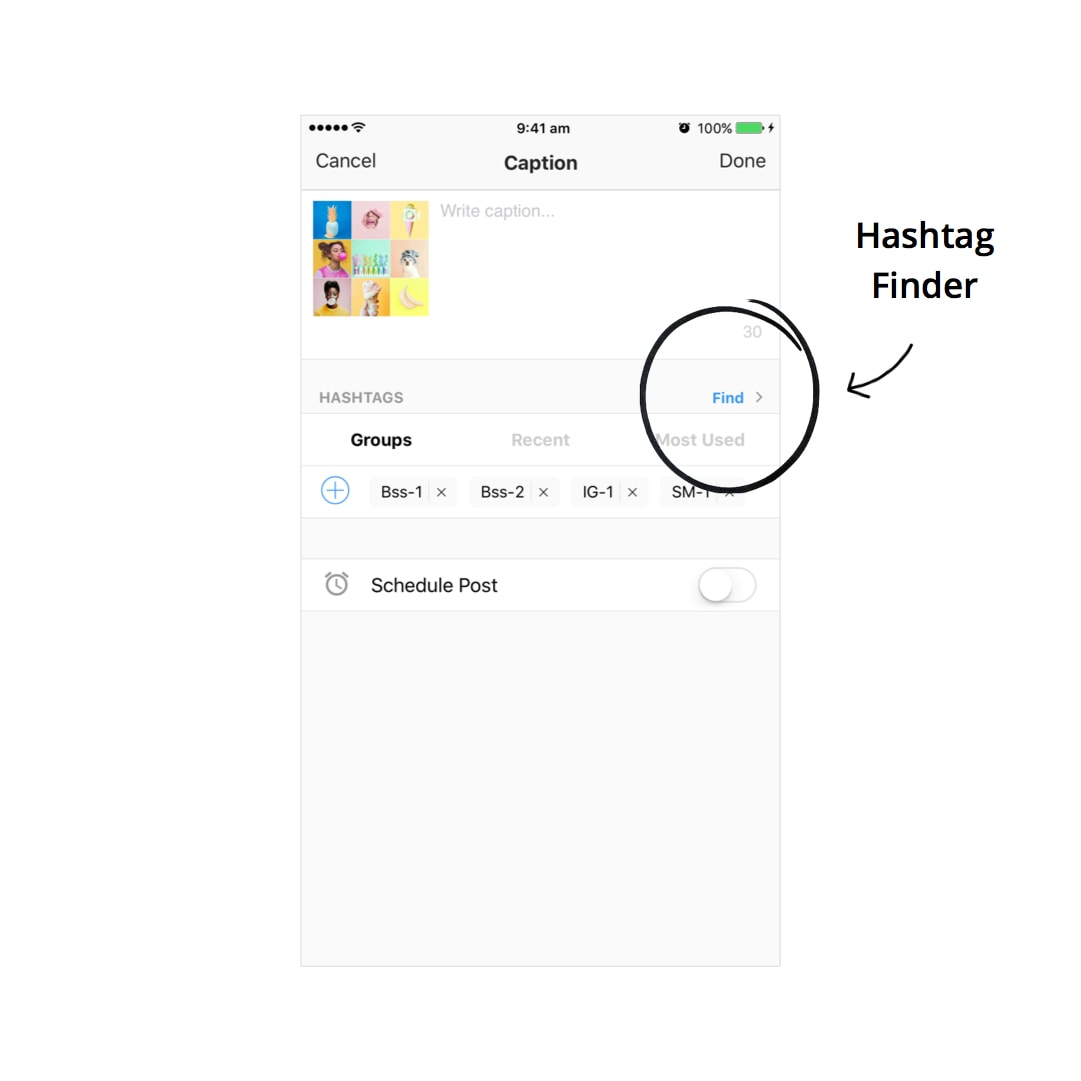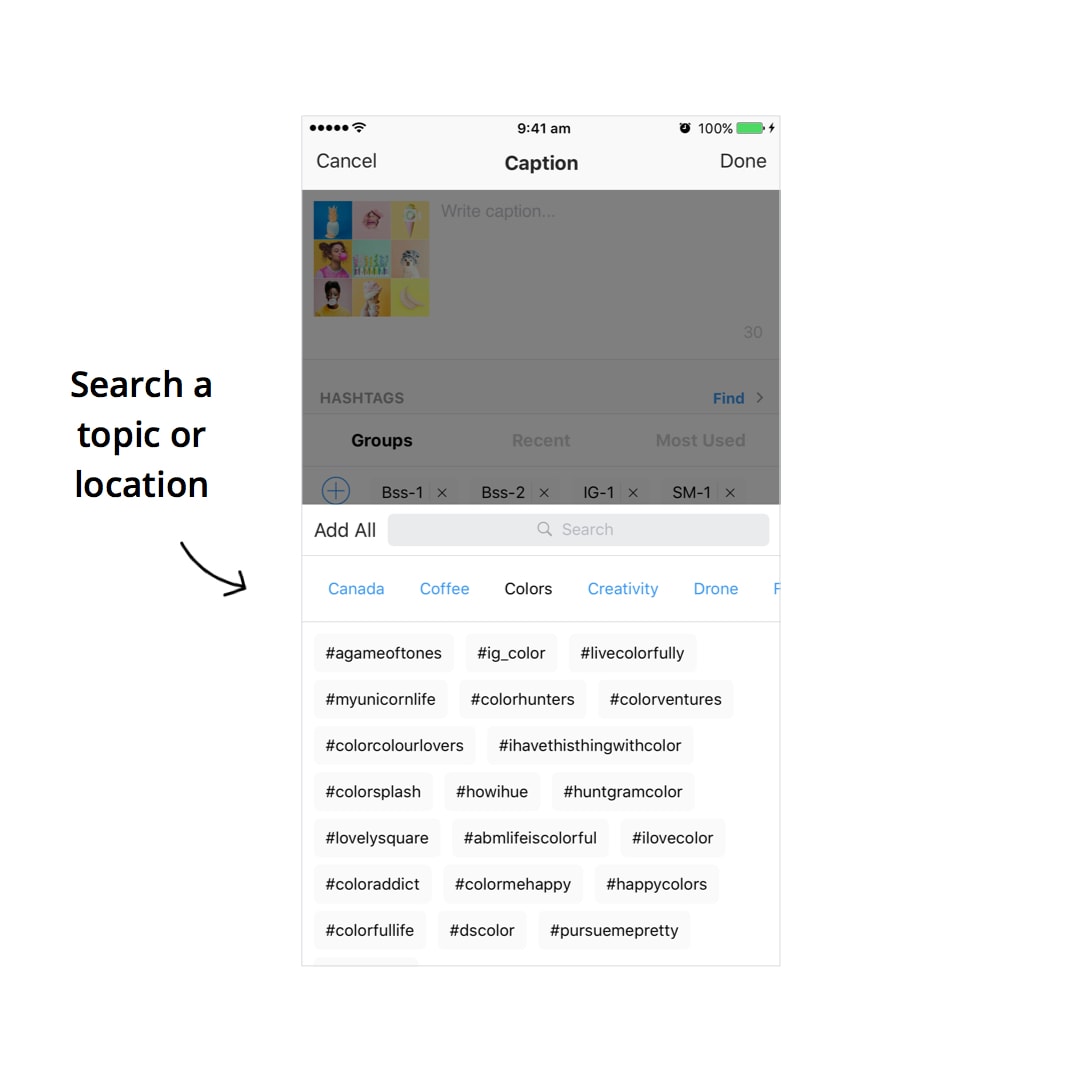 6. I save new hashtag groups
Here is the final step:
I save new hashtag groups using my top hashtags and the new hashtags I found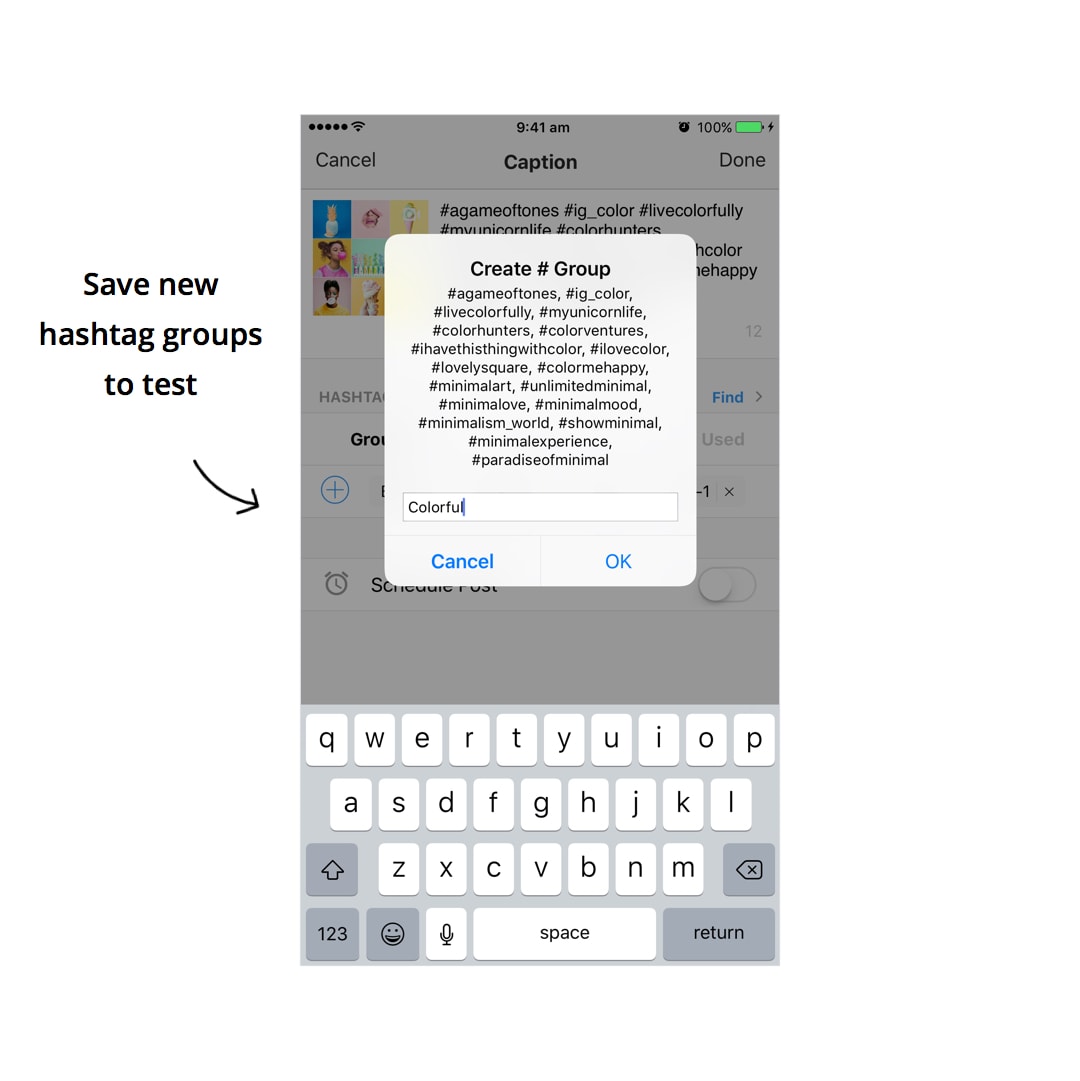 That's it! Just like that my Workbook becomes my Instagram strategy.
All I have to:
Upload my posts in my Preview app
Schedule them at my best times to post
Use my new hashtag groups
And voilà!
I do this once a month. It takes me less than 30 minutes.
Please tell me in the comments. Was this article useful?
Let me know if you have any questions.
Until next time, see you all on Instagram (@preview.app) for more Instagram tips and tricks.
+400,000 Instagrammers are already using Preview App to edit, plan & schedule their feed. If you haven't tried it, you're missing out.