Why wouldn't I create more posts that:
1) I love to post, and
2) You love to see?
It makes sense, right?
At the end of each month, I look at my Instagram analytics in Preview app.
I love analytics because I can see quickly what works and what doesn't work for our account.
Your Instagram Analytics will guide you so you can:
Share more of what you love to share
Connect with your audience more deeply and intentionally
Reach even more like-minded people in the process
And if you think analytics and numbers are scary, you'll be surprised.
There are only 2 key things I always look at in my analytics:
      1.   Top Posts of the month
      2.   Top Hashtag Groups
Let's have a look at these two. And let's also look at what action you can take to grow your Instagram account.
1. Top Posts of the month
First, open your Preview app and press on the Analytics button: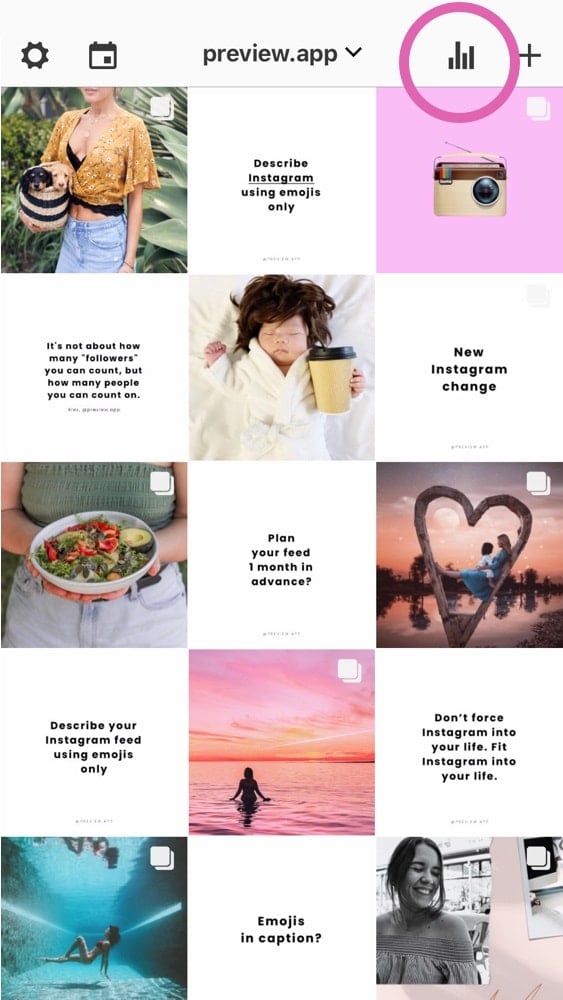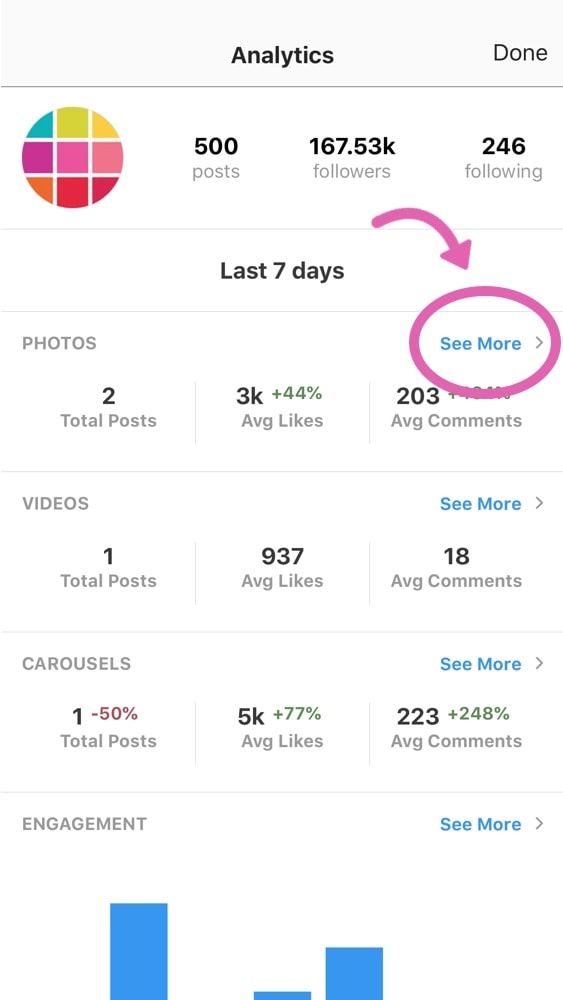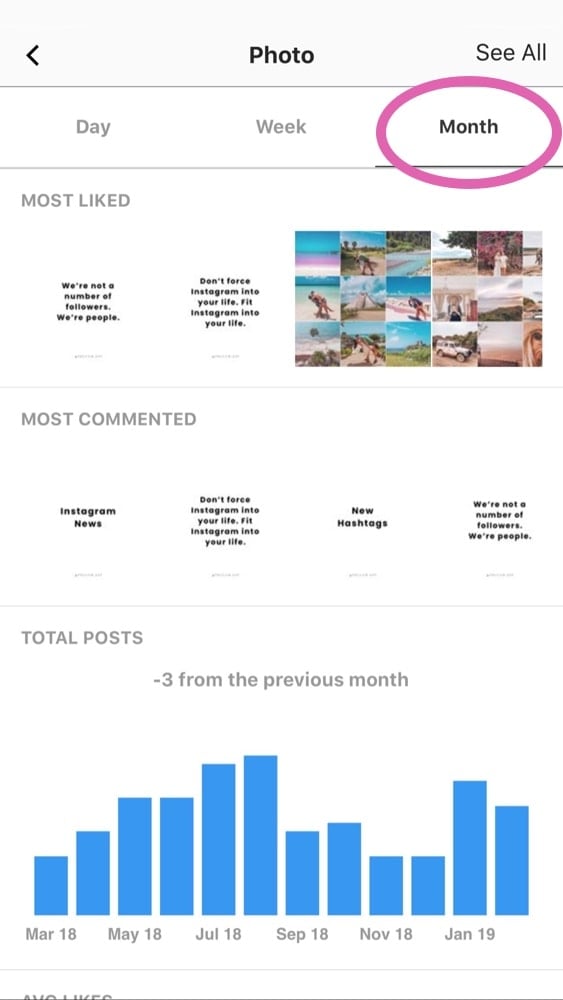 I always look at the Top Posts: the posts you guys liked and commented on the most. And I learn from these posts.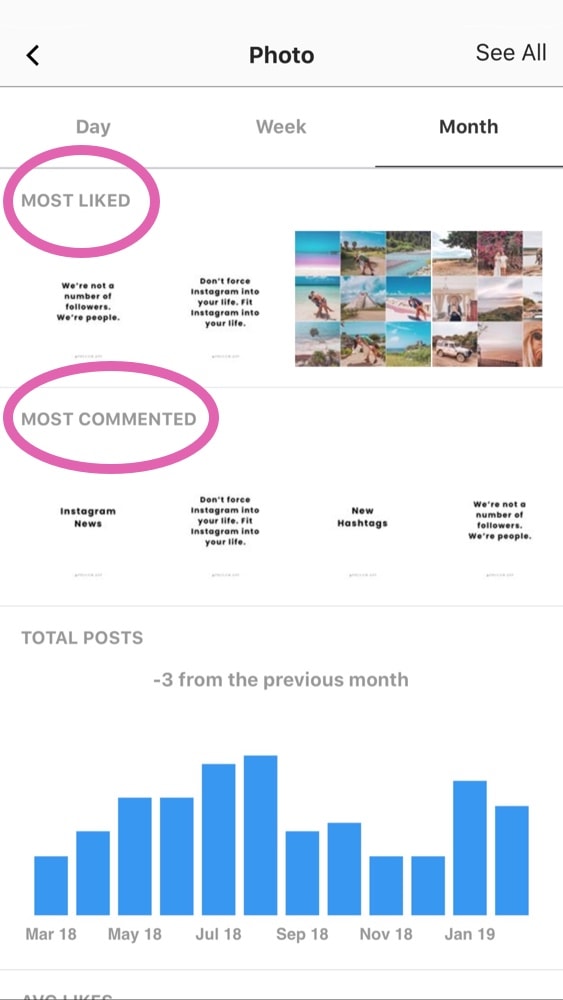 Action:
Check your Top Posts of the month. And post more posts like your Top Posts.
This way you can create more posts that you love to share and that your audience loves to see too. Win-win! ?
Here's the trick: Can you see similarities between the top posts?
Check:
Are they the same colors?
Is it a quote? If so, what does it say on it?
Is it a photo? If so, what is on the photo?
What did you talk about in the caption?
What hashtags did you use?
Pay attention to these posts. Understand why they worked. This will help you create more amazing posts like them to grow your account in the most natural and authentic way.
The second thing I always look at are my Top Hashtag Groups.
Choosing the right hashtags is an important part of growing your Instagram account.
Hashtags link you to communities on Instagram. And they help the Instagram algorithm understand what you post about and who should see your posts. If you need help choosing your hashtags, click here.
You can save your favorite hashtags in Preview so you don't have to type them over and over again when you prepare your caption.
Preview will automatically test these hashtag groups when you post on Instagram.
It will tell you which hashtag groups give you the best results.
In your Analytics, scroll down and look at your Top Hashtag Groups: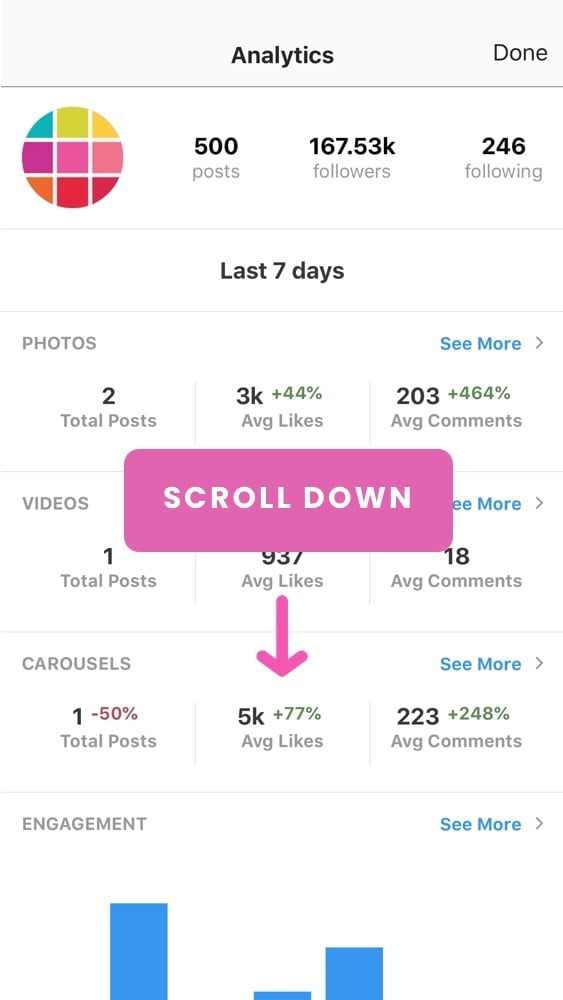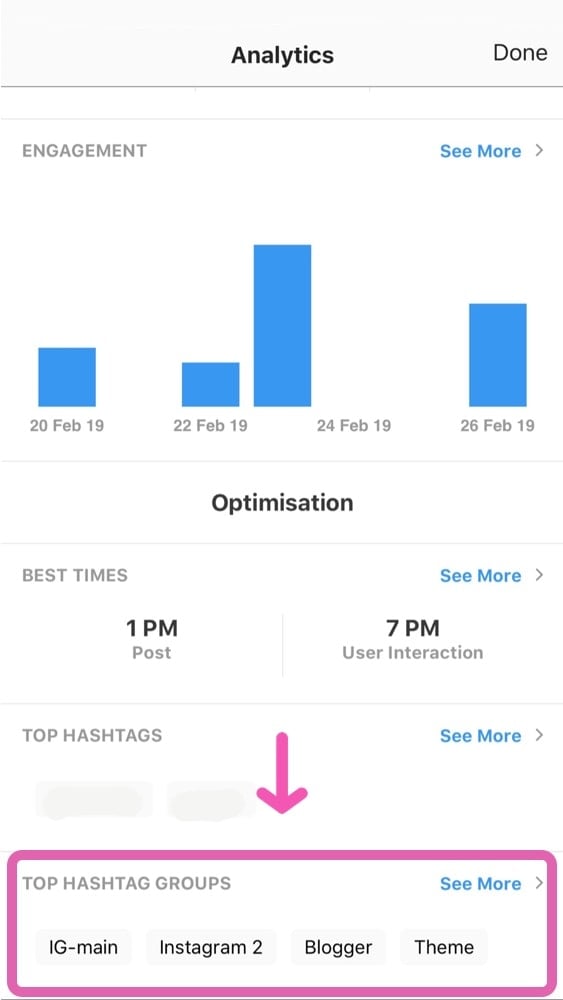 Action:
Have you already saved hashtag groups in Preview? If so:
Check your Top Hashtag Groups
Keep using your top hashtag group for the next month.
Keep experimenting. Don't be afraid to use new hashtags and create new hashtag groups.
Create 2 or 3 new hashtag groups
First time saving hashtag groups?
Click here to see how to save them in Preview.
Save 3 – 5 hashtag groups in your Preview app.
Post on Instagram during the month.
Check back at the end of the month which one is your Top Hashtag Group.
Pretty easy right?
Check your Top Posts
Check your Top Hashtag Groups
Let me know if you have any questions.
And until next time, see you on Instagram!