I'm going to show you where you can find Instagram Story background templates and wallpapers.
They're perfect when:
You don't want to show your face in your Stories but still want them to look visually pleasing
You want to create a collection of Insta Story backgrounds that are on brand
You want beautiful backdrops when you do polls or answer people's Q&A stickers
Here are examples of backgrounds: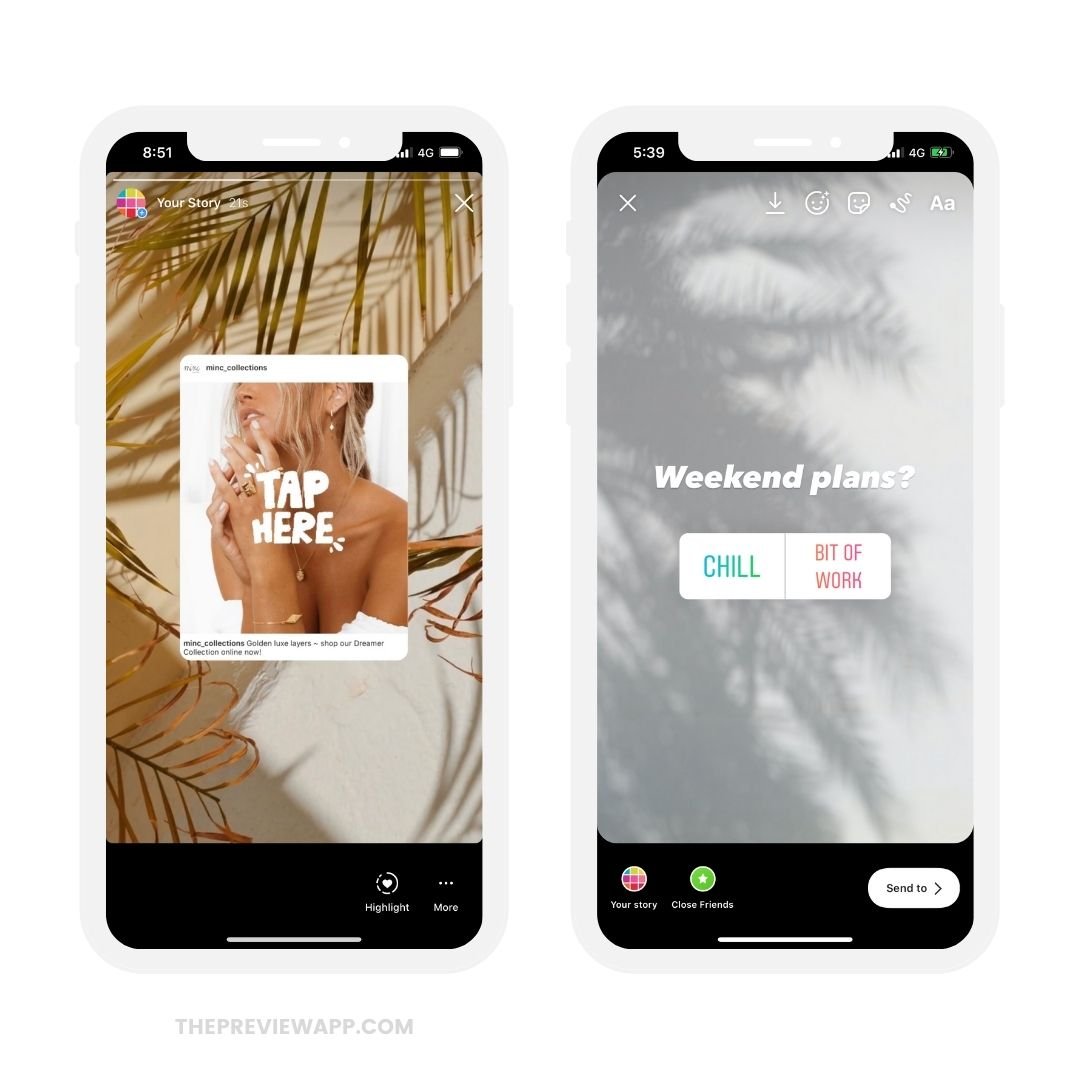 All the backgrounds are inside Preview App.
You can use any of the photos for free.
Here's how to do it:
Since the backgrounds are for Insta Stories, I'm going to add them in the Insta Story Planner part of the app.
If you're new to Preview, you can also plan your posts, Reels and IGTVs.
Press on the Insta Story button
Press on the "+" button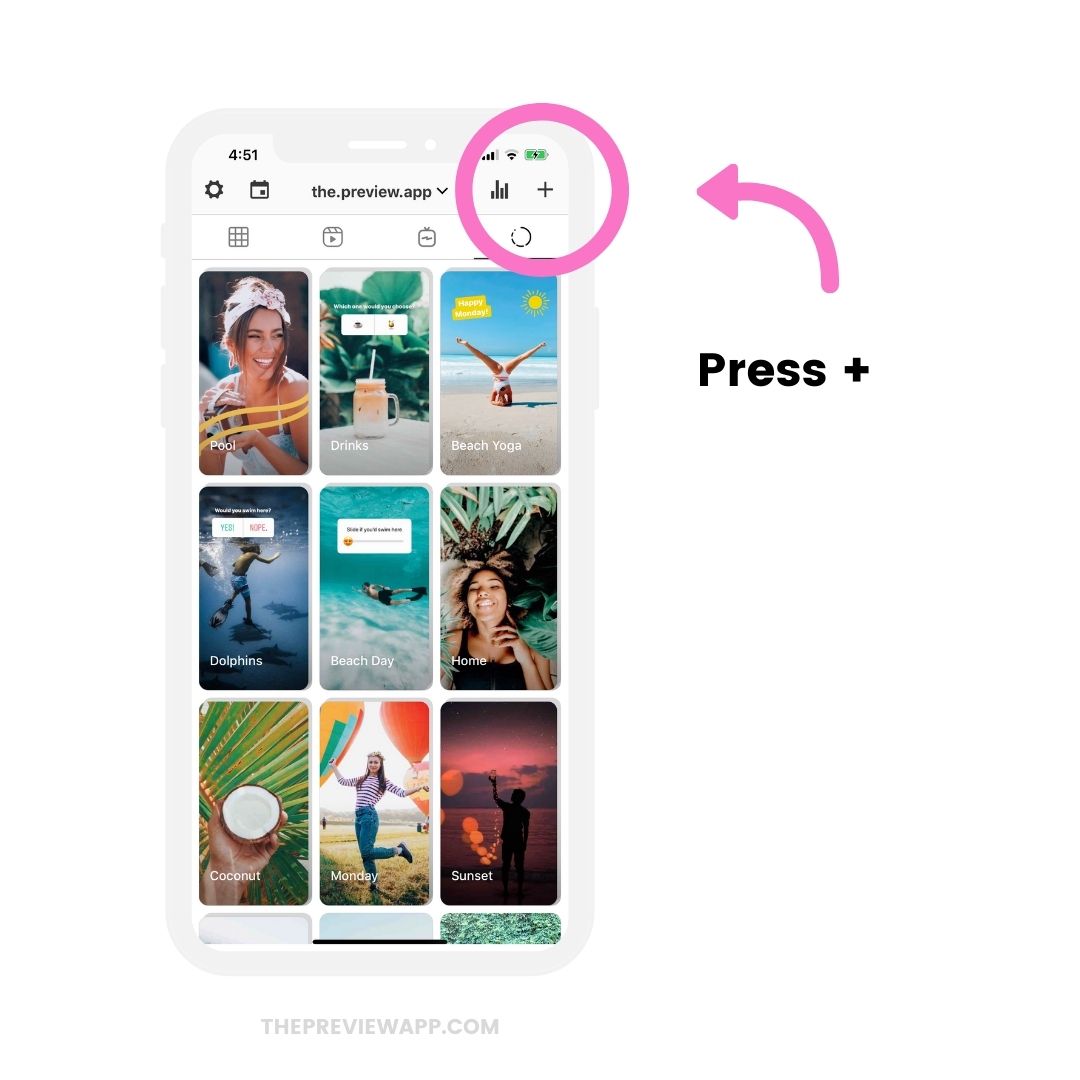 2. Press on "Free Photos" to find background images
Now choose the "Free Photos" option.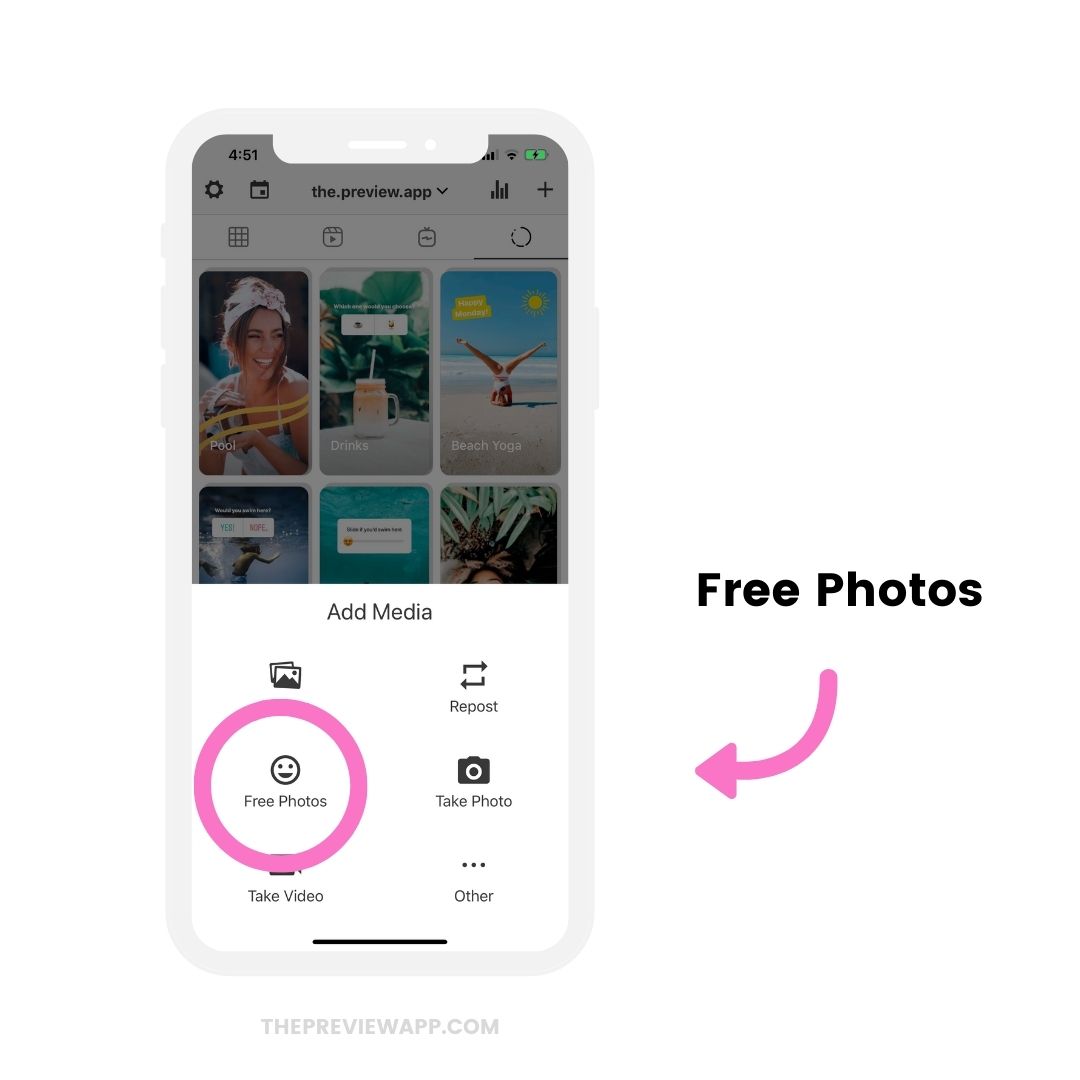 3. Type a keyword in the search bar
If you have a brand, I recommend typing keywords that are related to the color(s) of your brand, or the vibe of your brand.
Example: you could have a neutral, tropical brand. So these would be 2 different keywords I would type in the search bar to gather different background images.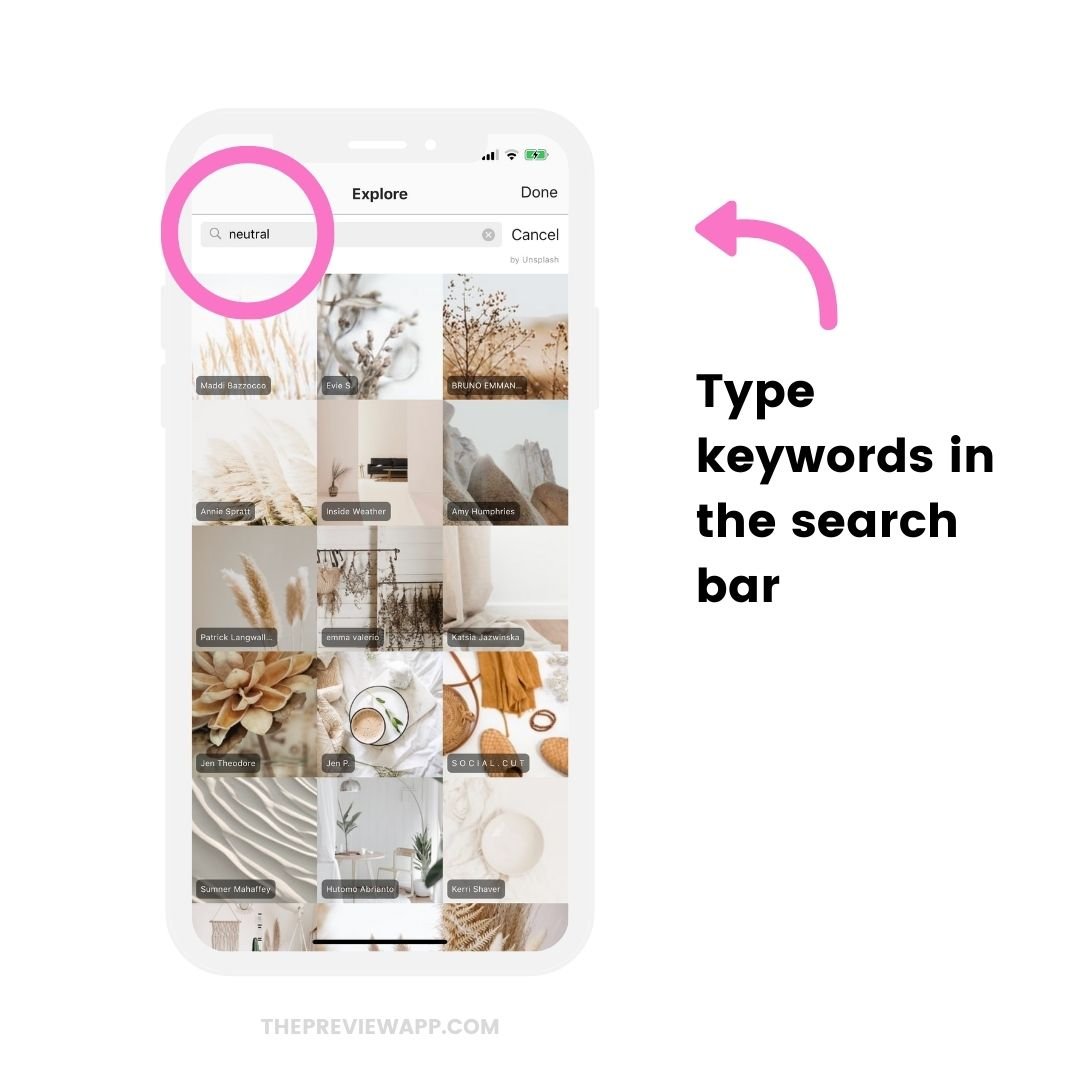 Our favorite keywords are:
Neutral
White
Brown
Shadows
Beige
Paper
Sky
Glitter
Brown
Patterns
Pink
Marble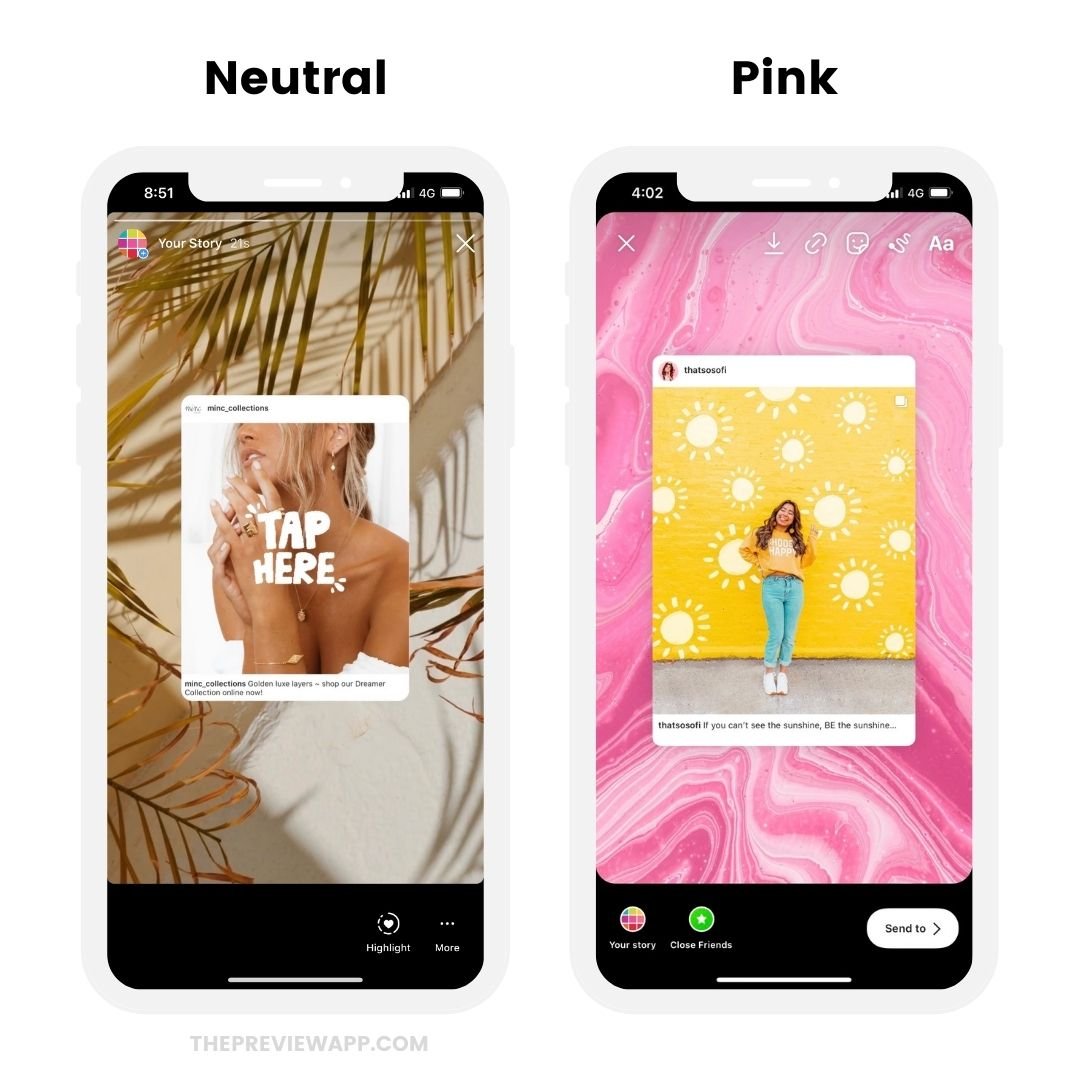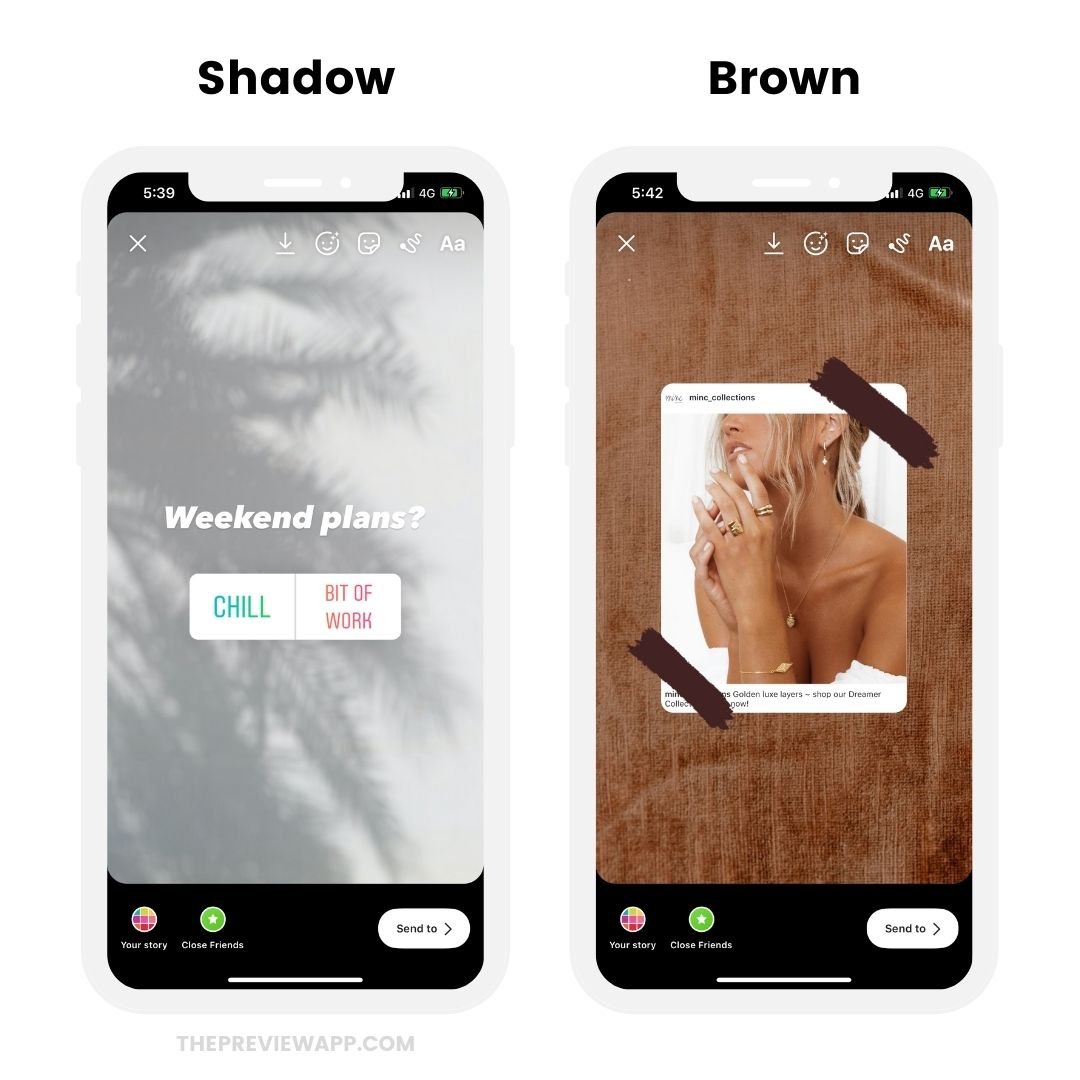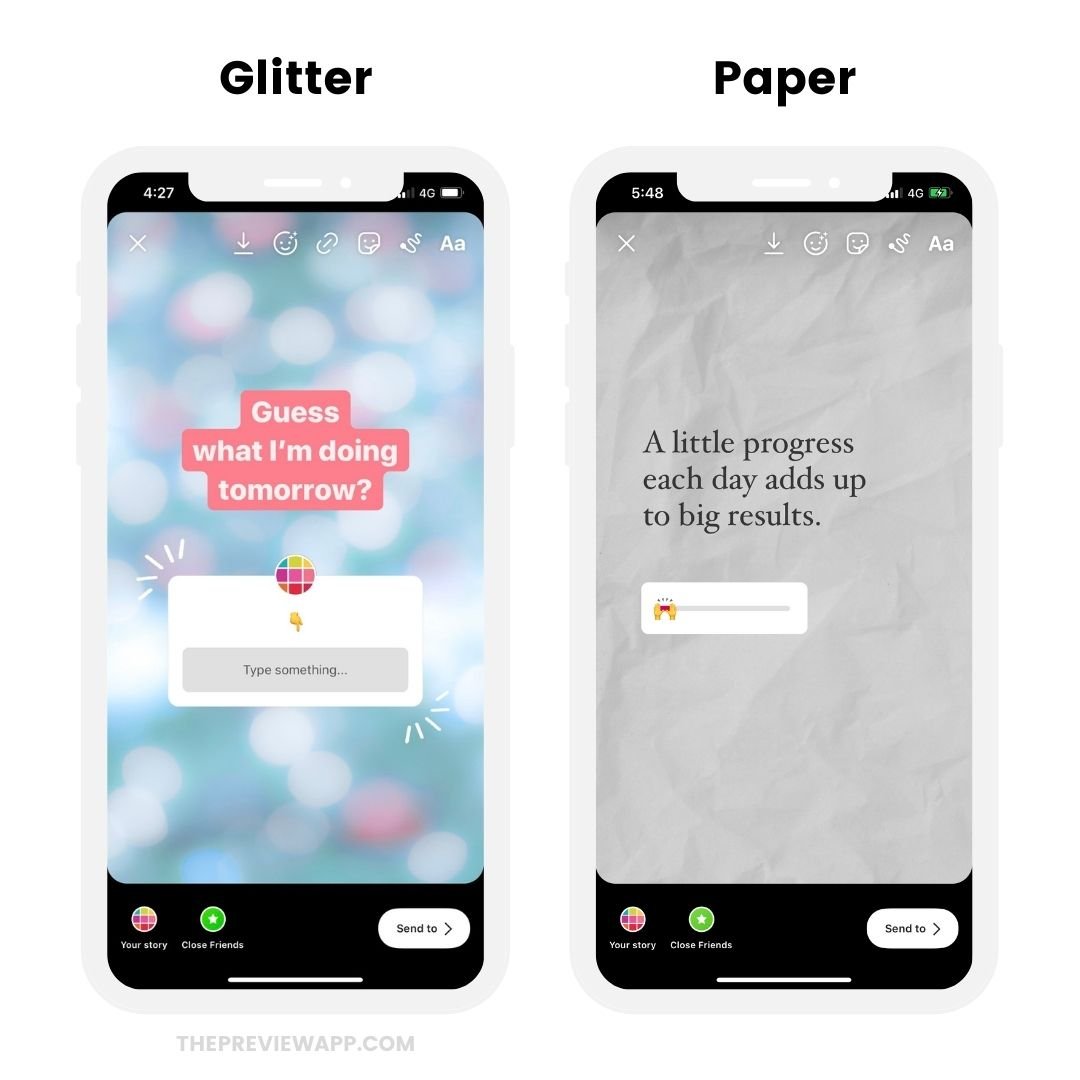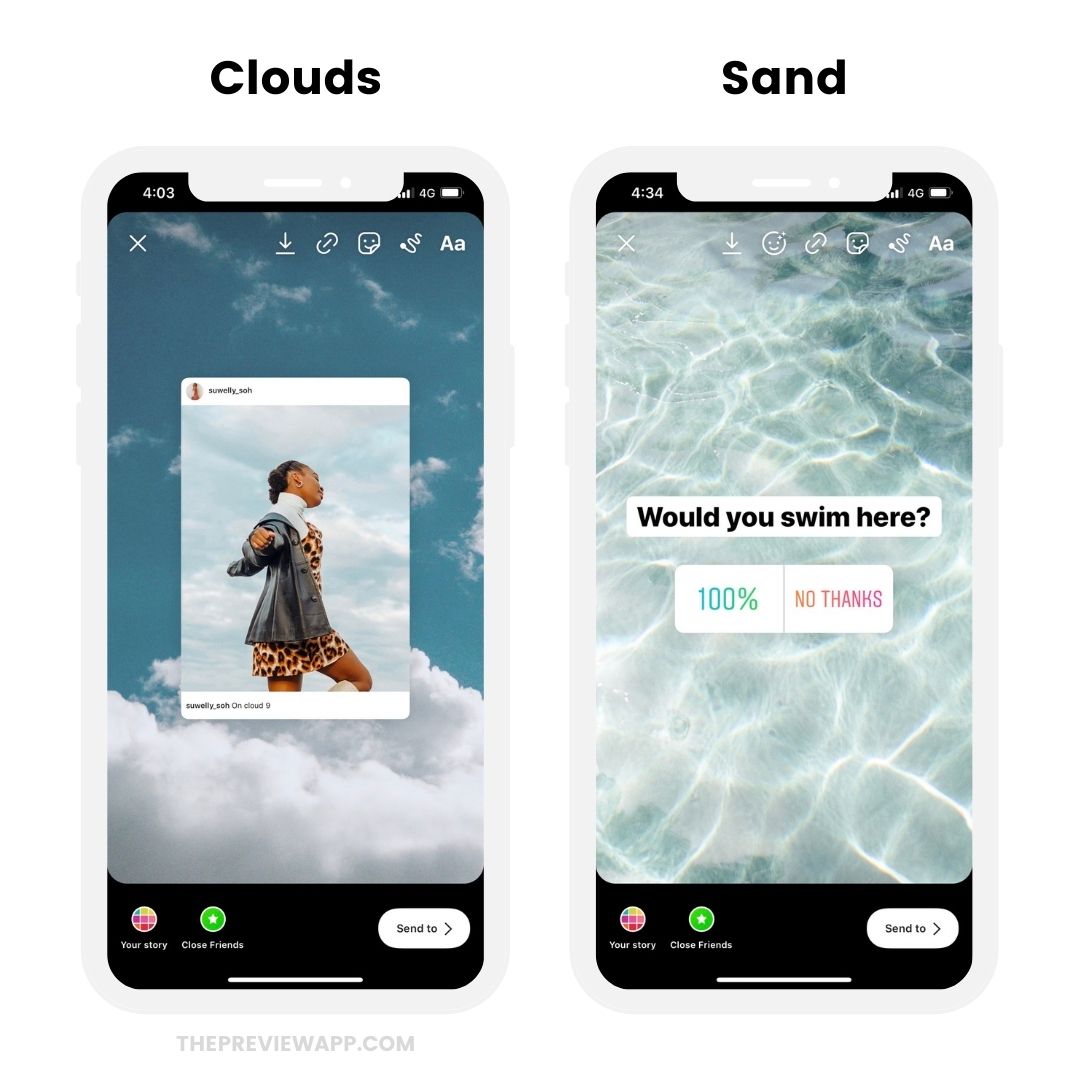 4. Add the Instagram Story backgrounds in your folder
When you find a background photo you like:
Press on the photo
Press "Add"
Continue to add more photos, or
Press "Done"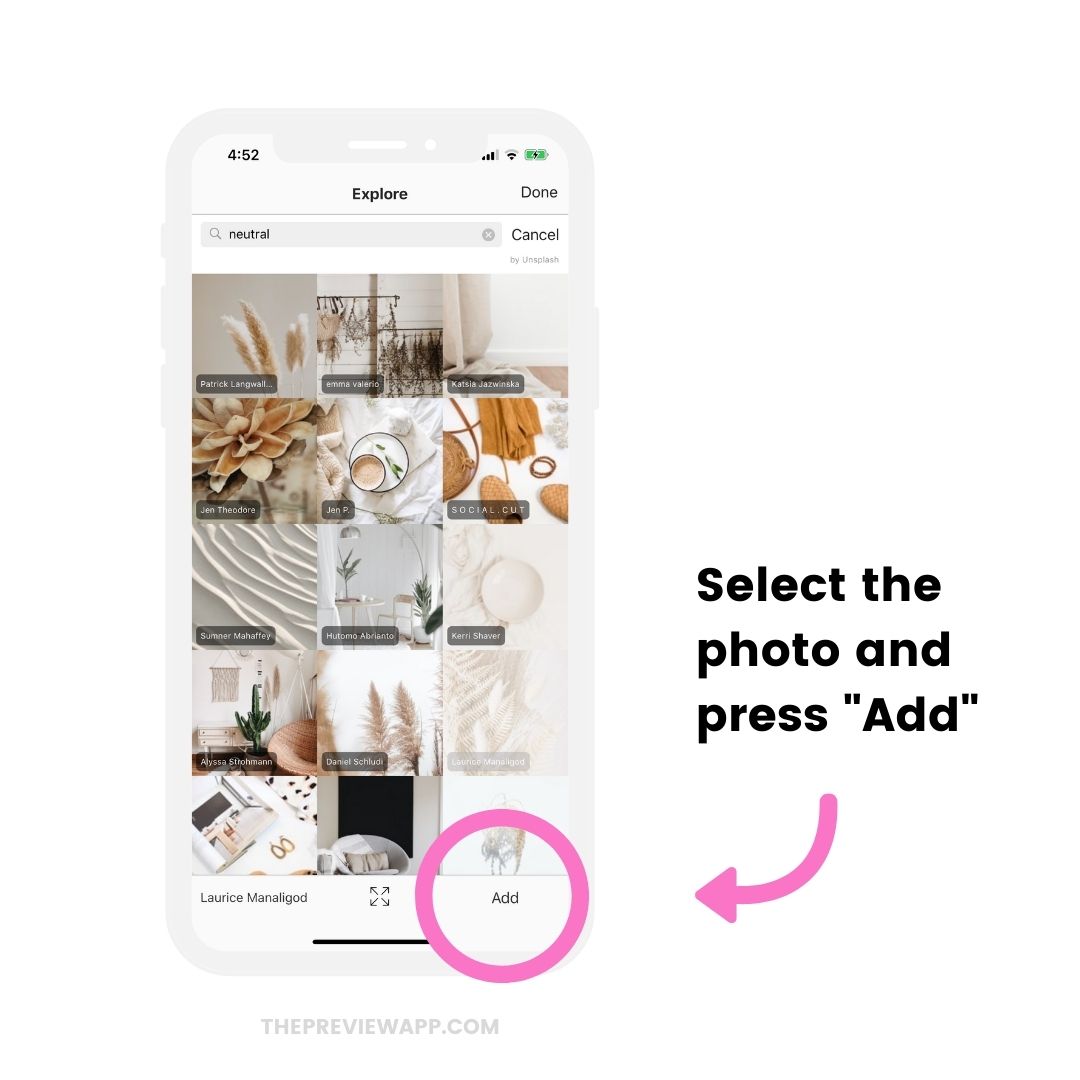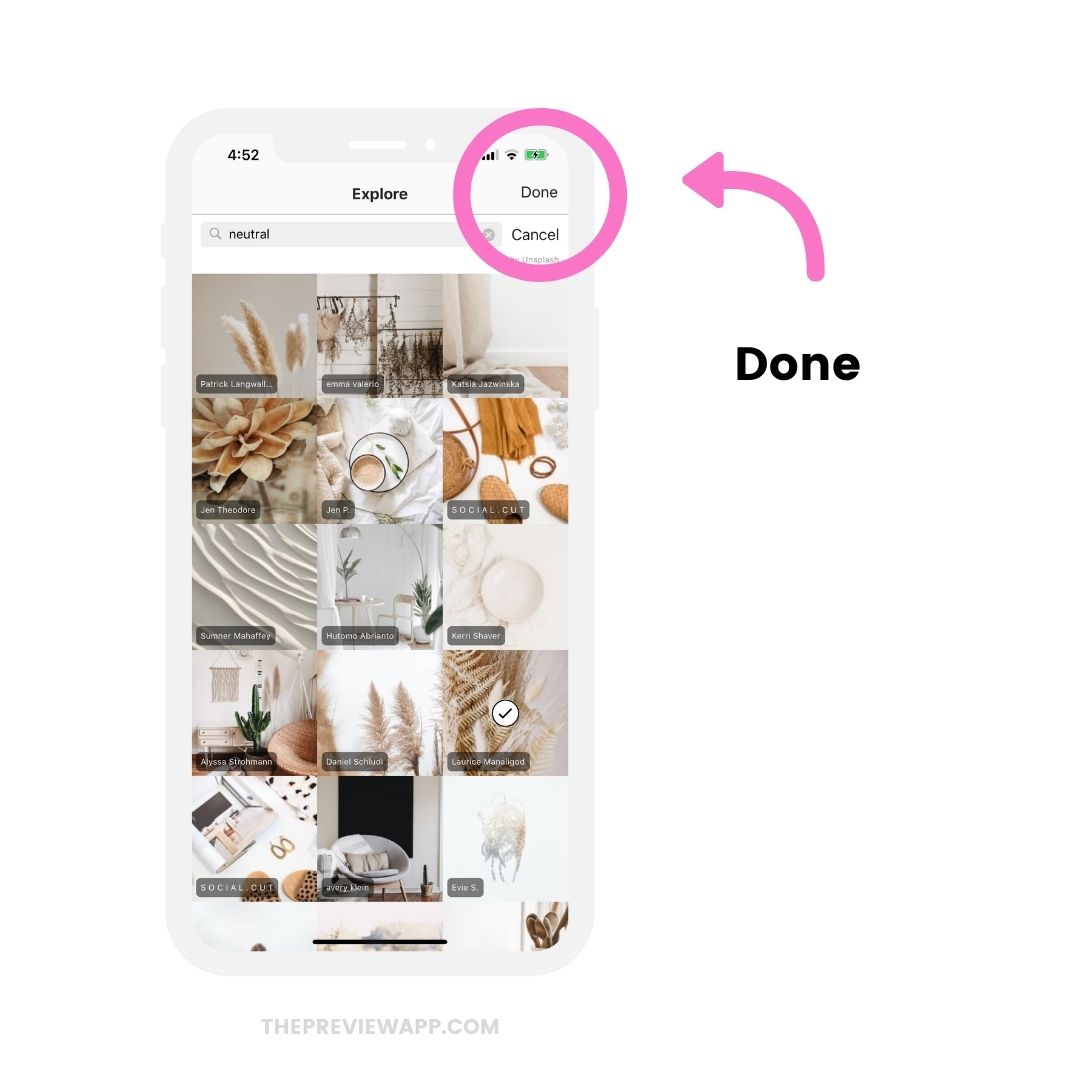 Your backgrounds will be saved in a new folder.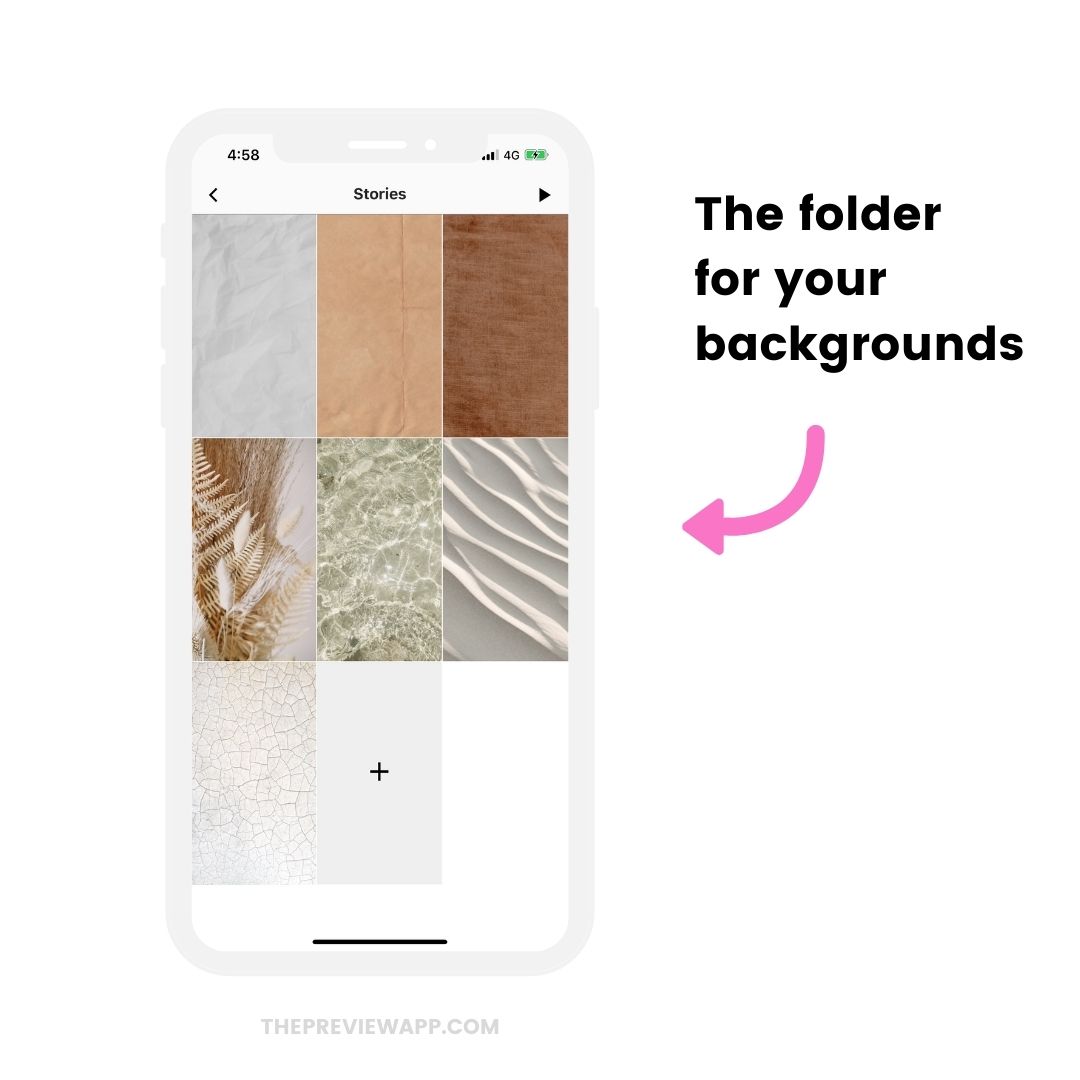 Now how to share this in your Instagram Story? Or save it in your camera roll / gallery?
5. Post your background template in your Instagram Story
To post your background in your Story:
Press on the background image
Post on Instagram
Press "Story"
Instagram will automatically open your Story with the background photo.
You can add text, GIFs, stickers or draw. Then just post.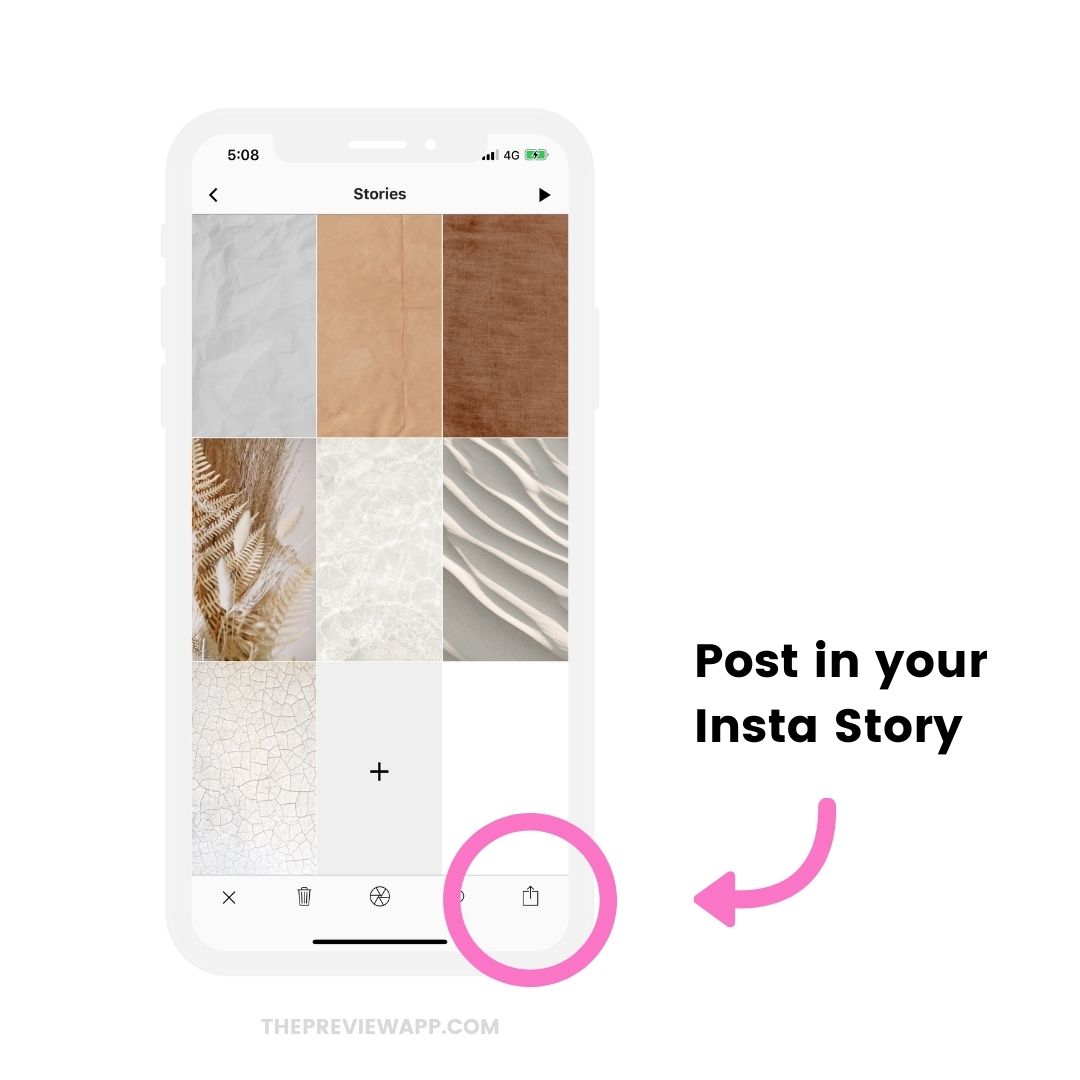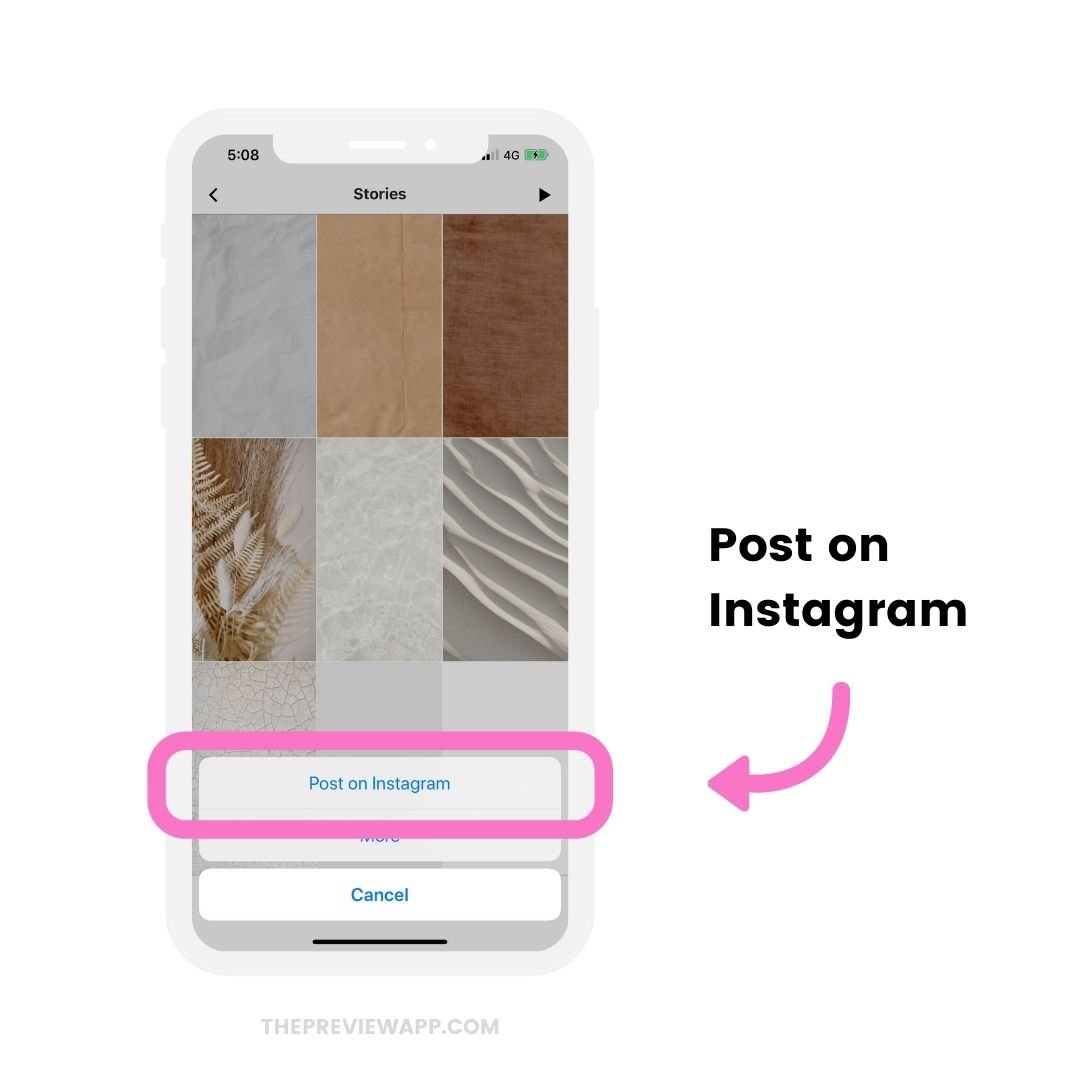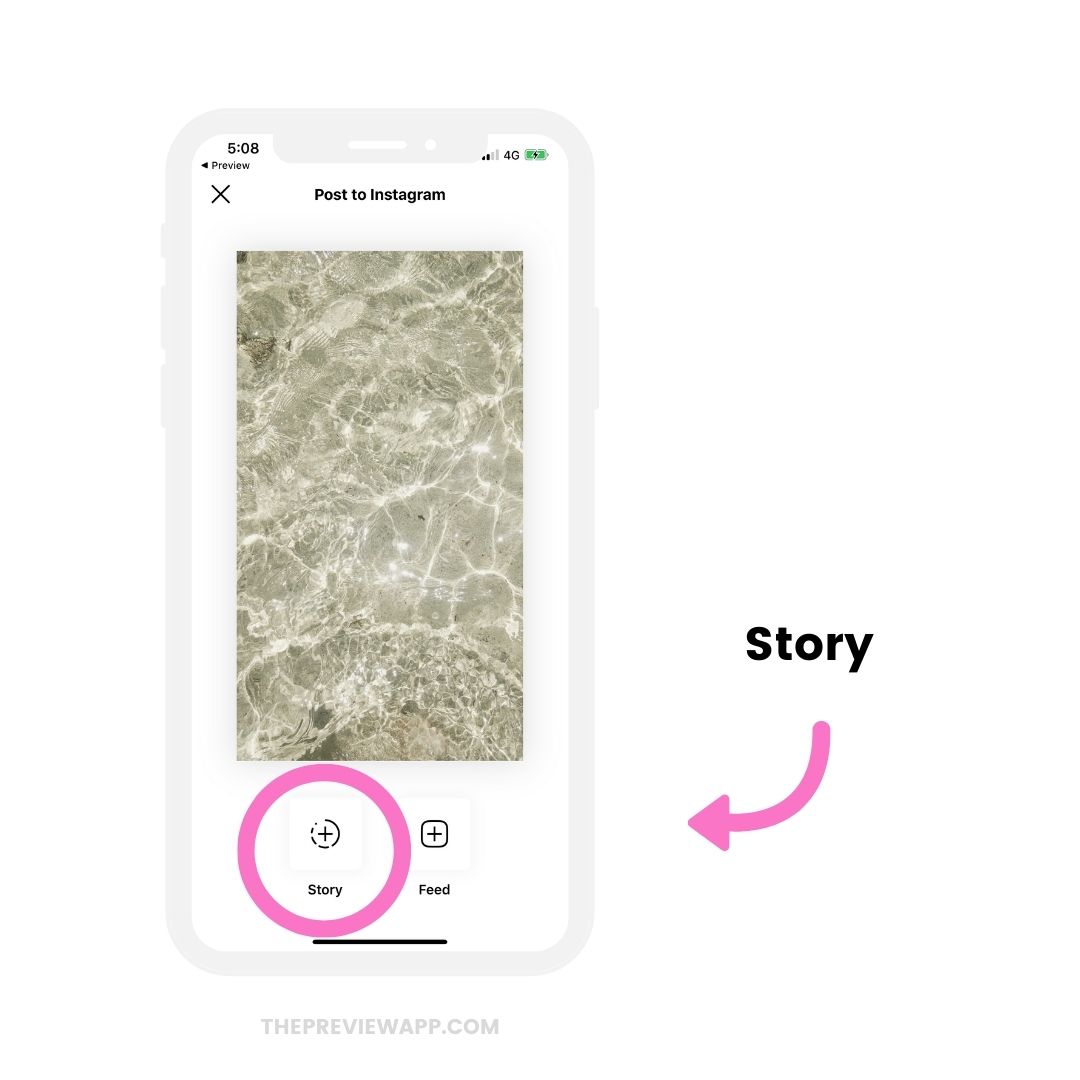 To save the background on your phone: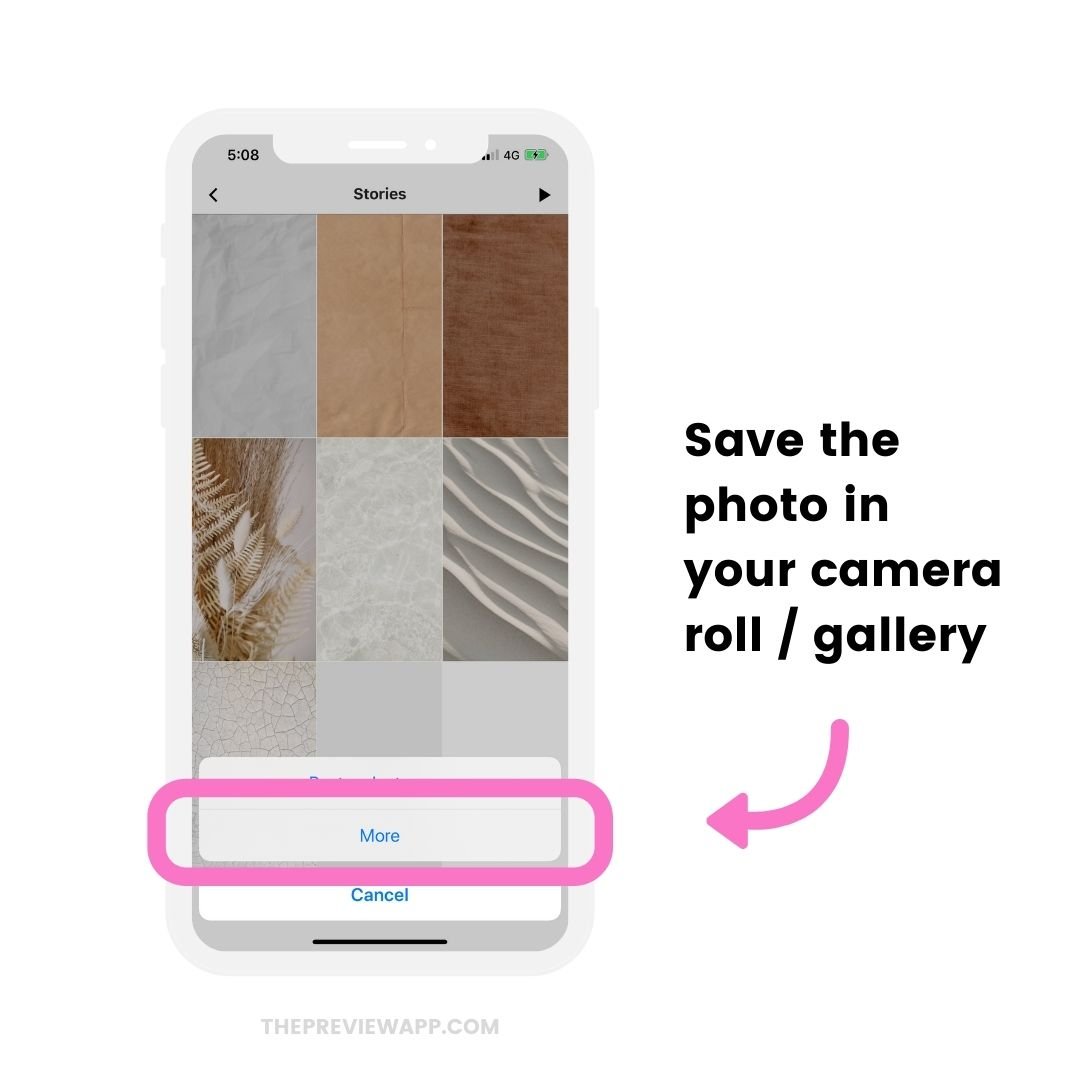 Have fun choosing backgrounds for your Stories!
More Insta Story tips: