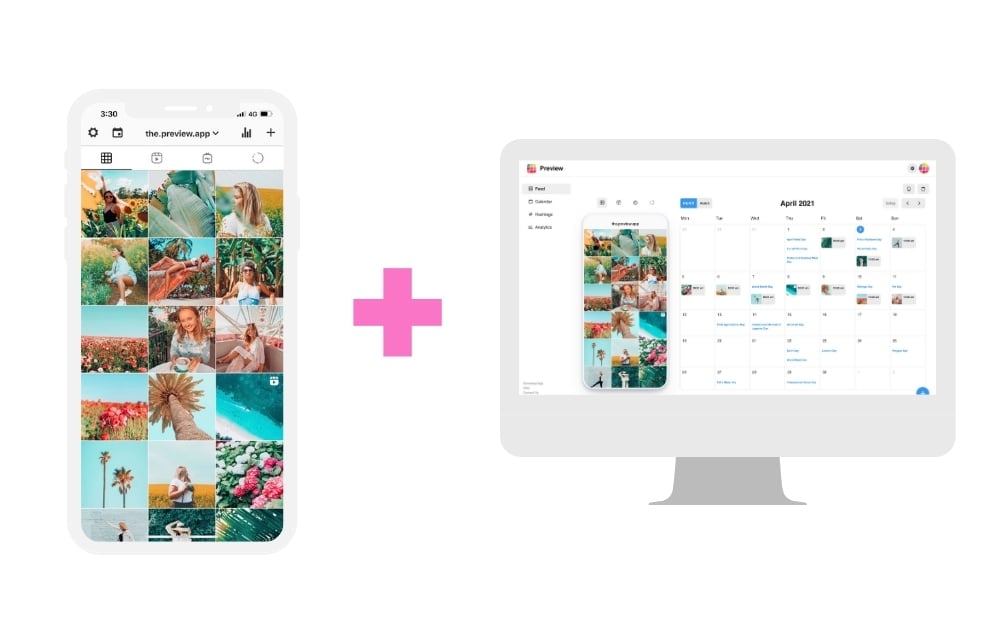 Click here for the Desktop tutorial.
In this tutorial, I'm going to show you how to do it on the phone.
You can:
Schedule as many carousel posts as you want
Change the order of your photos / video
Edit your photos (filters + editing tools)
Preview your carousel flow as if it was already posted to make sure you are happy with your post sequence and design
Let's start.
1. Upload your Instagram carousel post in Preview
First, you need to upload your post.
Press on the "+" button
"Carousel"
Choose your photos and videos
Instagram allows people to post 10 photo and/or videos per carousel.
You can upload as many carousels as you want in Preview.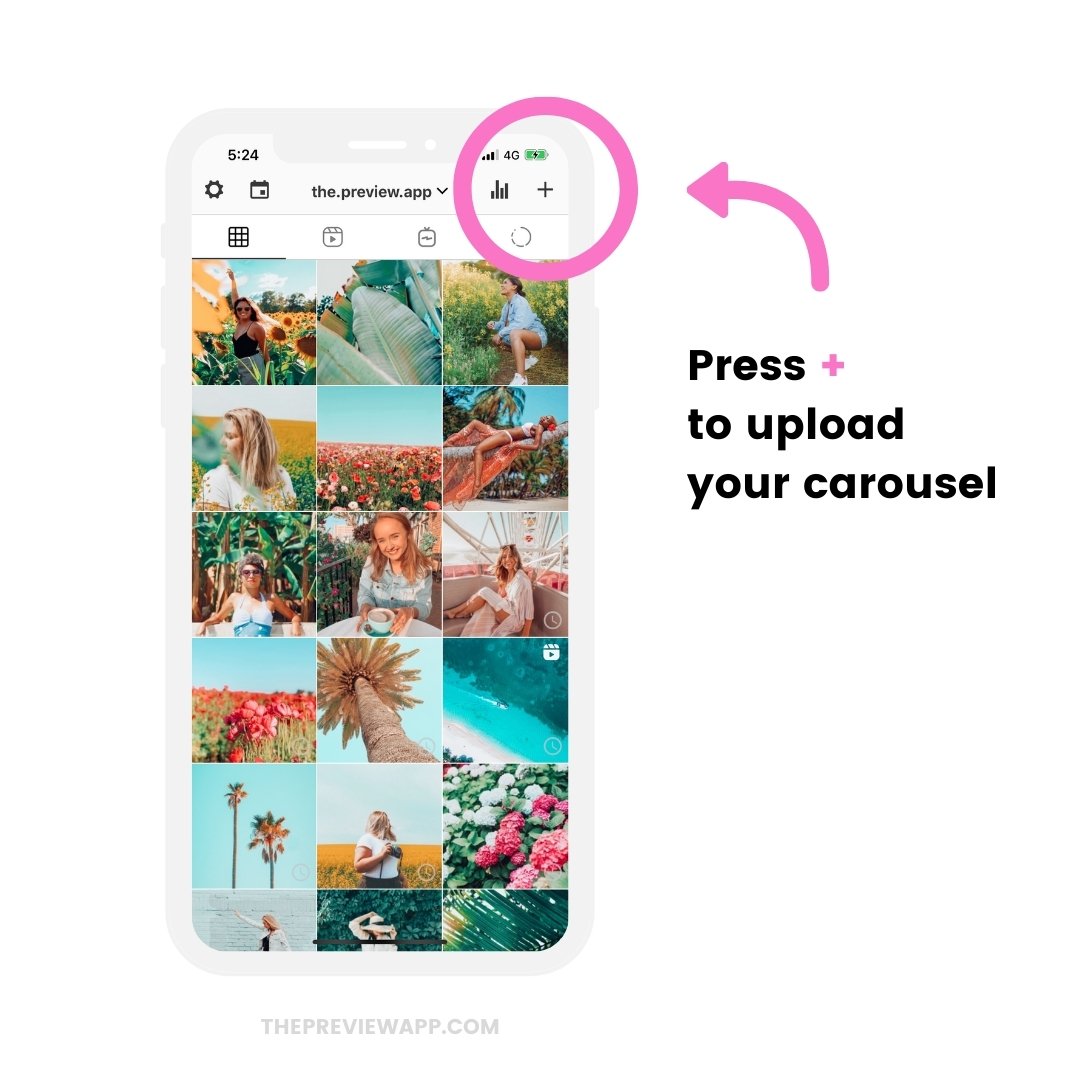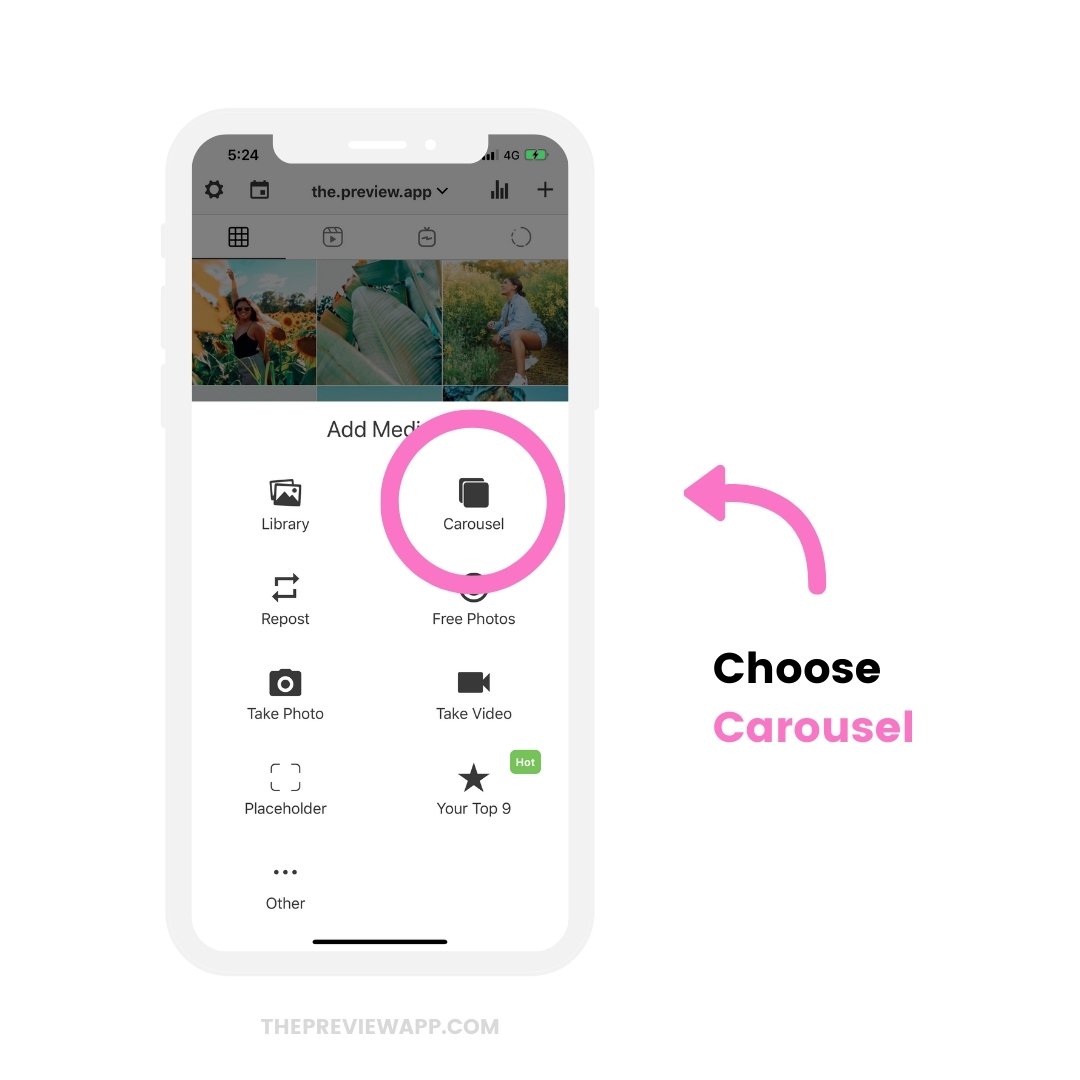 Your carousel will appear in your Preview feed.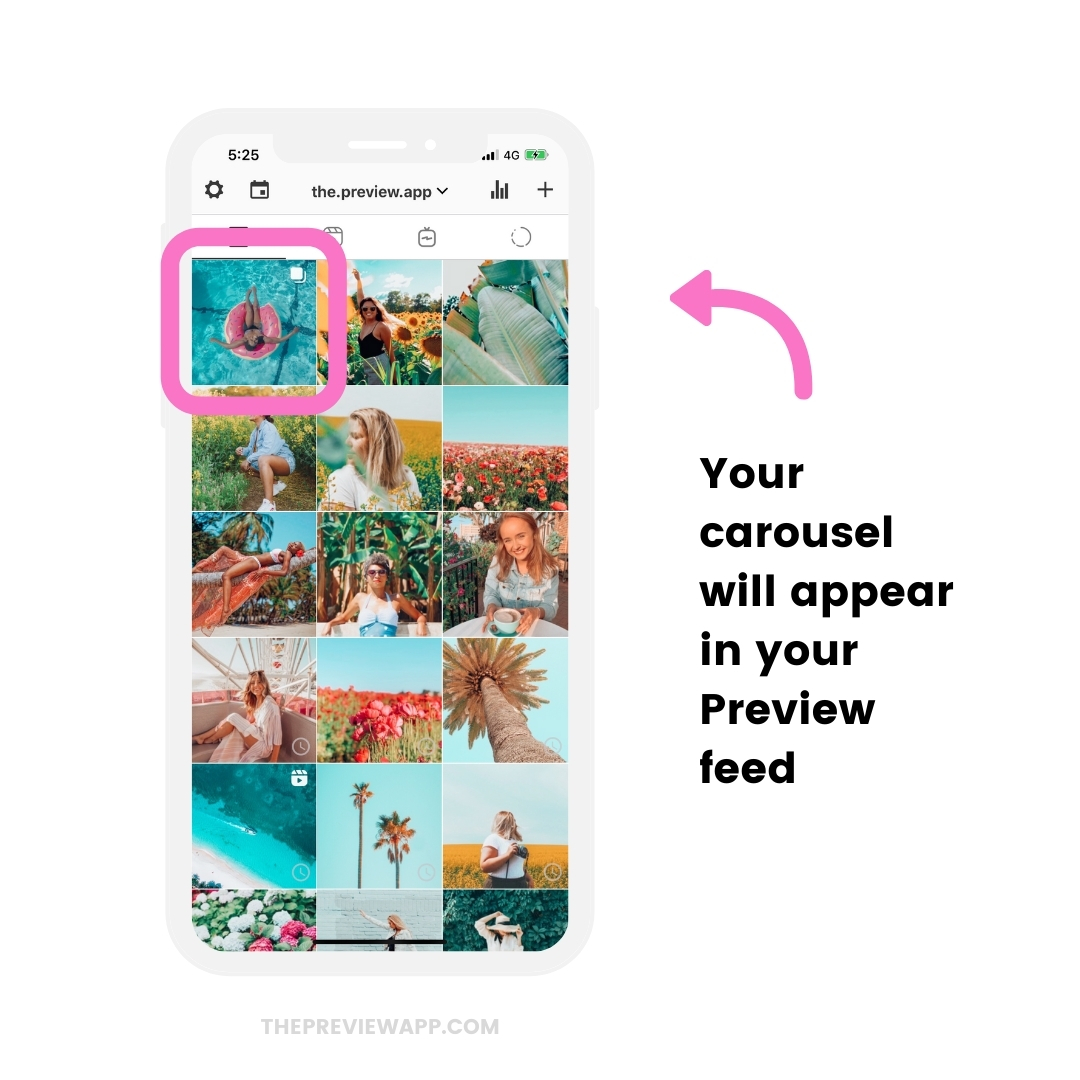 Tip:
You can schedule normal posts, videos,
Reels
, IGTVs and
Instagram Stories
in Preview too. On the phone and desktop.
2. Choose the order of your posts in your carousel
If you uploaded your photos and videos in the wrong order, don't worry. You can change their order.
Press on your carousel post
Press on the "Edit" button (the circle button)
Drag and drop the images to change their order
Press on the "bin" button to delete a post
Press on the "+" button to add another photo / video in your carousel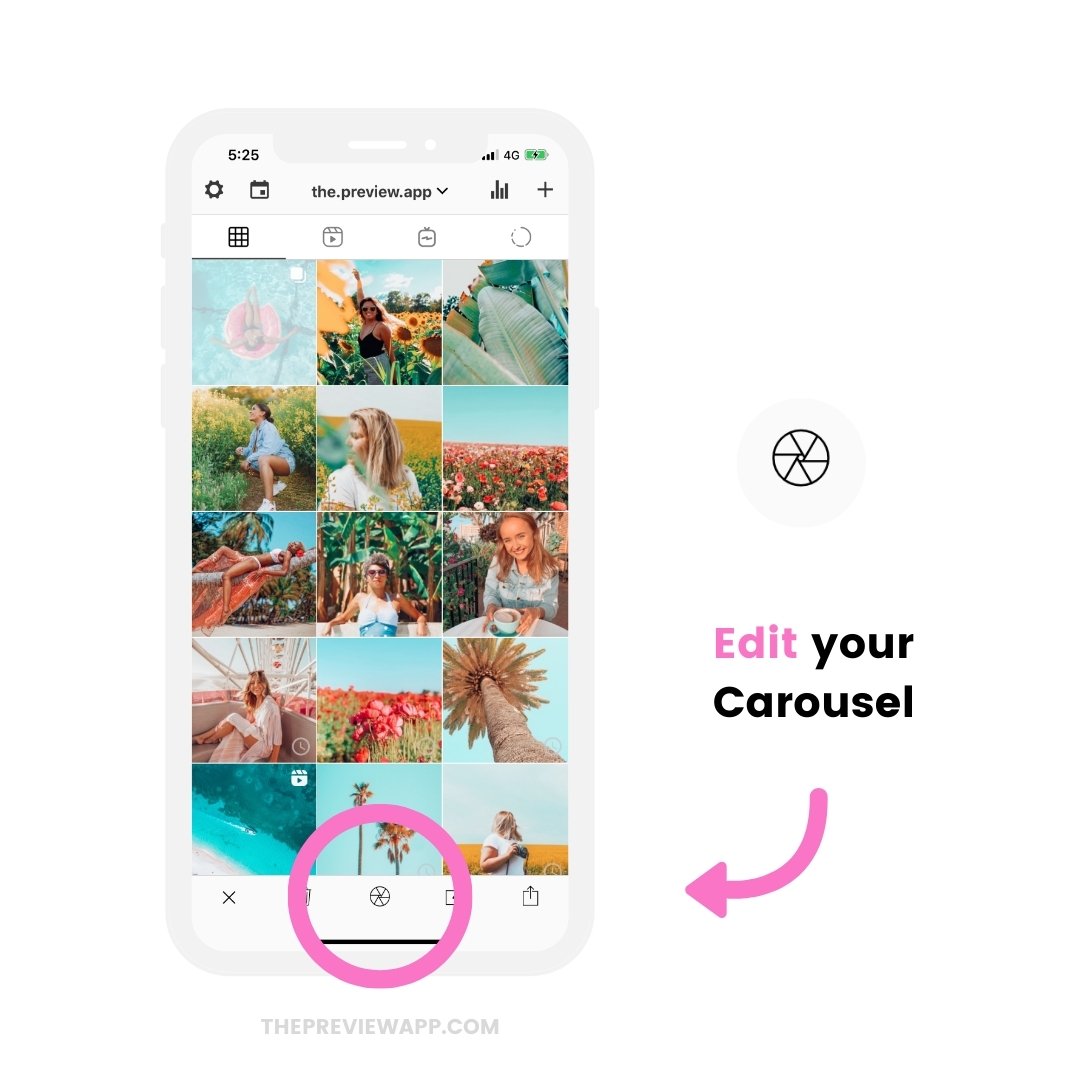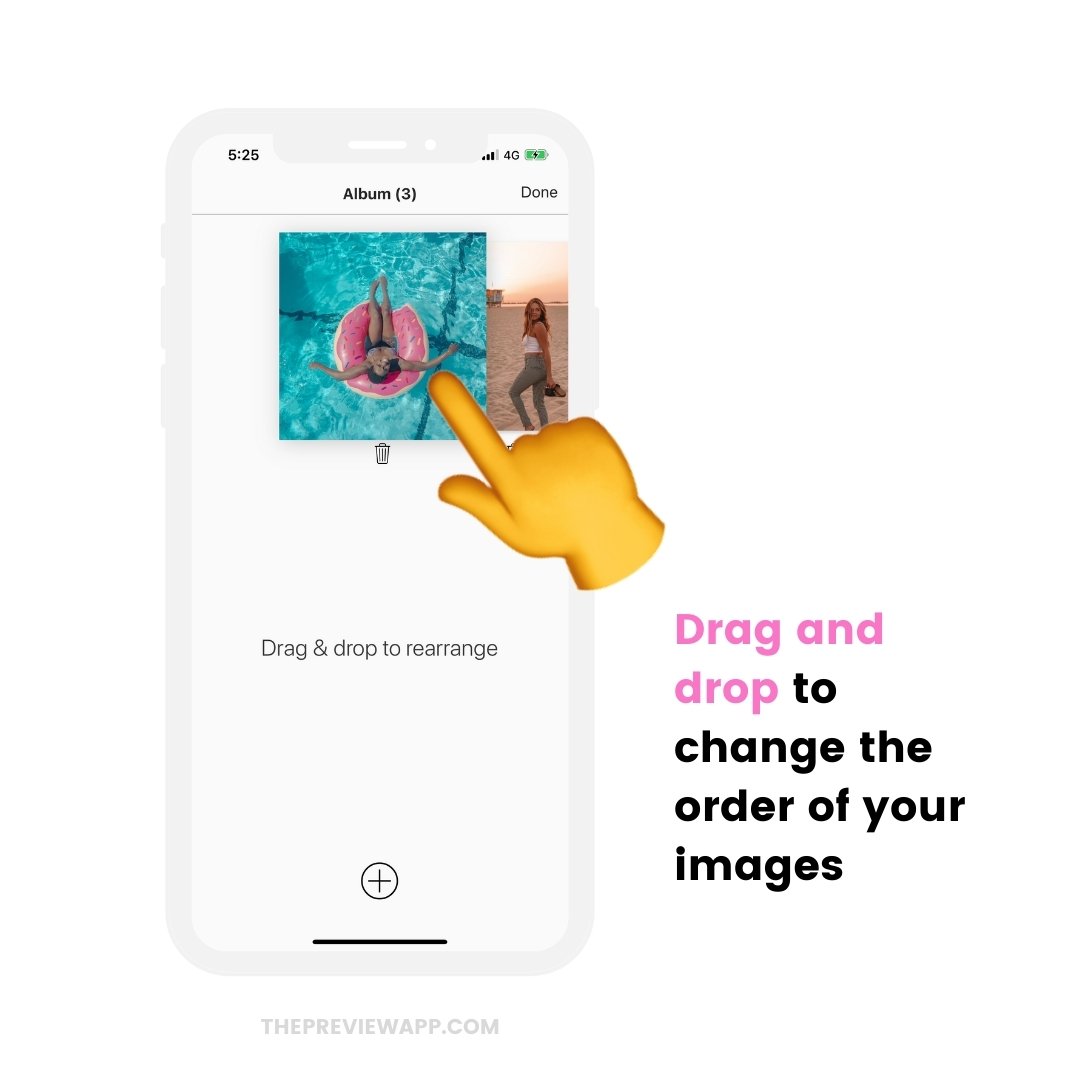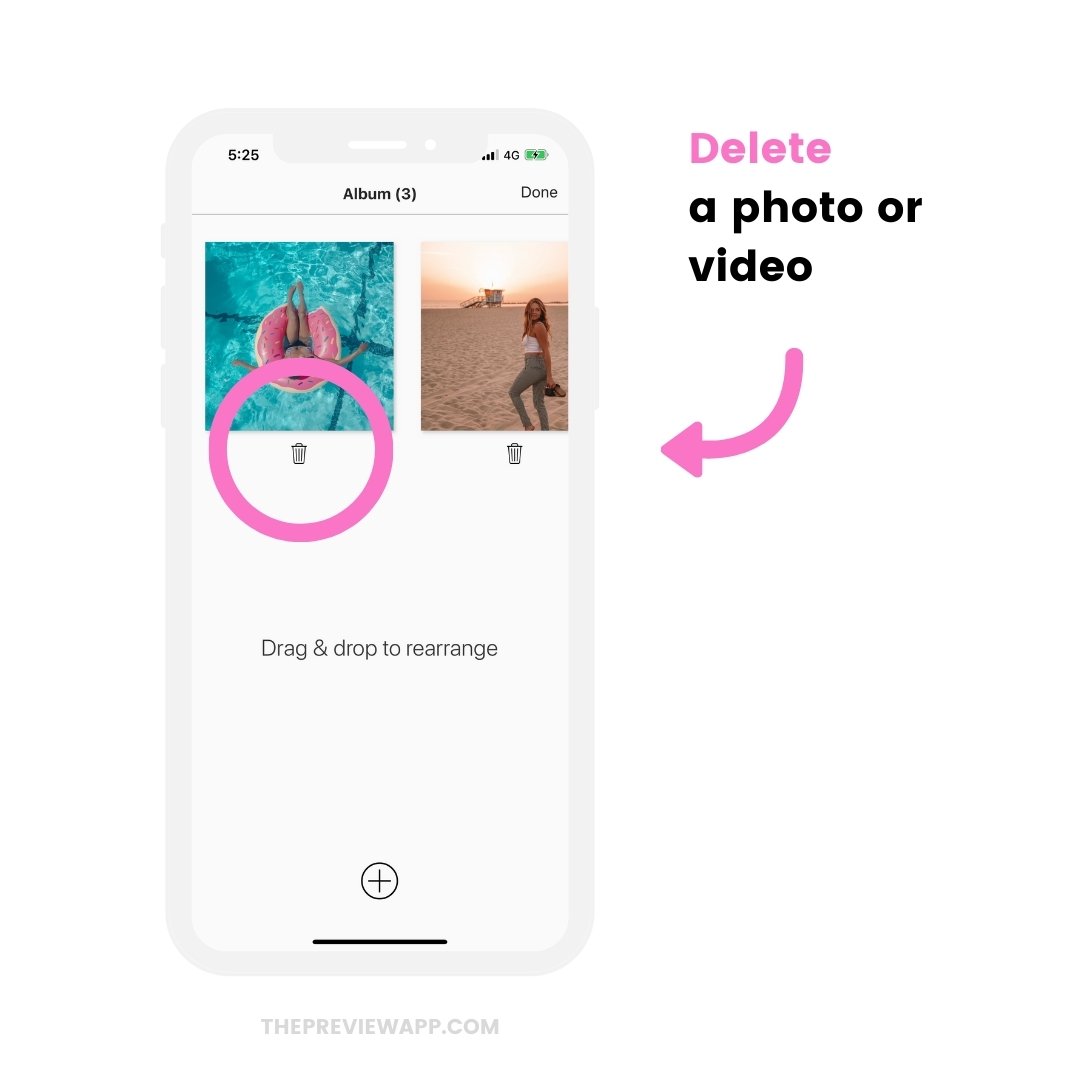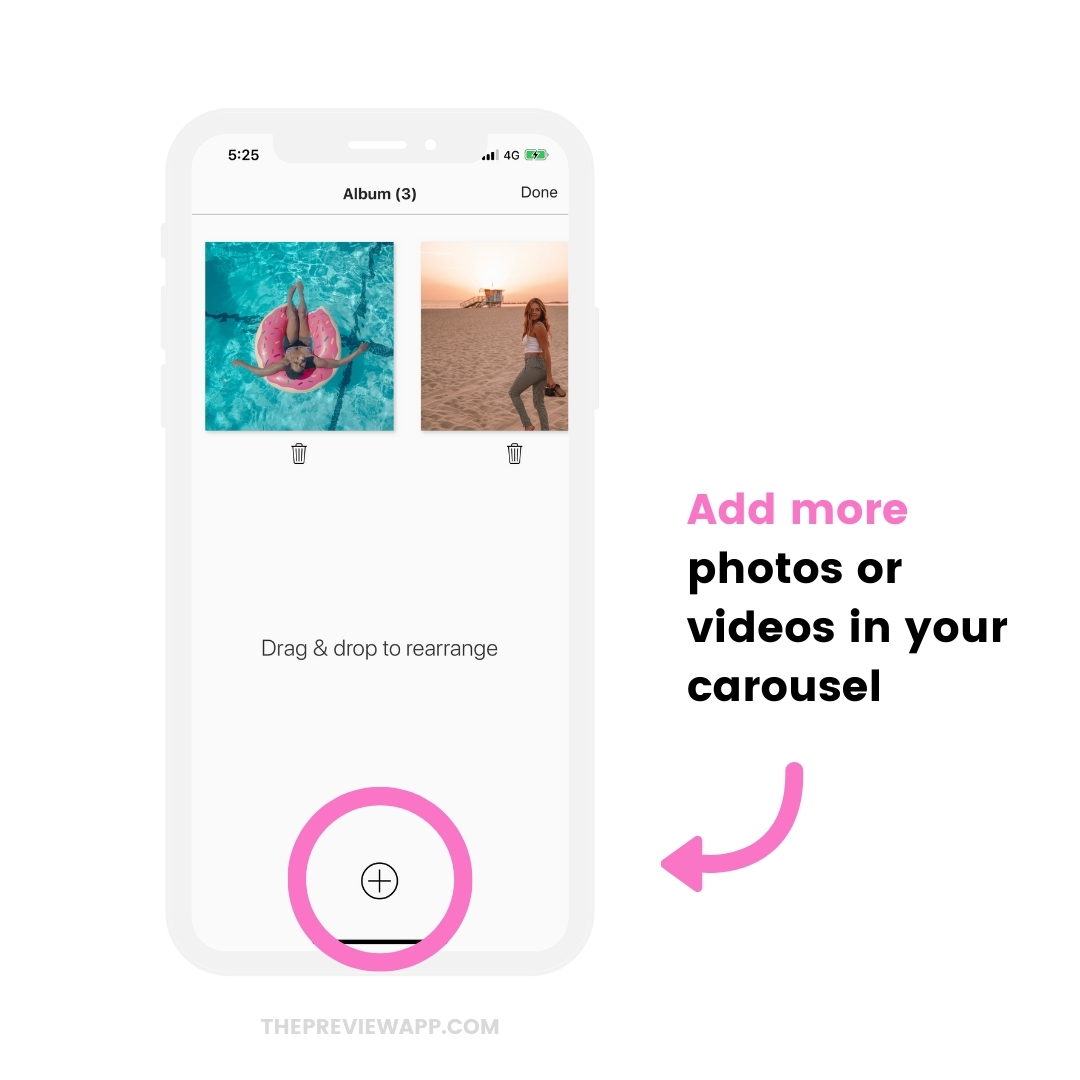 You can also edit your photos and use the same filter if you want to create an Instagram theme.
Tap on the photo you want to edit
Editing tools: top left button
More filters: top right button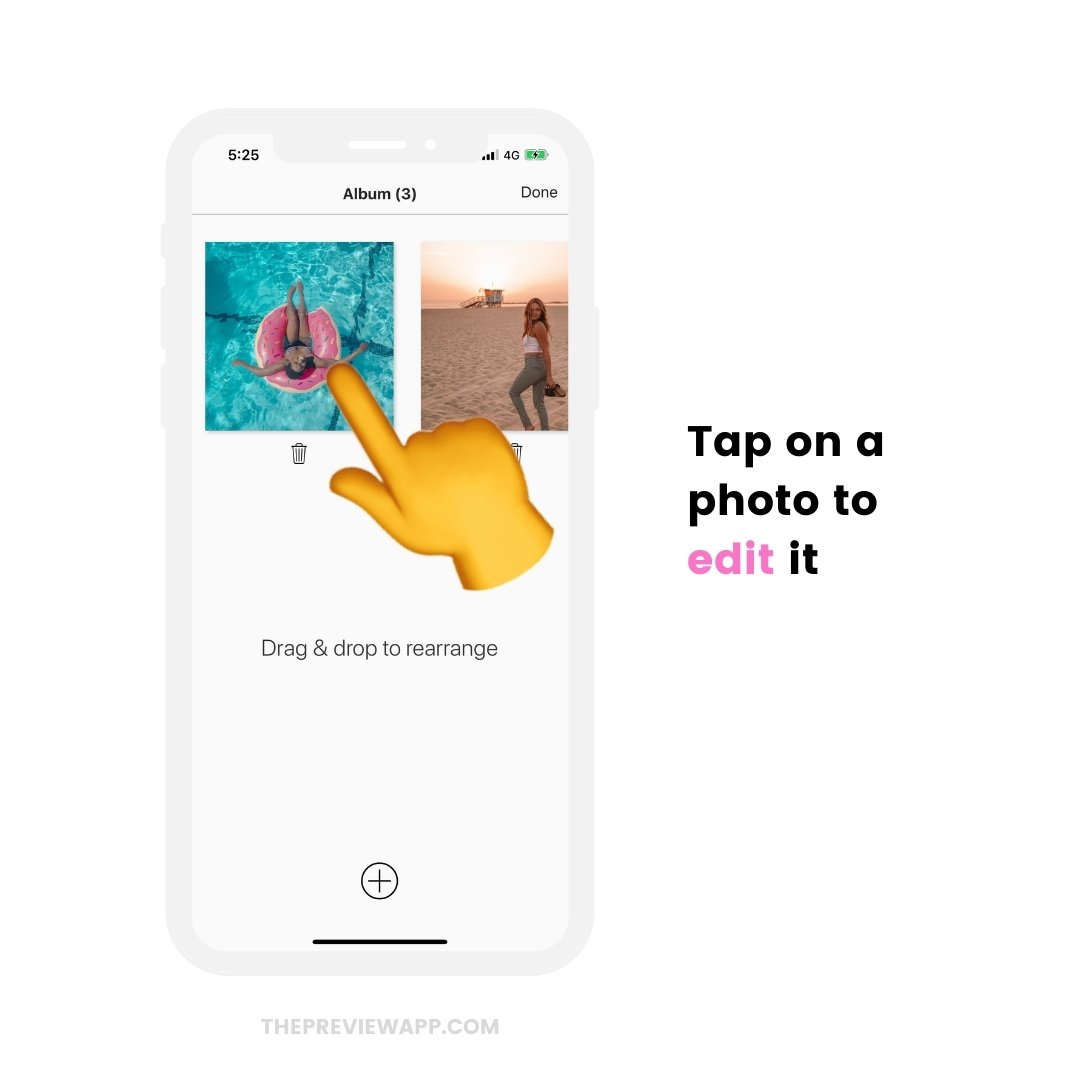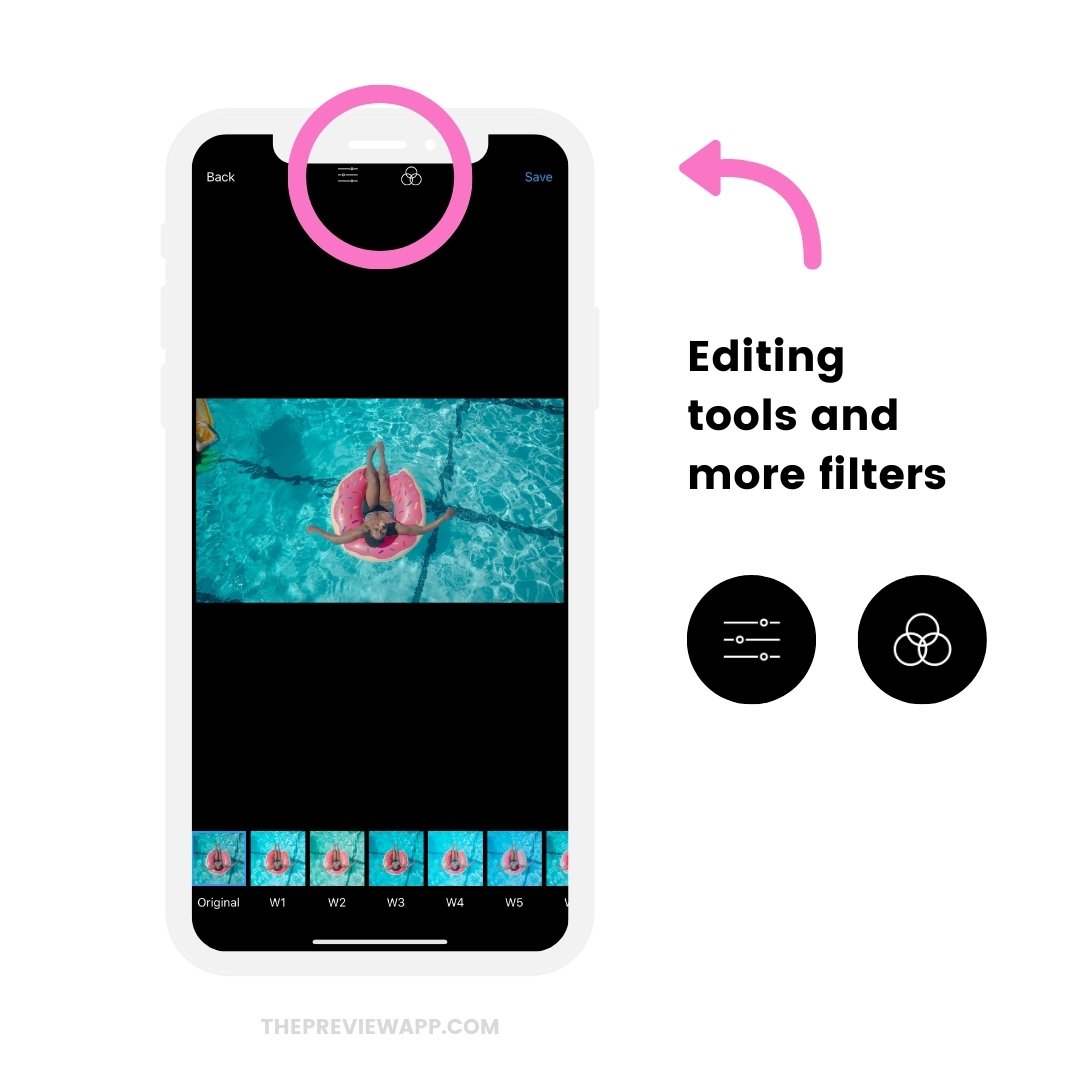 4. Preview your Instagram carousel before you post
You can preview your Instagram carousel before you post.
Just double tap on your carousel post in your Preview feed.
It will open full screen and you can swipe left and right, as you would on Instagram.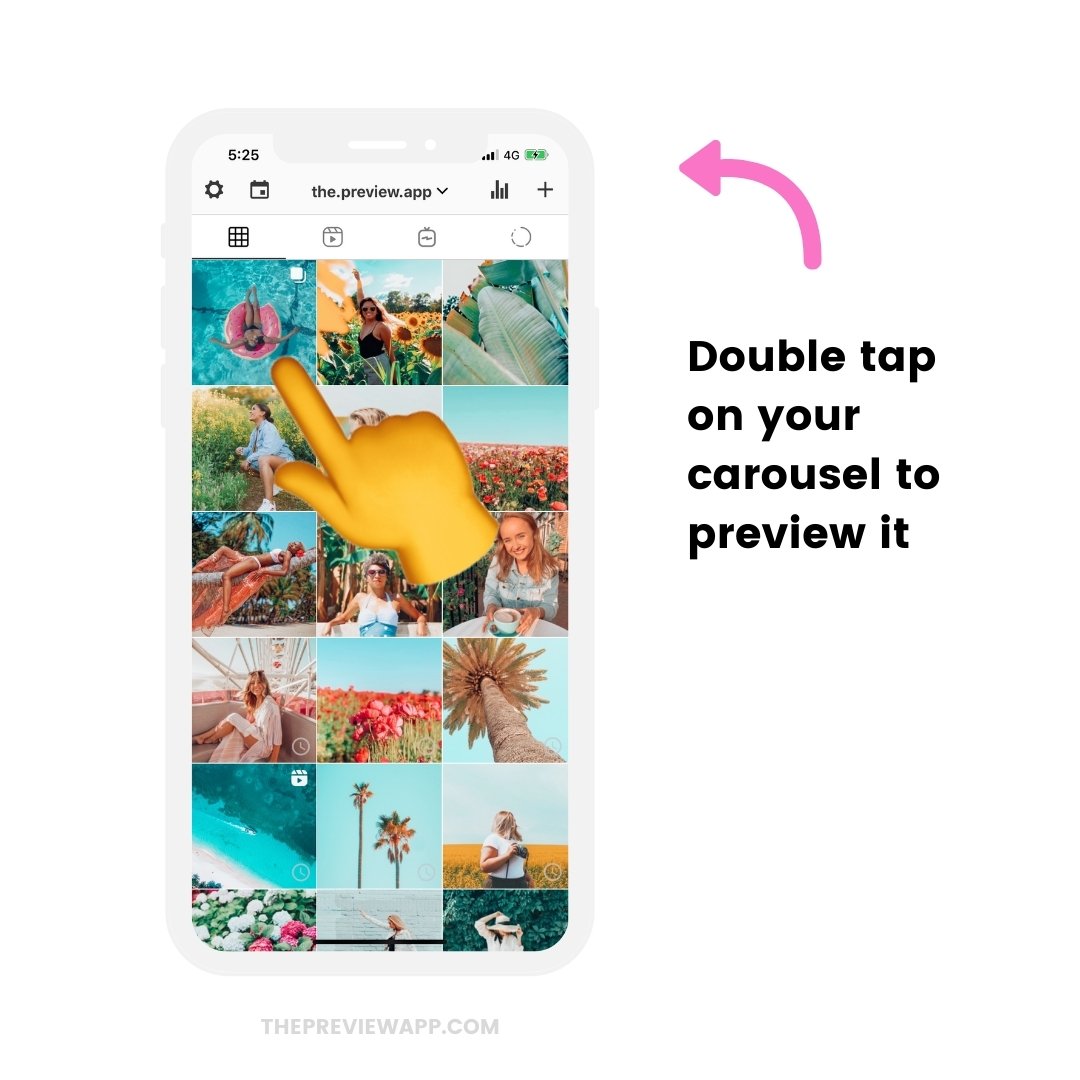 Do you want to write your caption in advance?
To prepare your caption:
Press on your carousel post
Press on the  "Caption" button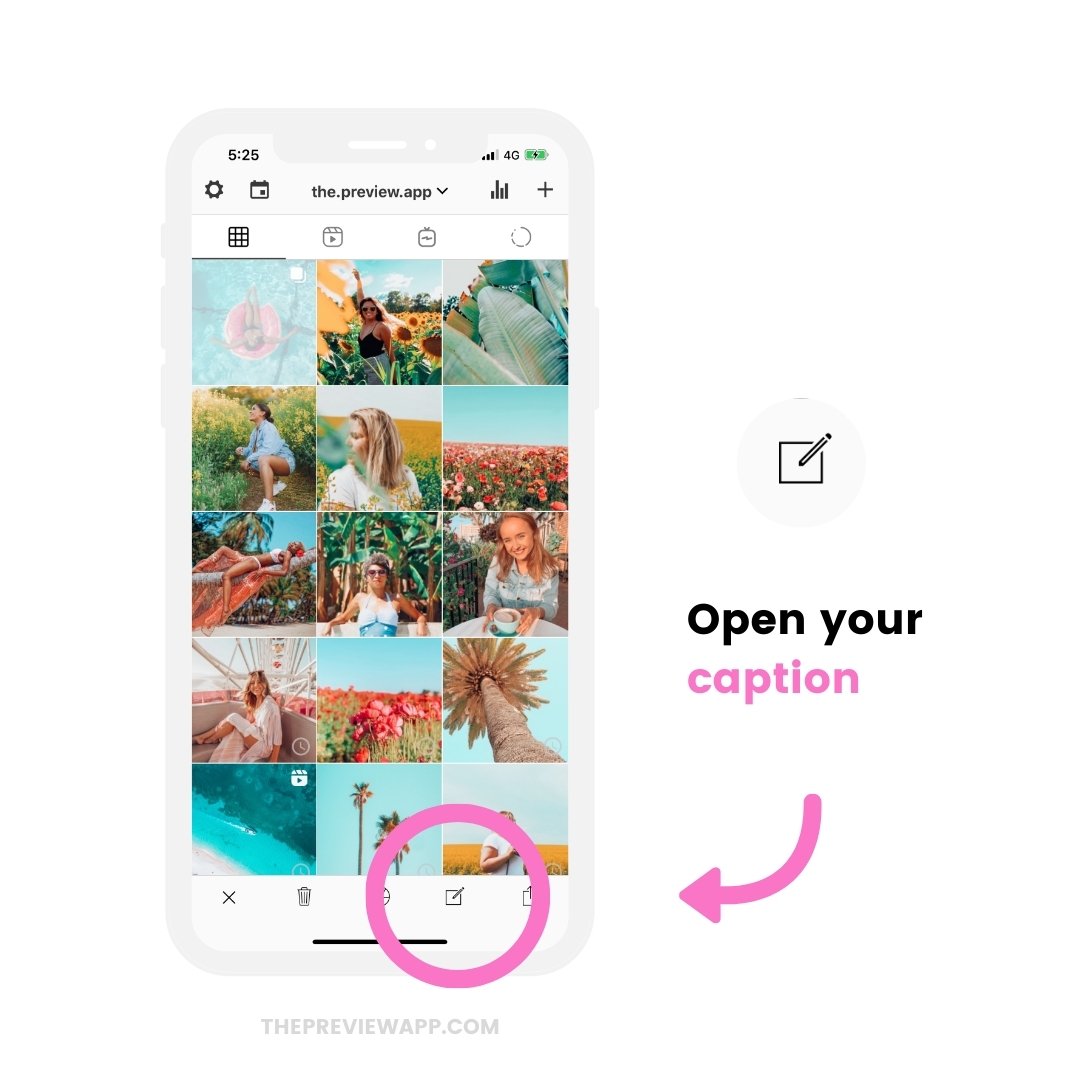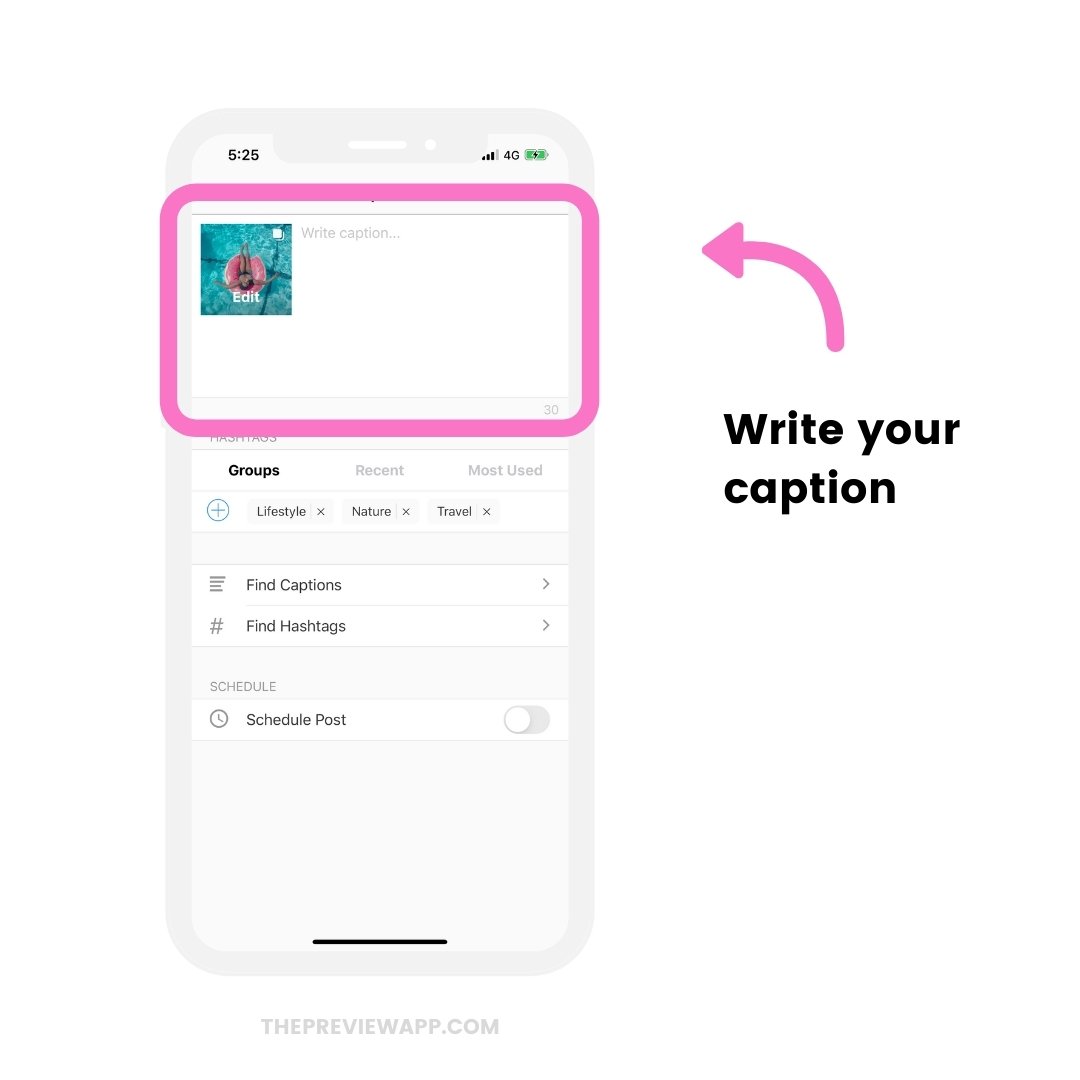 Other useful features:
Press on "Find Hashtags" to find some of the best Instagram hashtags to connect with different communities: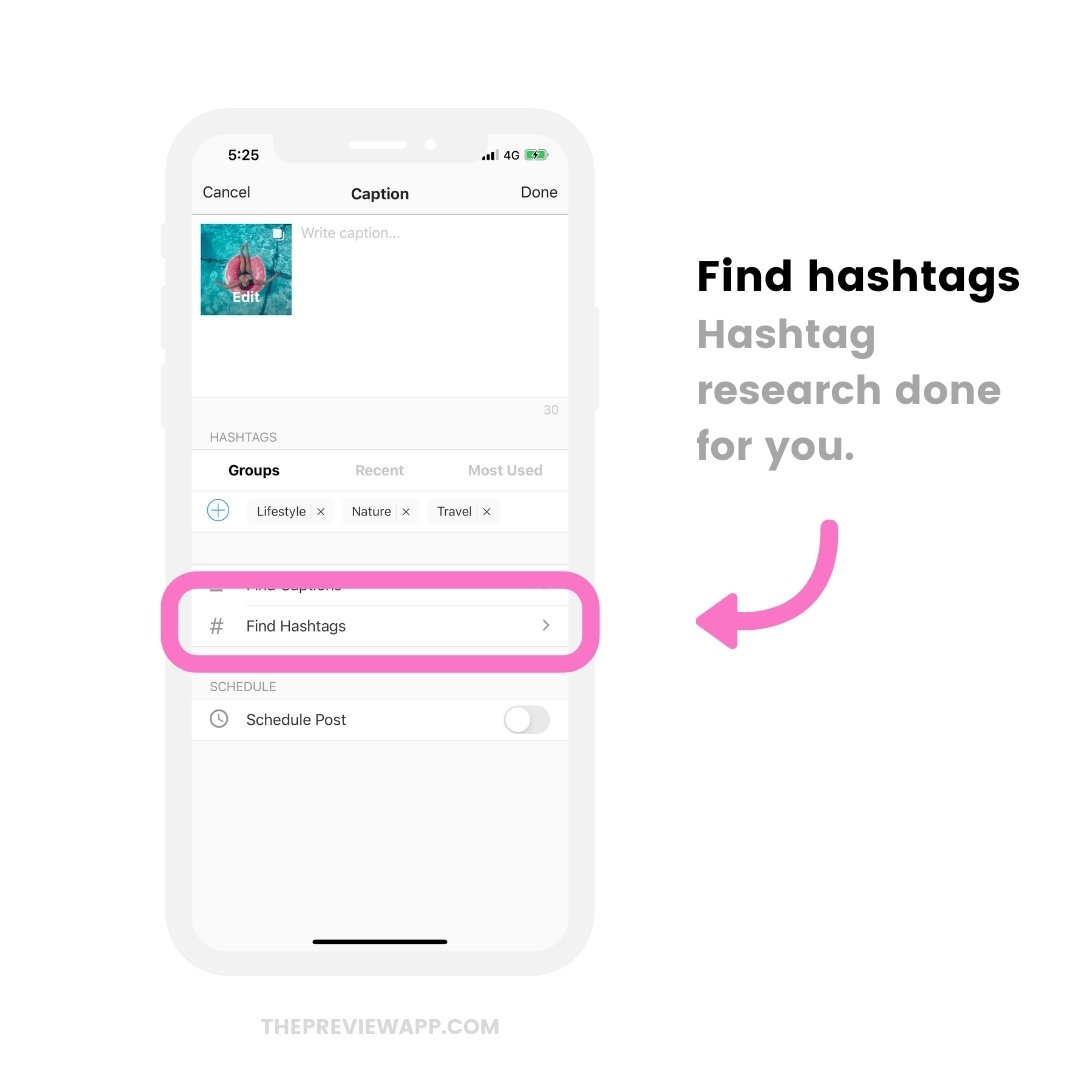 Press on "Find Captions" if you ever feel stuck and don't know what to write, or want some fun Instagram caption ideas for your personal or business account. There are also question ideas you can ask your followers to get more comments naturally.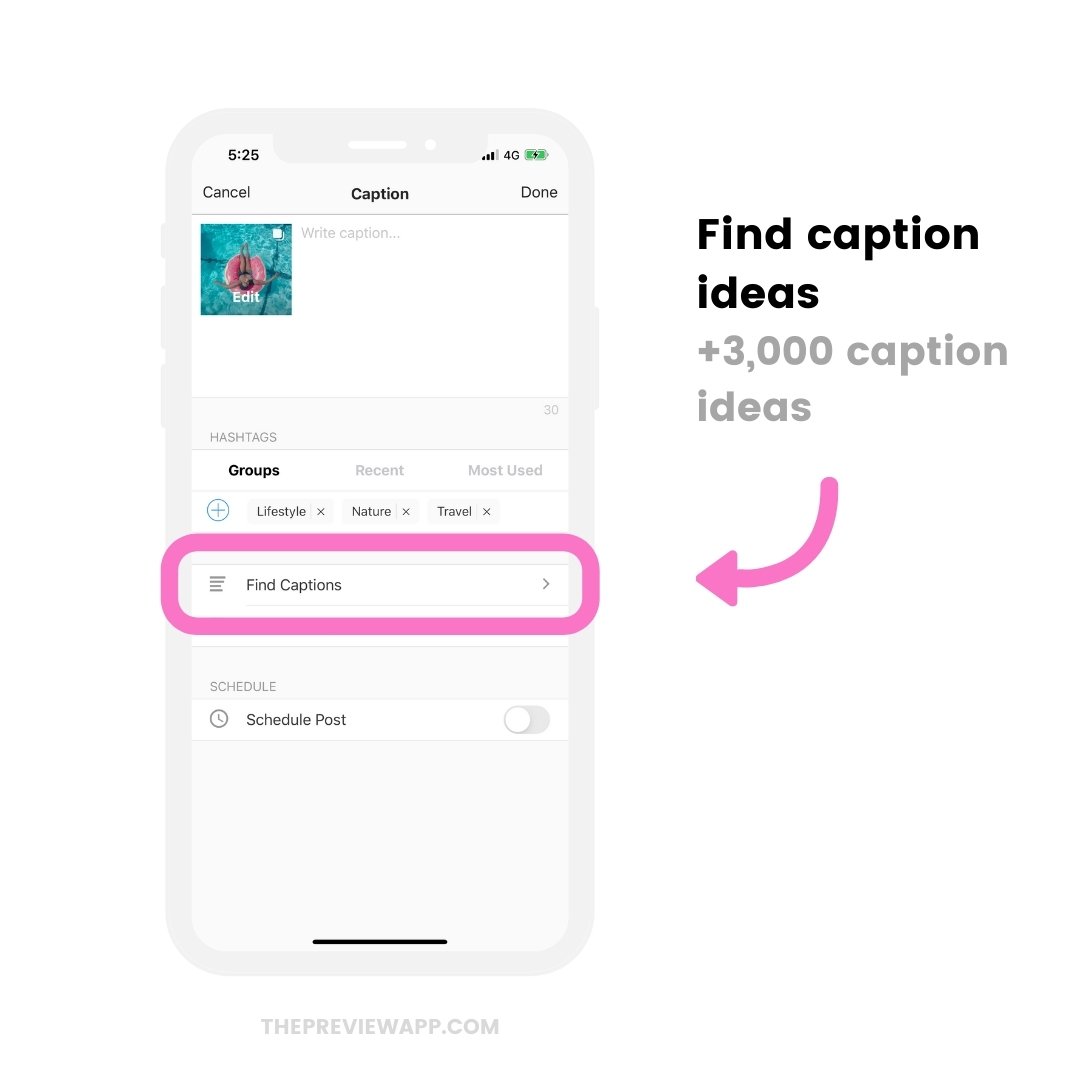 6. Schedule your Instagram carousel post
And now for the big moment: how to schedule Instagram carousel posts?
To schedule Instagram carousel posts:
Turn on the "Schedule" button
Choose a day and time when you would like to post
Done.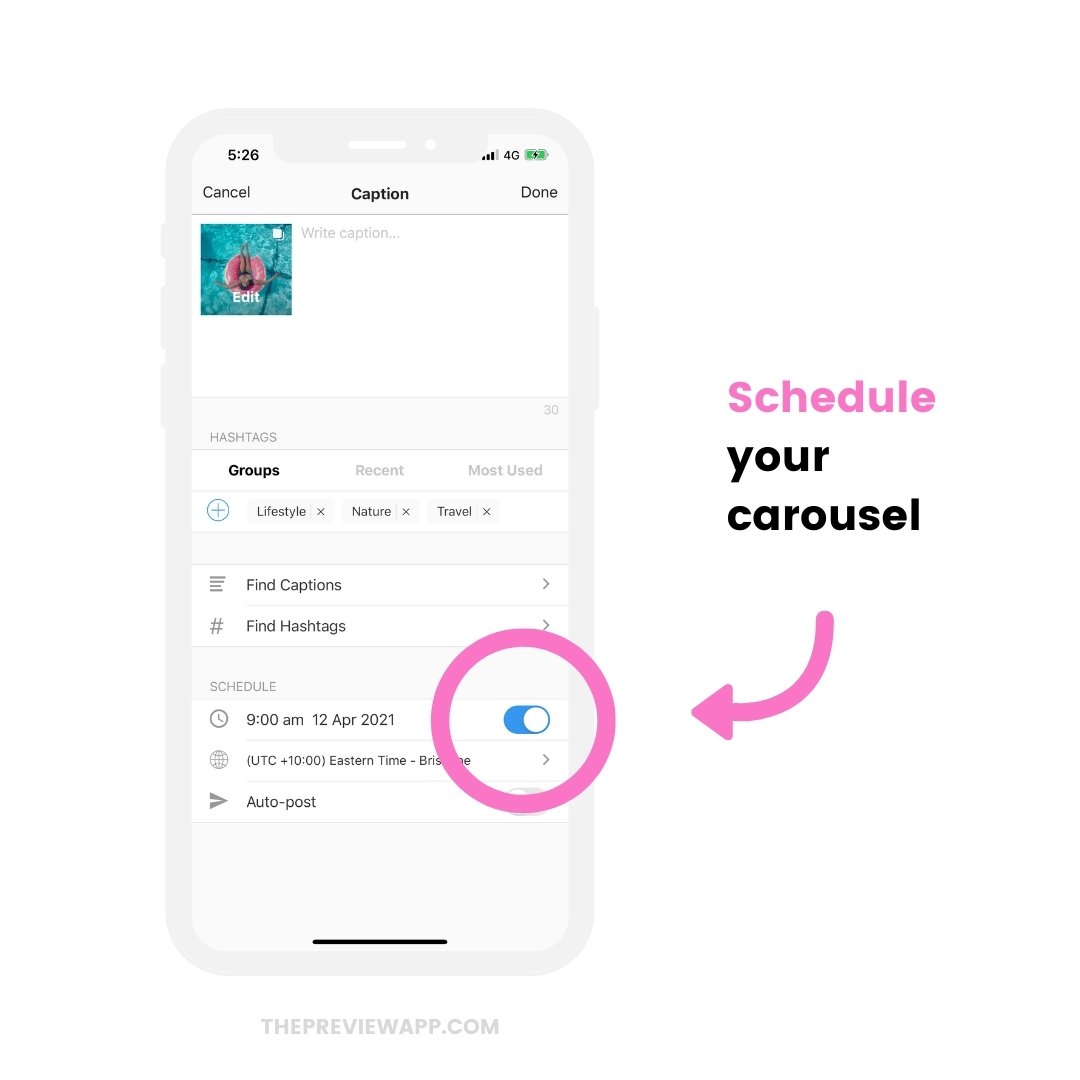 Can you auto-post Instagram carousels?
Not at the moment. Instagram doesn't allow any apps or websites to automatically post Instagram carousel posts yet. It is against their Rules and Policies. Preview has been officially approved by Instagram and follows their Rules to keep your account safe. So for now, you can schedule a day and time and you will receive a notification when it's time to post.
7. Post your carousel on Instagram
Here is how to post carousel on Instagram:
Press on the post
Press on the "Share" button
"Feed"
Press on the "Resize" button if you want Instagram to show your full images
Press on the "Carousel" button to select your other images
Paste your caption on Instagram (Preview automatically copied it for you)
Post
Here is how it looks like in images: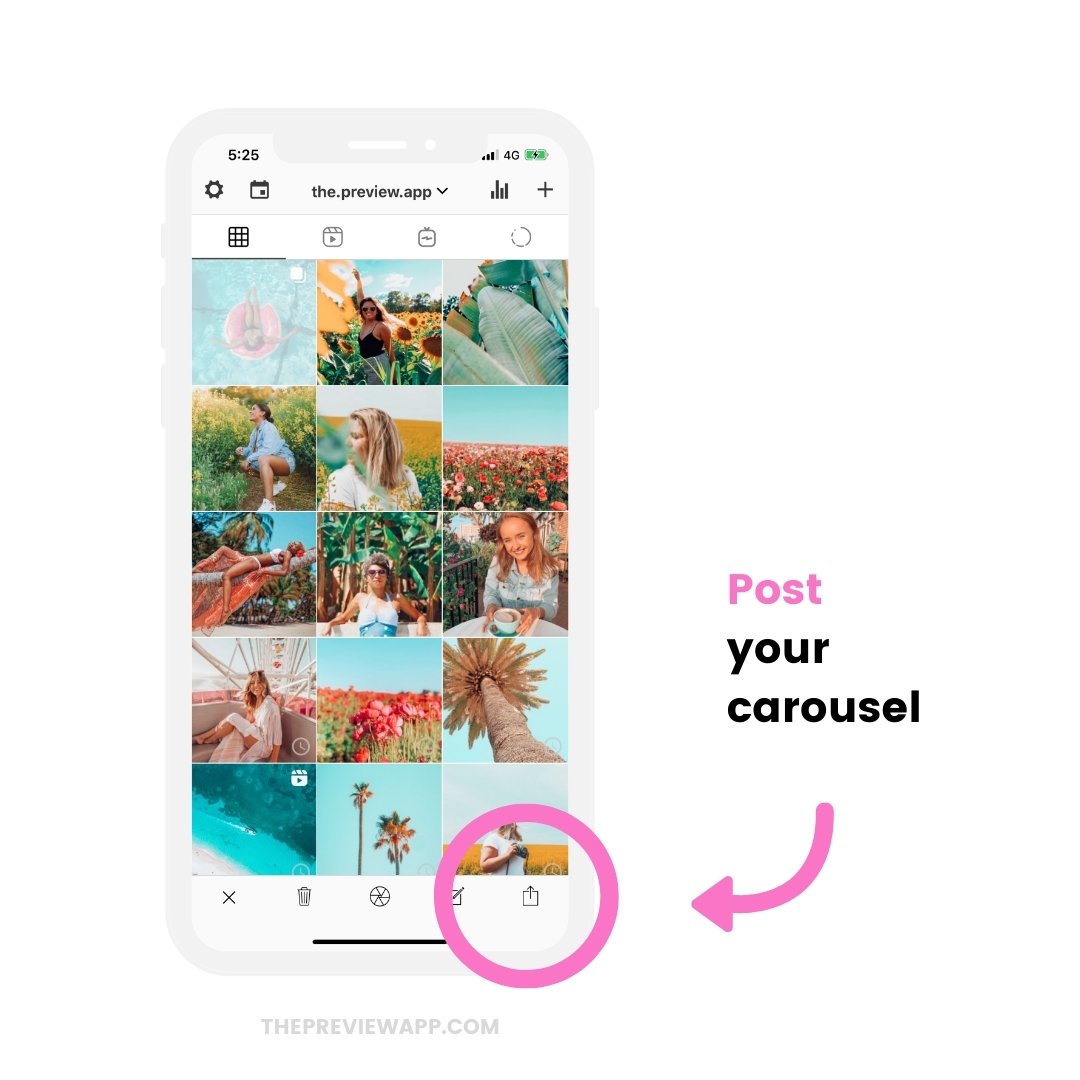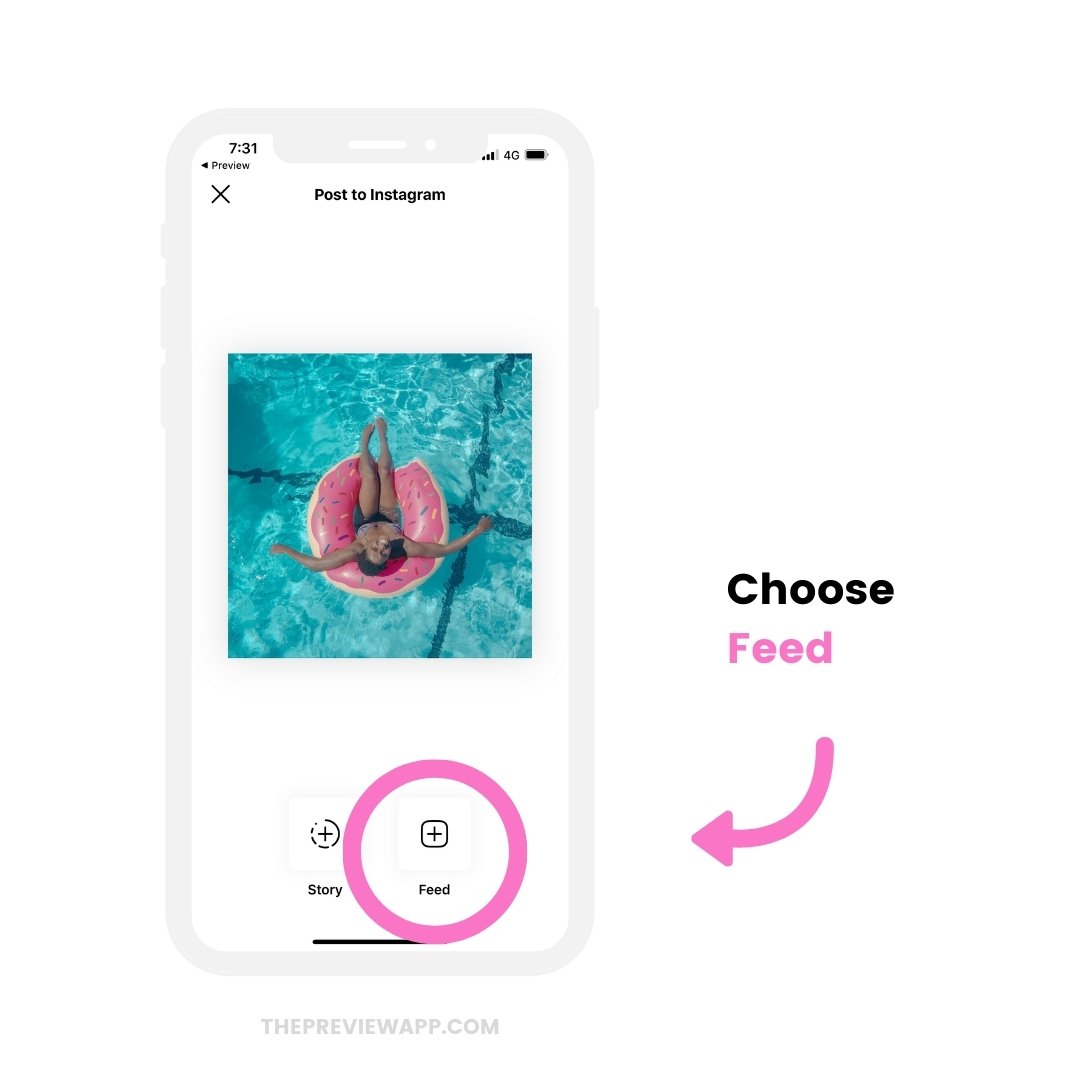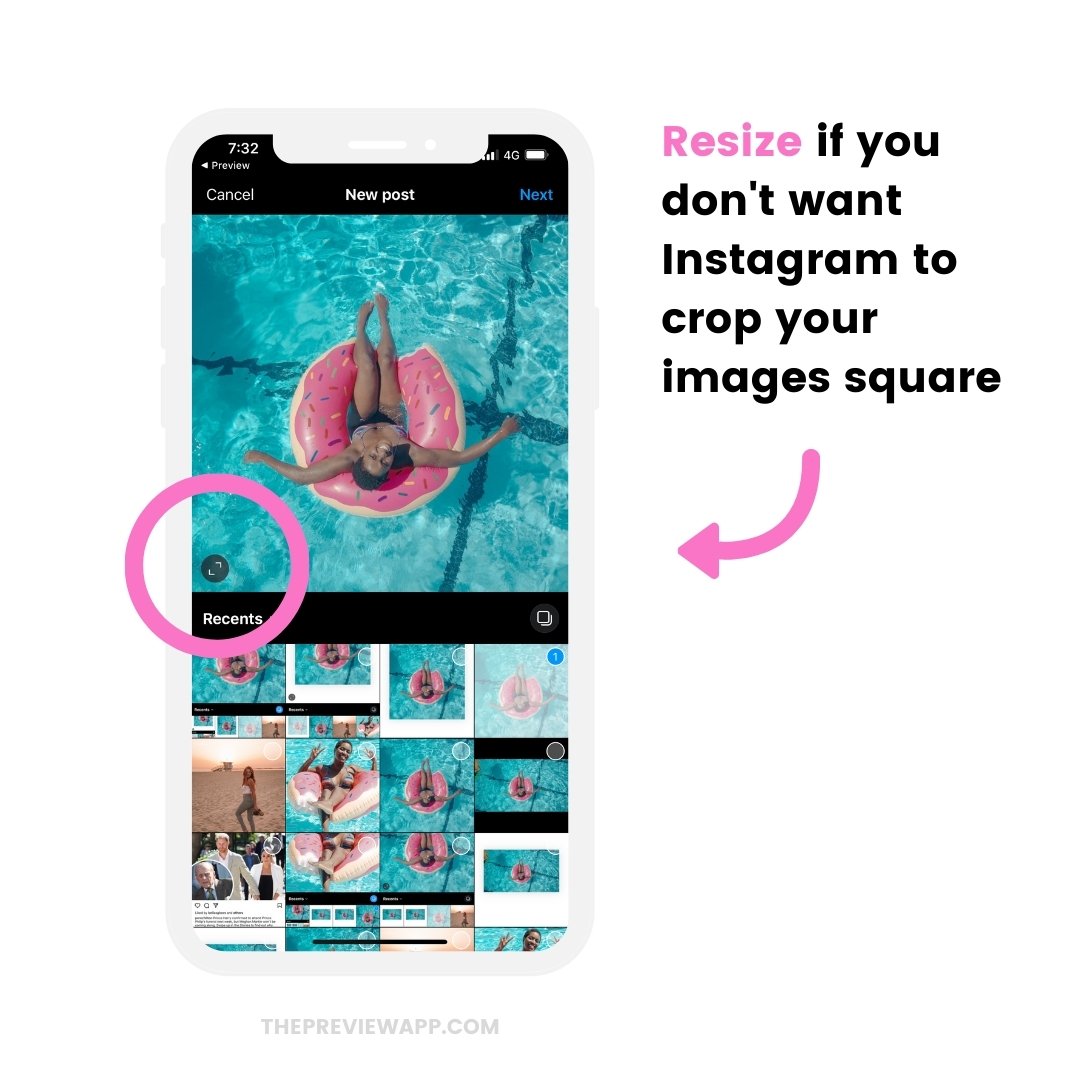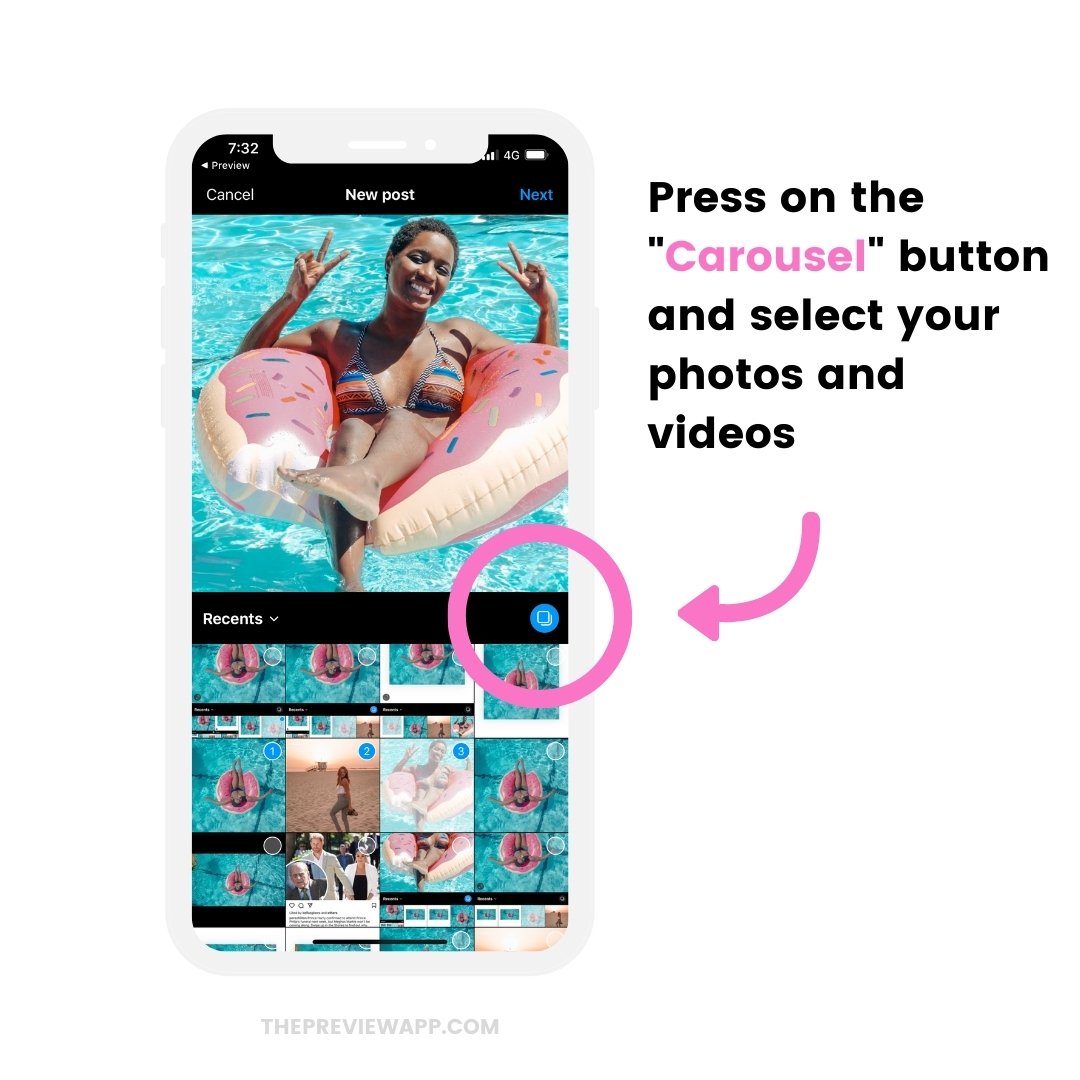 Now you know how to safely schedule Instagram carousel posts!
Click here to download Preview.
Don't hesitate to send us an email if you have any questions.
And until next time, here are more tips and tricks: