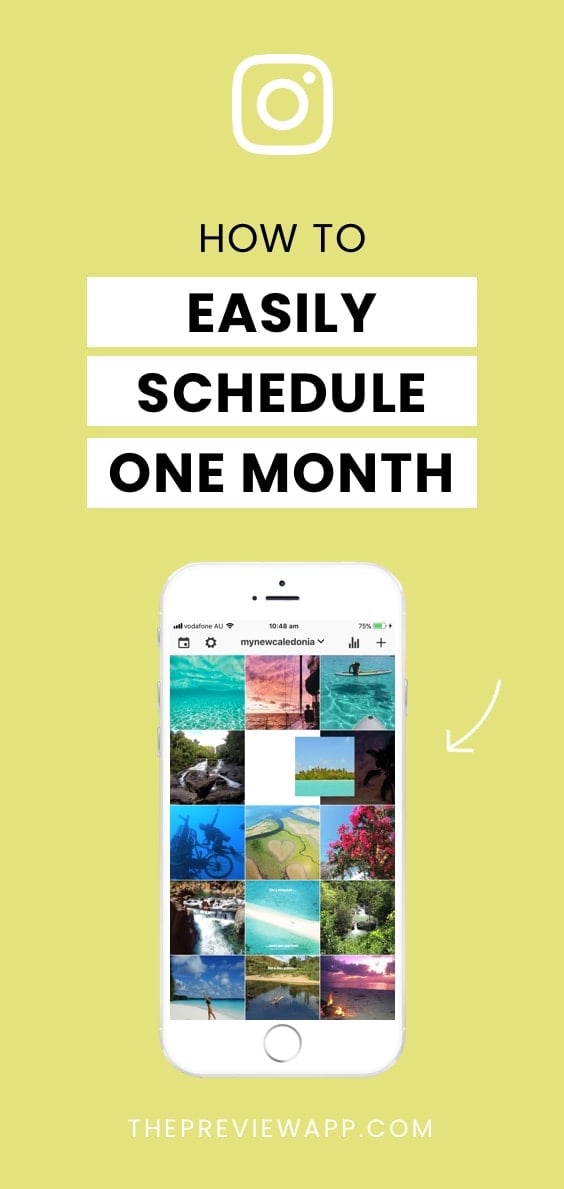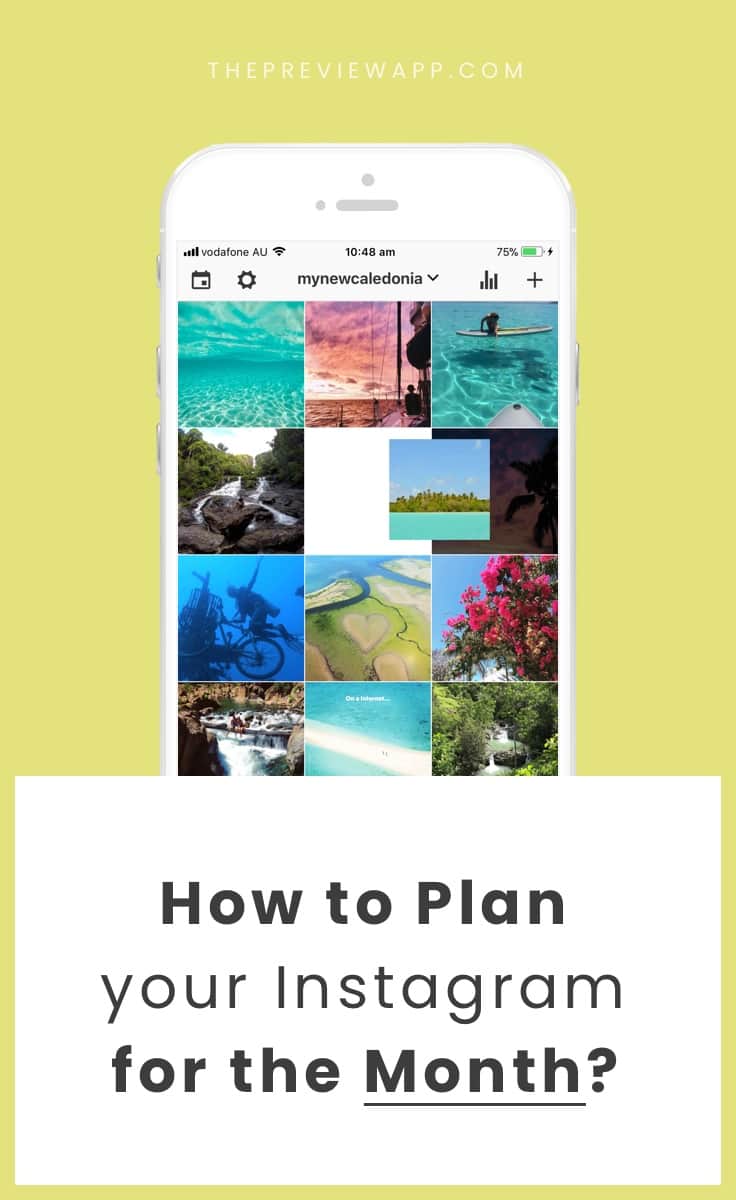 Organizing your Instagram is a lot of fun! And it saves you a LOT of time and stress. But how do you do it without feeling overwhelmed? It's much easier than you think.
I'm going to summarize all the tips I've been giving you in this blog post. I'm going to show you how to organize your Instagram photos and your hashtags. Follow these steps and I promise you'll see a big difference.
Ready? Let's go!
First step: get Preview app. Do you have it already? It's an Instagram planner. It will help you see how your feed looks like before you post anything on Instagram.
You can organize your feed, rearrange your photos, schedule your posts, find hashtags and edit photos… and the list goes on.
You can upload as many posts as you want (photos, videos and slideshows). And you can create any theme you want (with all the filters).
Shoutout to our community for sharing their beautiful feeds with us: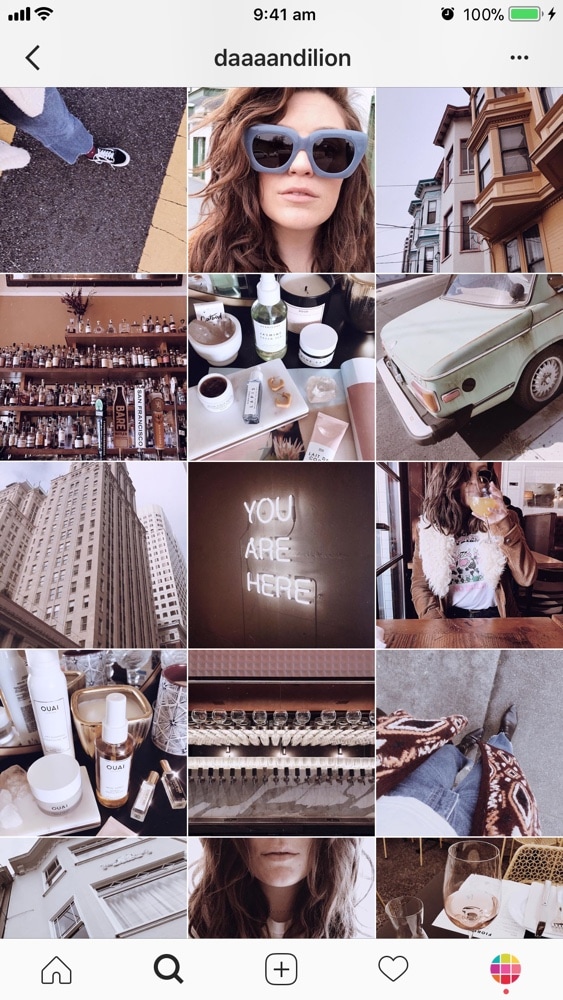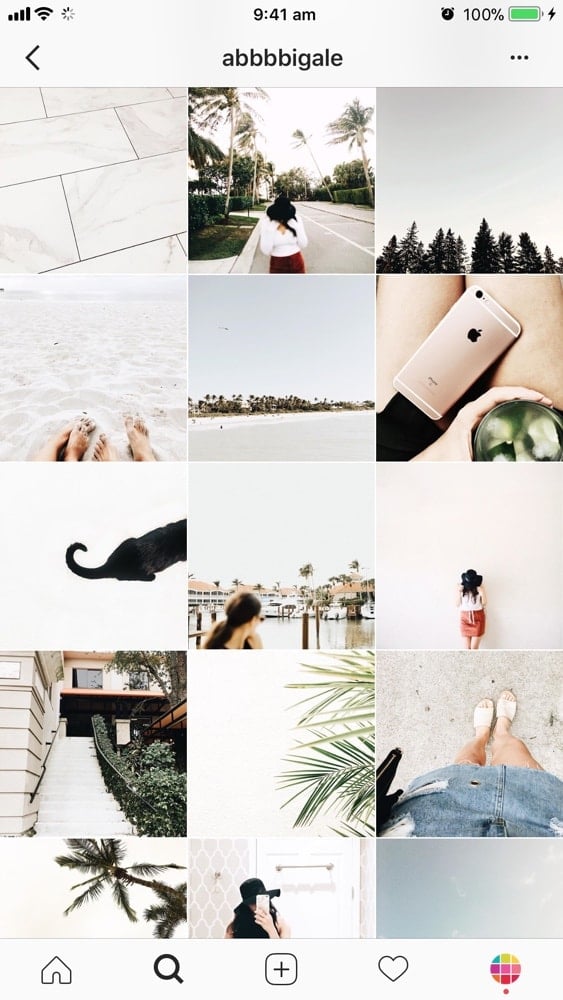 Choosing a layout is probably on of the easiest ways to organize your Instagram. There are 9 different types of Instagram layouts:
Squares
Tiles
Line in the middle
Row by row
Rainbow feed
Puzzle feed
White border feed
Mix
Choose one layout and stick to it.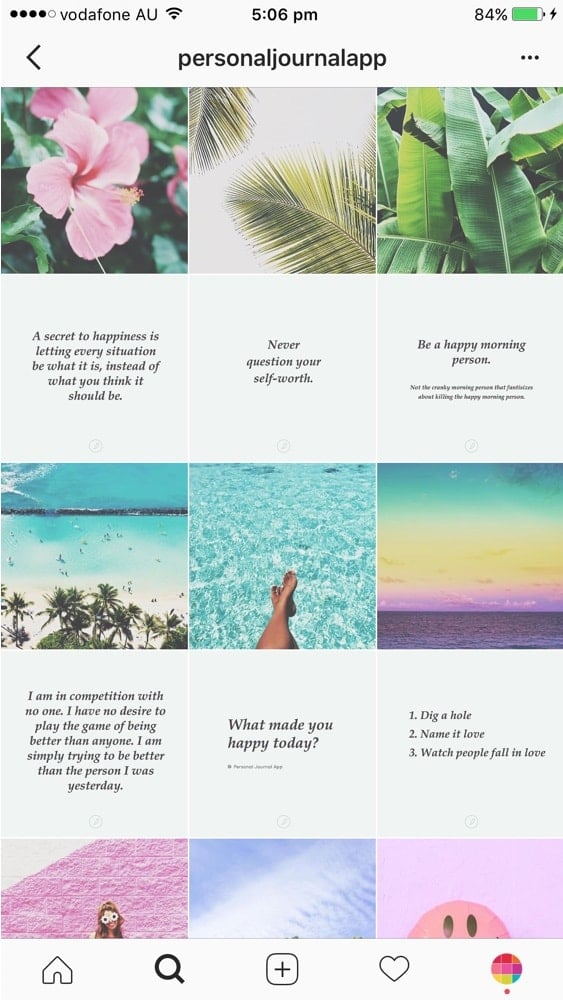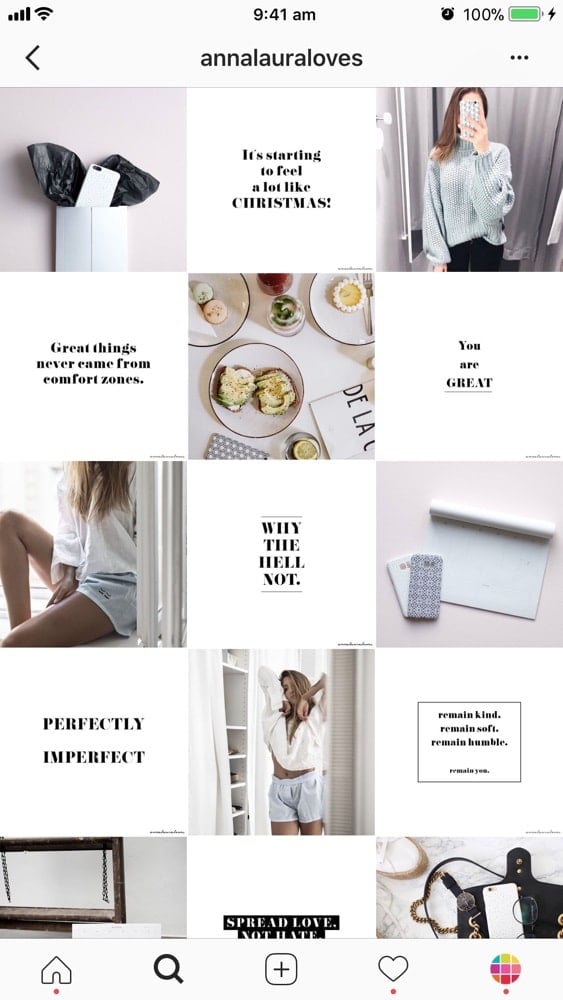 Another way to organize your Instagram feed is by rearranging the order of your posts. You can do that in Preview.
Tricks you can use to organize your feed:
Avoid putting the exact same photo next to each other (same outfit, same color, same background color)
Post in patterns (example: one photo, one quote, one photo, one quote… easy if you use a grid layout)
Space out your photos based on the colors in the photo (avoid putting the exact same colors next to each other)
Try to balance the look of your overall feed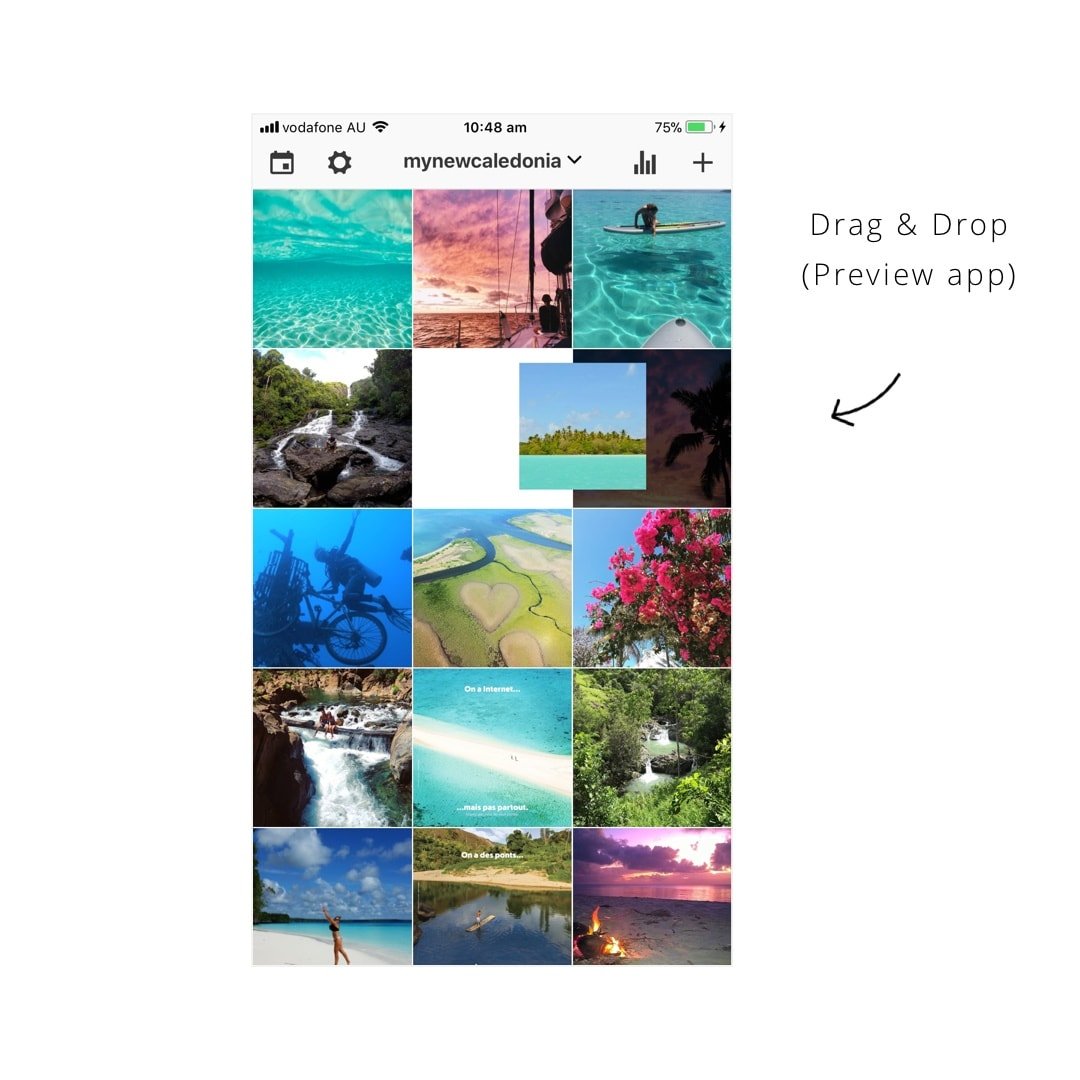 4. Choose a color palette
Another good way to organize your Instagram is by sticking to certain colors in your photos. These colors are going to be your color palette. If you feel like your feed looks messy, this trick will save your Insta-life.
Choose 1 – 5 colors that always appear in your feed.
Pay attention to the colors of your subjects, objects, even your outfits (yes, next time pay attention to popular Instagrammers, you'll see they wear the same colors most of the time). Instagramming is a lifestyle, my friend.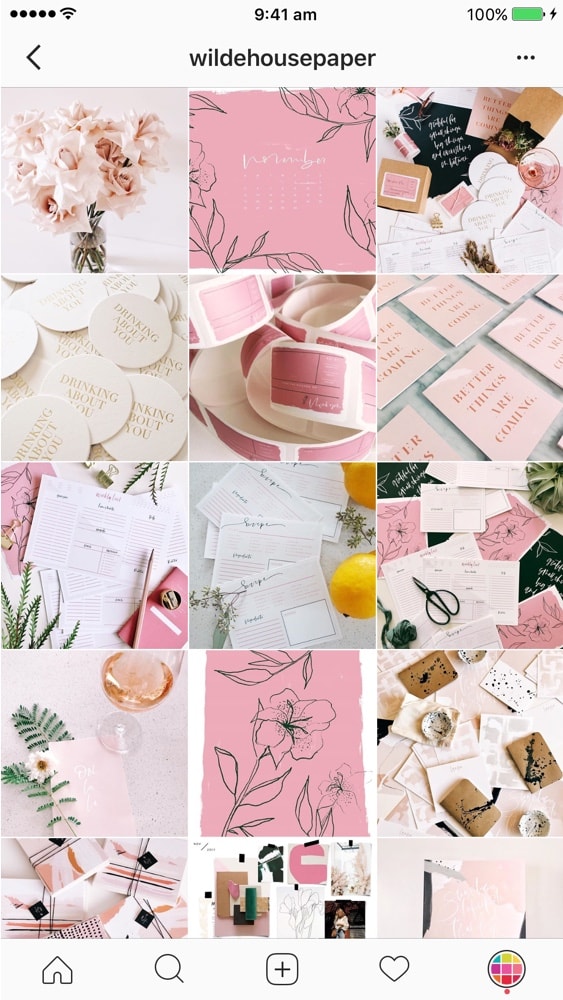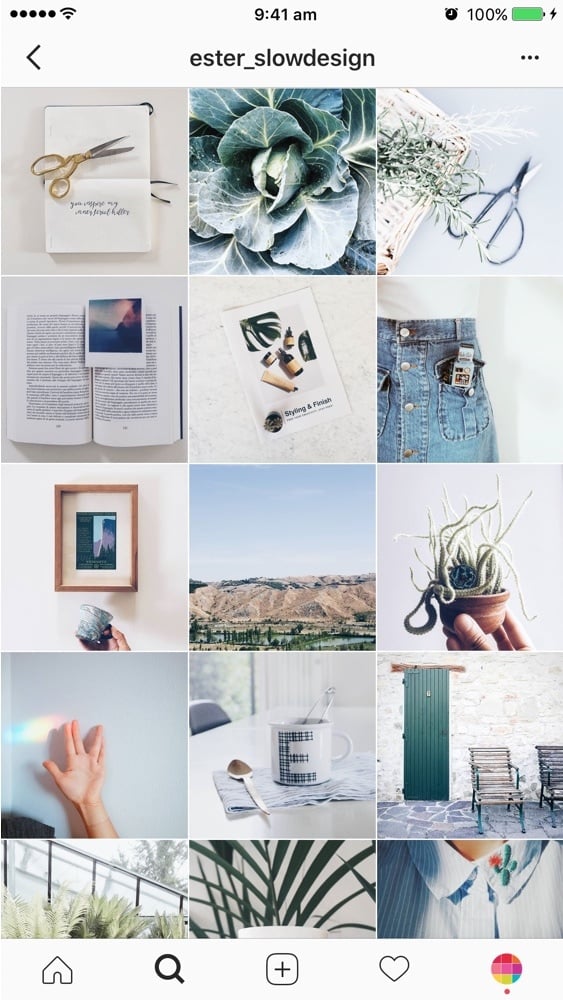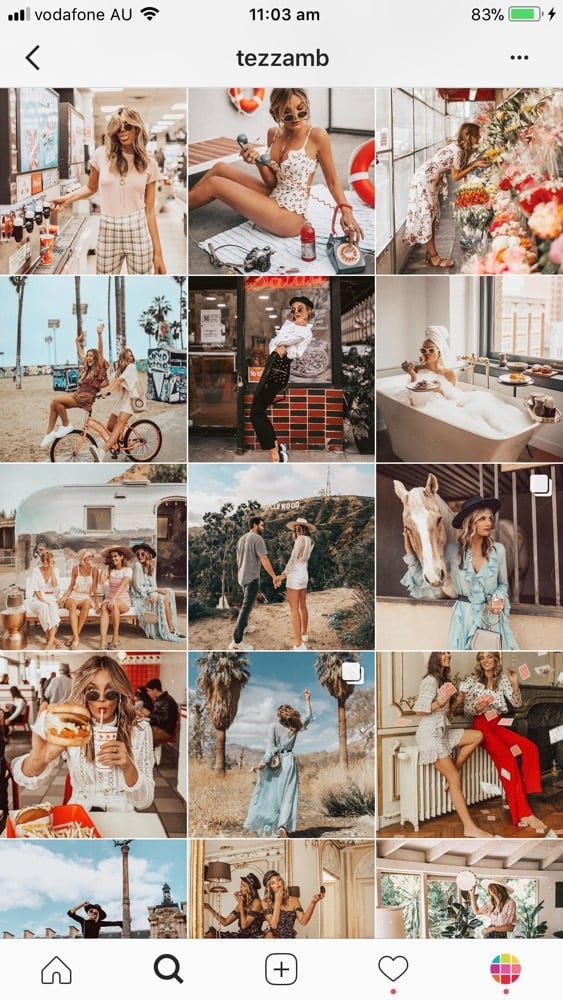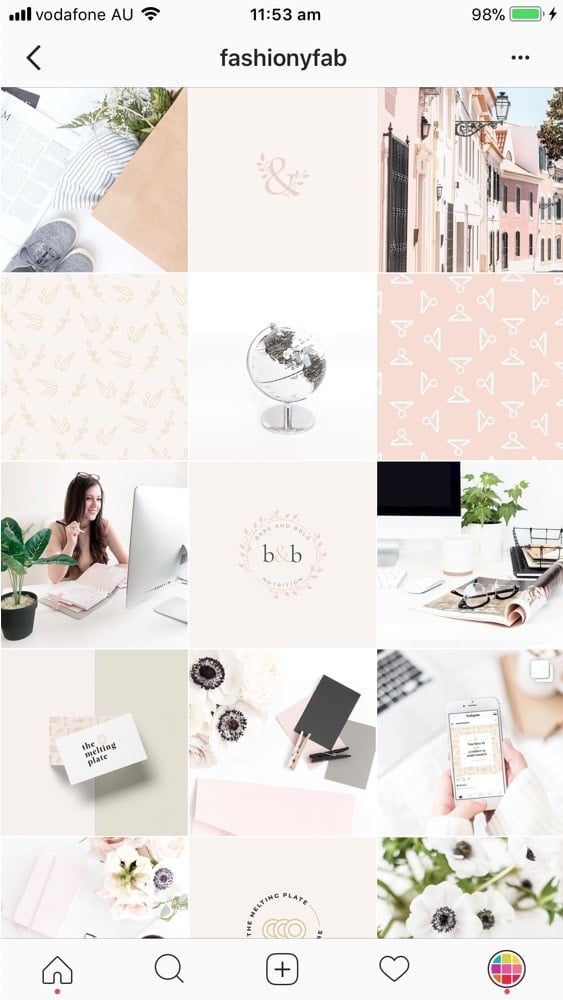 5. Keep the background of your photos the same
The background of your photos have a massive impact on your feed. Try to always use the same background for your photos (especially if you take a lot of flatlays photos, photos of food). If you can't keep the same background, it's okay. Try to keep it as clean, simple and minimalist as possible. This way it won't clash with the rest of your feed.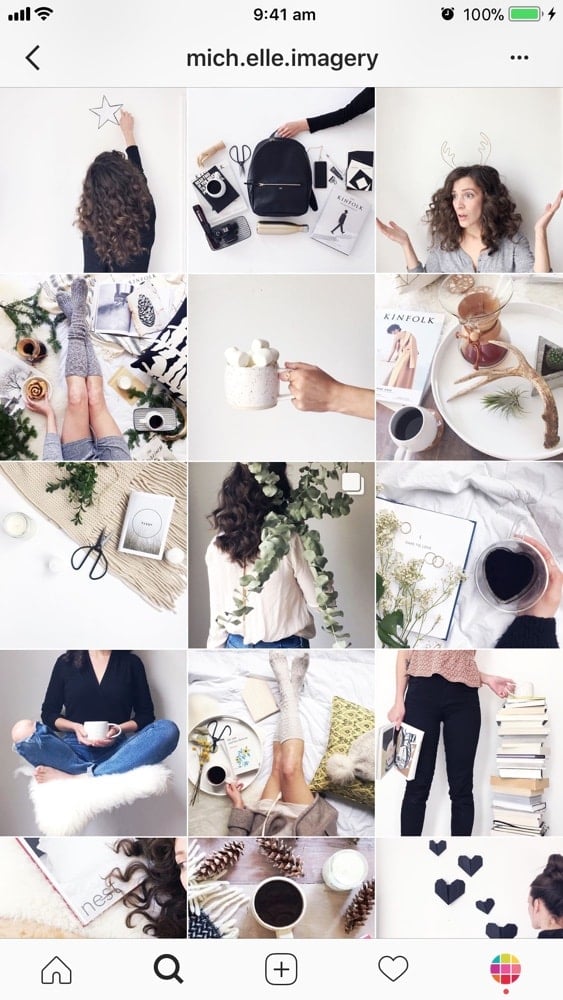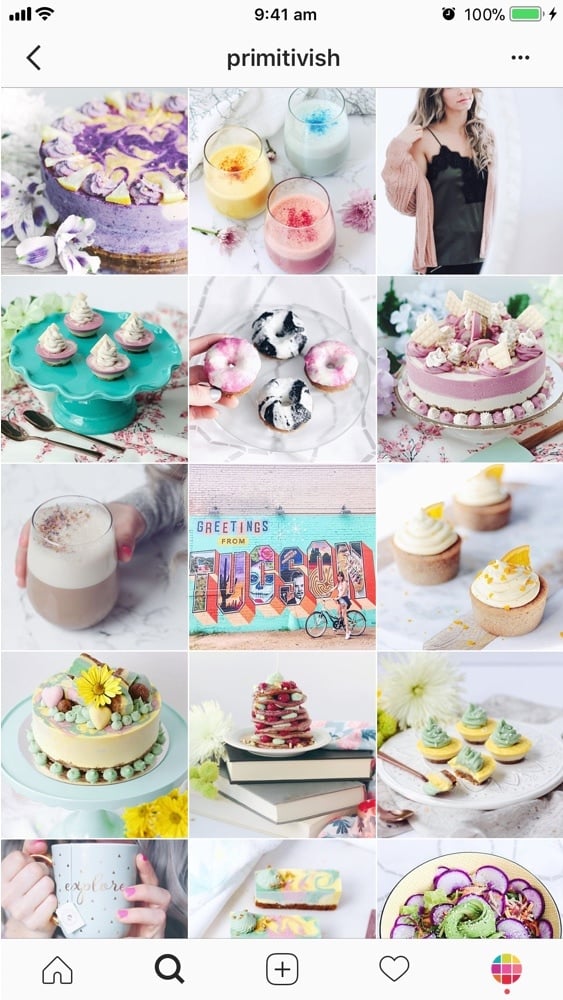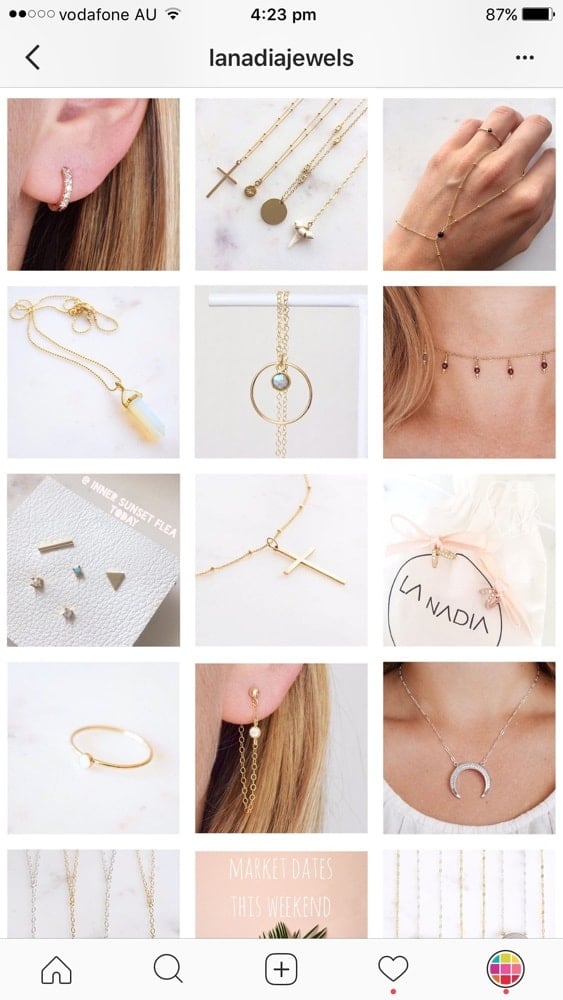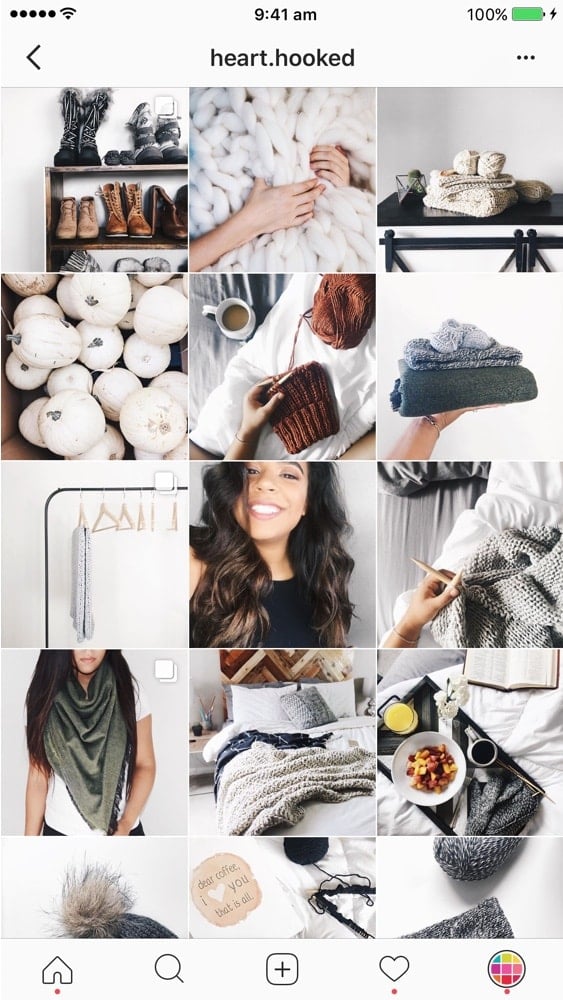 6. Use the same filter on all photos
A feed looks more organized instantly if you use the same filter all the time. A filter is a visual personality. It will make your whole feed look cohesive.
@nataliepaquin F2 + M4 (Brown + Dark Pack)
@larobe_baby: N7 (Vintage Pack)
@cynshui: L5 (Pink Pack)
@sunday_arrows: A3 (Preview Pack)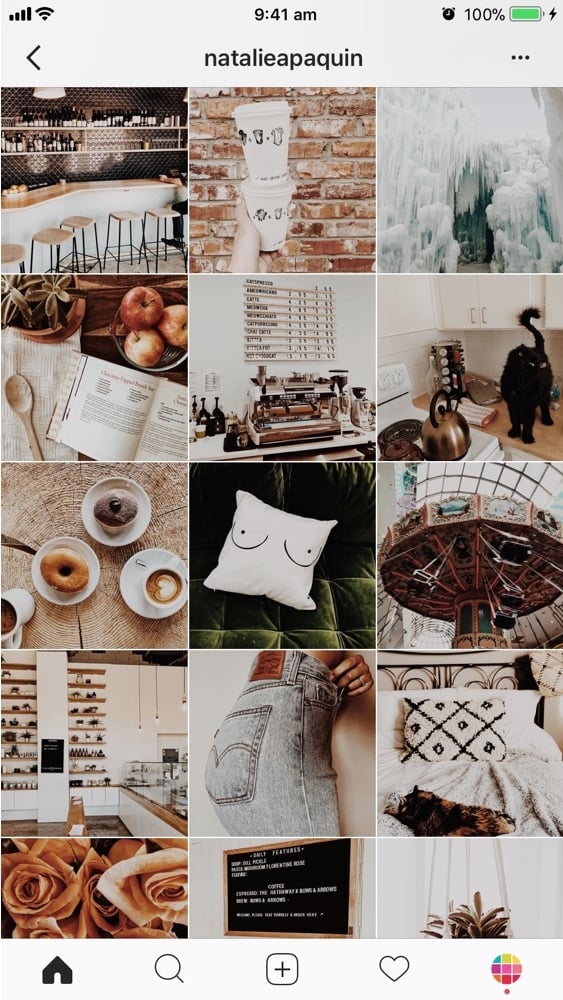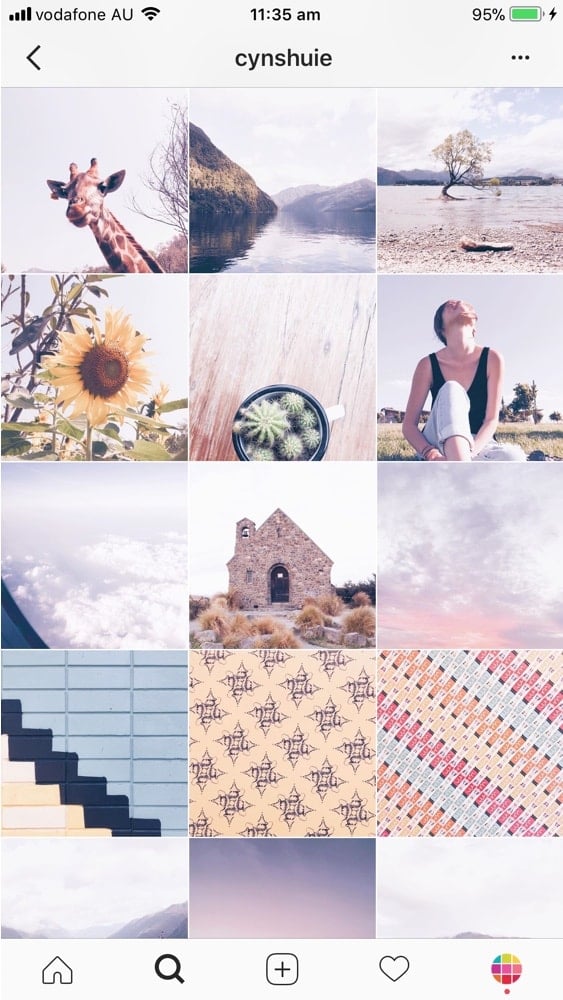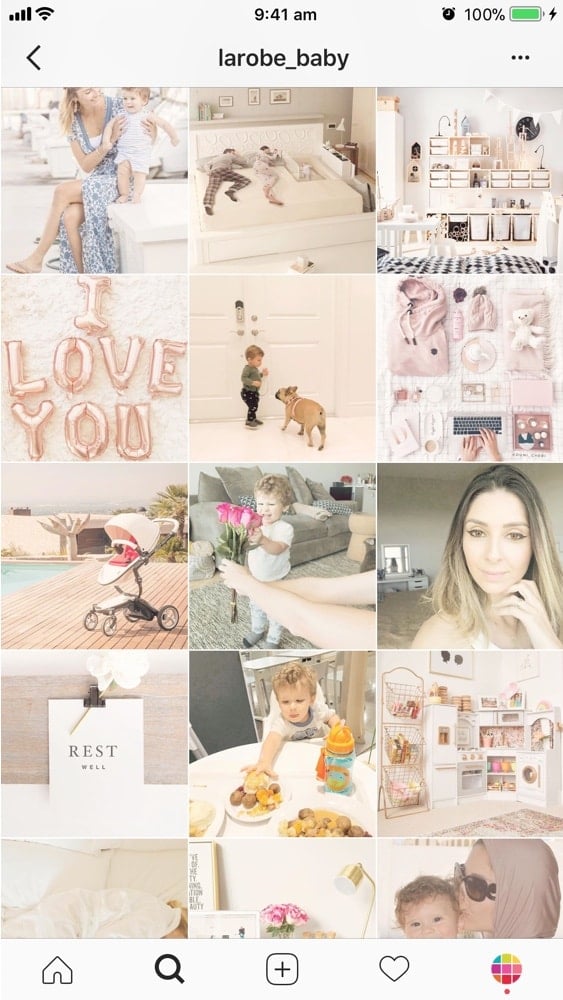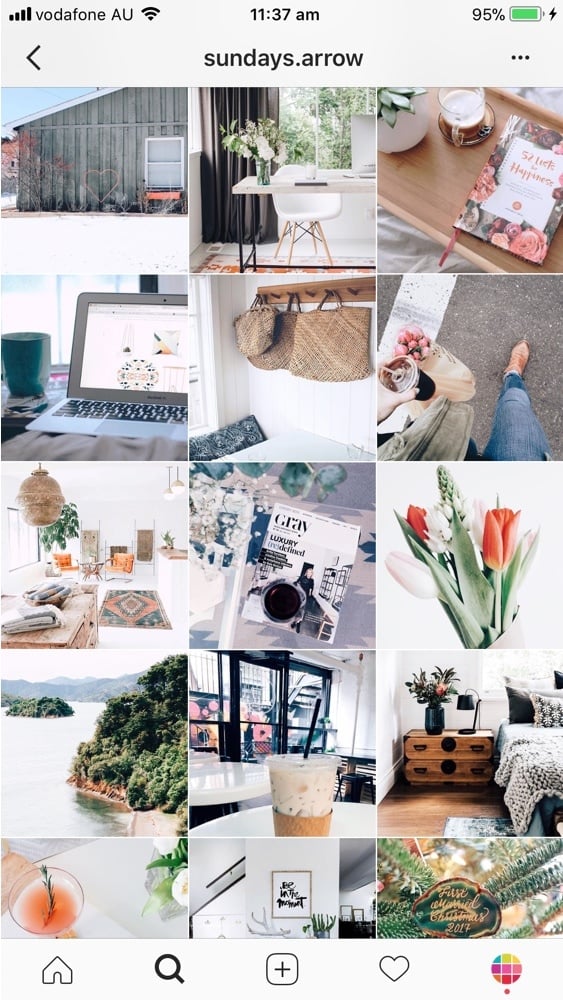 7. Choose what to post about
Another way to organize your Instagram feed is by knowing what you want to post about. I know it seems hard / impossible if you're taking photos of a lot of different things all the time.
But try to find 1 – 5 things we really love to share. Example: quotes, food flatlays, nature photos, outfit photos, your dog.
Post about these 1 – 5 things all the time. It will create consistency on your Instagram.
8. Find your "hero" photo
You can also find your "hero" photo. A "hero" photo is a photo you always share from time to time in your feed. For example: cute photos of your dog or very funny quotes. Your hero post should intrigue people and make them want to scroll down more and more. It will tie all your posts together. So choose something that stands out. Think about it as your Instagram signature.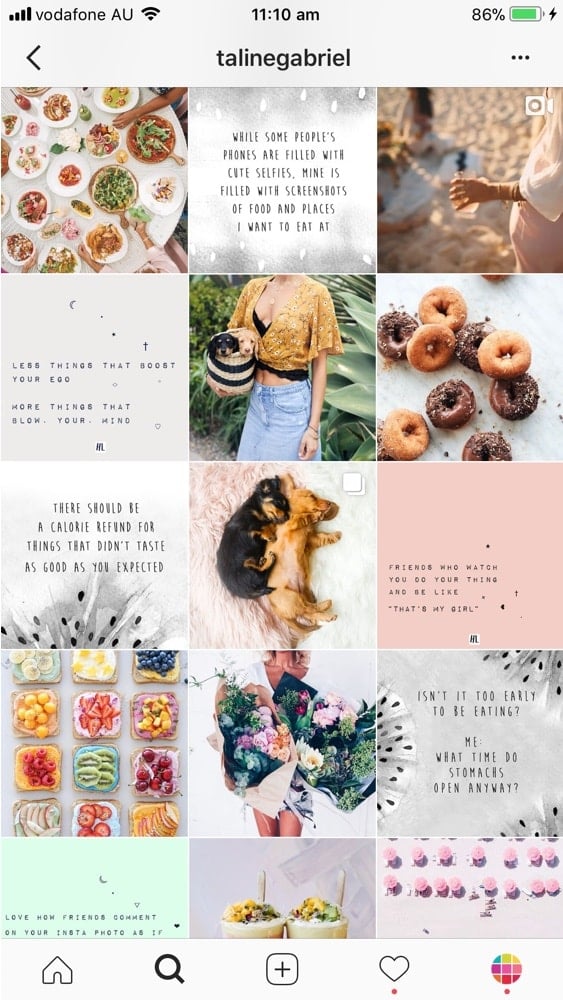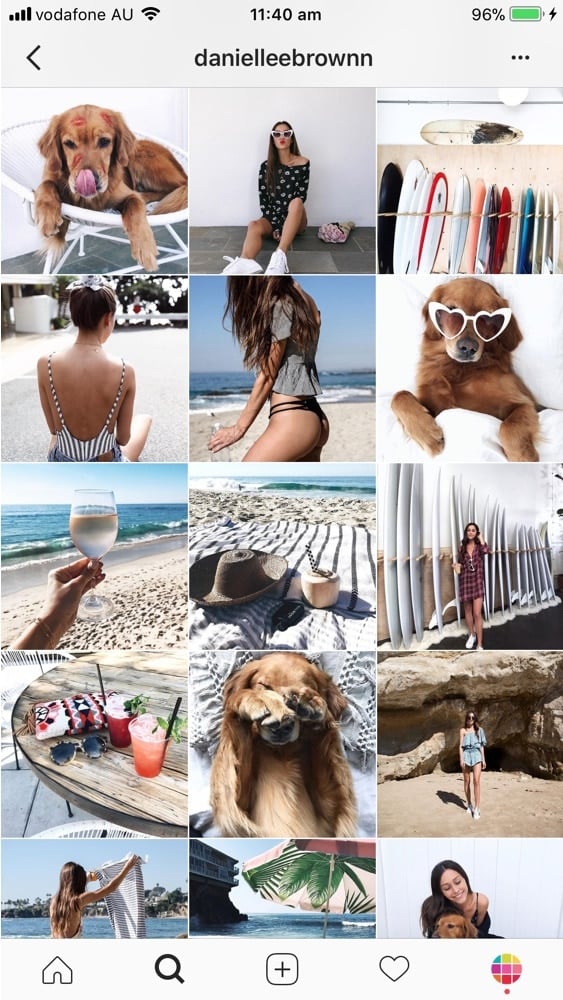 9. Prepare a bunch of content in advance
Take half a day or one day (or more if you want to) to prepare a bunch of photos / videos / quotes in advance. This trick will really help you organize your Instagram. You won't have to stress about "what to post next" – because you'll already have a lot of content ready to go.
Just upload everything in your Preview app. Post when it's time to post. #winning
10. Choose how many time a day (or week) you want to post
Do you want to post once a day? Once every 2 days? Once every 3 days? There's no wrong answer. Just pick a schedule and post consistently.
12. Organize your Instagram hashtags
And lastly: organize your hashtags. If you want to connect with people, become best friends with the Instagram algorithm and grow your account naturally… hashtags are a must.
You can save your favorite hashtags in Preview. Then just select which hashtag group you'd like to use and it will be automatically added to your caption.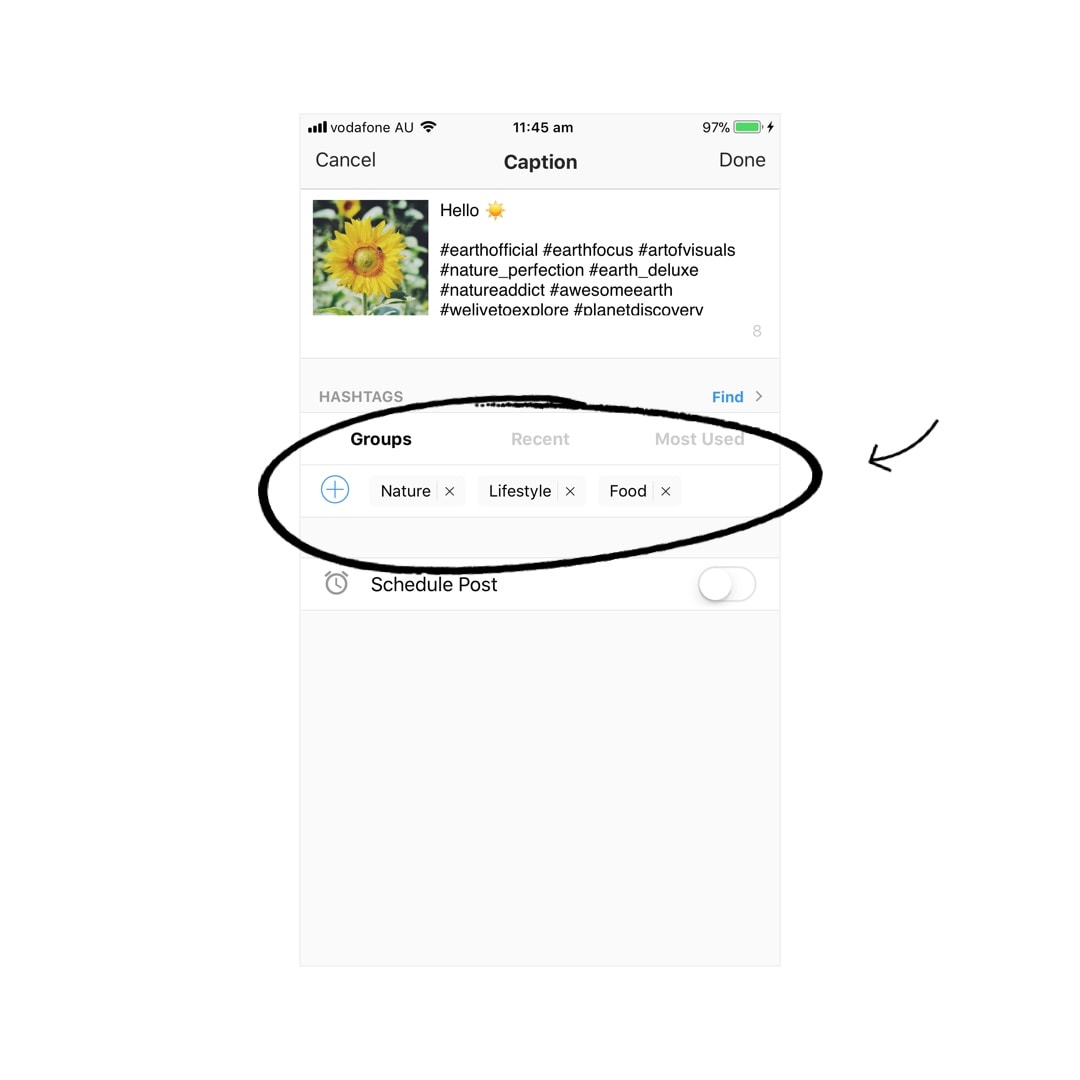 I hope you found this article useful. If you have any questions please leave them in the comments below.
Have fun organizing your Instagram!