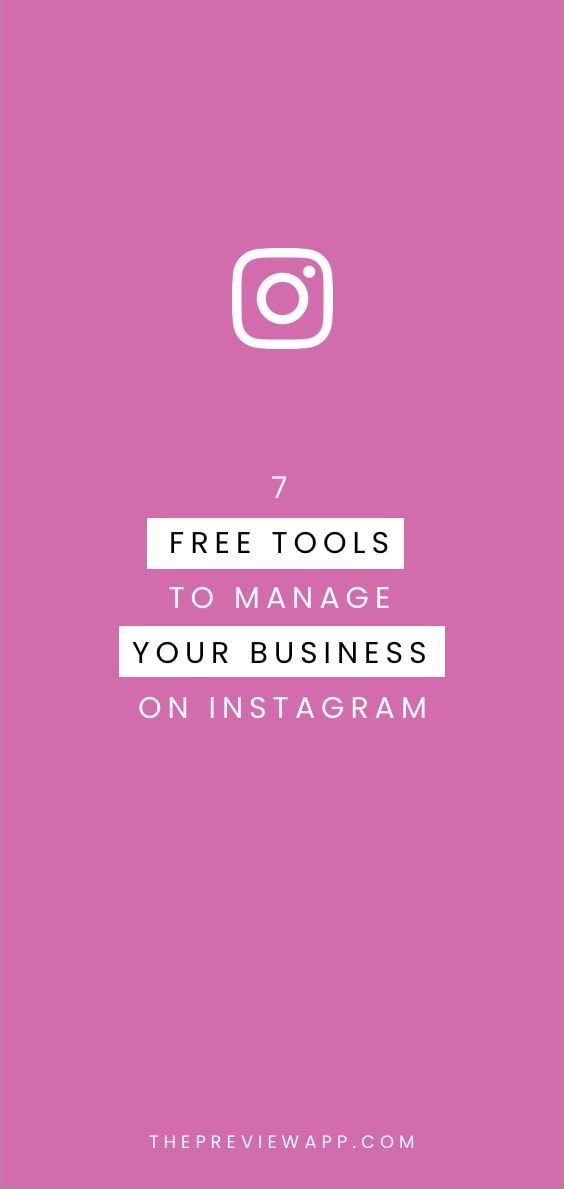 Instagram can be very time consuming and stressful. You have to edit photos, prepare your caption, search for hashtags, check your Analytics, schedule your posts…
Good news: There's an app that combines all of these Instagram tools into one.
This app is called Preview app. As you will see, it has lots of free Instagram tools.
Let me show you some of them:
Feed planner
Hashtag Finder
Hashtag Groups Planner
Presets
Editing Tools
Free Stock Photos
Free Instagram Analytics
These free Instagram tools should cover almost everything you need to manage your account. Hopefully you'll save some time too since they're all in one place.
Free Tool #1. Instagram feed planner
The most popular free Instagram tool at the moment is the Instagram feed planning tool.
You can use Preview app to plan as many posts as you want (unlimited posts, for free).
Then you can drag and drop your photos to design your feed.
This is great if you like to schedule how you want your feed to look like before you post anything on Instagram. You can schedule weeks or even months in advance if you want to!
You can schedule all your posts using Preview: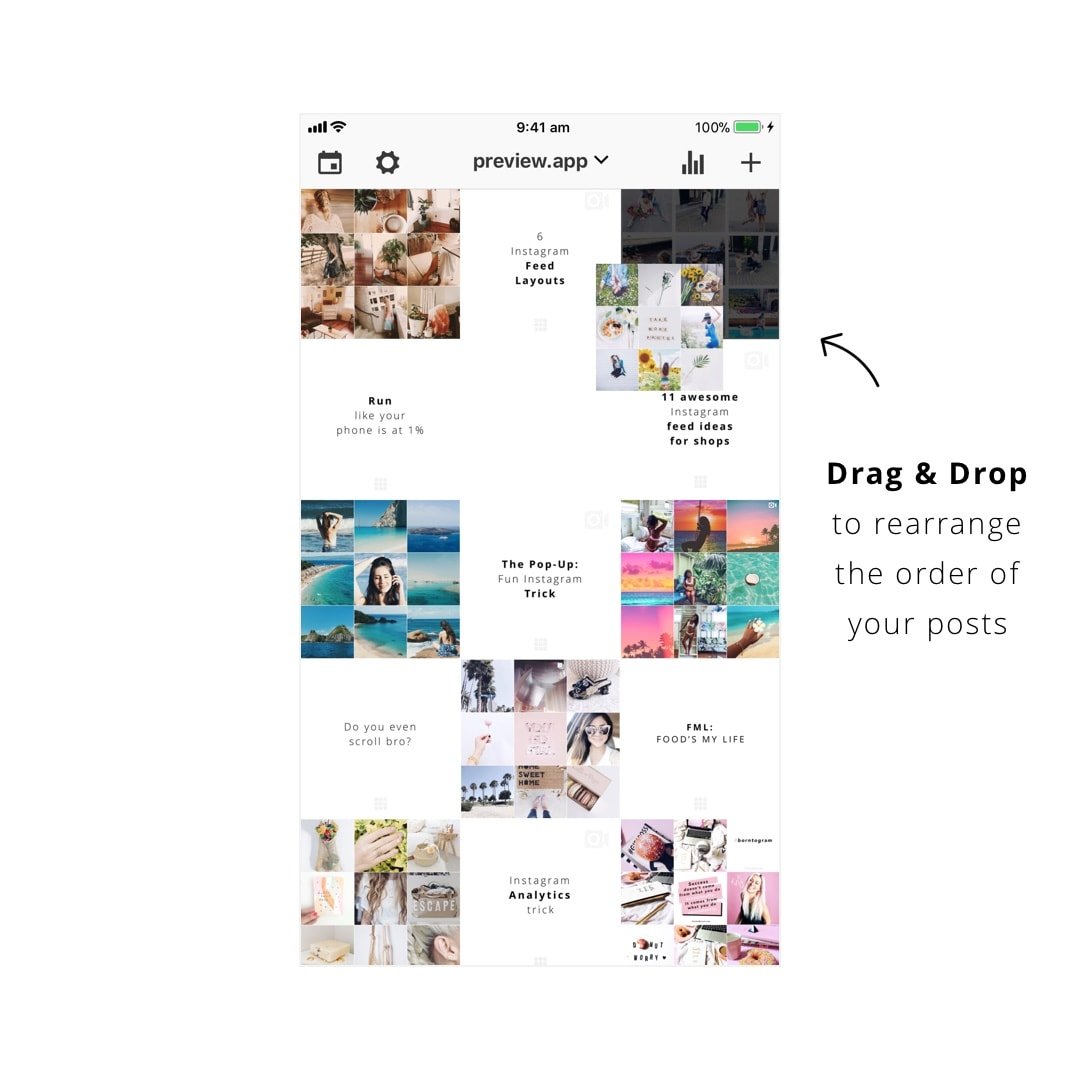 Free Tool #2. Hashtag Finder
The second free Instagram tool inside Preview is the Hashtag Finder.
The Hashtag Finder is an Instagram hashtag search tool.
You can search for hashtags based on topics, countries and even Instagram communities.
As you might already know, a hashtag = an Instagram community.
So finding the right hashtags is very important if you want to be part of a community.
Preview has selected some of the best Instagram hashtags based on different topics and communities.
They're all in the Hashtag Finder.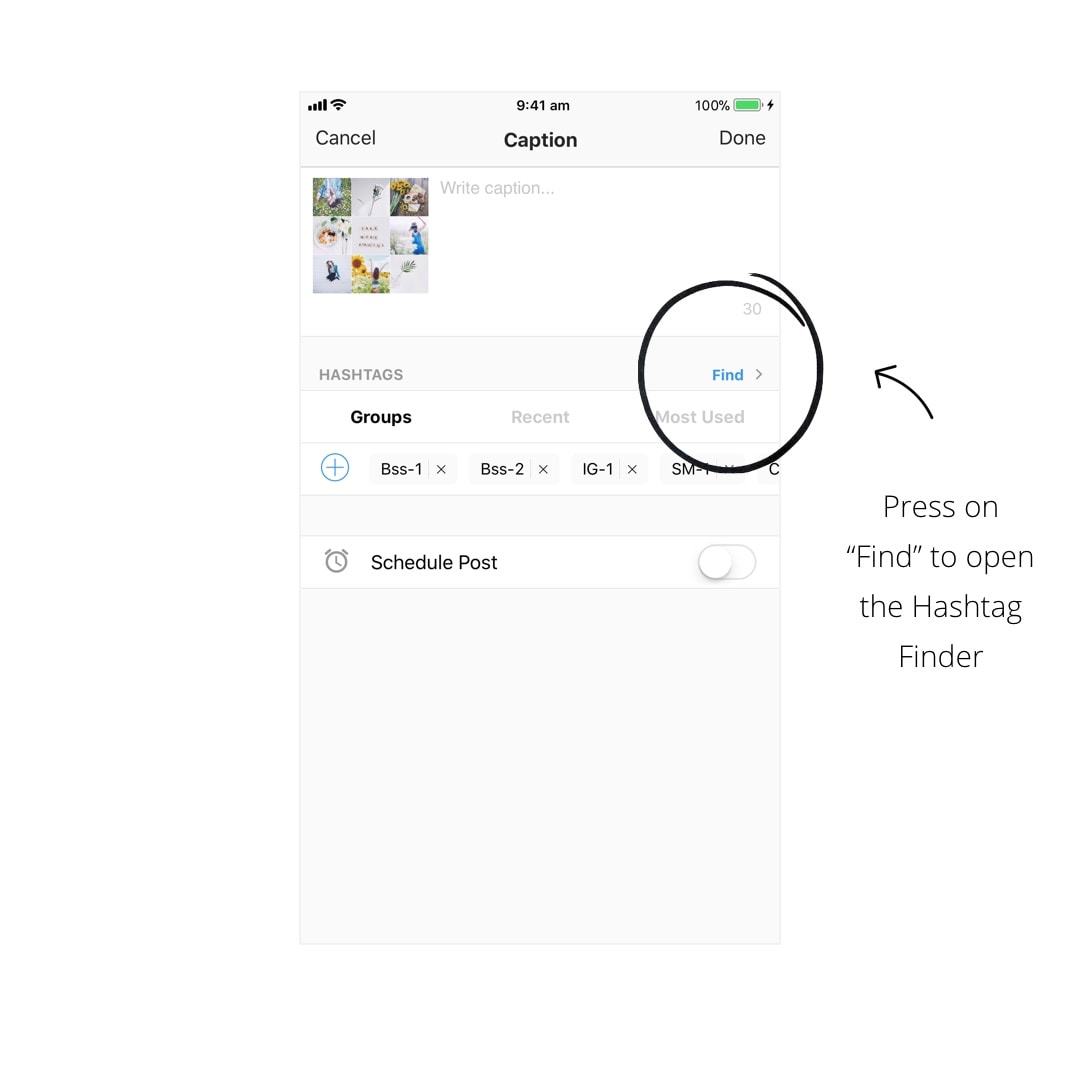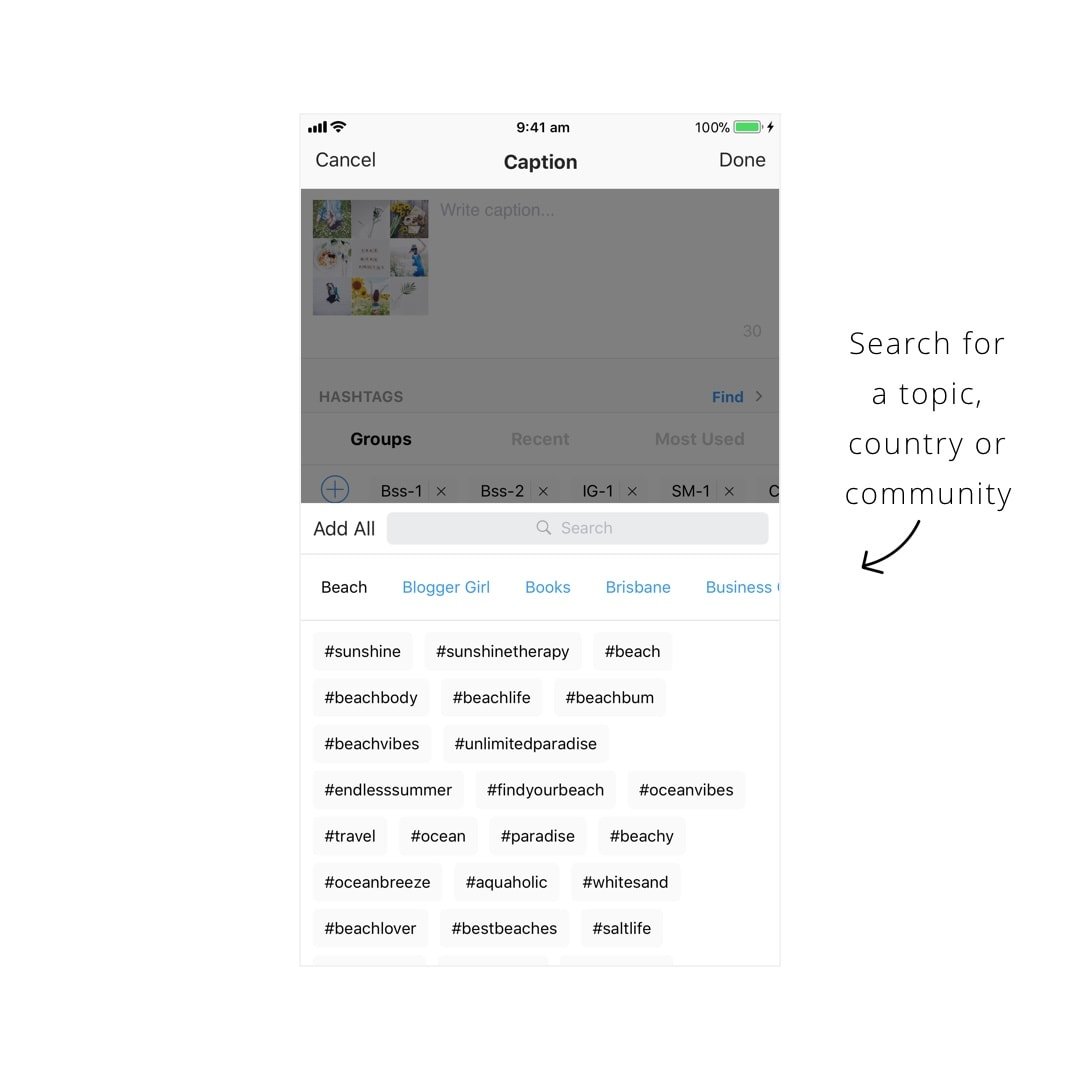 Free Tool #3. Hashtag Groups Planner
Let's continue talking about hashtags (because they're so important to grow your account organically).
One of my favorite free Instagram tools is the Hashtag Planner.
You know how we always tend to use the same hashtags when we post a photo on Instagram?
All these hashtags are what we call a "hashtag group".
You can save all your hashtag groups in Preview. This way you don't have to copy and paste them all the time from one app to another.
Cool trick: Subscribe to Preview Pro and the app will automatically tests your hashtags for you. You will know which hashtags give you the most likes, comments and engagement.
Save your hashtag groups in Preview. Just press on one button to add all the hashtags in your caption.
You can save (and test) as many hashtag groups as you want.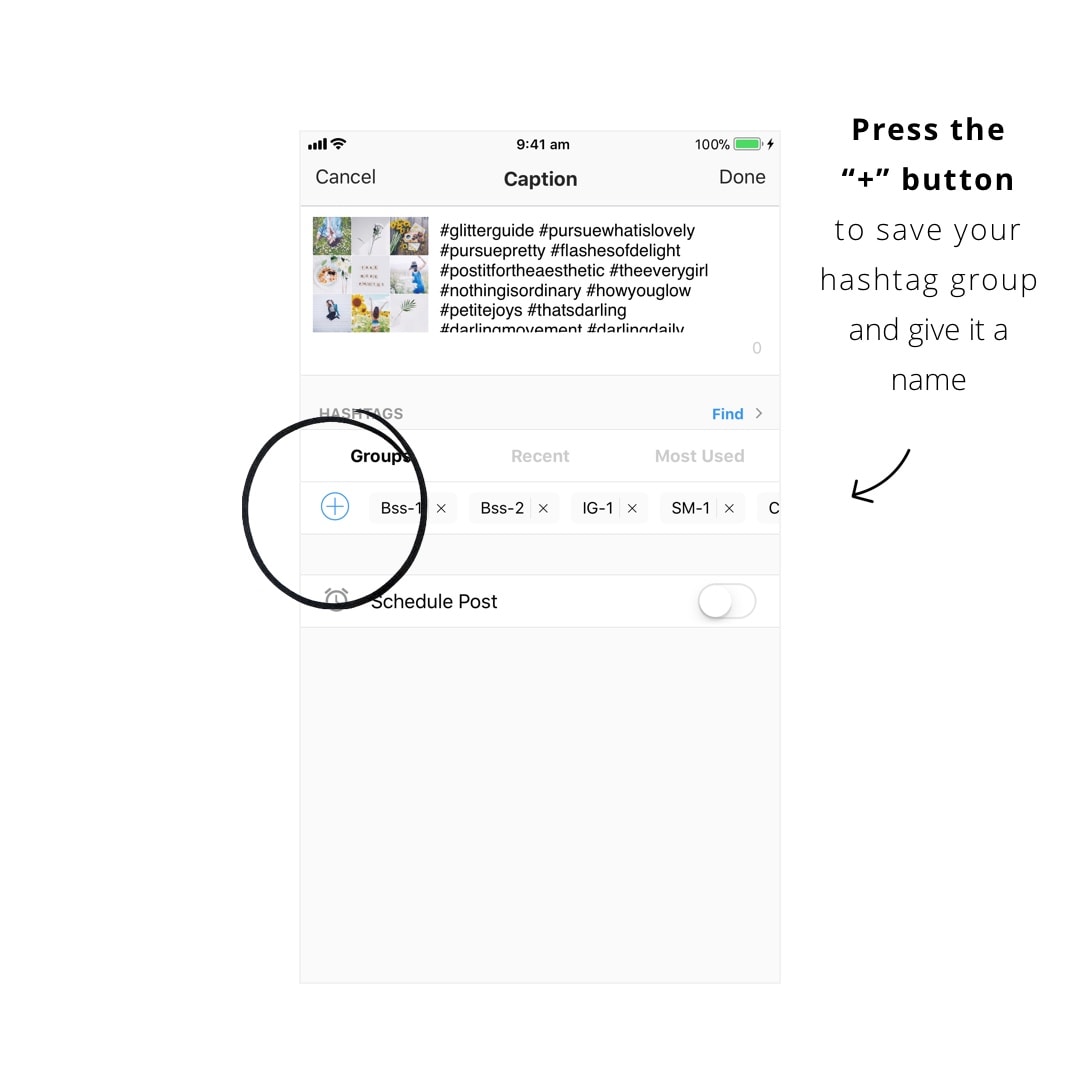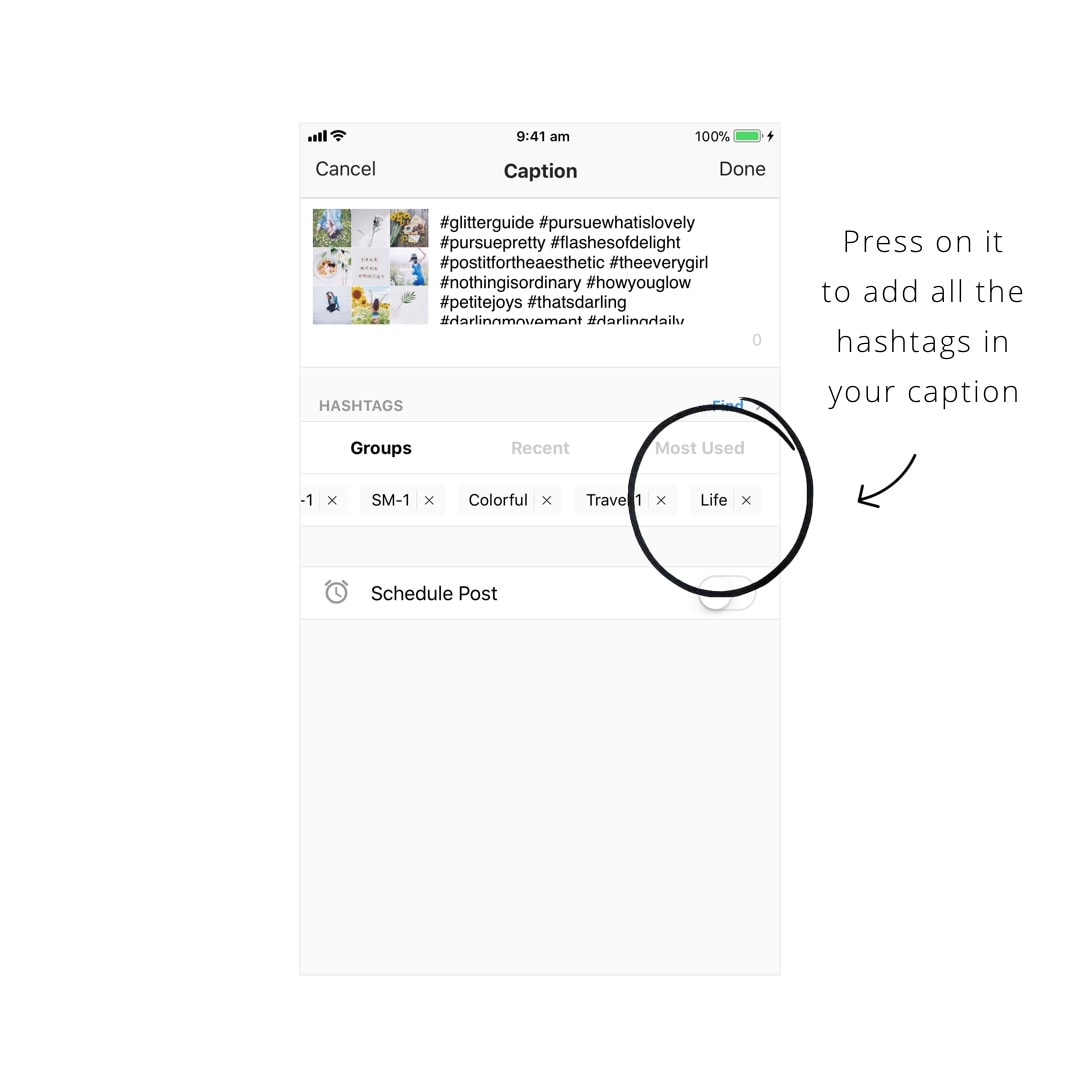 Let's talk about editing photos.
Other free Instagram tools in Preview are the presets. There are 16 free presets in Preview to create different Instagram themes: colorful, brown, grunge, natural, etc…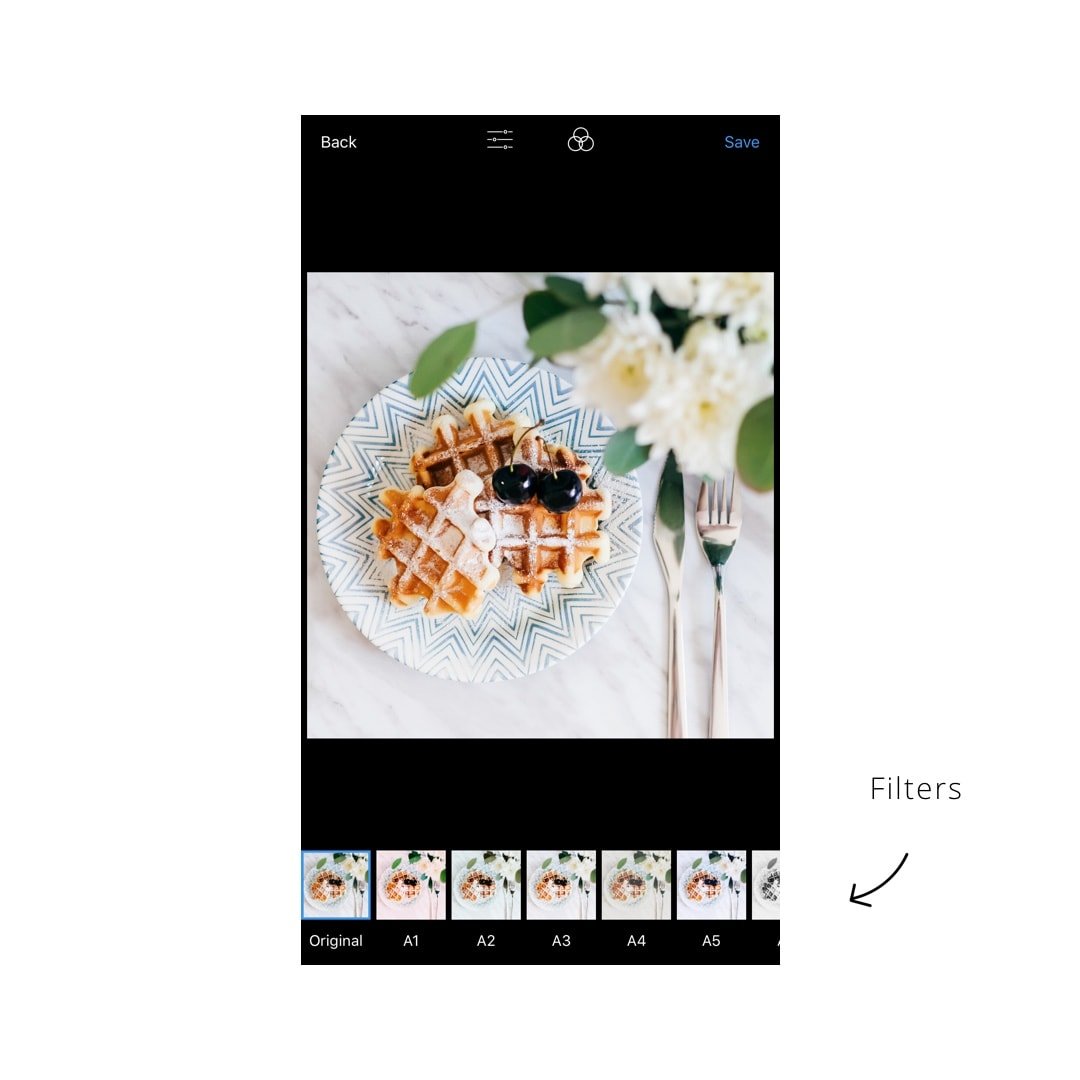 Free Tool #5. Editing Tools
The next free Instagram tools are the editing tools!
I'm not going to go into details. Preview has the usual editing tools like contrast, saturation, exposure etc…
It also has other cool tools like:
Borders
Whitening Tool
Sharpness
Color splash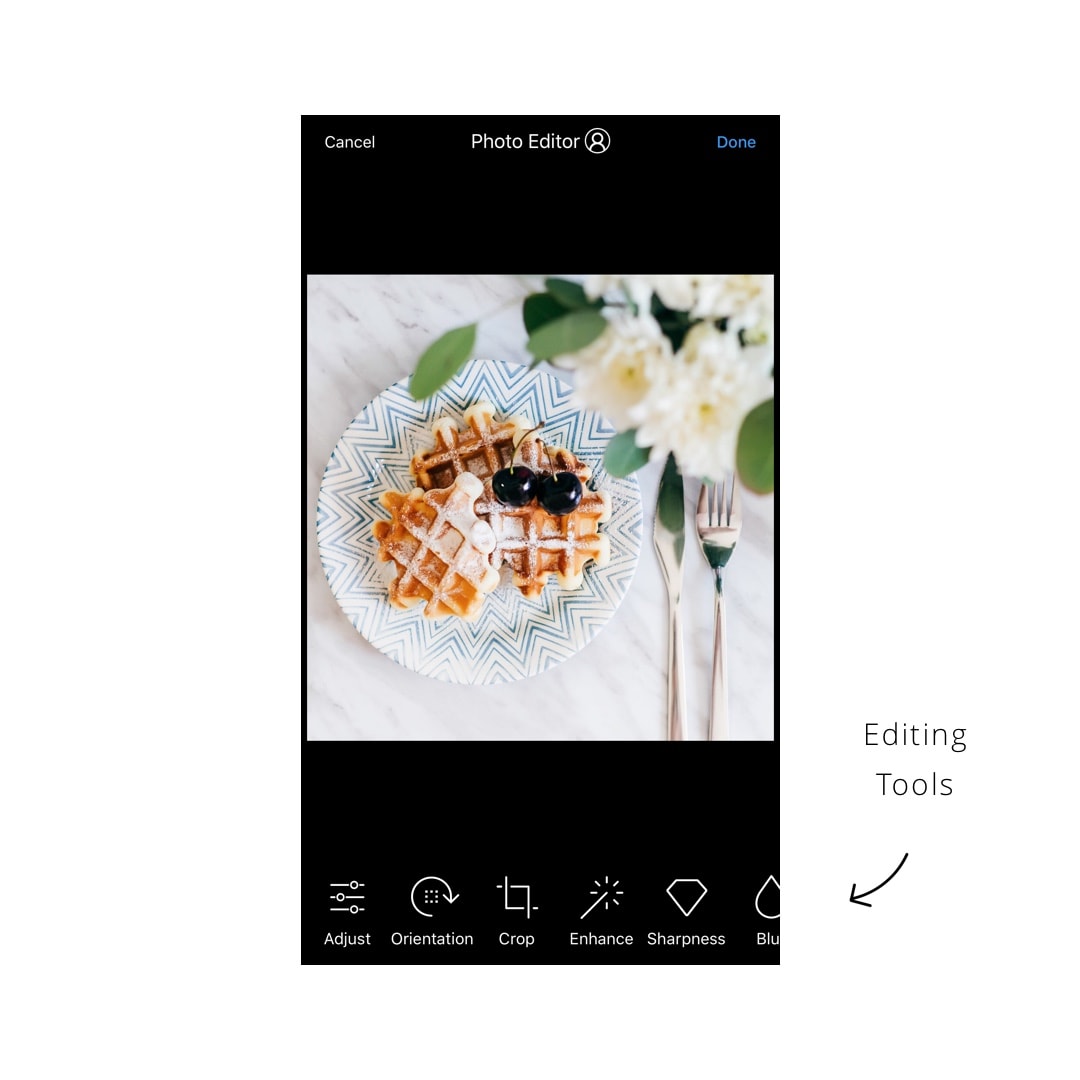 Free Tool #6. Free Stock Photos
If you're feeling stuck and you have no idea what to post, you can use the Explore feature of Preview. You can search a database of professional stock photos. Preview teamed up with the Unsplash community to give you beautiful photos.
In Preview:
Press the "+" button
Select "Explore"
Search for photos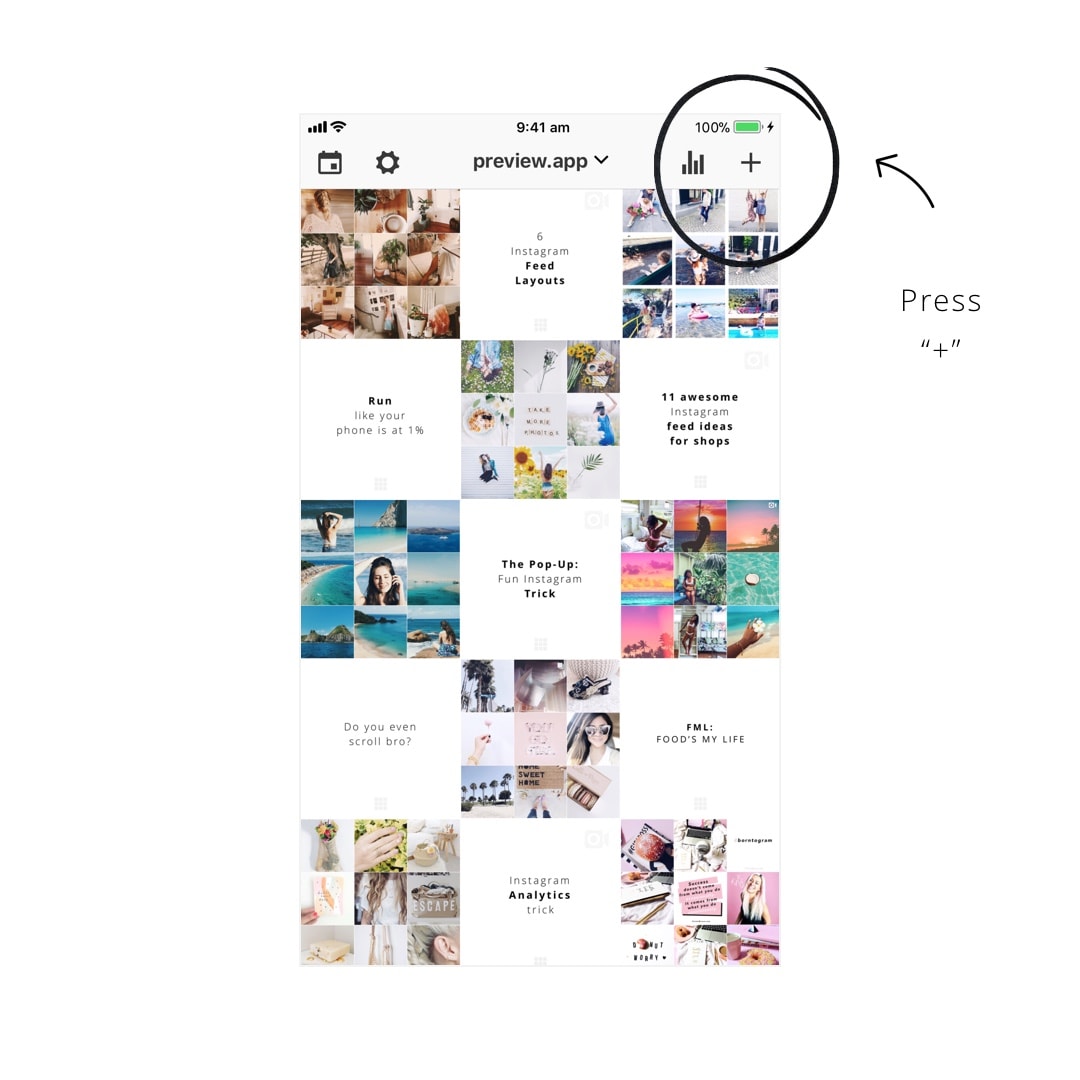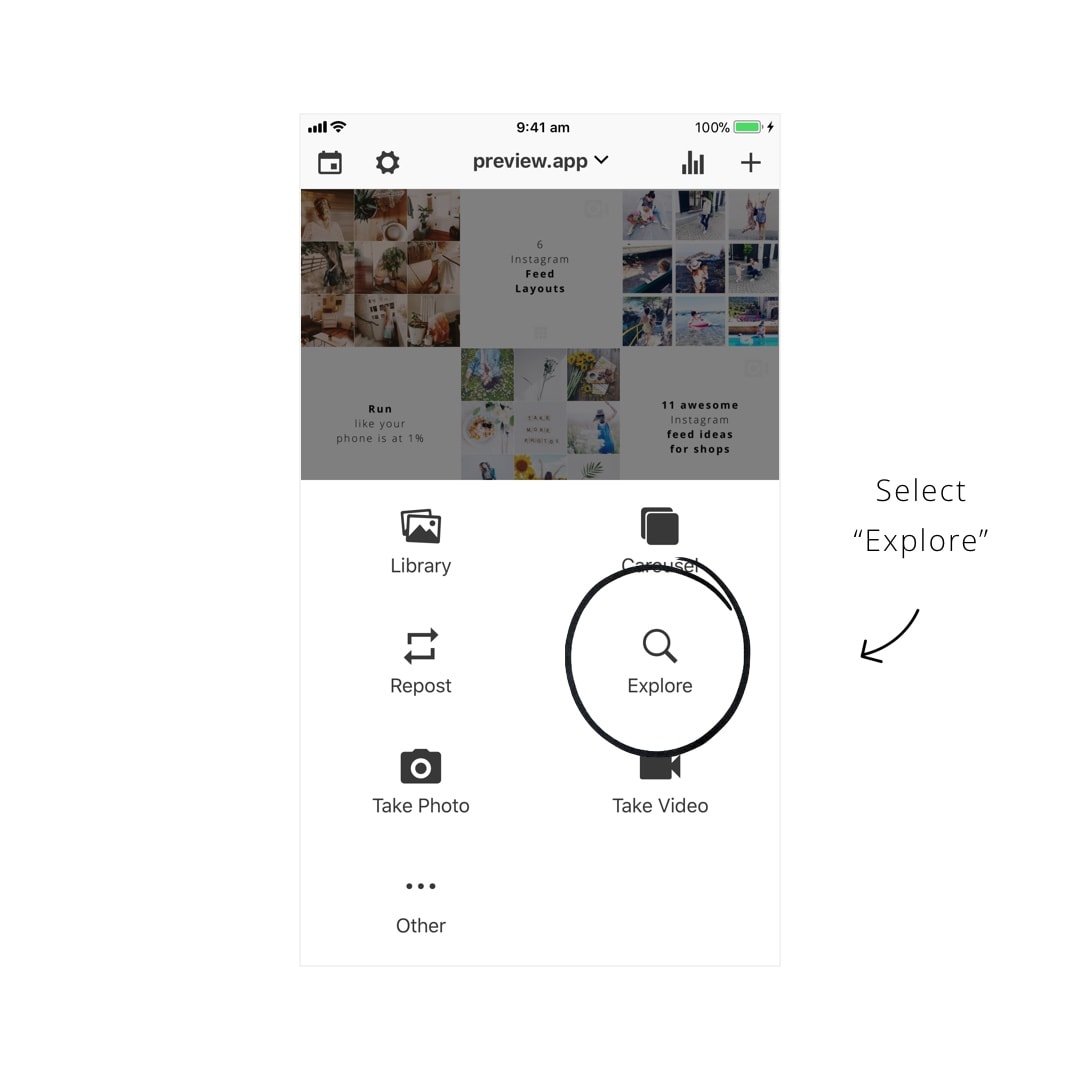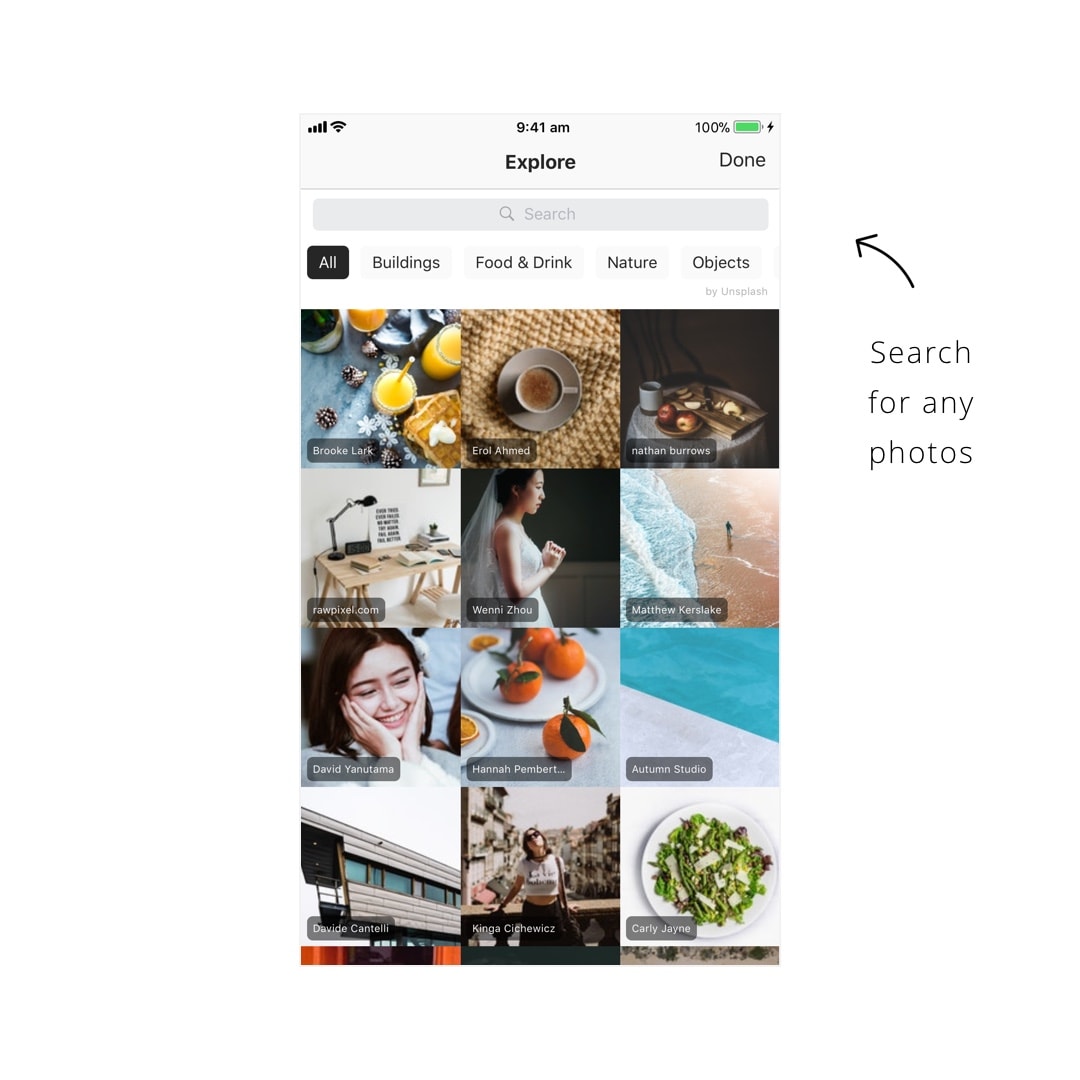 Free Tool #7. Free Instagram Analytics
The last free Instagram tools are the Analytics (also known as Instagram insights or statistics).
Preview has a full set of Analytics tools. A lot of it is free. You can see:
Your analytics for the past week for your photos, videos and carousels
Your top posts for the day, week and month
Your best posts ranked by which ones got the most likes, comments and engagement
Your engagement rate growth
Then you can subscribe to unlock the full Analytics: hashtag analytics, hashtag group analytics, best time to interact, best day to post, etc… You can know everything about your Instagram performance. The Hashtags Analytics show you which hashtag get you the most likes, comments and engagement.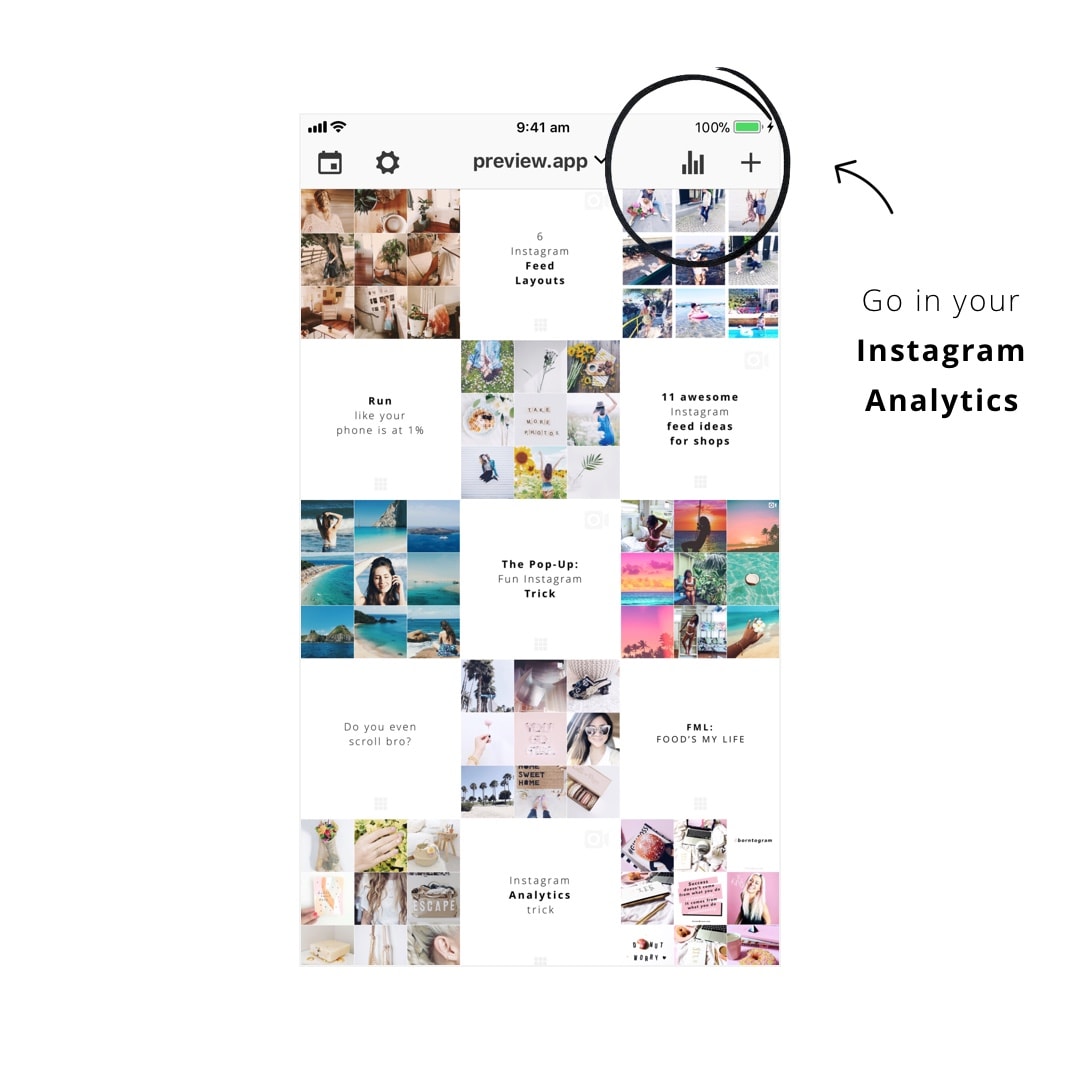 I really hope you found this list useful. If you have any questions just leave me a comment below.