Need Instagram hashtags for books or your bookstagram account?
Here are the recommended hashtag groups for you:
Books (including book shelf, book stack, book club and audio book hashtags)
Book Blogger and Content Creator
Flatlay
2021 Book Reads
Quarantine Reads
Quotes hashtags
Poems
Writer 
Stationery and Studygram (if you share this content too)
Self-Care
Home
Community hashtags (like "moms")
Other hashtags (like genre, author, book title)
You can mix hashtags from different groups to create your own unique set of hashtags.
Keep scrolling to see.
All the hashtags are in Preview App.
And they work:


The hashtags are organized into hashtag groups. Ready to be copy and pasted to your post.
The core hashtag groups in Preview that are recommend are:
Book
Audio book
Book Club
Book Shelf (for your #shelfies)
Book Stack
Book Genres (like Romance, Fantasy, Fiction, Children Books)
Library
These hashtag groups have the core Instagram hashtags that book lovers and bookstagrammers use.
These groups have a mix of community bookstagram hashtags and hashtags to get you featured on other people's pages.
You might have noticed some Instagram accounts specialize in reposting other people's book content. They have created their own hashtags that people can use to be featured.
You will find these hashtags in Preview.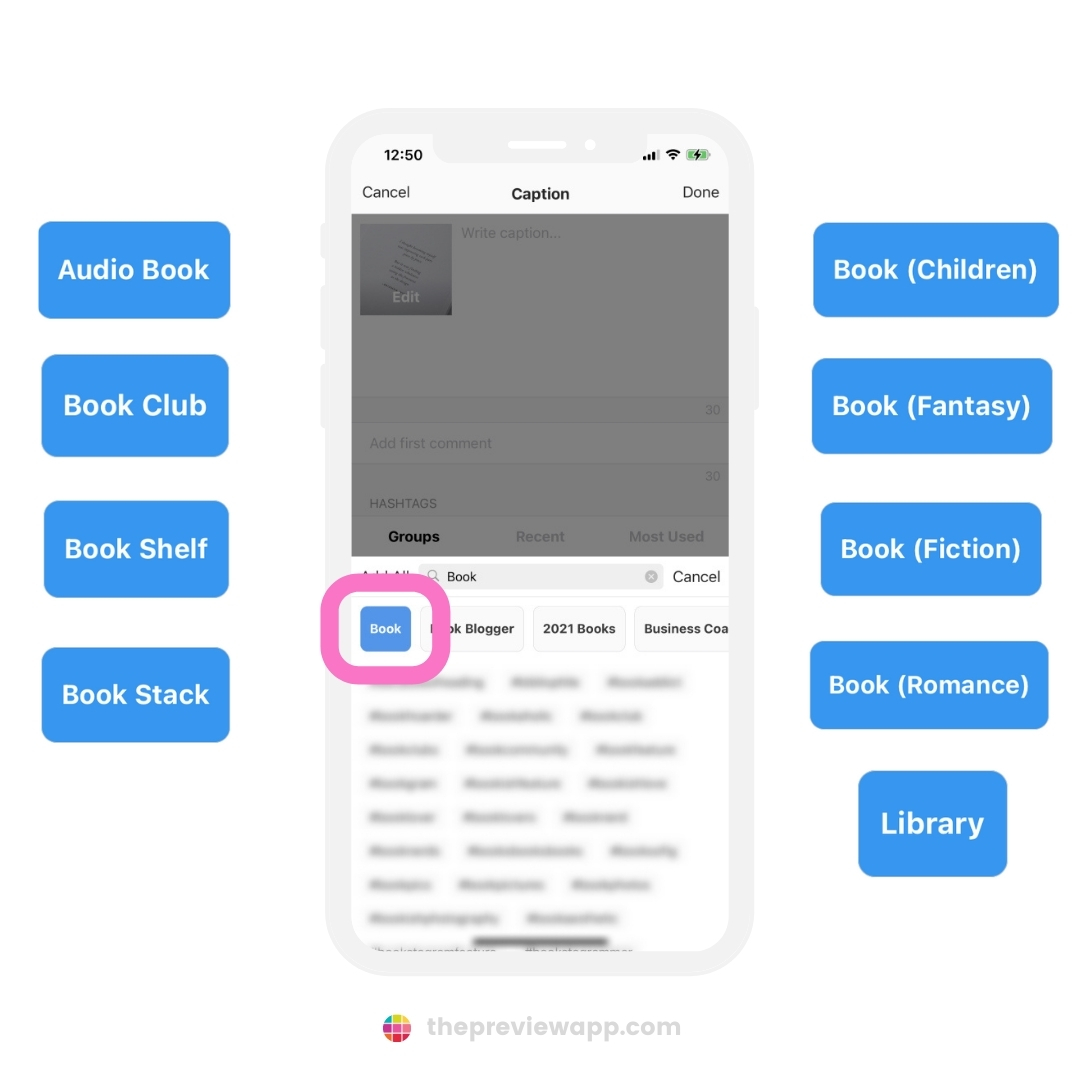 Book Blogger Instagram hashtags
Are you a book blogger or book reviewer? 
Use the "Book Blogger" and "Content Creator" hashtag groups.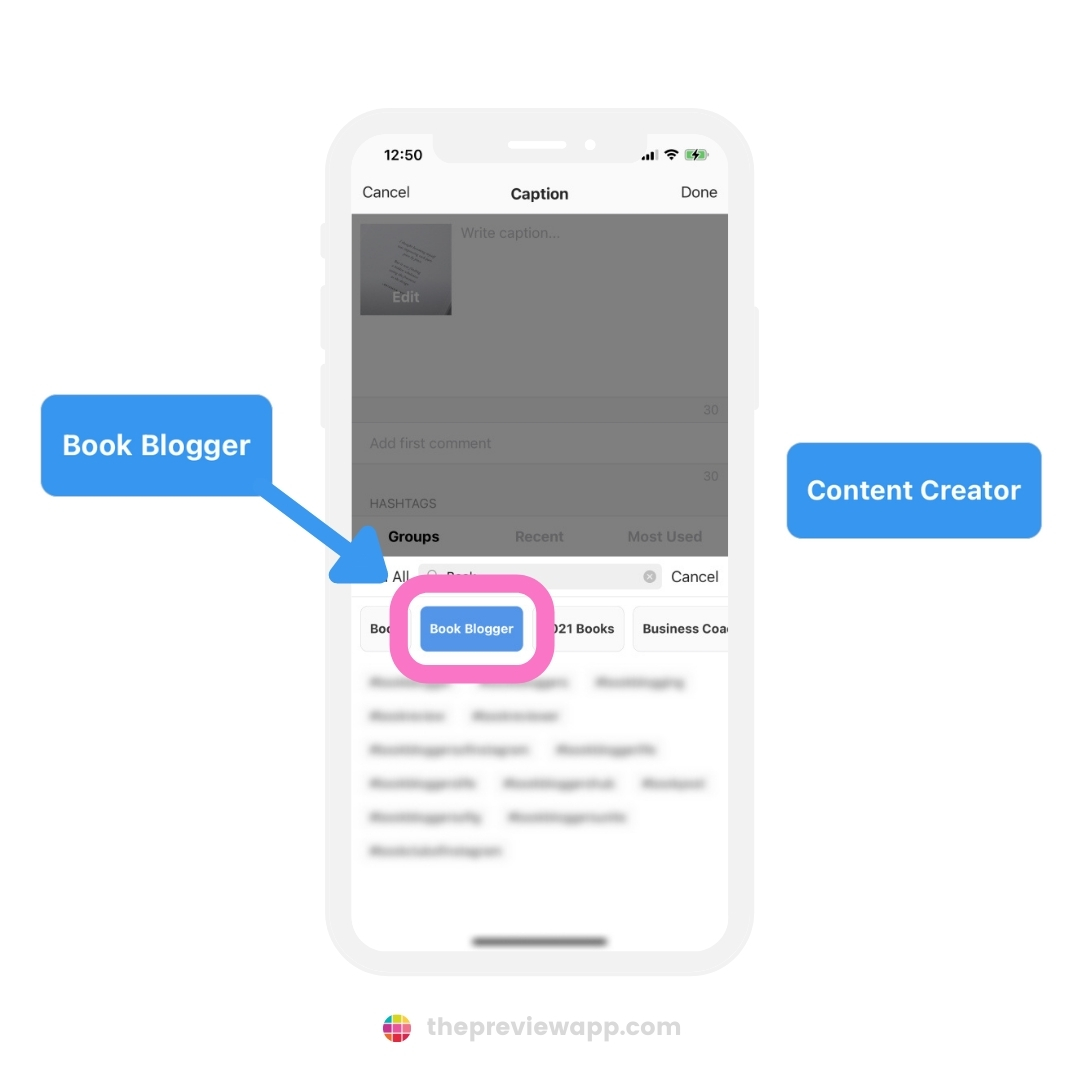 Do you take beautiful flatlay photos with your books?
Use the "Flatlay" hashtag group.
This hashtag group also has hashtags to help you get featured on accounts that repost flatlay content.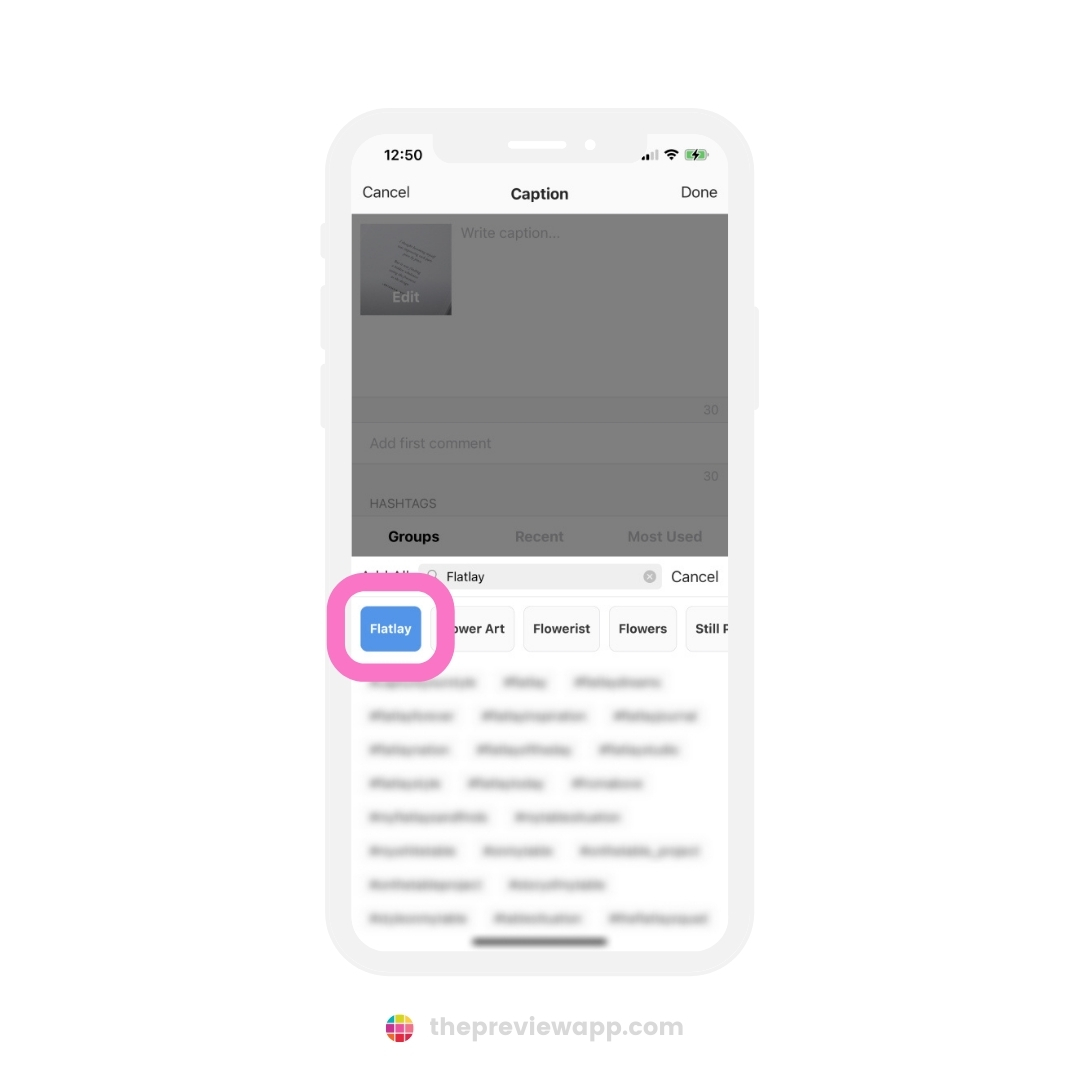 Use the "2021 Books" hashtag group, so that people looking for the best books of 2021 can find your post.
Note: Each year there will be new hashtags. So if you are reading this in 2022 (or any other year), you will still find relevant hashtags in this group.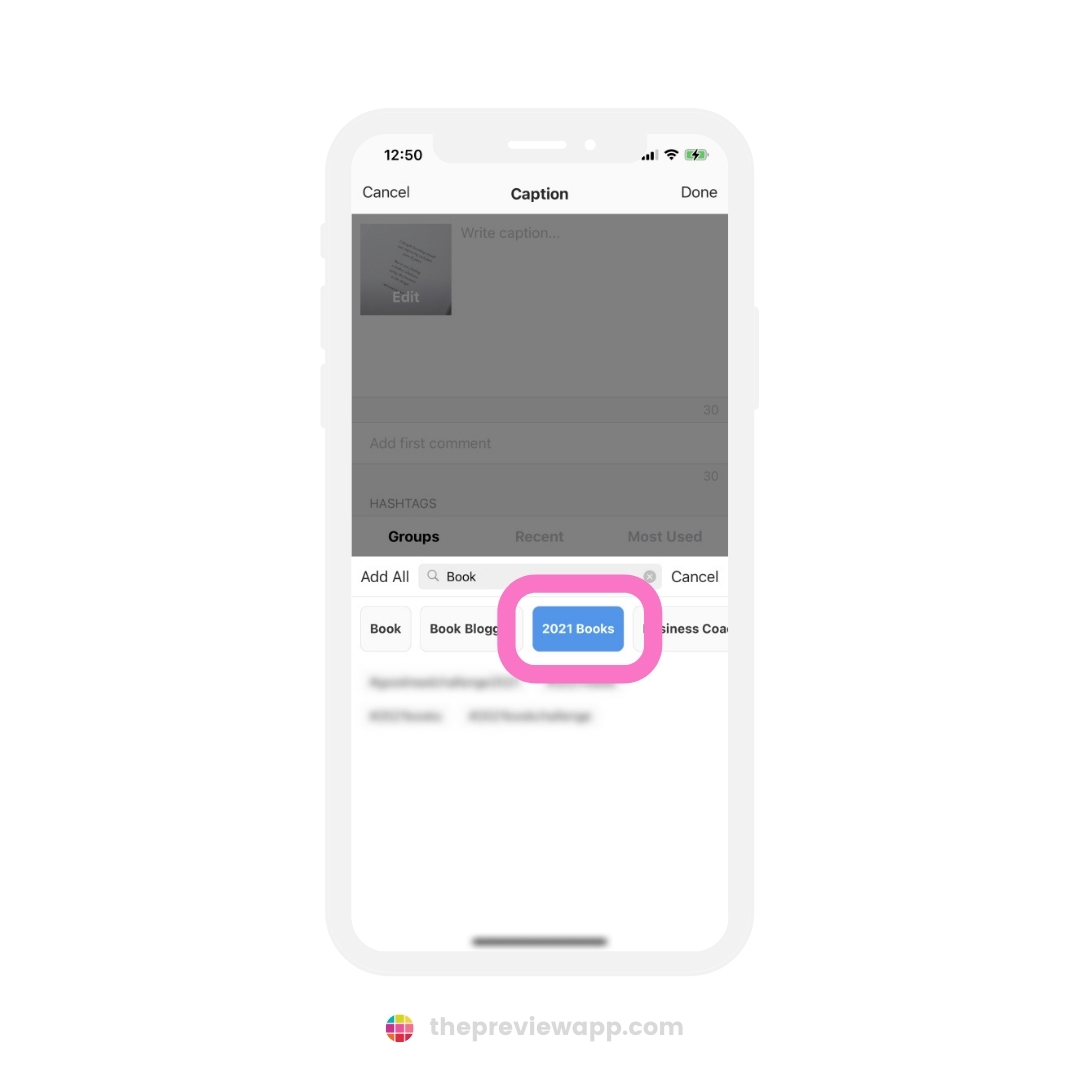 Quarantine Reads hashtags
People have also created new hashtags because of lockdowns. These hashtags gather a community of readers who share their favorite reads during quarantine.
Check the "Quarantine Reads" hashtags.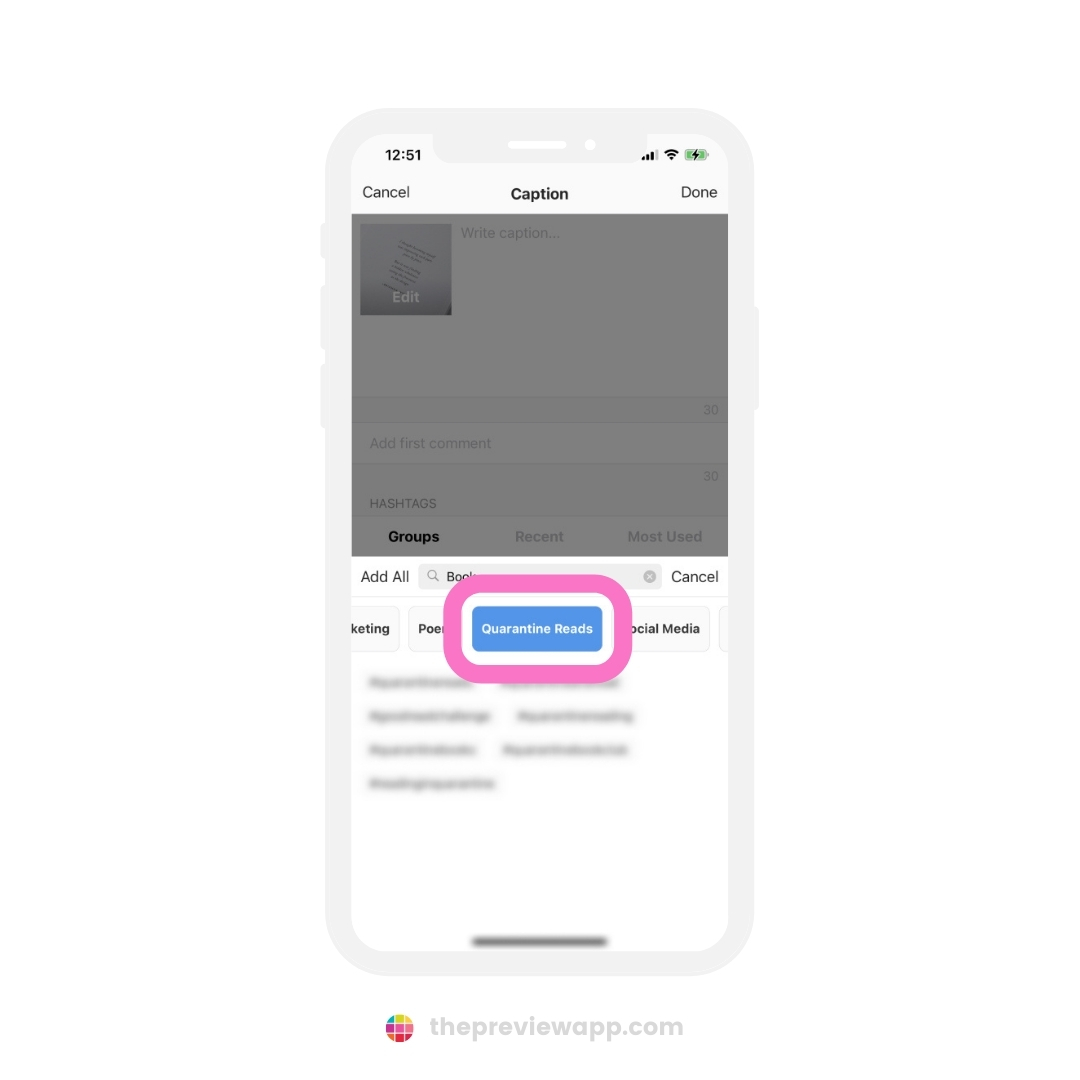 Do you share book quotes?
I recommend these hashtag groups:
Quotes
Motivational Quotes (if it is a motivational section of the book)
Positivity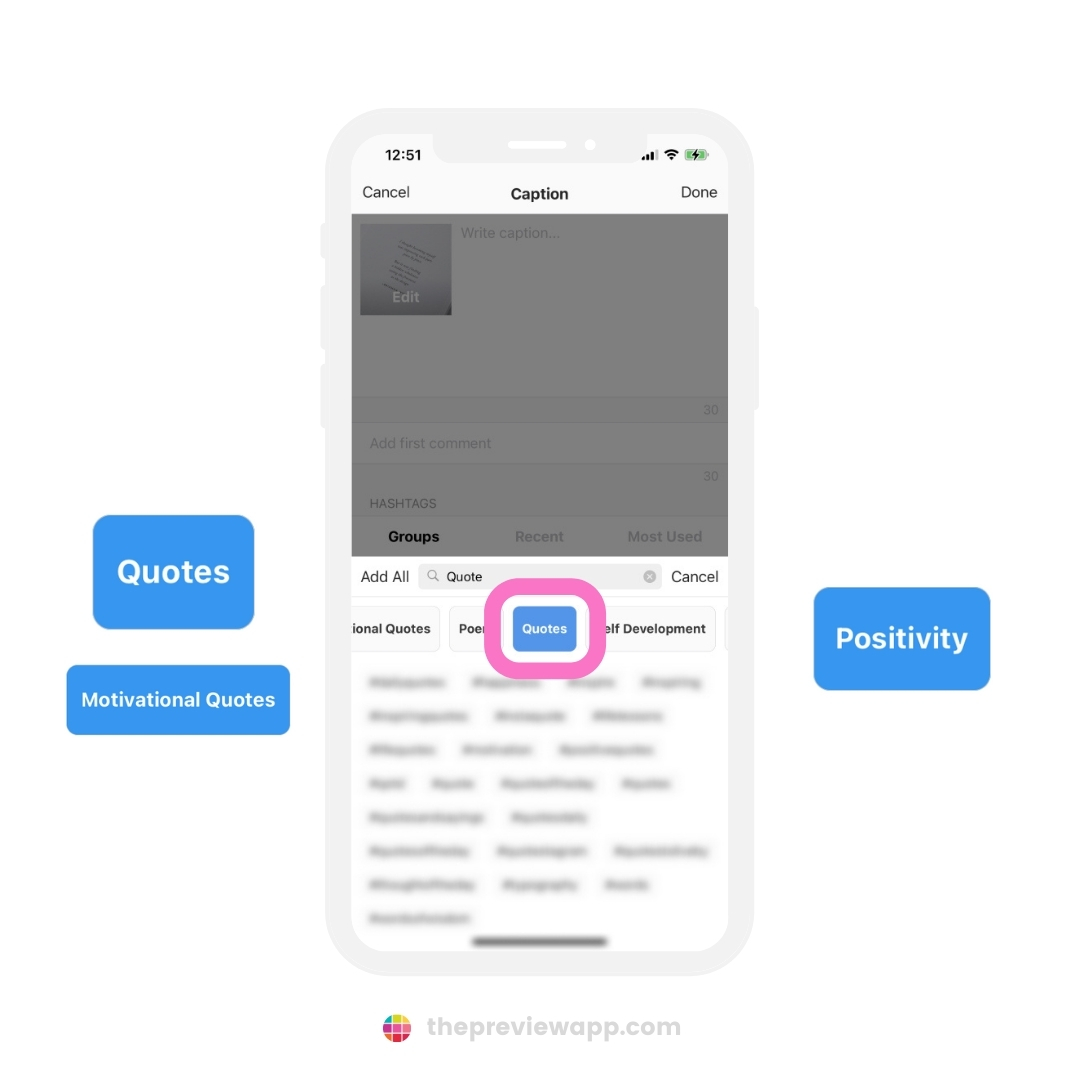 Do you share poems? Use the "Poem" hashtags.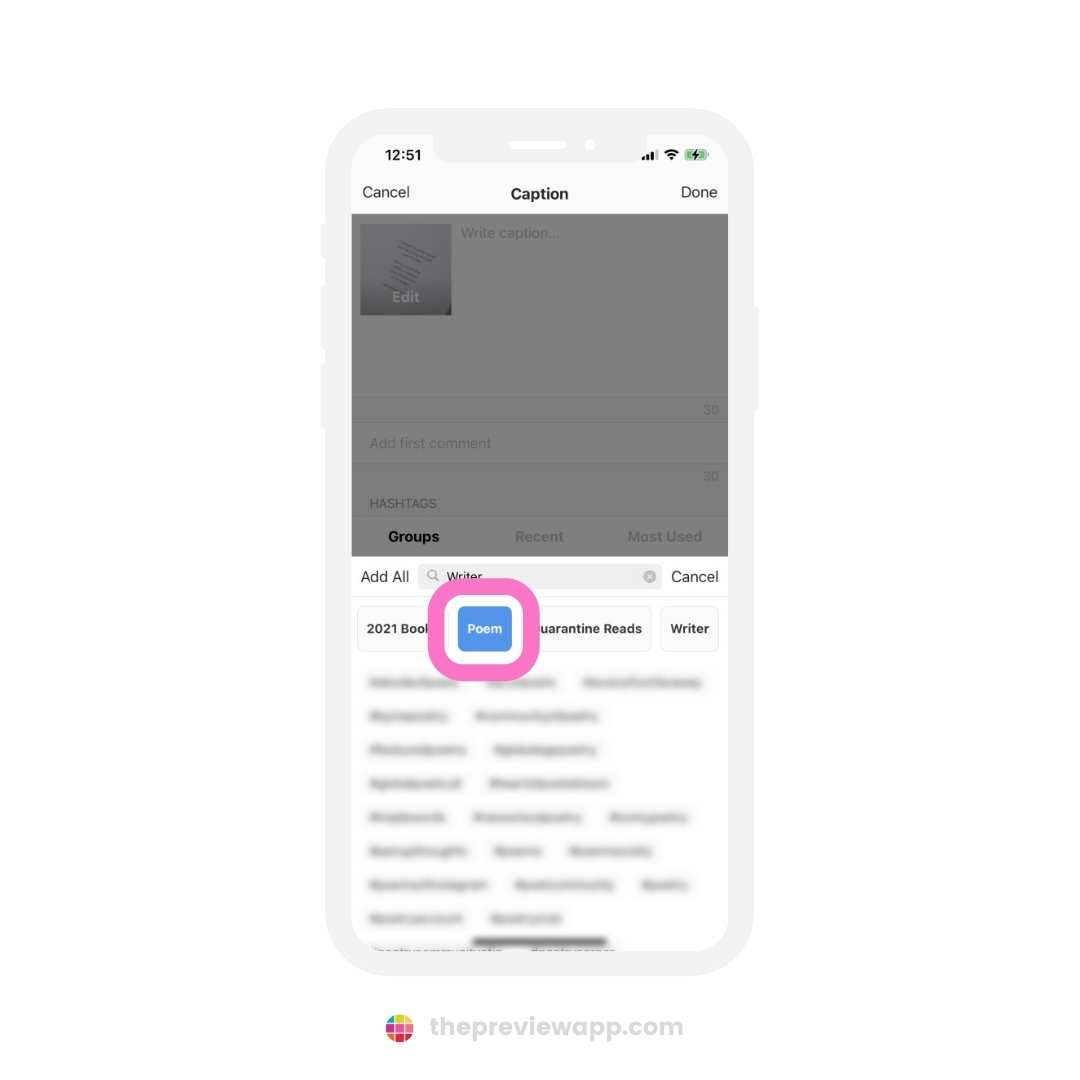 Bookstagrammers also use "Writer" hashtags. Whether they are writers themselves, or if they are sharing books from their favorite writers.
Use the "Writer" hashtag group to diversify your hashtag strategy.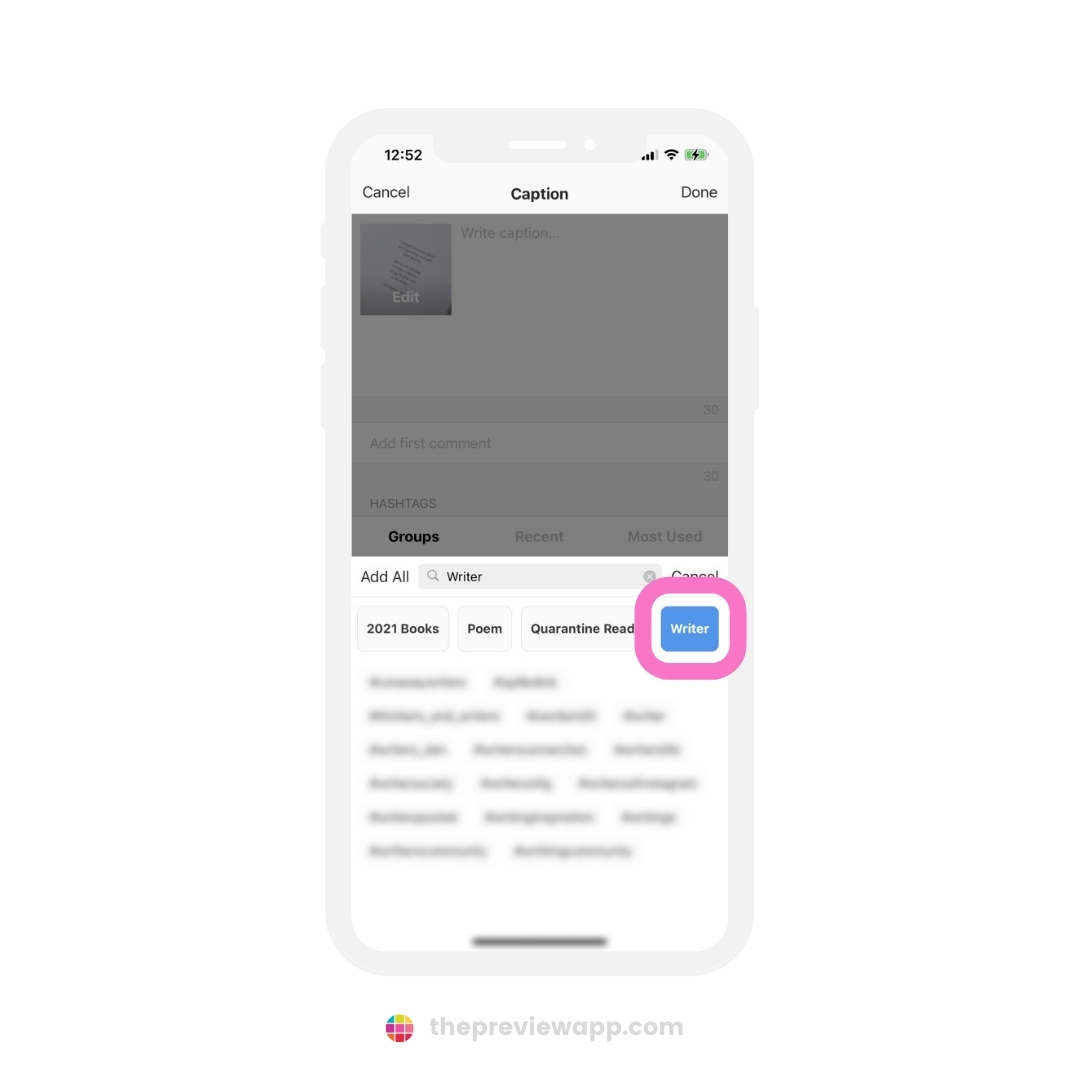 Stationery and Studygram hashtags
Use the "Stationery" and "Studygram" hashtag groups if you are sharing posts of your books alongside stationery, or if you are sharing "studygram" content as well.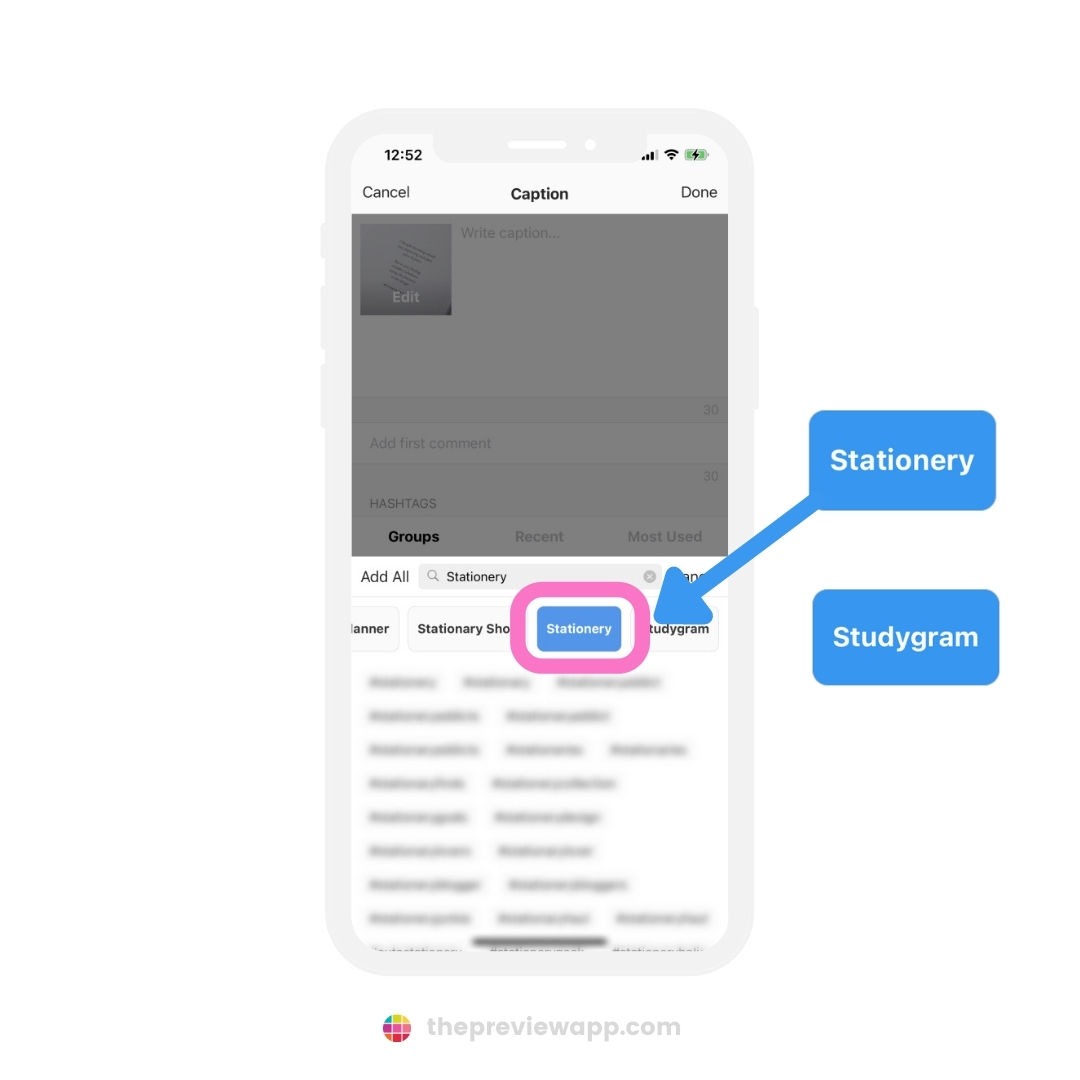 Books are part of self-care too. They allow us to expand our horizons, enter a new world, and relax.
Use the "Self-Care" related hashtags in Preview to connect with this community on Instagram.
Here are hashtag groups in Preview I recommend:
Self-Care
Self-Love
Self-Growth (especially if the book is teaching you something)
Self-Development (same as above, and for self-development books too)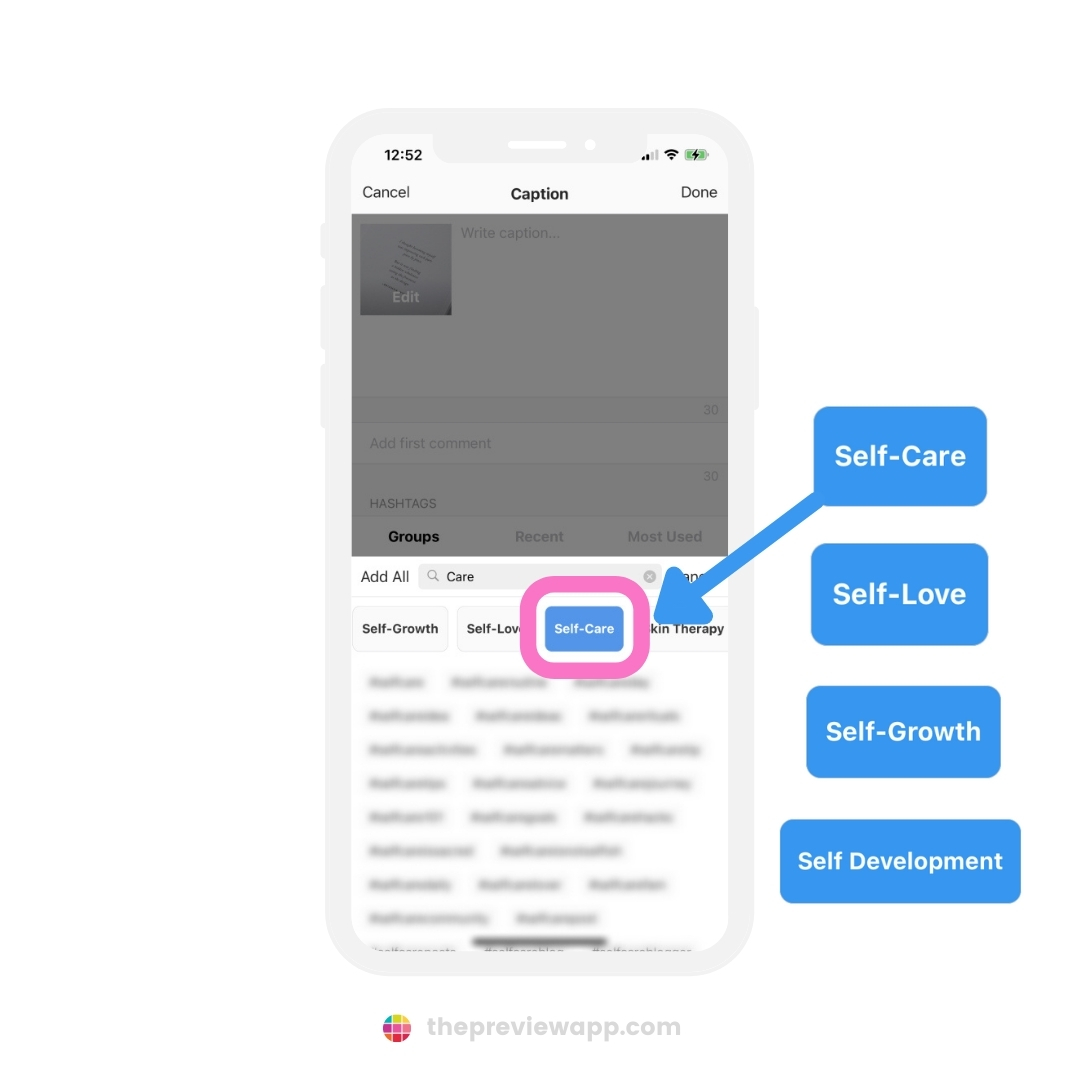 Do you also share photos or videos of your books in your home? With your home decor?
Type "Home" in Preview to use all the beautiful hashtags that home-lovers use.
Home lovers might be your ideal followers, interested in books too.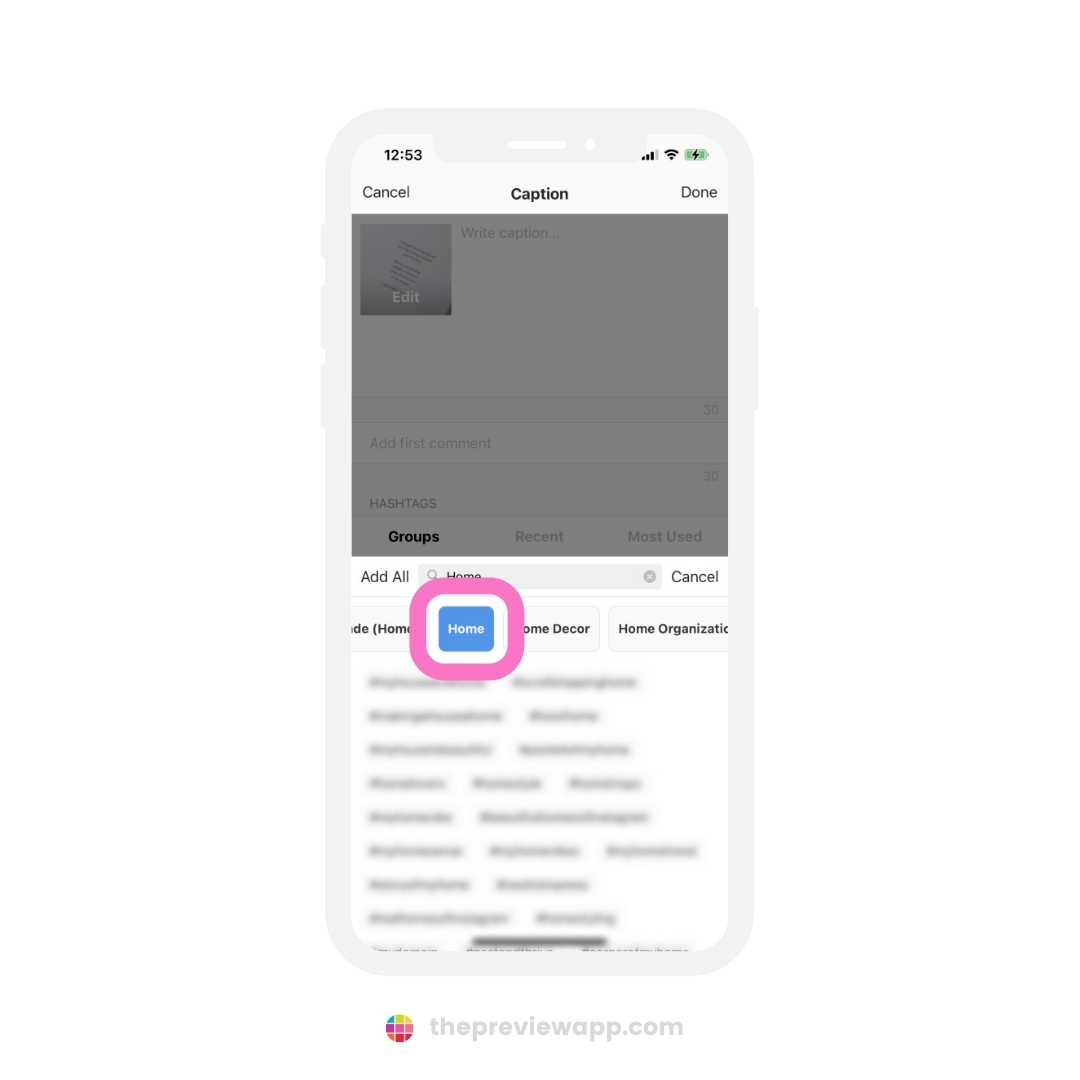 Community hashtags for book lovers
Hashtags = communities.
For example, if you are a mom, you can use mom-related hashtags to connect with fellow moms.
Type "Mom" in the search bar of the Hashtag Finder to see them: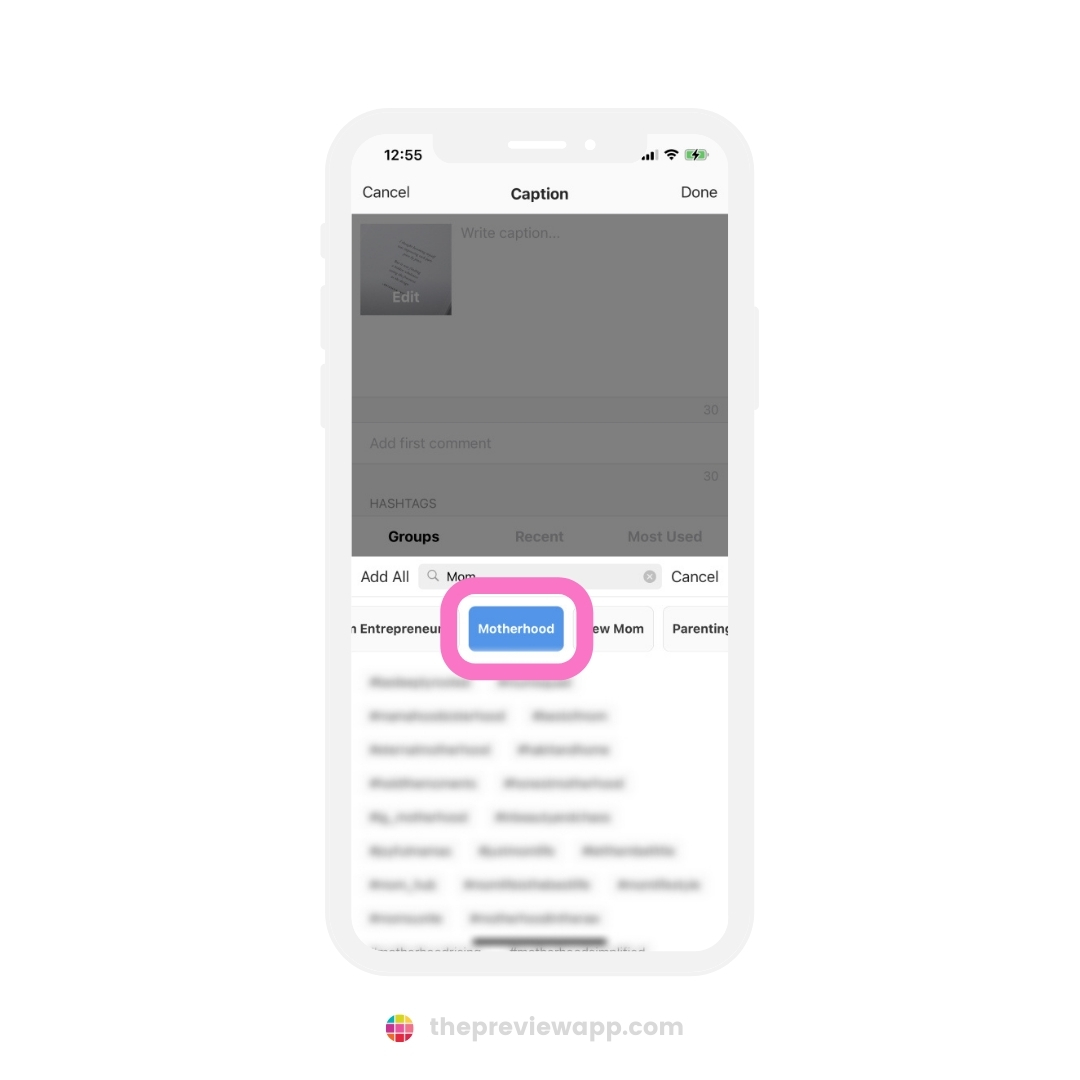 Other Instagram hashtags for bookstagram
Use Instagram hashtags for bookstagram that are specific. This way, people who are looking for reviews or other people reading this book, can find you.
Write the hashtag of:
The book title (example: #thepoweroflettinggo)
The author (example: #johnpurkiss
The publisher
The genre
What is in the photo (type a keyword in the search bar of the Hashtag Generator in Preview to find more hashtags, like: "Flowers", "Coffee", "Home", "Beach")
The name of your city or country (example: #london, if you want to connect with other local Instagrammers. Preview also has community location hashtags.)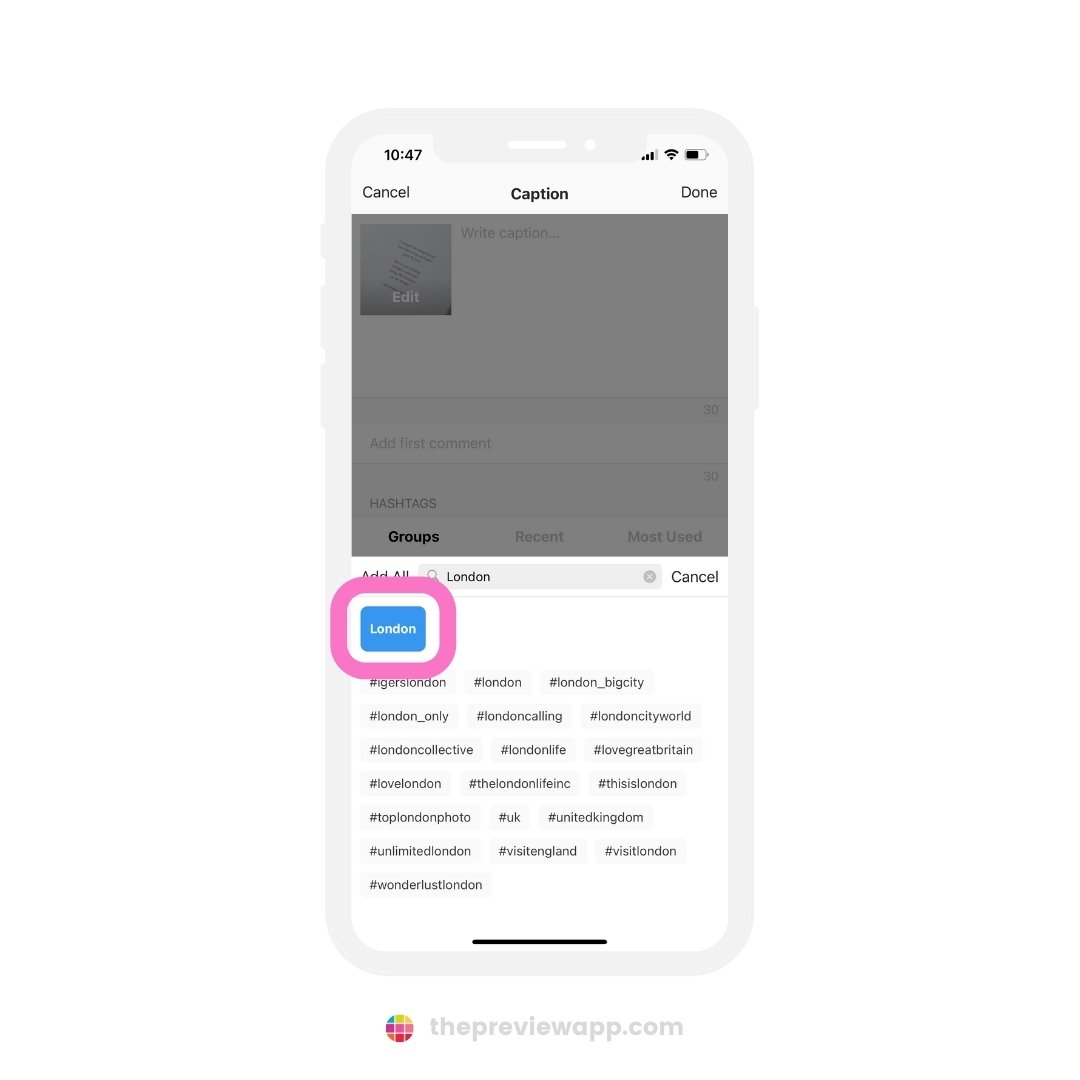 Where are the Instagram hashtags for books in Preview?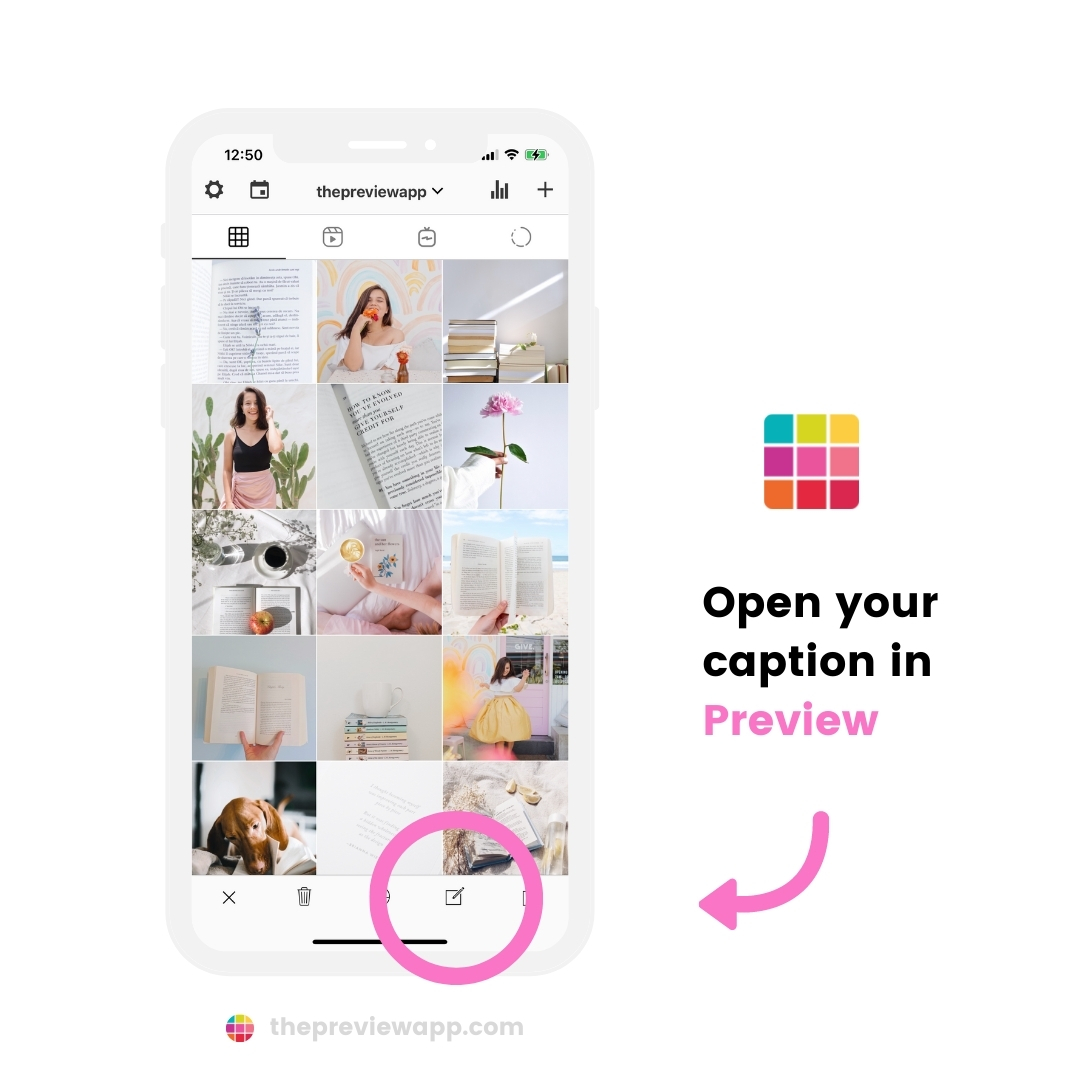 Press on "Find Hashtags":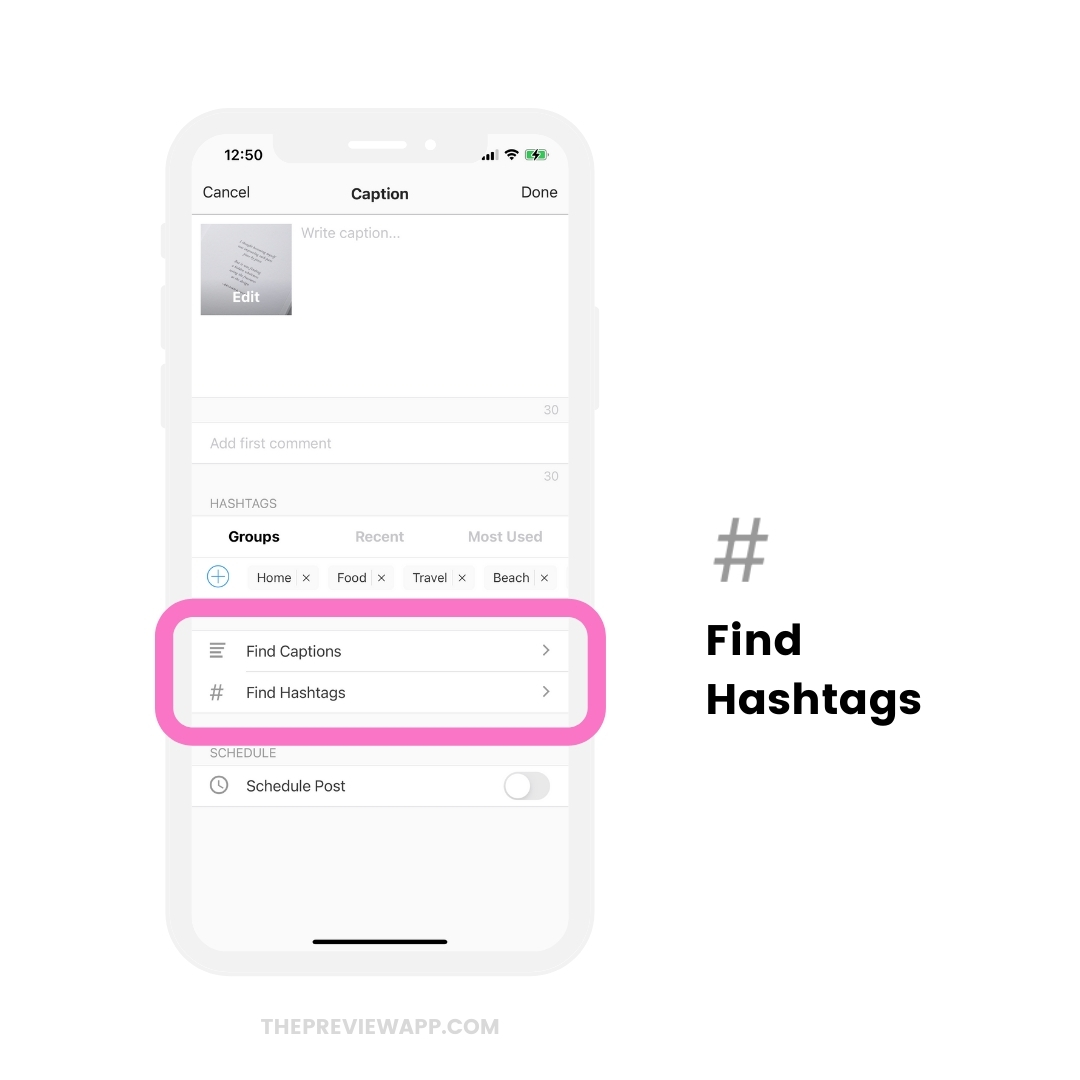 Type a keyword in the search bar. For example: "Book".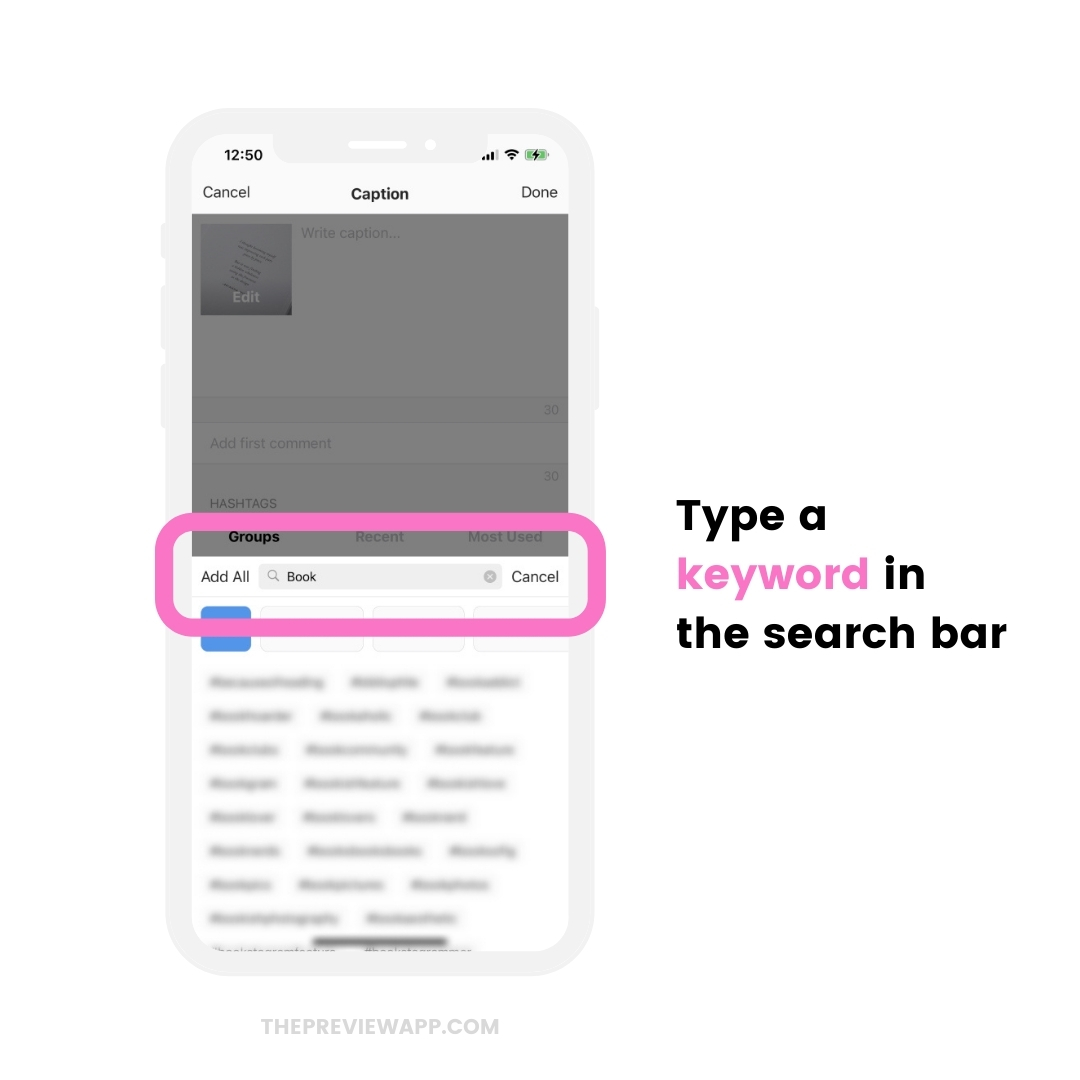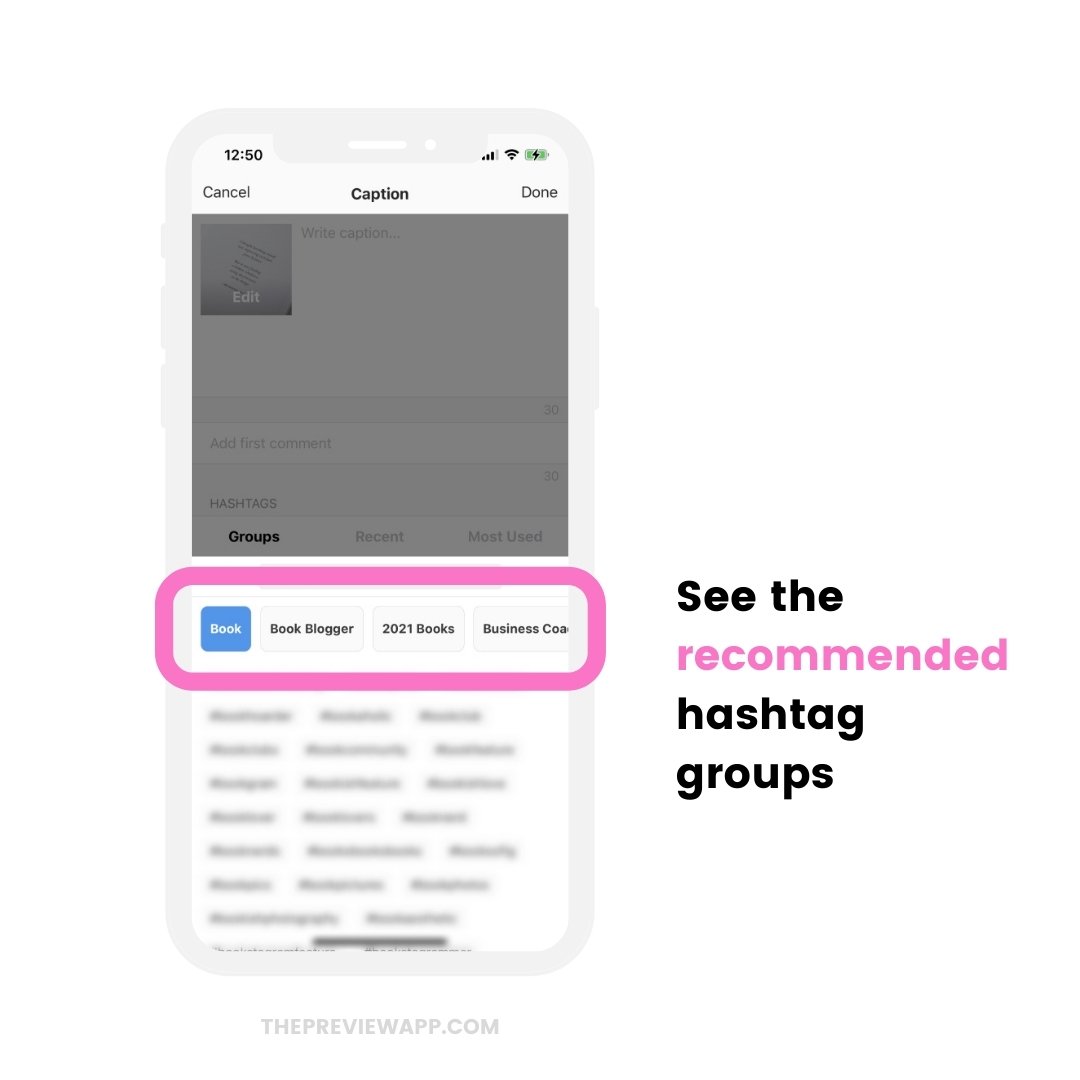 Press on "Add All" to add all the hashtags in your caption (or first comment). 
Alternatively, press on only the hashtag you want to use, to only add that one to your list. This allows you to mix and match hashtags from different hashtag groups.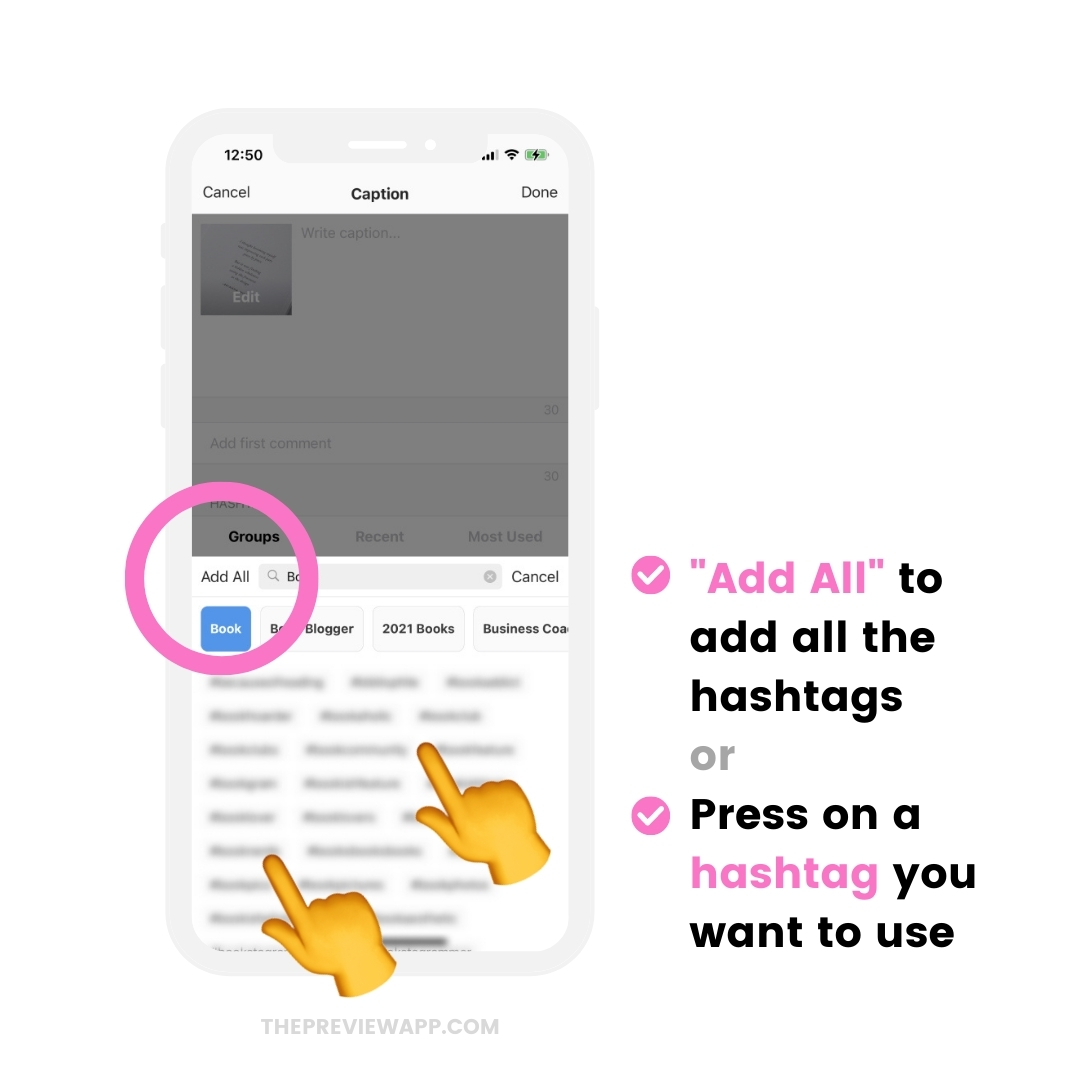 Want to see Instagram feed ideas for book accounts? Click here!
And if you need help growing your Instagram account: Click here!
Enjoy!