NOTE: The borders are not available in Preview anymore. We are working on brand new borders. You can still use Preview to plan your feed in advance, use our beautiful filters, and find the best hashtags. If you are looking for borders some alternative apps we recommend are Instasize, Pic Stitch and Photo Collage. 
In my last post I showed you how to add white borders on Instagram photos. I instantly received a lot of messages on Instagram: "How did you make that brown / gypsy / vintage / boho theme?"
I used the Brown Filter Pack of Preview App + white borders.
But there's more to it to make a whole boho Instagram theme flow.
Follow these 5 steps.
The first thing you want to do is stick to a color palette.
This means that all your photos will have colors that complement each other.
There are so many different brown Instagram themes you can create.
For this boho Instagram theme, I will focus on very warm, natural colors:
Brown
Green
Shades of red (including deep pinks)

2. Focus on the right imagery
When I think of a boho Instagram theme, I immediately think about the outdoors, beautiful cozy places and freedom.
So for this theme, I am going to focus on sharing photos of:
Flowers
Cozy indoors (prepare your pillows!)
Girls enjoying life
If you have nice jewelry (rings, cool sunglasses, watches, bracelets), use them!
The trick is to focus on your beautiful surroundings. Look at the little things: a flower, a wooden door, a glass window, the grass. That's where the magic happens.
Ok, now you have the photos and the right color combination.
Add your photos inside Preview app.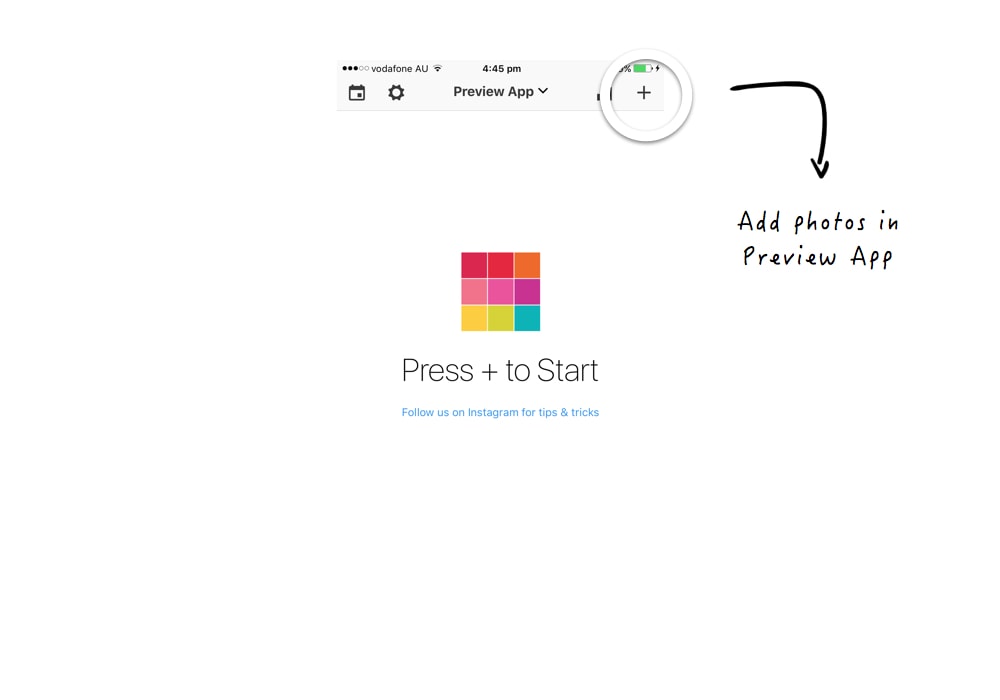 Time to rearrange your photos to make your whole theme flow.
Drag & drop to move your images around.
Read: How to rearrange Instagram photos using Preview App
What I like to do is alternate photos:
I don't put all the flower photos next to each other to avoid "flower overload".
I don't put all the photos with a human next to each other.
I space them all out.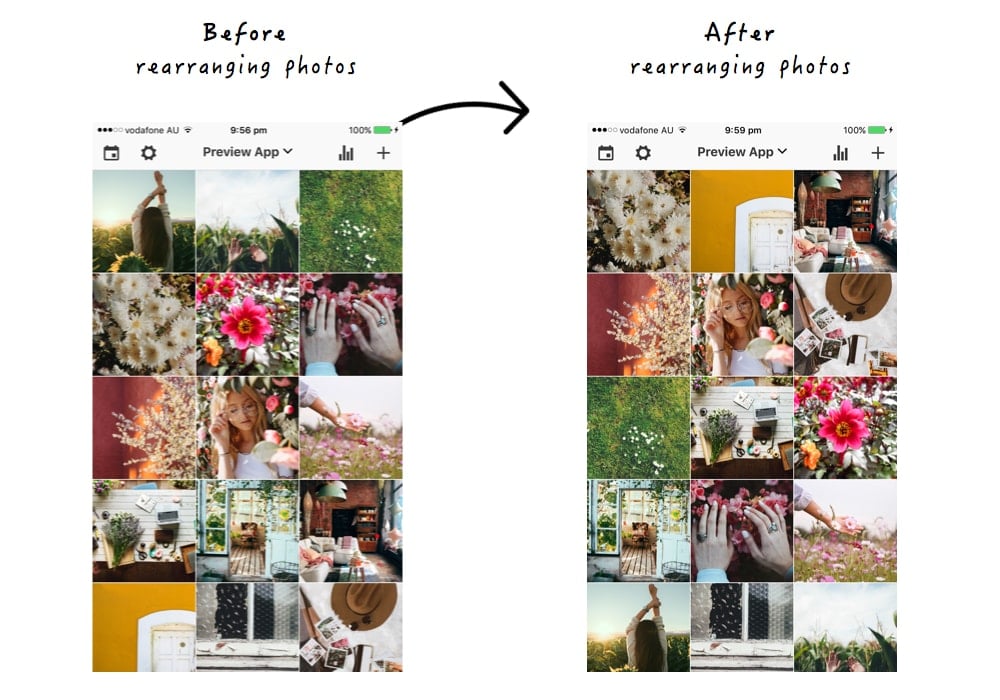 You are making your theme balanced. It is more beautiful to look at by spacing out your photos based on the subjects and colors.
Next.
When I think Boho, I think about earthy colors. Therefore a Brown filter will be perfect for the look.
Preview app comes with lots of brown filters. There's 2 in the "Essentials" filter pack.
My all time favorite brown filters are in the "Brown" and the "Fall" Filter Packs.
If you want a very warm theme and natural tones in your photos, I 100% recommend the "Fall" Filter Pack – no questions asked. The colors are so deep and vibrant. You will love it.
For this blog post, I'm going to use the Brown Filter Pack. The Brown Filter Pack comes with a range of brown filters: from soft to deep. My favorite is F4.
Apply the filter on all photos:
5. Finishing touches for the complete boho Instagram theme
A lot of girls with a boho Instagram theme use white borders. It makes their theme even more edgy & unique.
Go in the Photo Editor again and apply your favorite white border.
Note: Borders are called "Frames" in Preview app.
Here's some inspiration: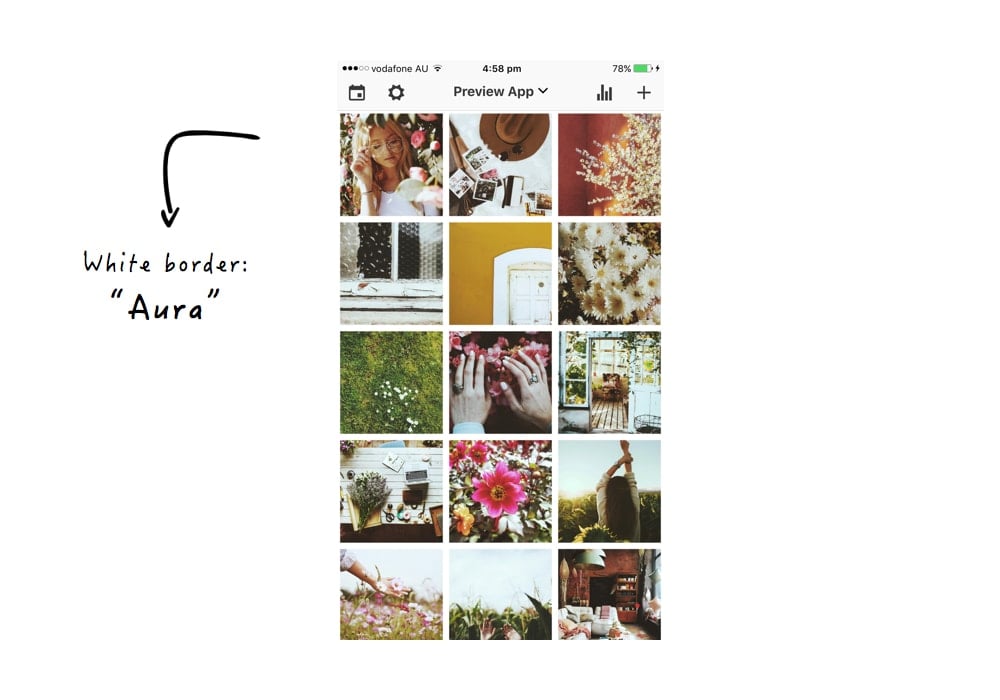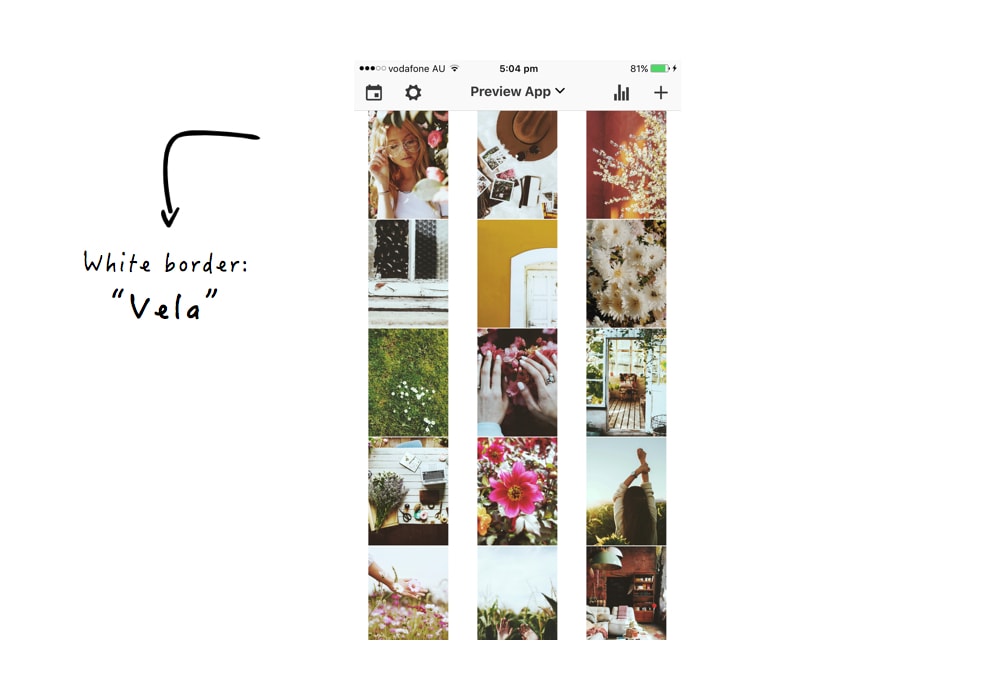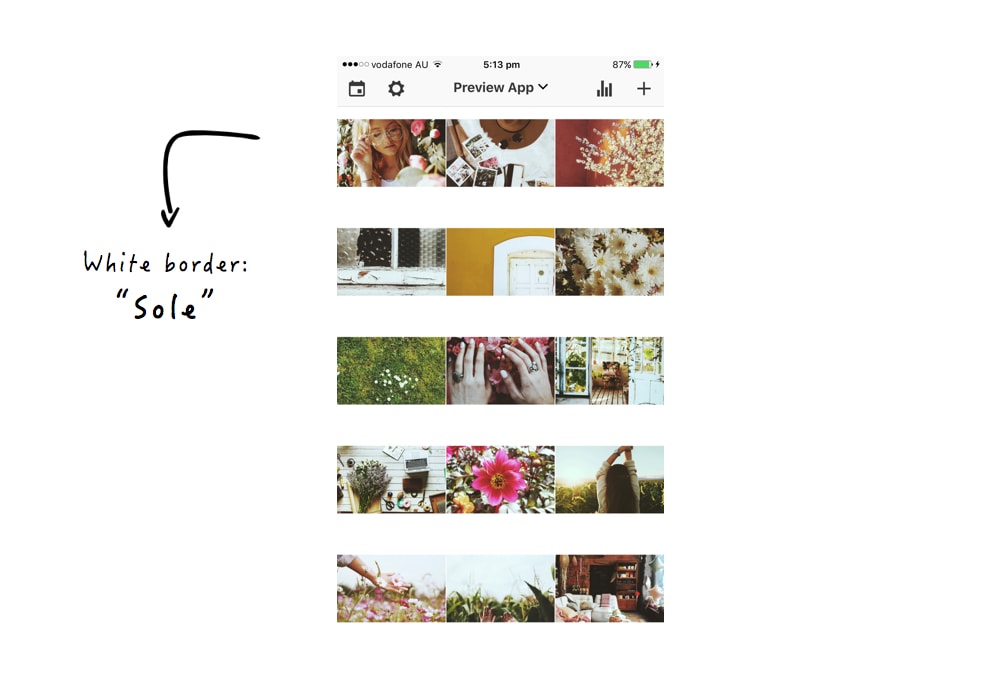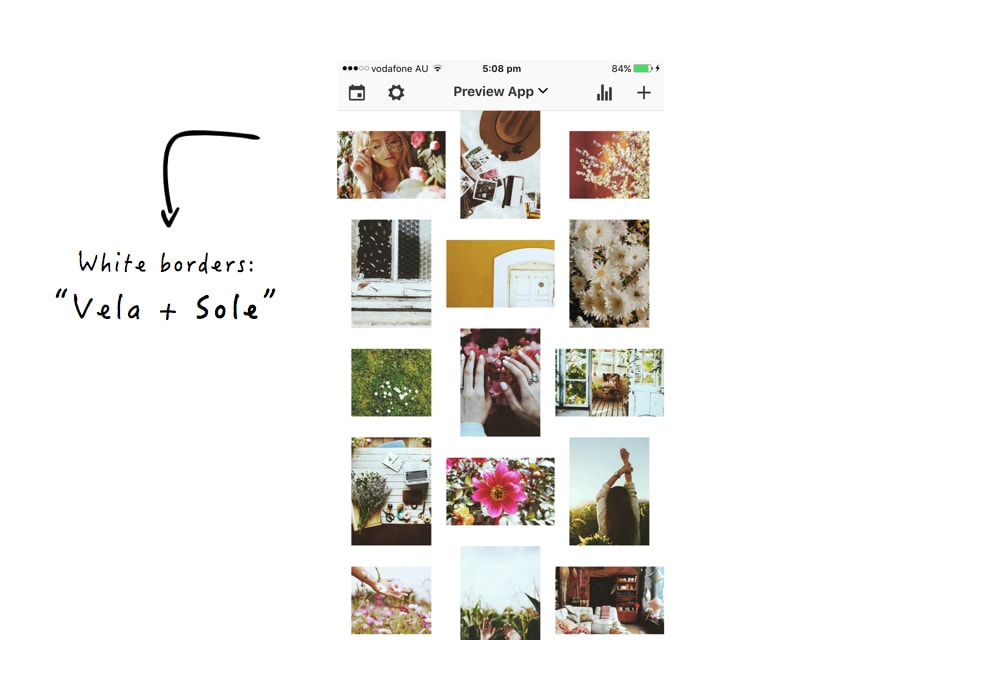 Quick tips:
Always apply the filter before you add a white border (otherwise your border won't be white anymore).
Always crop your photo "square" before you add a white border (otherwise your overall theme will look funky).
Also we often take photos at different times of the day. So some photos might look much brighter than others. If you want to fix this:
Go back in the Photo Editor and apply the same filter one more time. It will tone down the photo and make it look more like the rest of the feed.
That's it for this boho Instagram theme
Did you like it?
Are you using the Brown or Fall Filter Pack? Leave your Instagram username in the comments below so we can all check it out.
Until next time, see you all on Instagram (@preview.app) for more tips & tricks.
+400,000 Instagrammers are already using Preview App to edit, plan & schedule their feed. If you haven't tried it, you're missing out.