Ready for a full year of new Instagram features and updates?
As always, we will be updating this blog post to bring you up-to-date with all the latest Instagram updates each month of 2023.
Ready?
Let's start!
January 2023 new Instagram features & updates
Instagram has been testing the "Notes" feature in DMs in some countries. They are slowly rolling it out to more countries now (like Japan and Europe).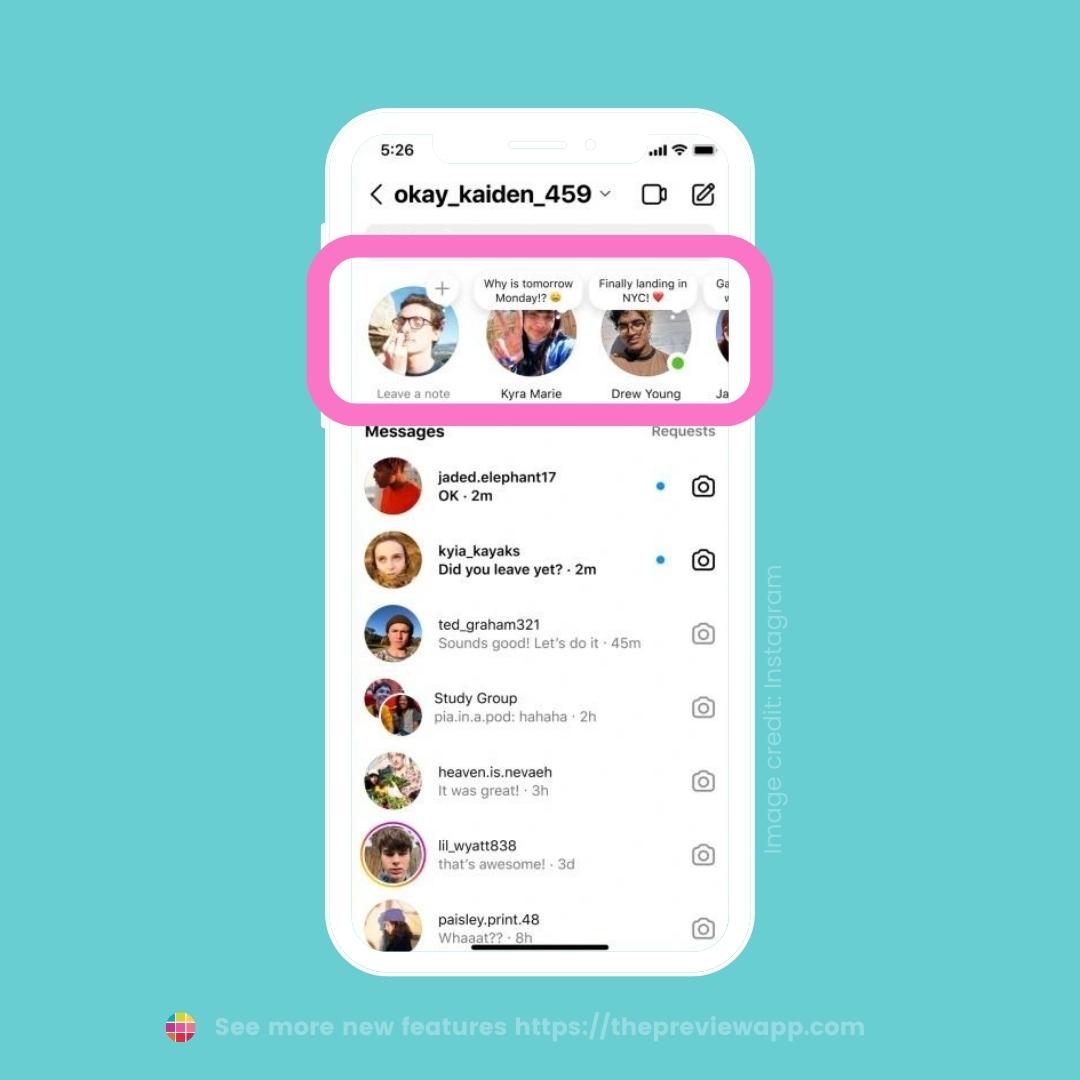 Content creators, social media managers, students (and anyone who wants to enjoy life without seeing notifications), this one is for you:
Set "Quiet Mode" in your Instagram Settings.
What happens when Quiet Mode is turned on?
You won't get Instagram notifications anymore

Your Profile Activity Status will change to "In Quiet Mode" (so people know that you won't be able to reply)

Instagram will automatically send an auto-reply when someone DMs you
"Quiet Mode" is currently available in these countries: US, United Kingdom, Ireland, Canada, Australia, and New Zealand. If testing goes well, Instagram will roll it out to more countries.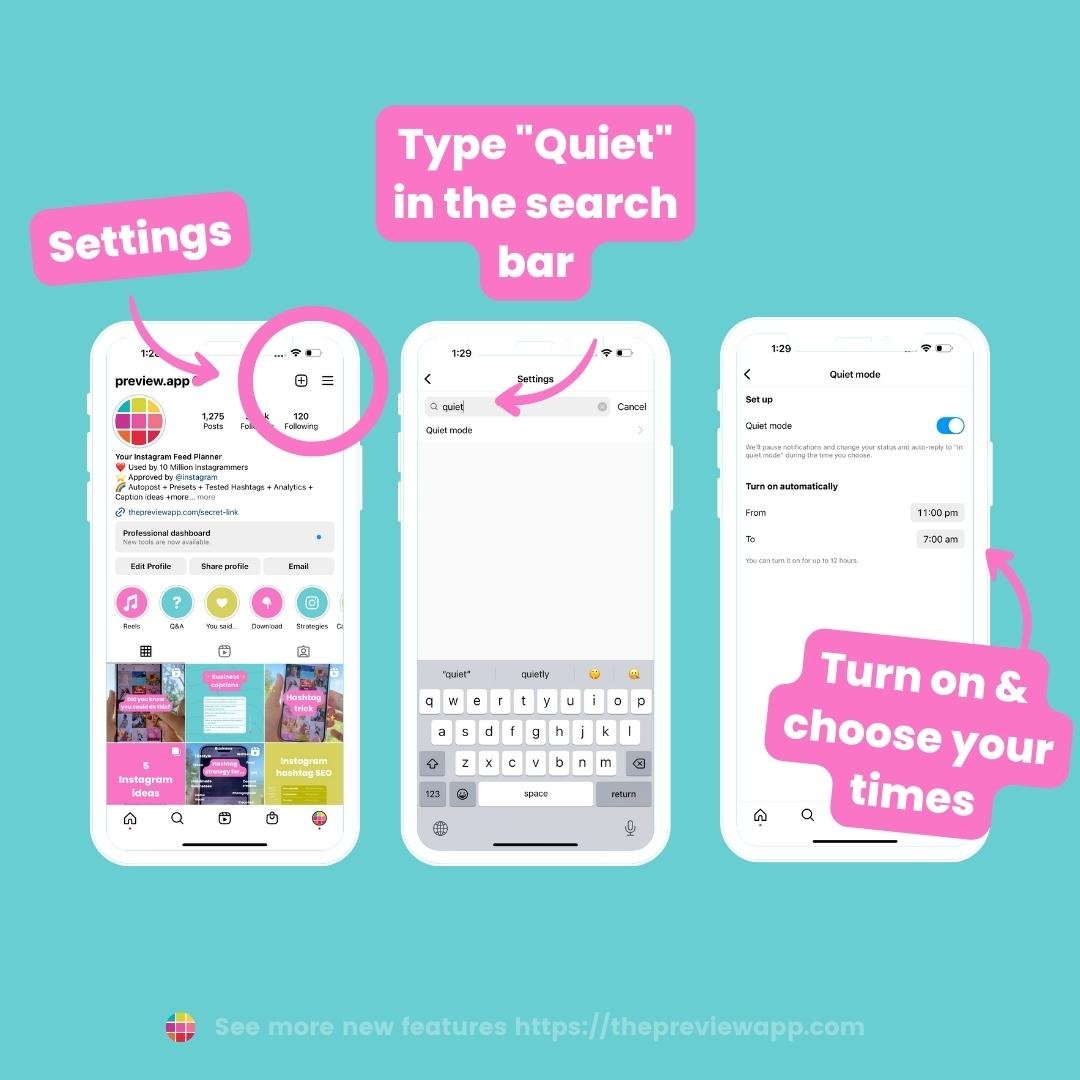 Control your Explore Page
Want to customize your Explore Page even more?
Tell the Instagram Algorithm exactly what you don't want to see. This way, your Explore, Reels and Search Pages will be more accurate.
Hold your finger on the post you don't want to see

Tap on "

Not interested

"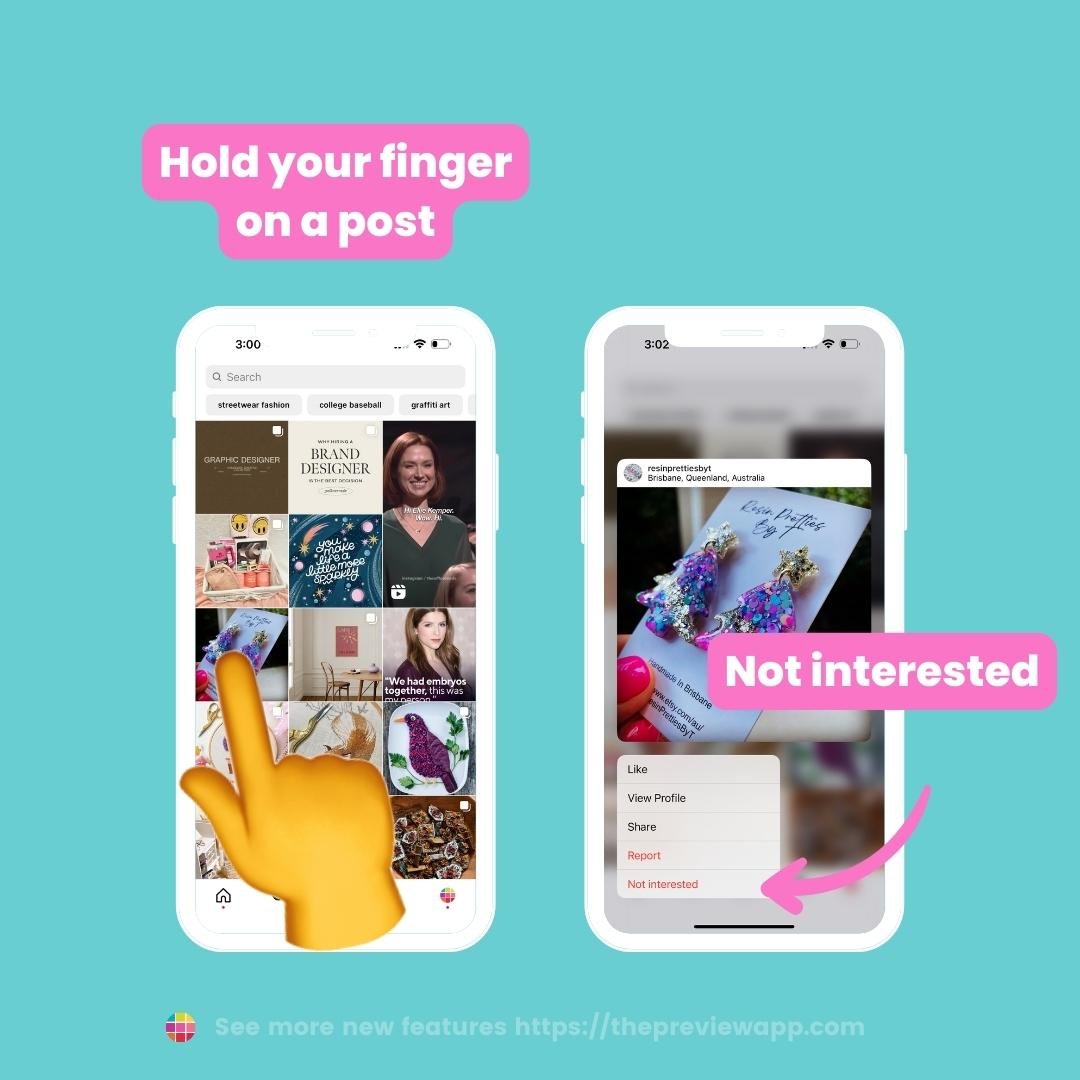 Hidden words to control the content you see
You can already hide DMs and comments that contains certain words. Now, you can also hide posts that contain certain words in their caption and / or hashtags.
You might have noticed some posts from people you don't follow sometimes show up in your Home Feed. These are "Recommended Posts".
You can control what you don't want to see.
Let's say you don't want to see posts about "puppies" and "cats" (that's sad). Then, add those words to your list.
Like this: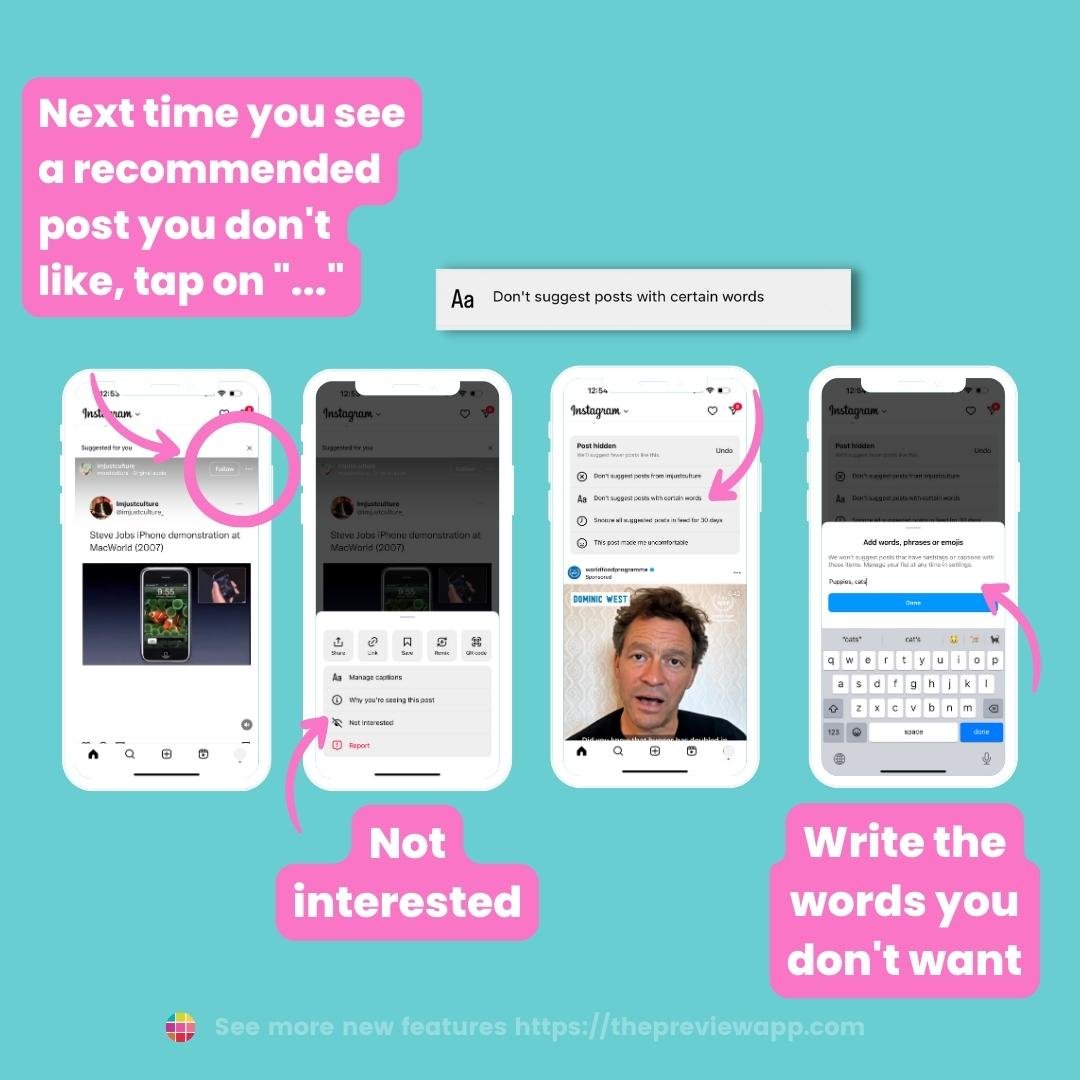 Parents' supervision tools
Instagram launched a Family Center and Supervision Tools section. You can set time limits, schedule breaks, etc… Now, parents can also be notified if their children change their Instagram Settings.
Your profile picture can now be interactive. It automatically switches between your avatar and your real profile picture.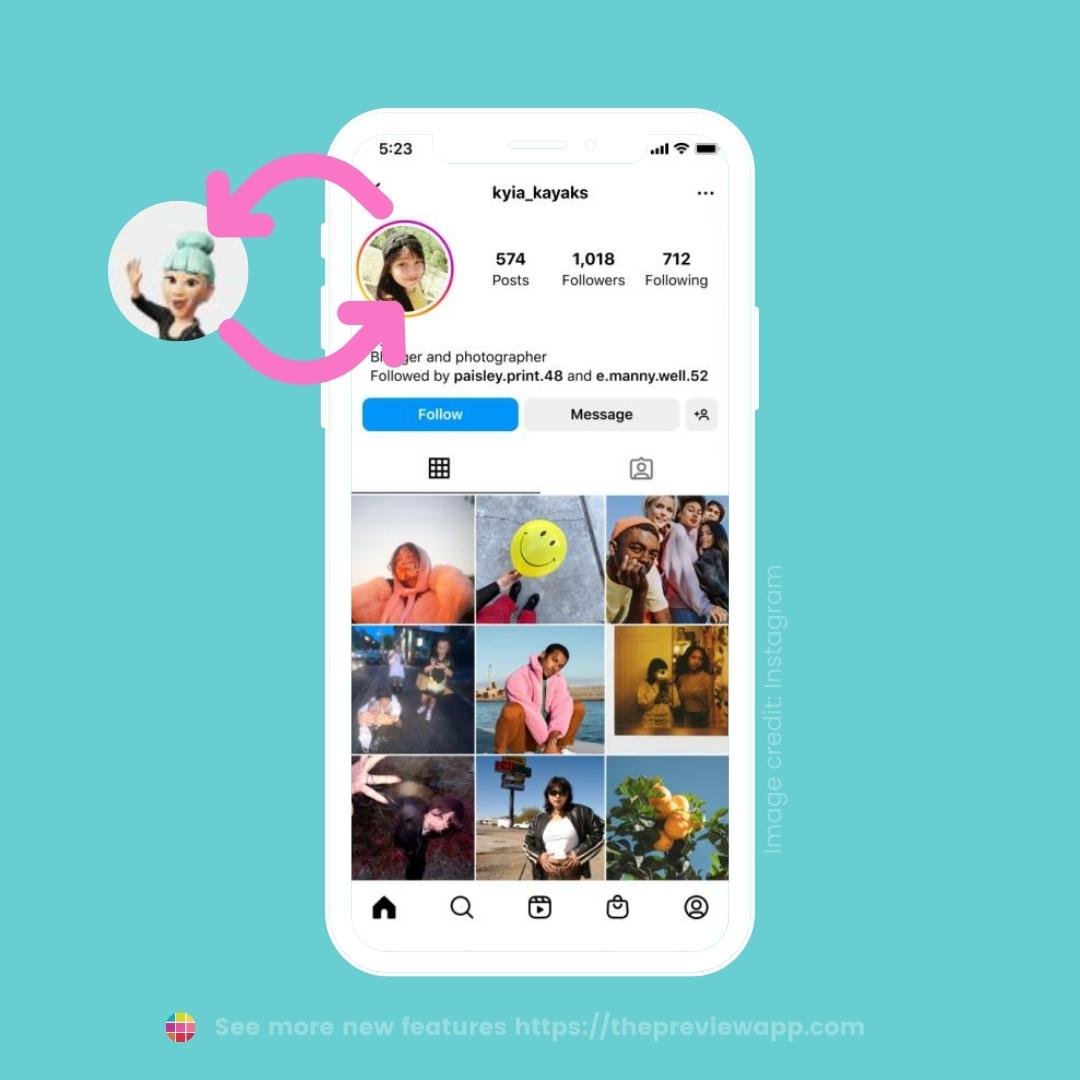 You can now select the "Topic" of your Reels. It could help the Algorithm know who to show your videos to: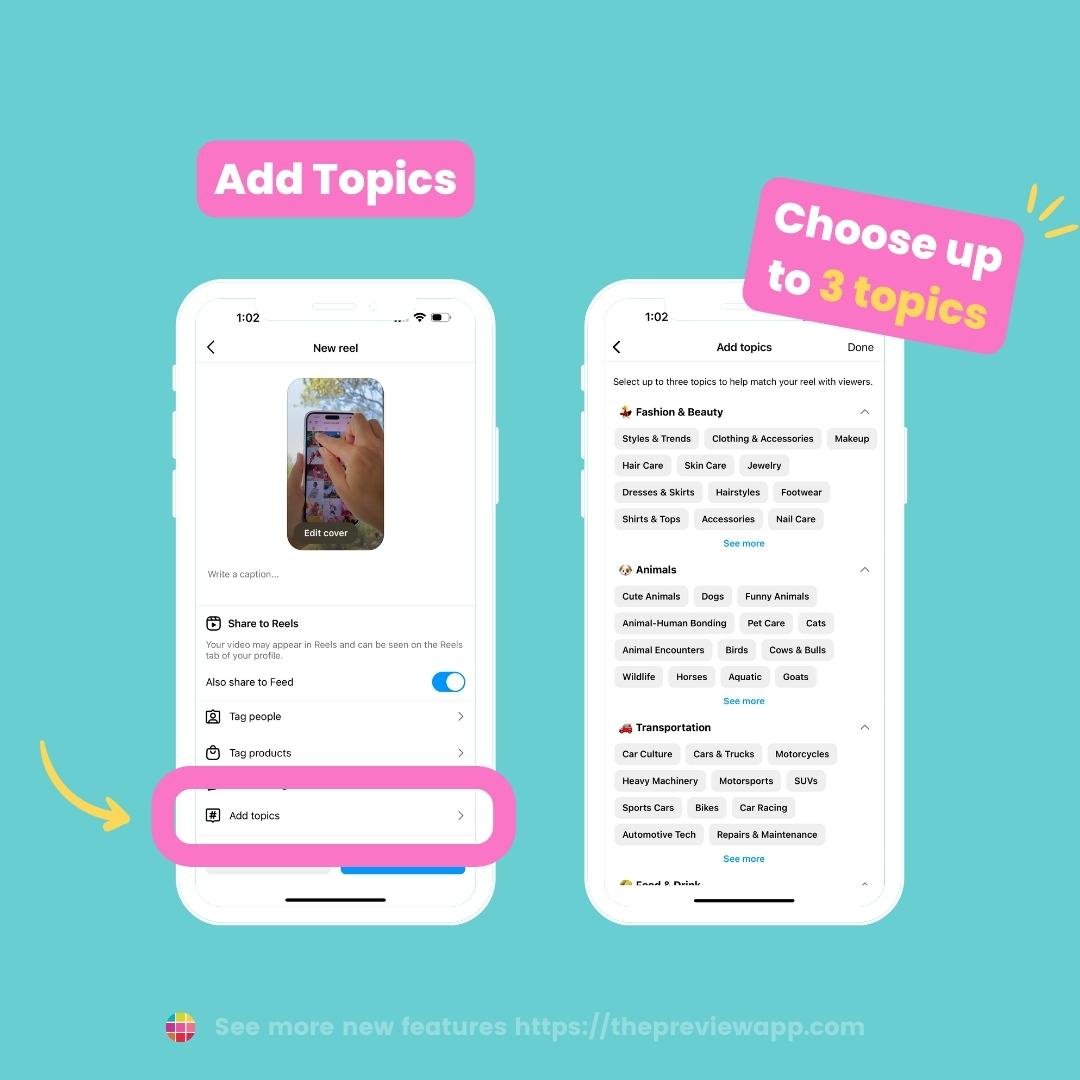 February 2023 new Instagram features & updates
So what happened in February 2023? Probably Instagrammers' favorite month, because guess what? Instagram seem to prioritize still photos again!
But first, there's a change in your navigation.
Good-bye Instagram shop, hello Reels
The Shop button disappears from the bottom navigation bar. And Reels stays for faster access.
Gifts for content creators
People can purchase "Gifts" to support their favorite content creators. If you are a content creators, people can purchase "Gifts" on your Reels (your past, present and future Reels). These are "virtual gifts". After a while, you can then turn these gifts into money.
More about this from the Head of Instagram himself:
 

 

View this post on Instagram

 
Instagram prioritizes photos again?!
What?! Instagram won't be prioritizing Reels ONLY? Welcome back photos and carousels!
We're not sure where this news originated from, but all major content creators on Instagram are currently reporting a surge of reach for their still posts.
So if you've been waiting to post more photos and carousels, go for it! Reels won't have priority over them.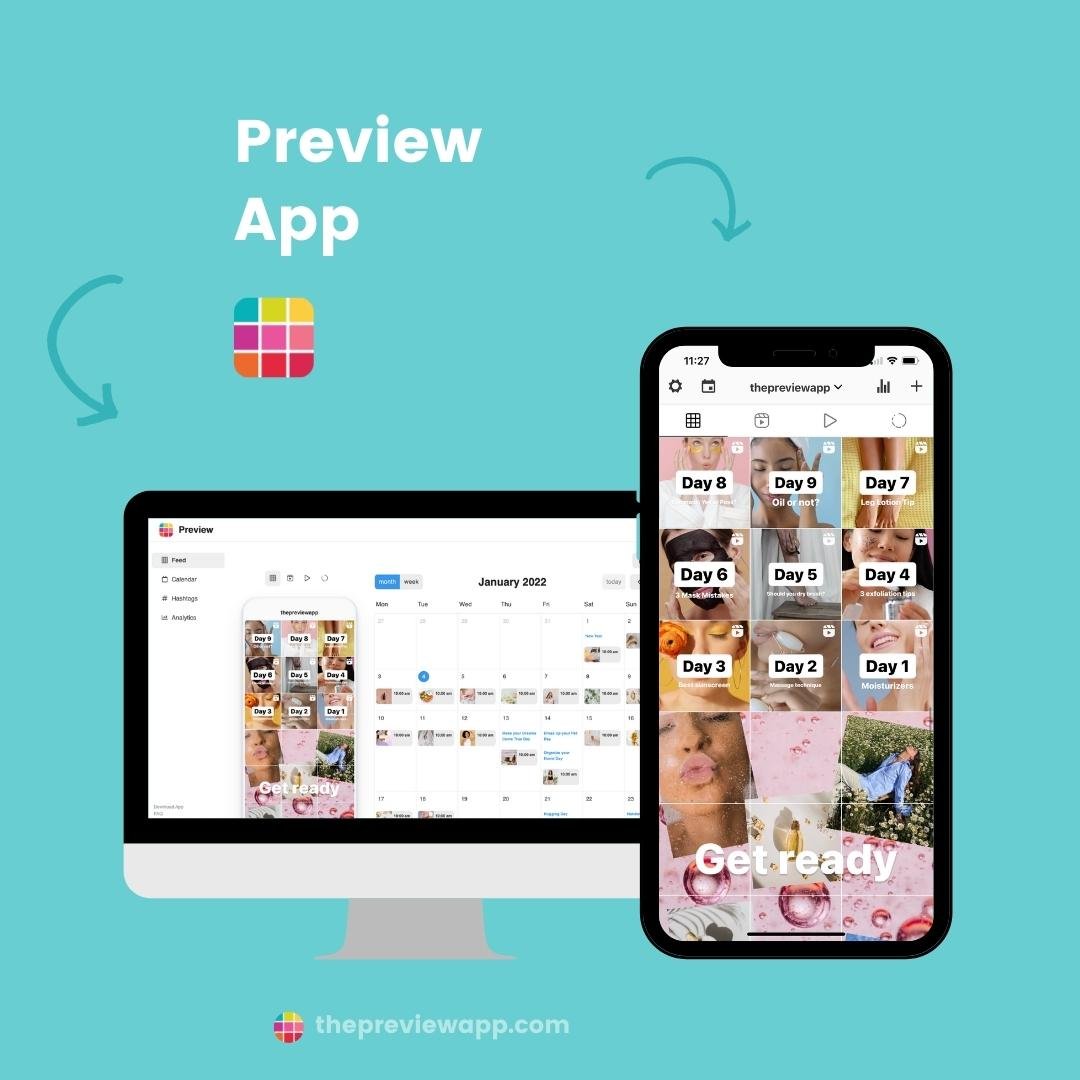 See someone's profile picture full screen
Want to see a bigger version of someone's profile pic?
Hold your finger pressed on their profile photo, and it will appear bigger.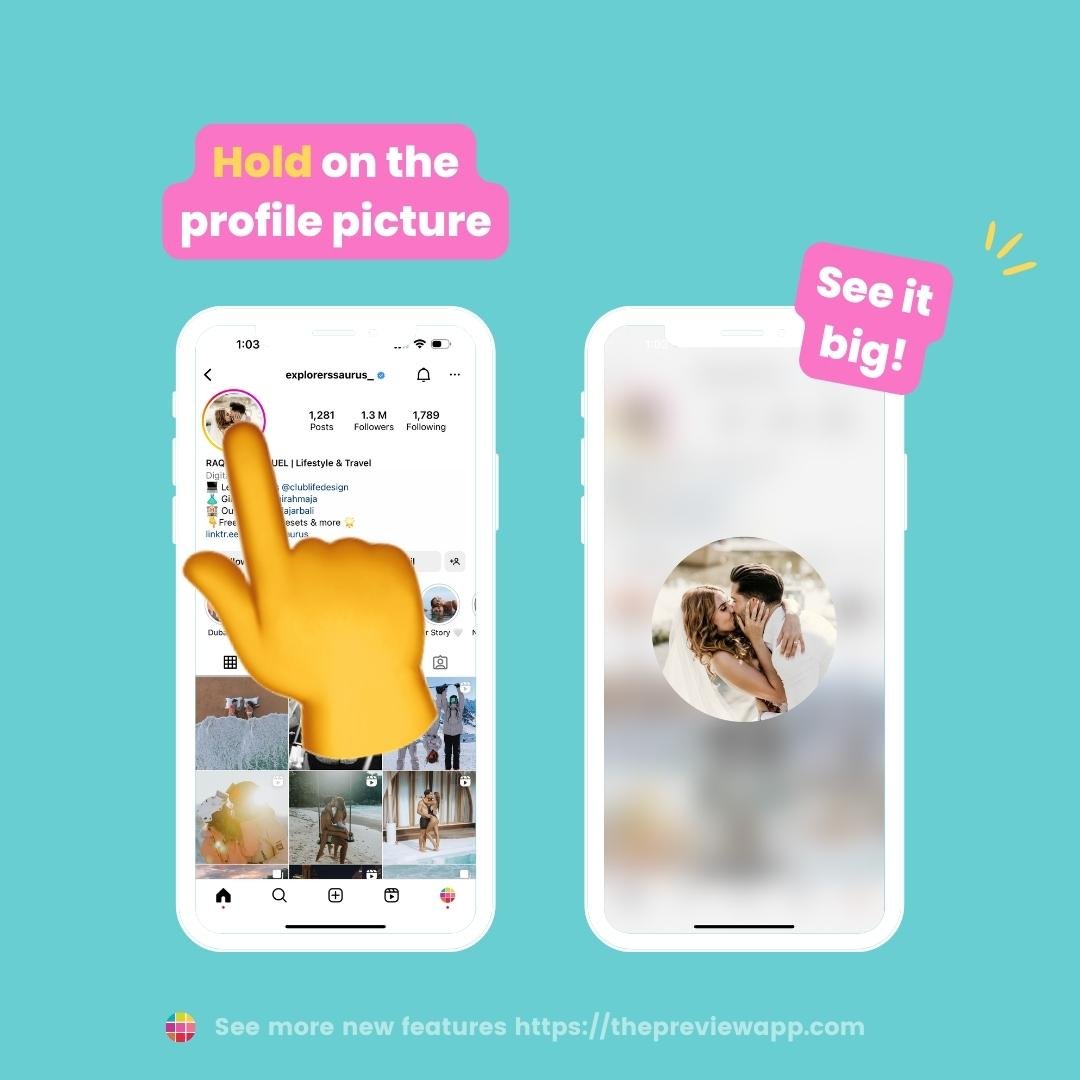 March 2023 new Instagram features and updates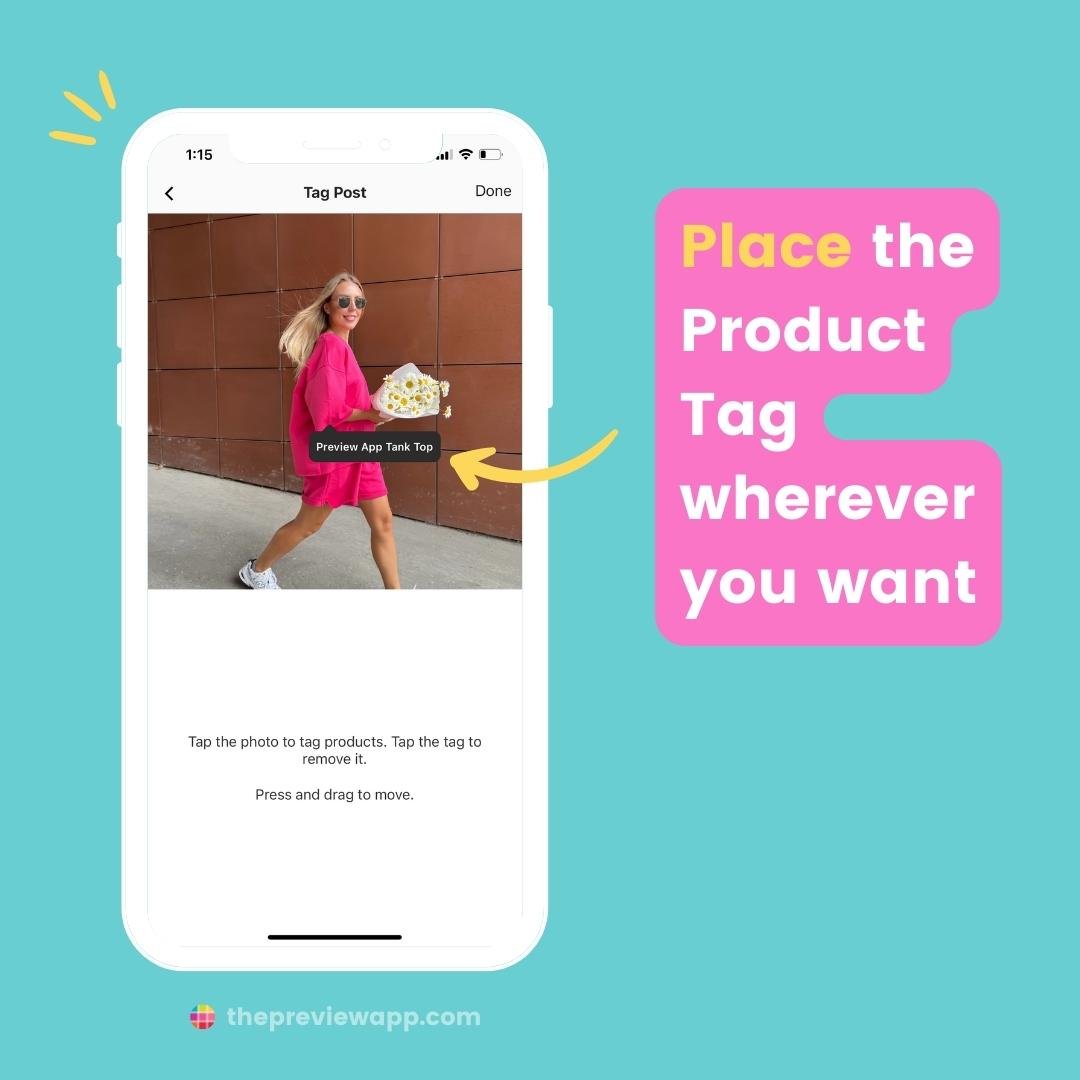 Instagram started testing this feature on some accounts.
Soon you will have the "GIF" button appearing when you type a new comment.
Tap on it, and choose your GIF.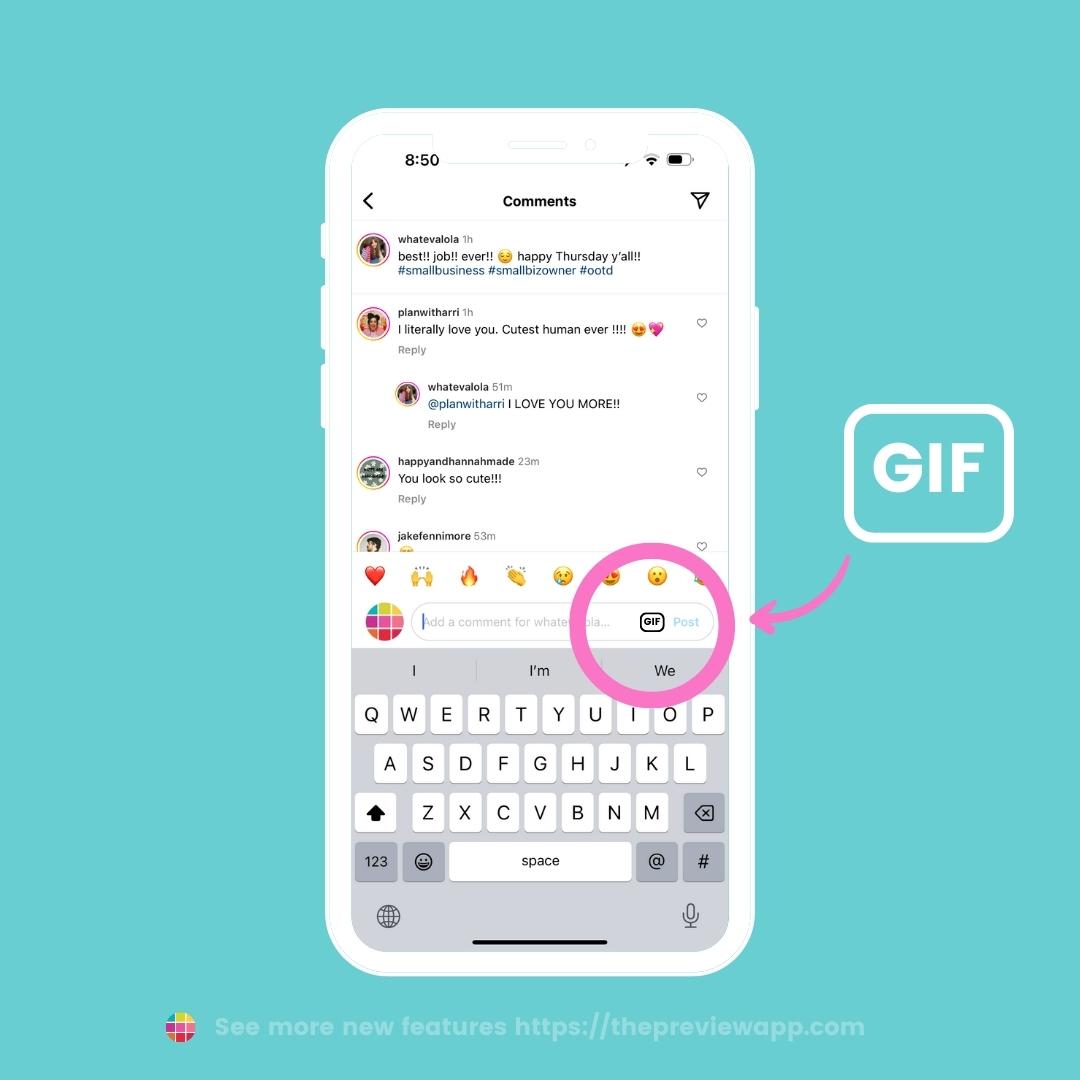 "Add Yours" Stickers in Reels
Tap on the "Arrows" button when you open your Reels editor.
You will see "Add Yours" stickers created by a bunch of people from all around the world.
Join any of the trends you want. It's an easy way to create new, trendy content.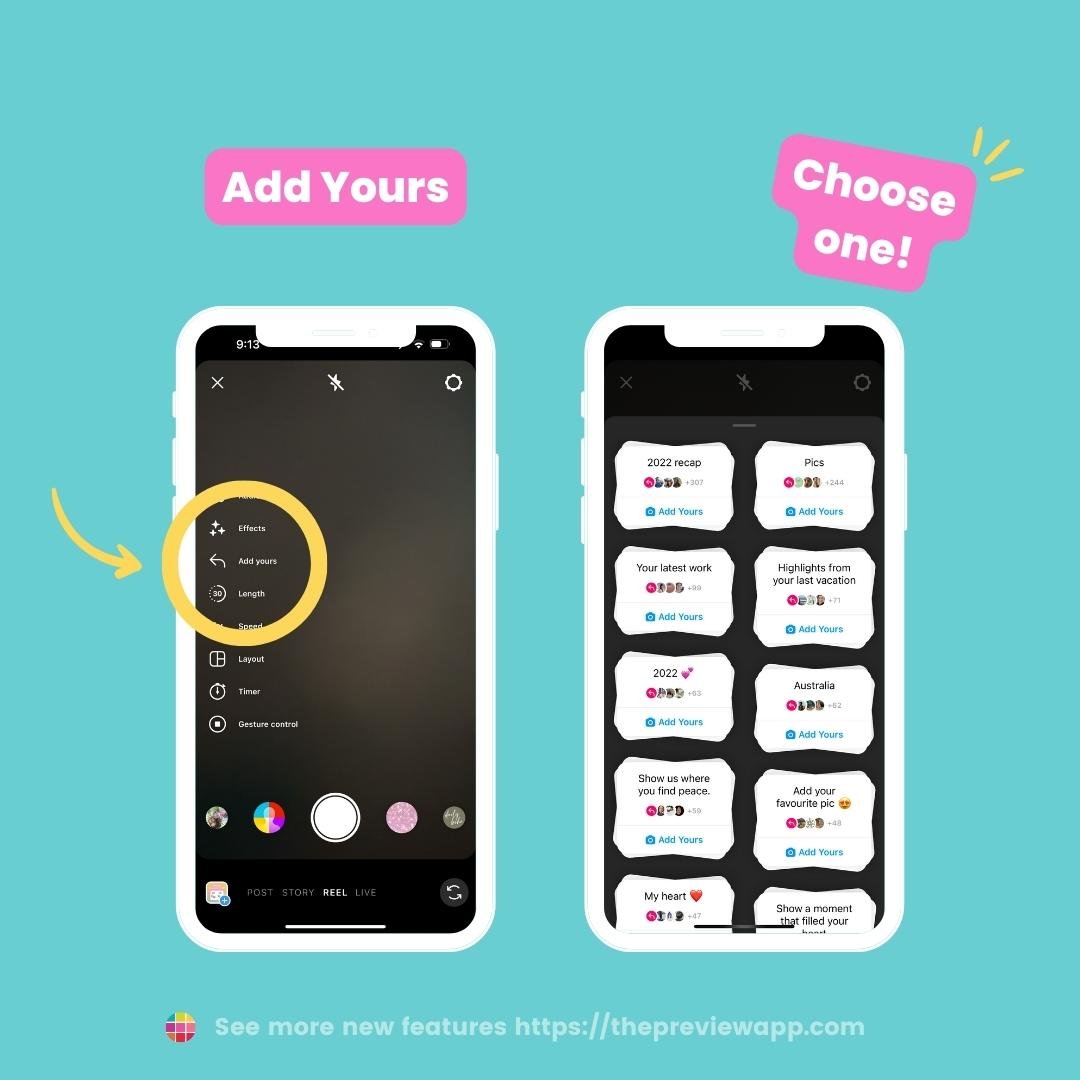 Record Reels from a distance
Use the "Gesture Control" feature in Reels to start recording your video whenever you want, by moving your arm only.
This way, you don't need to press on the "Record button" and then run to your position to start recording.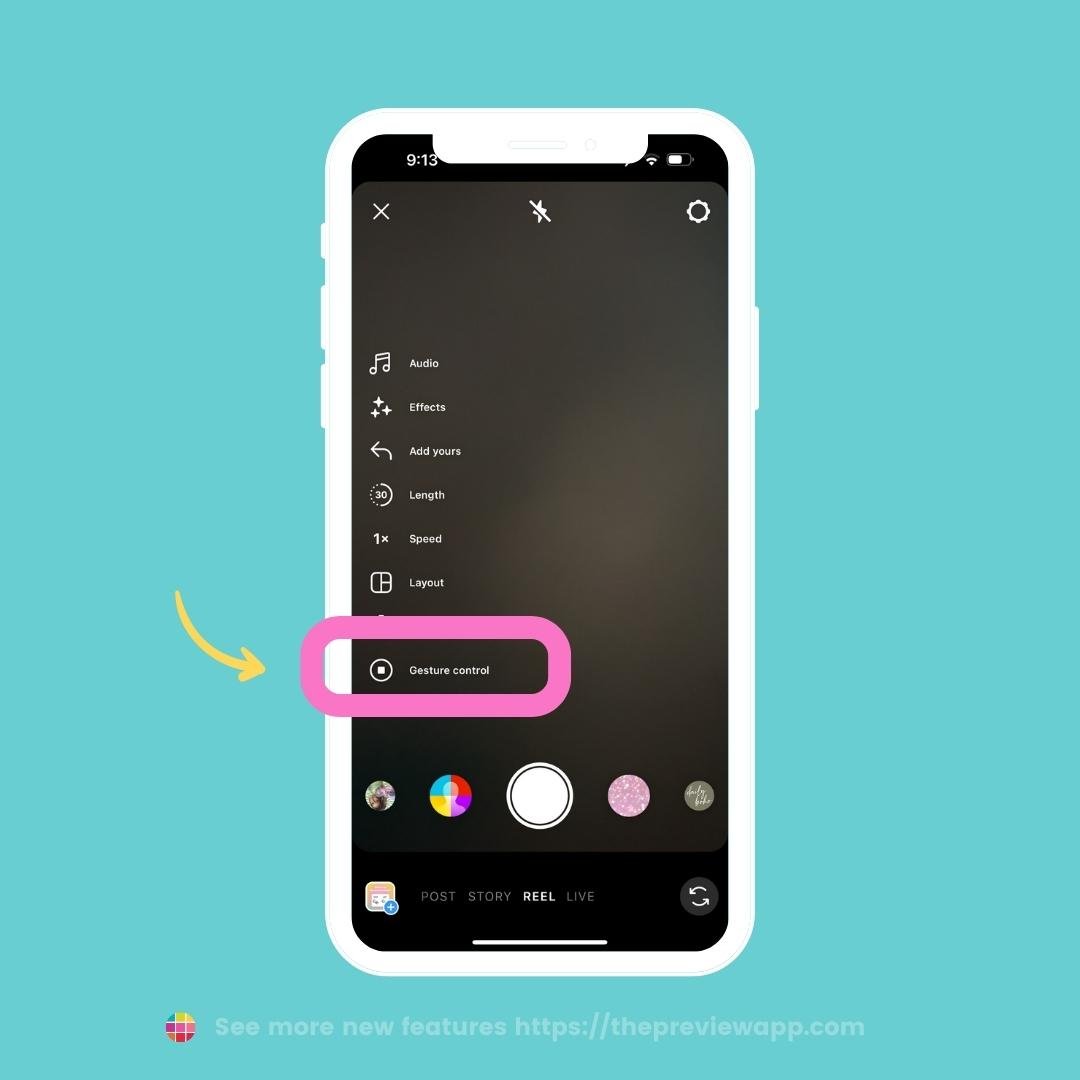 "Channels" feature on Instagram
Instagram said this feature will be available to Creators only (for now at least).
The "Channels" feature allows you to send public messages to your followers (without posting on your feed).
It's like a private direct message, but instead of sending it to only one other person, you send it to all your followers.
If you have Telegram, then you'll be familiar with this feature.
As a

Creator

, you can post text, voice messages, photos, videos and polls.

As a

follower

, you will be able to read, react and vote in polls. But you can't reply with text – yet.
Instagram is testing this feature with select Creators from the US for now. They plan to expand the feature to more people in a few months.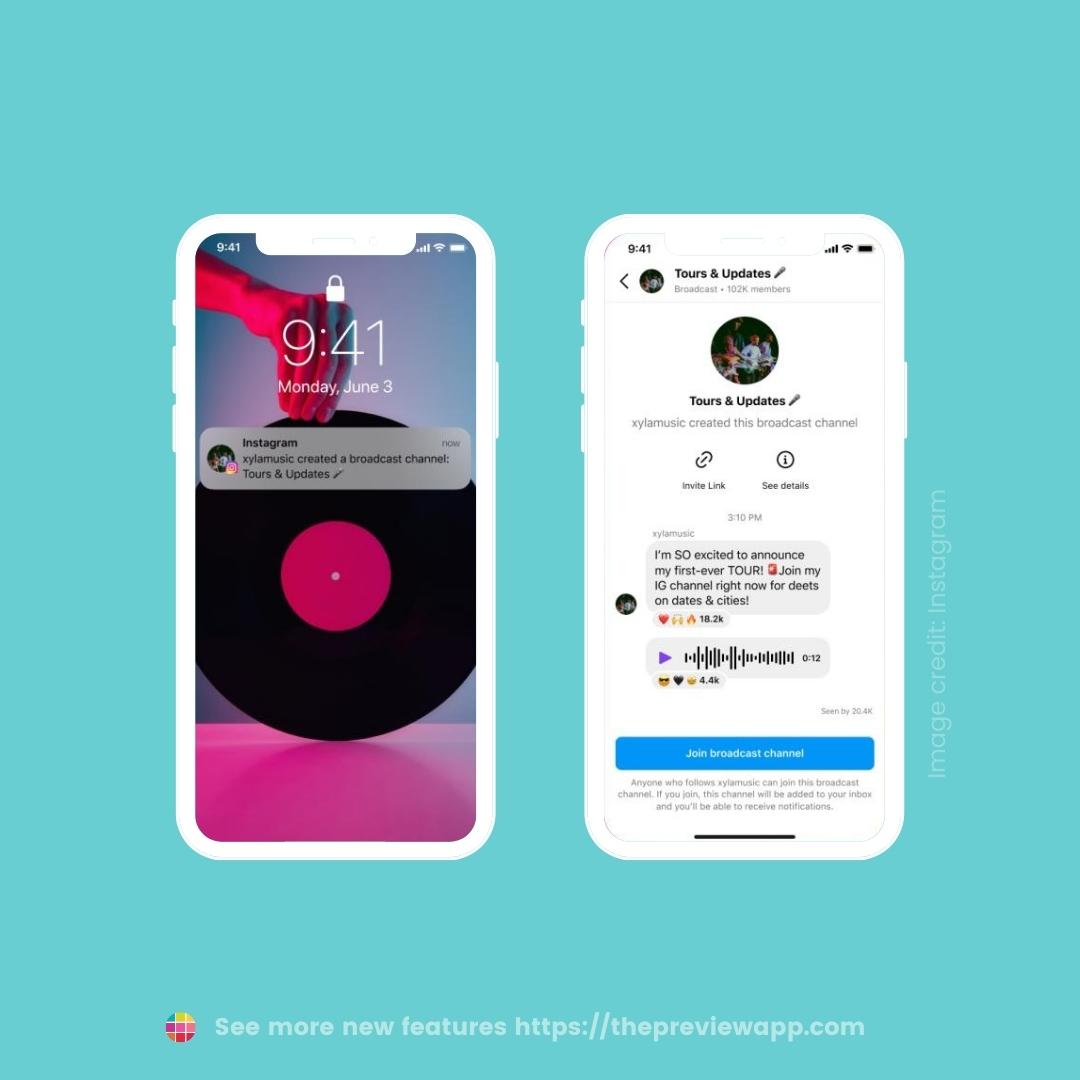 April 2023 new Instagram features and updates
Here is what is happening in April so far.
Instagram account settings are moving
Get ready to access some of your Instagram Settings from Facebook too.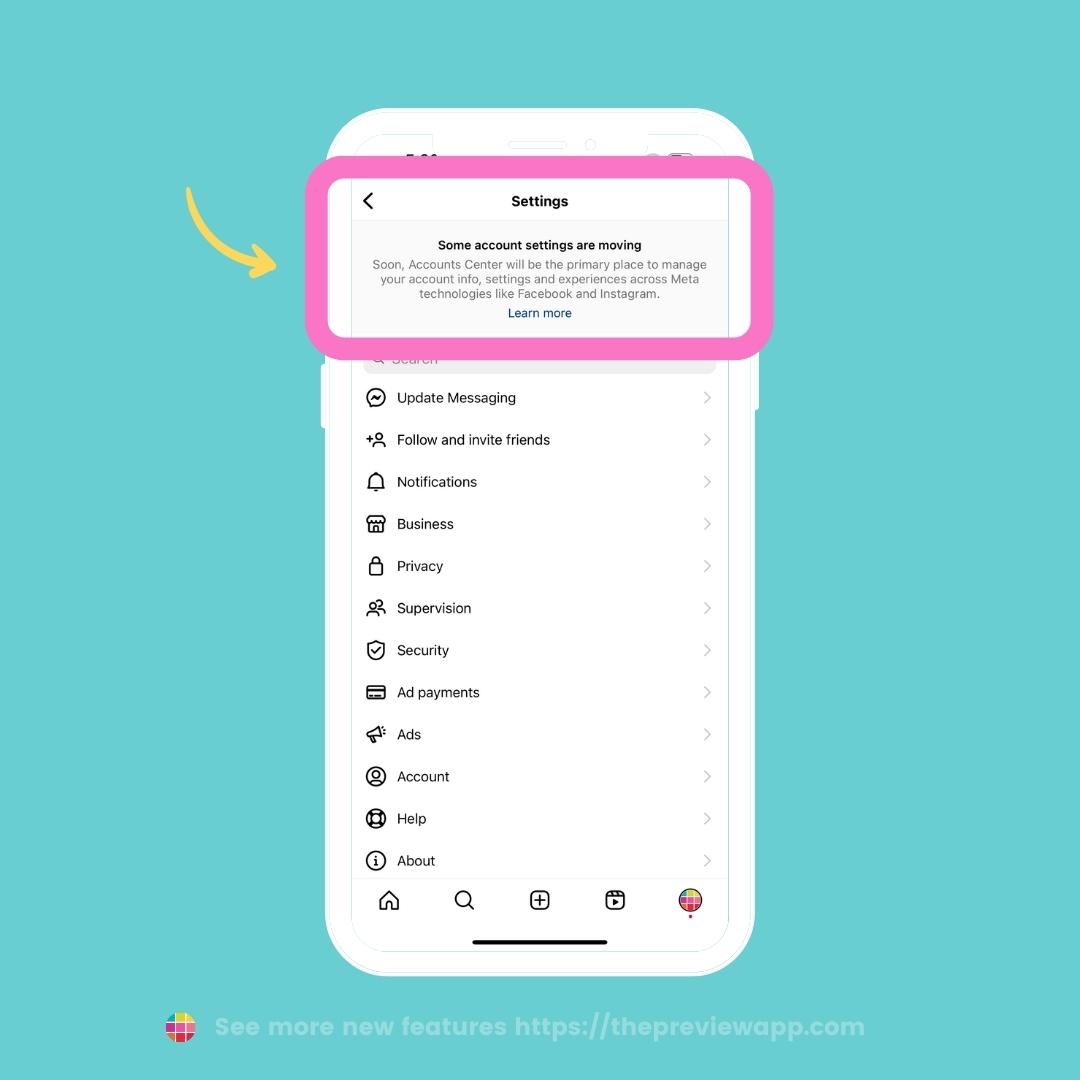 Create "Collections" with friends
Now you can create "Collections" and save your favorite posts in a folder, with your friends / colleagues.
If you use Pinterest, then you will know the "Collaborate" feature that allows you to curate posts in a folder with someone else.
You can do it on Instagram too now.
Choose your "Interest Topics"
Want Instagram to show you only specific types of content?
Open your Instagram Settings

"Privacy"

"Interest topics"

Turn on / off the topics you're interested in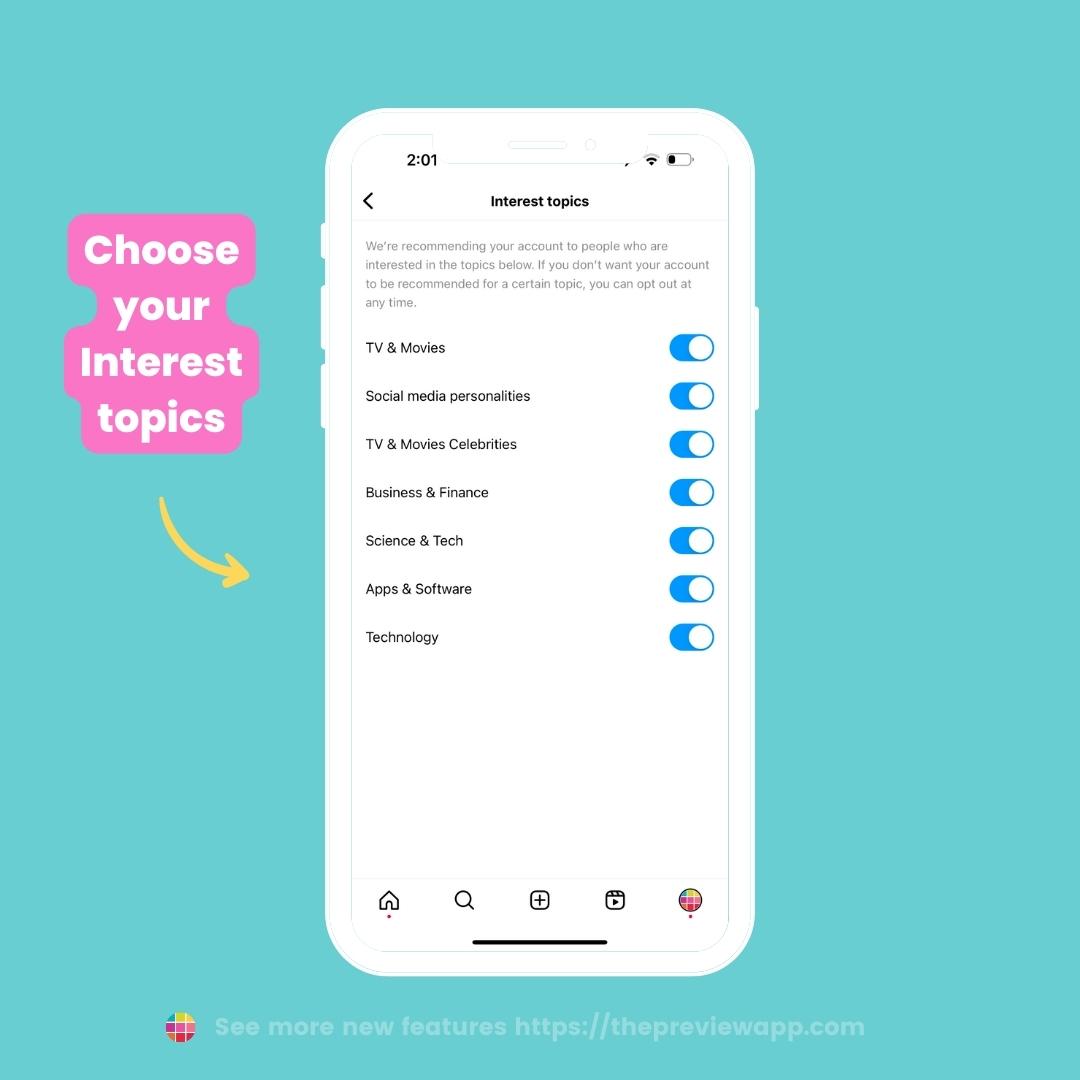 Snooze suggested posts in feed
Tired of seeing suggested posts in your Instagram home feed?
You can snooze it for 30 days.
Open your Instagram Settings

Choose "Suggested content"

"Snooze suggested posts in feed"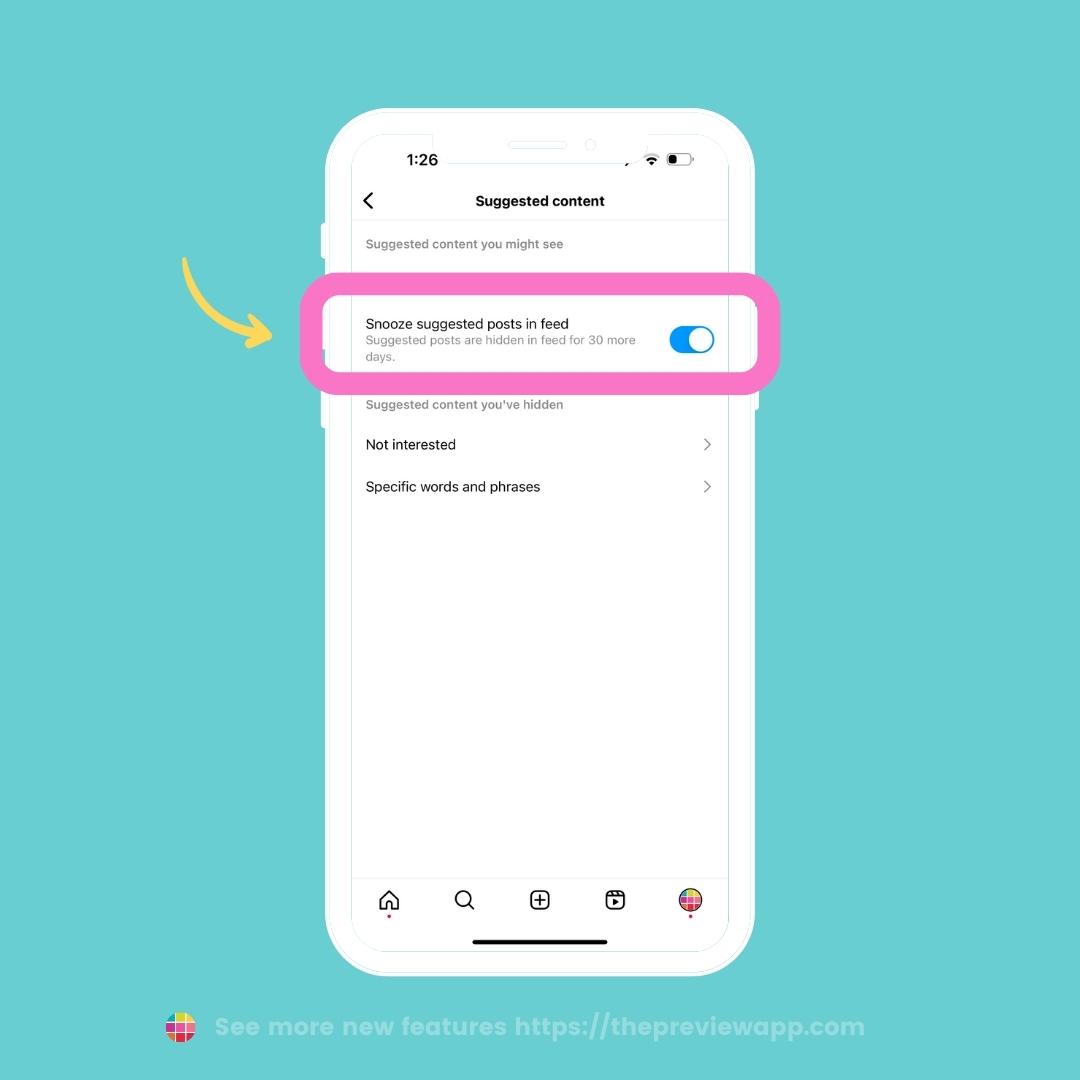 Create Appointments in DMs
Great feature if you have a service-based business (coach, hairstylist, nail artist, MUA, etc…).
Do you have clients contacting you via direct message?
Are you ready to set up an appointment with them?
Don't lose your lead, create an appointment directly in DMs.
The person will be able to add the appointment to their Phone Calendar in one tap. Amazing!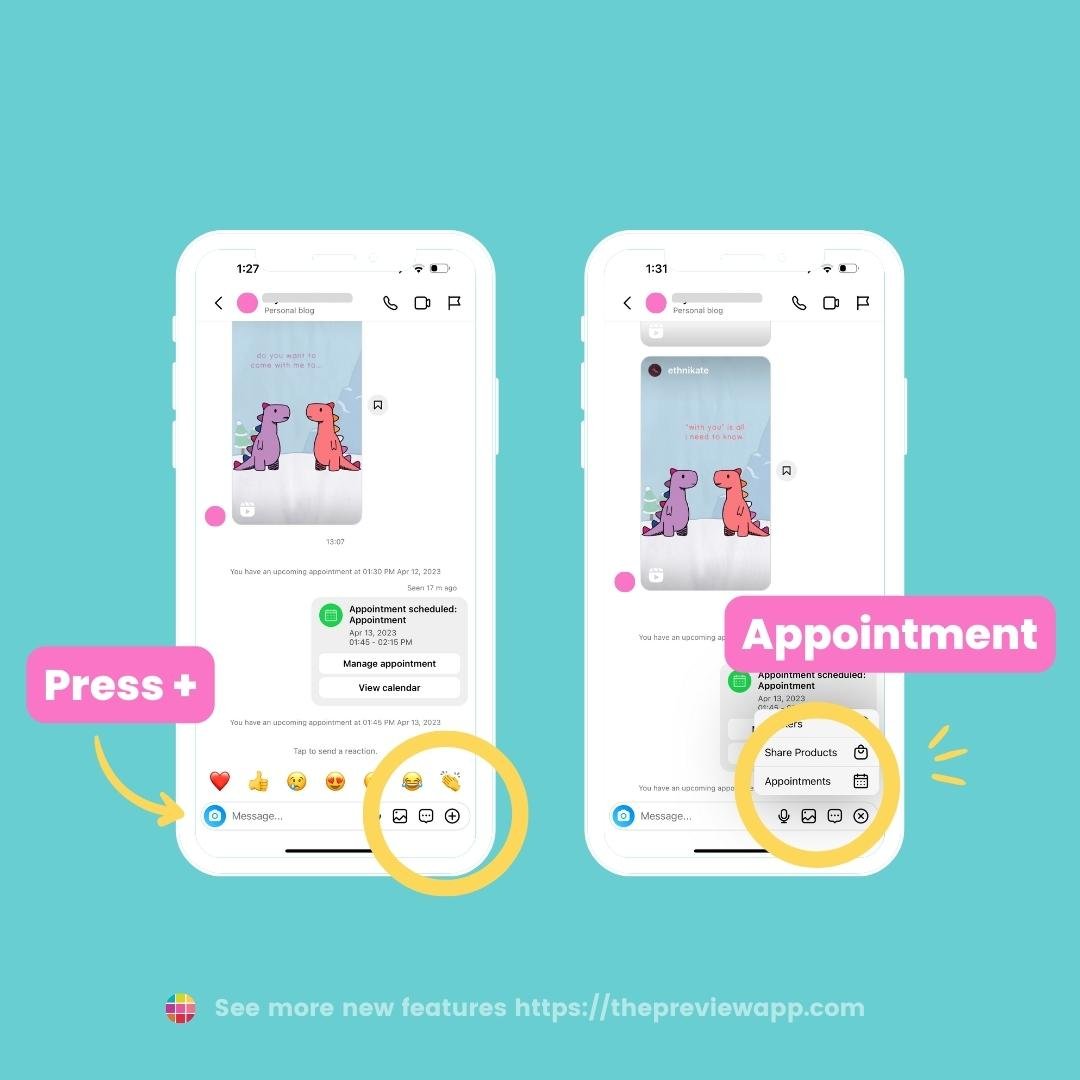 Add your Facebook link in your bio
Are you active on Facebook and want your Instagram community to join you on Facebook too?
Add your Facebook link to your Instagram bio for quick access.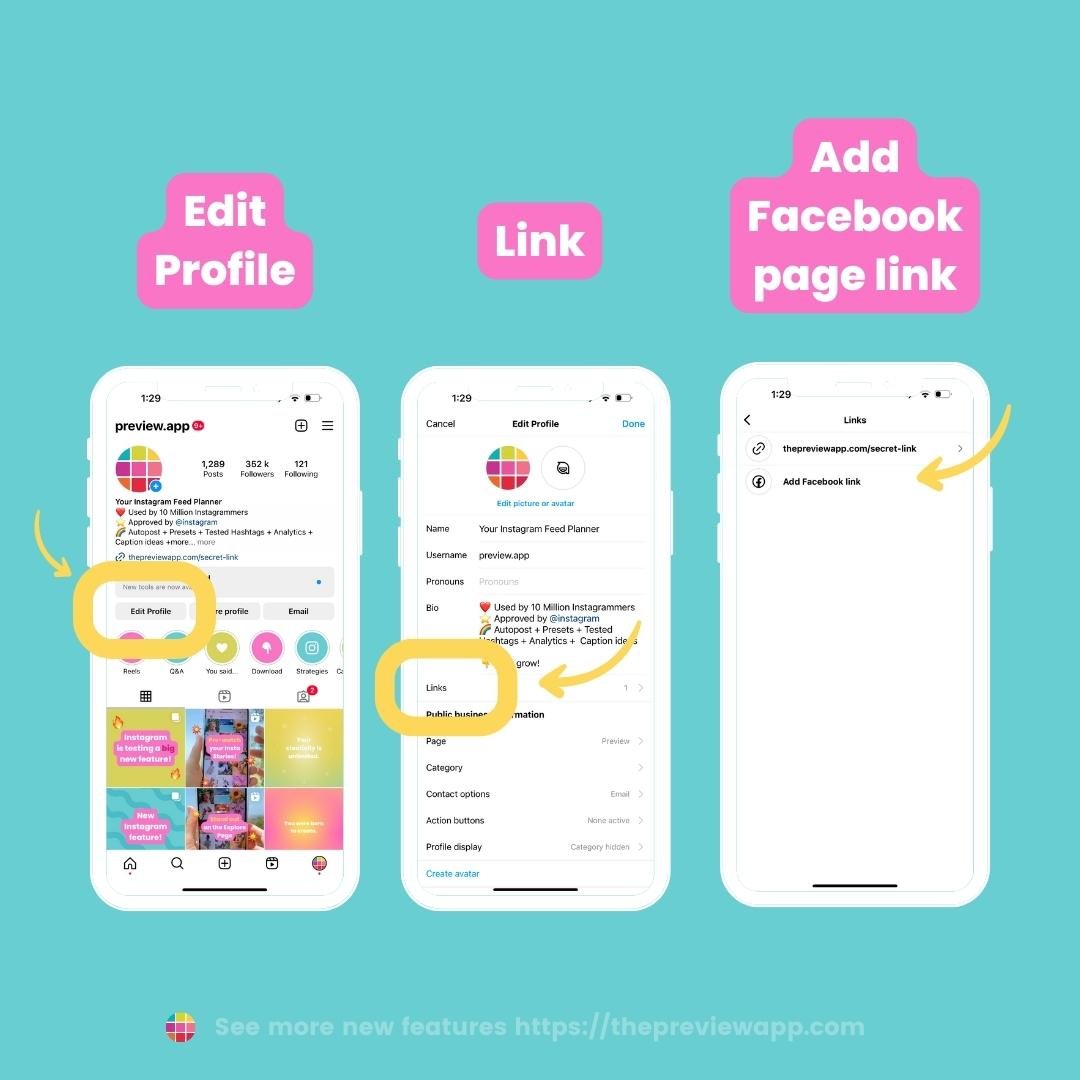 Ads in Instagram Search Results
Remember how we were saying Instagram is becoming like a "Google"?
You can type a keyword in the Instagram Search Bar and see the Search Results.
Instagram is now bringing ads to Search Results.
In this example, if you type "Skin Care" in the search bar, you will see "skin care" related ads.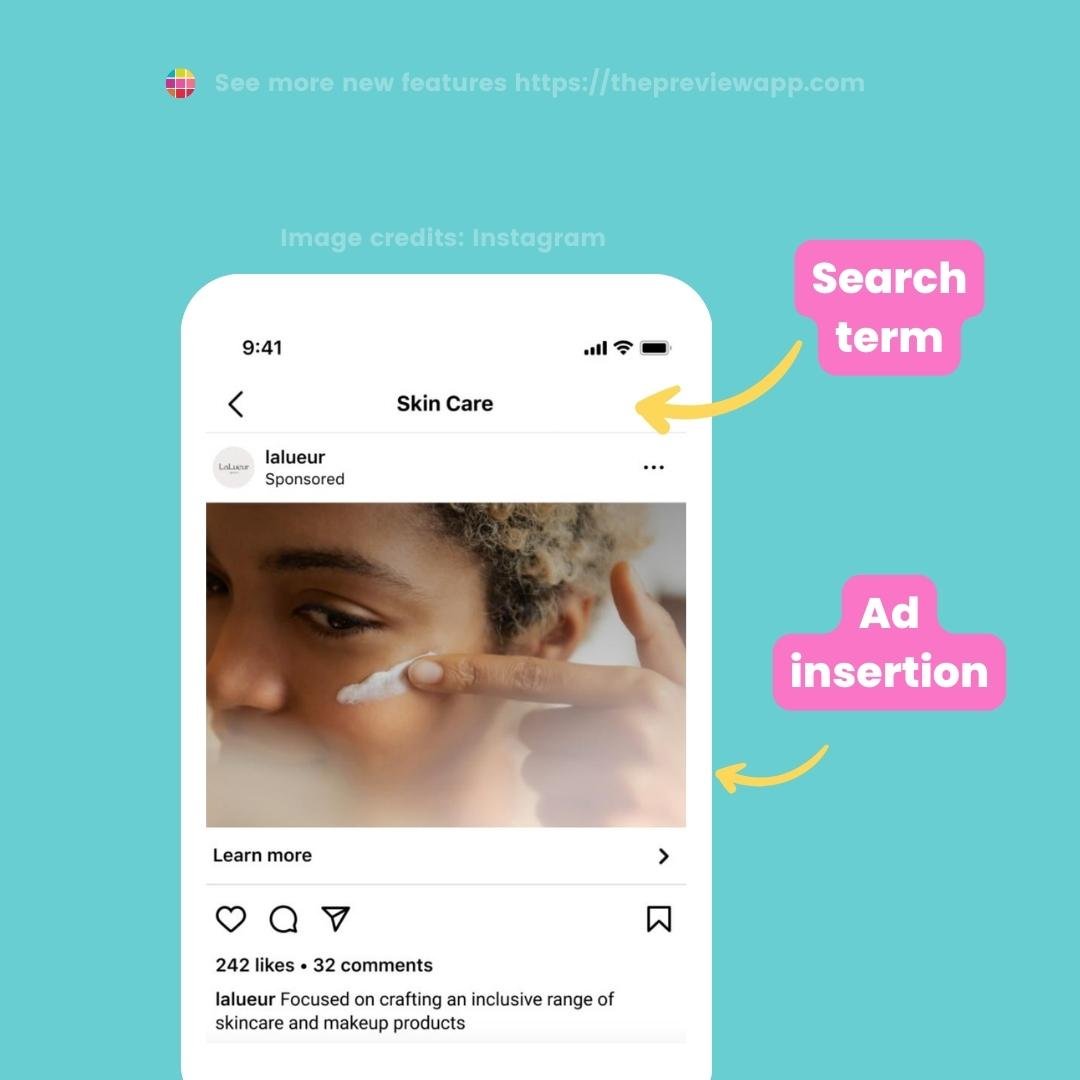 This is for you if you like to create ads on Instagram.
You can now create a "Reminder" ad.
That is, an ad that has the "Reminder" feature.
For example, let's say you are promoting an event, a product launch, a sale. Set a day and time when that event will happen. When they see your ad, people will be able to set a reminder to catch your event right on time.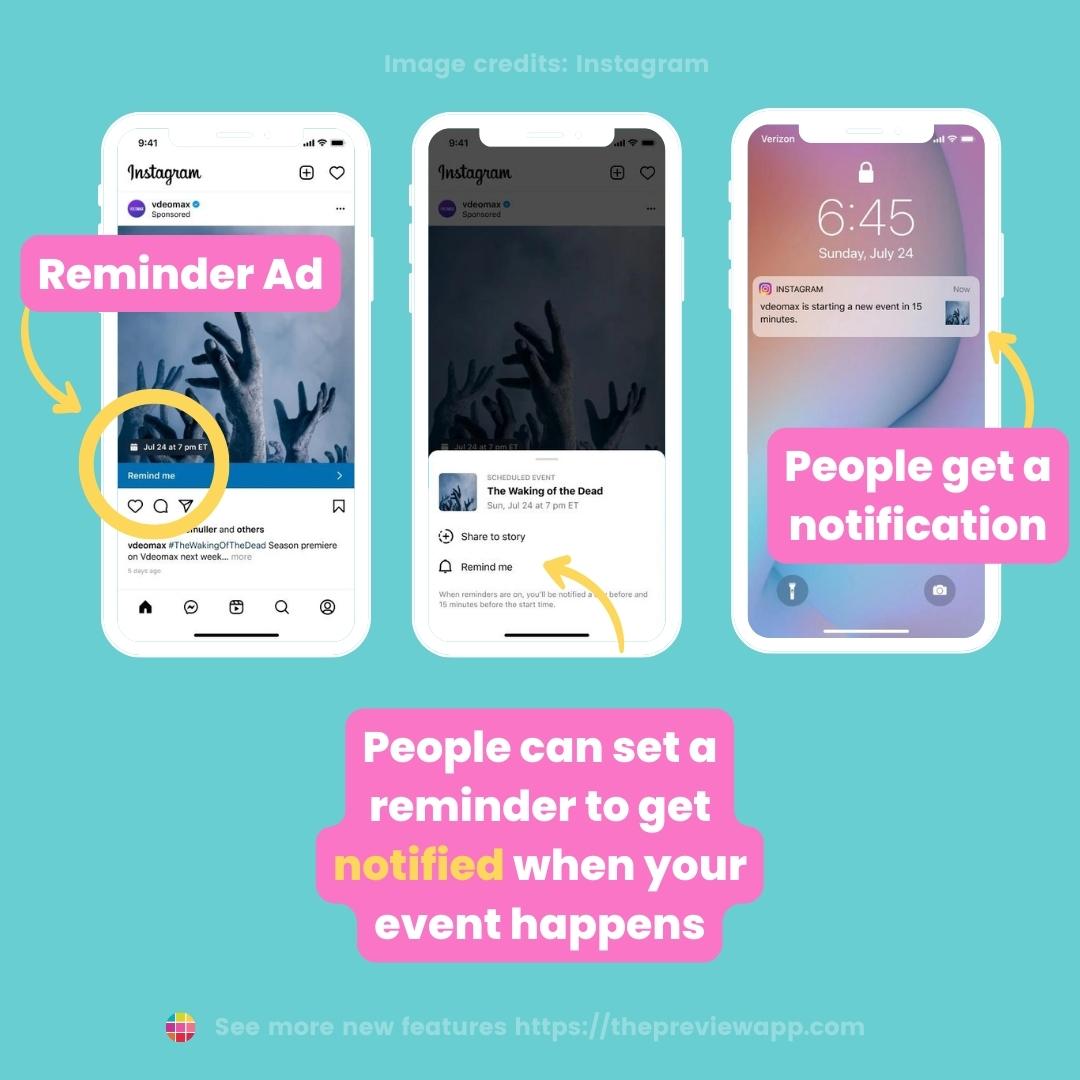 That's it for now. Let us know if you have heard other news, and we will add them to the list.
Otherwise, come back later to check out more news as they come out.