I always share with you lots of Instagram tips. This one is a very important one.
You're here because you know the importance of using hashtags on Instagram (that's how people find you account). So I'll jump right into the issue.
Some hashtags are banned or blocked by Instagram – they can be very innocent hashtags like "desk".
Important rules:
Some hashtags might be banned forever
Some hashtags might be banned temporarily (so they might appear or disappear)
Using banned Instagram hashtags could shadowban, block or penalize your account
Using one banned hashtag could cause all your other hashtags to not work anymore
If you want to use a "new" hashtag, check if it is banned before you use it
Currently, there are over 114,000 banned Instagram hashtags.
I have compiled a list of 2018 banned Instagram hashtags (see the end of the page).
Before I show you the list, I need to show you how you can find banned hashtags yourself. This is very important.
How to view banned hashtags on Instagram
Like I said, there are over 114,000 banned Instagram hashtags on Instagram.
At the moment there's no "automated" tool to get a complete list of all the banned Instagram hashtags.
Here's the thing:
Your Instagram page might be about a very specific topic. We cannot possibly tell you ALL the hashtags banned for YOUR industry.
So you need to know how to find banned Instagram hashtags yourself.
For example:
You might sell furniture, but #desk is banned.
You might have a fashion shop for curvy women, but #curvy, #curvygirls are banned.
You might be a personal trainer, but #shesquats, #fitnessgirls, #swole, #lean or #pushups are banned.
You might be an entrepreneur who want to use #humpday, #tgif, #hardworkpaysoff or #workflow. These hashtags are banned too.
You shouldn't use these hashtags to promote your Instagram page. Instagram might ban, block or penalize your account. You need to be careful. Quickly do your research before you use a hashtag.
I wrote a separate article about how to find banned Instagram hashtags. Here's a summary:
On Instagram, go on the Explore page (the magnifying glass icon)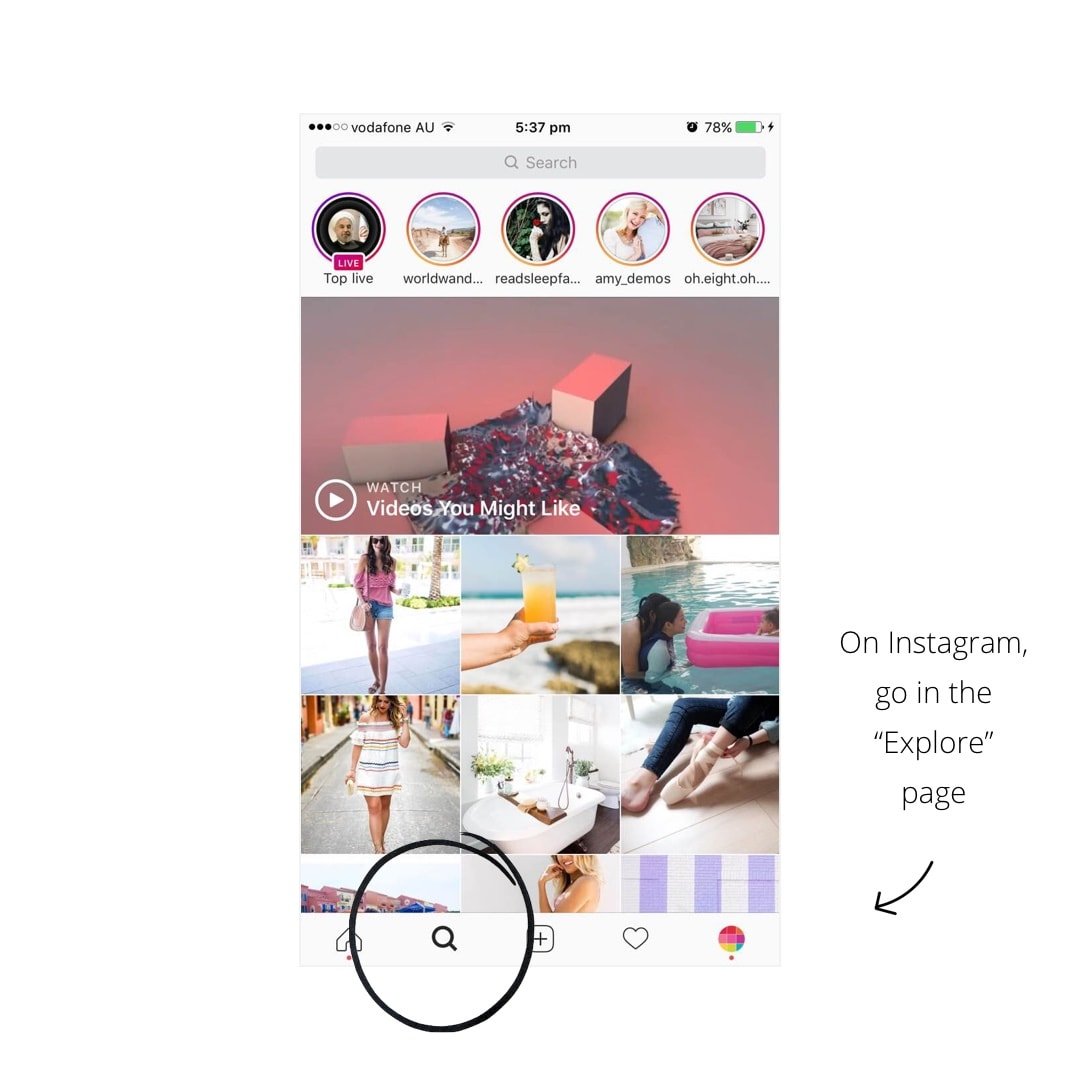 In the search bar, type a hashtag
If the hashtag does not appear in the search results, it is banned (see below)
The hashtag could be banned temporarily or indefinitely. This means that one day it might be blocked, another day it might be back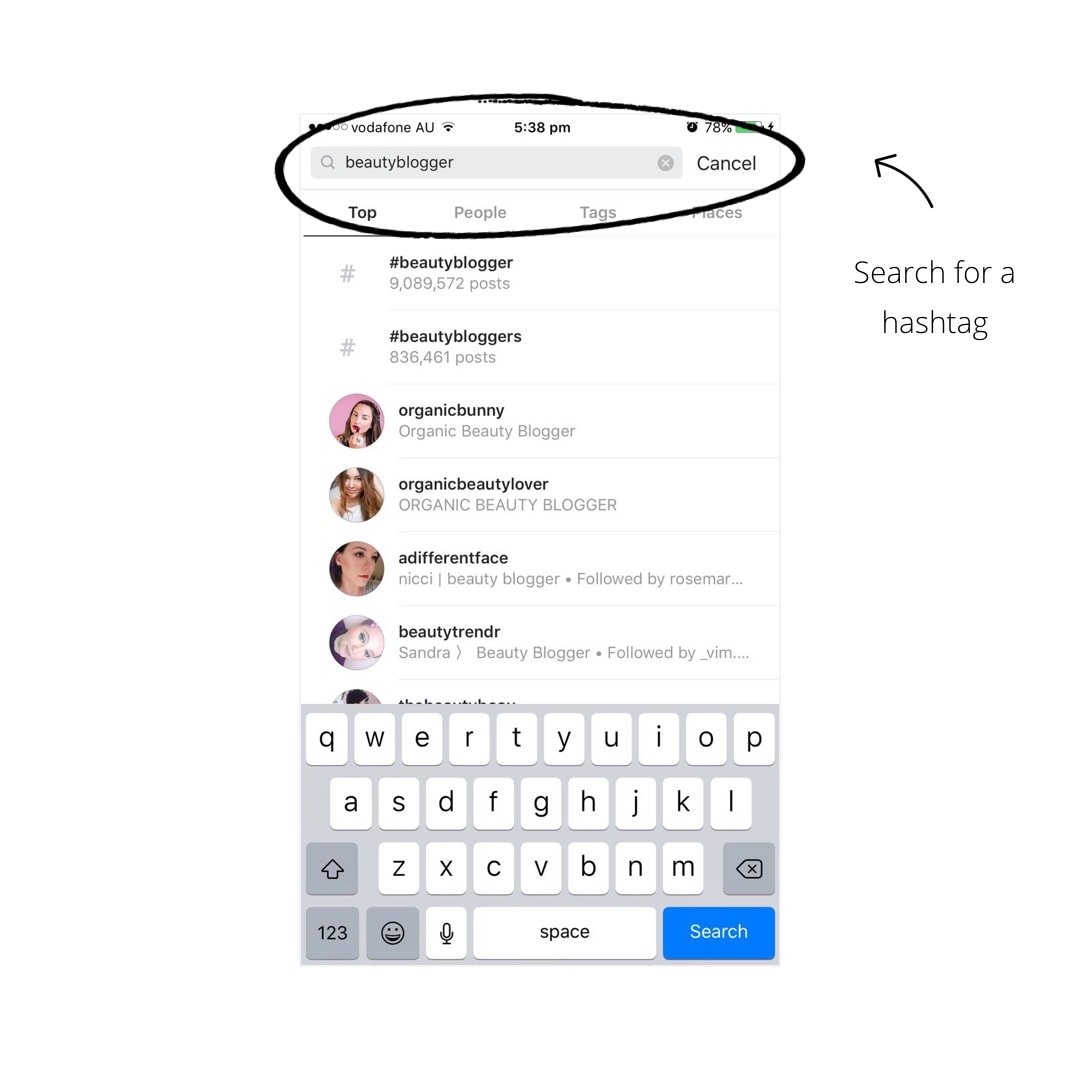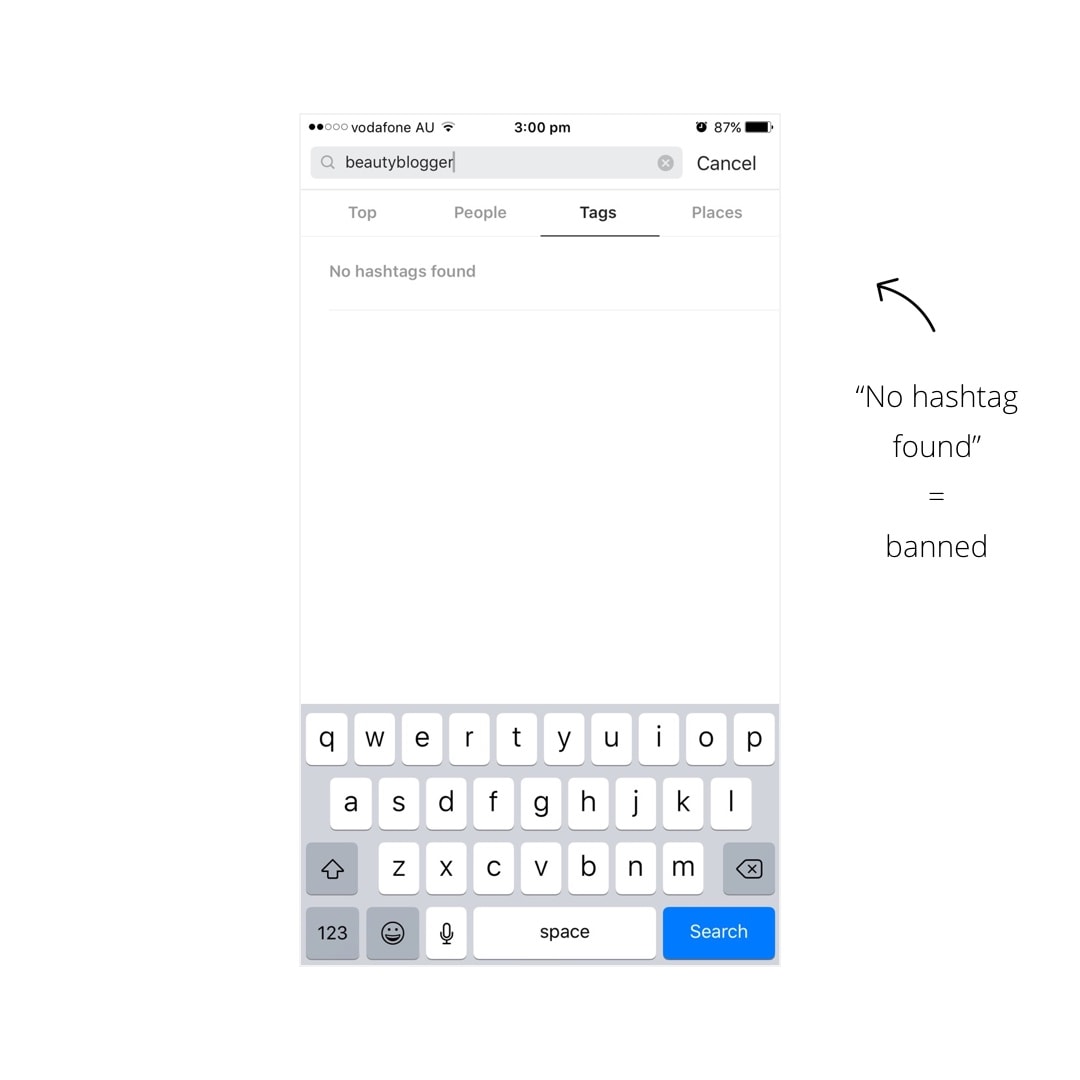 If the hashtag does appear in the search result, tap on it.
You have to confirm it has not been banned. Sometimes it will show in the search result but it links to a broken page (like #beautyblogger below).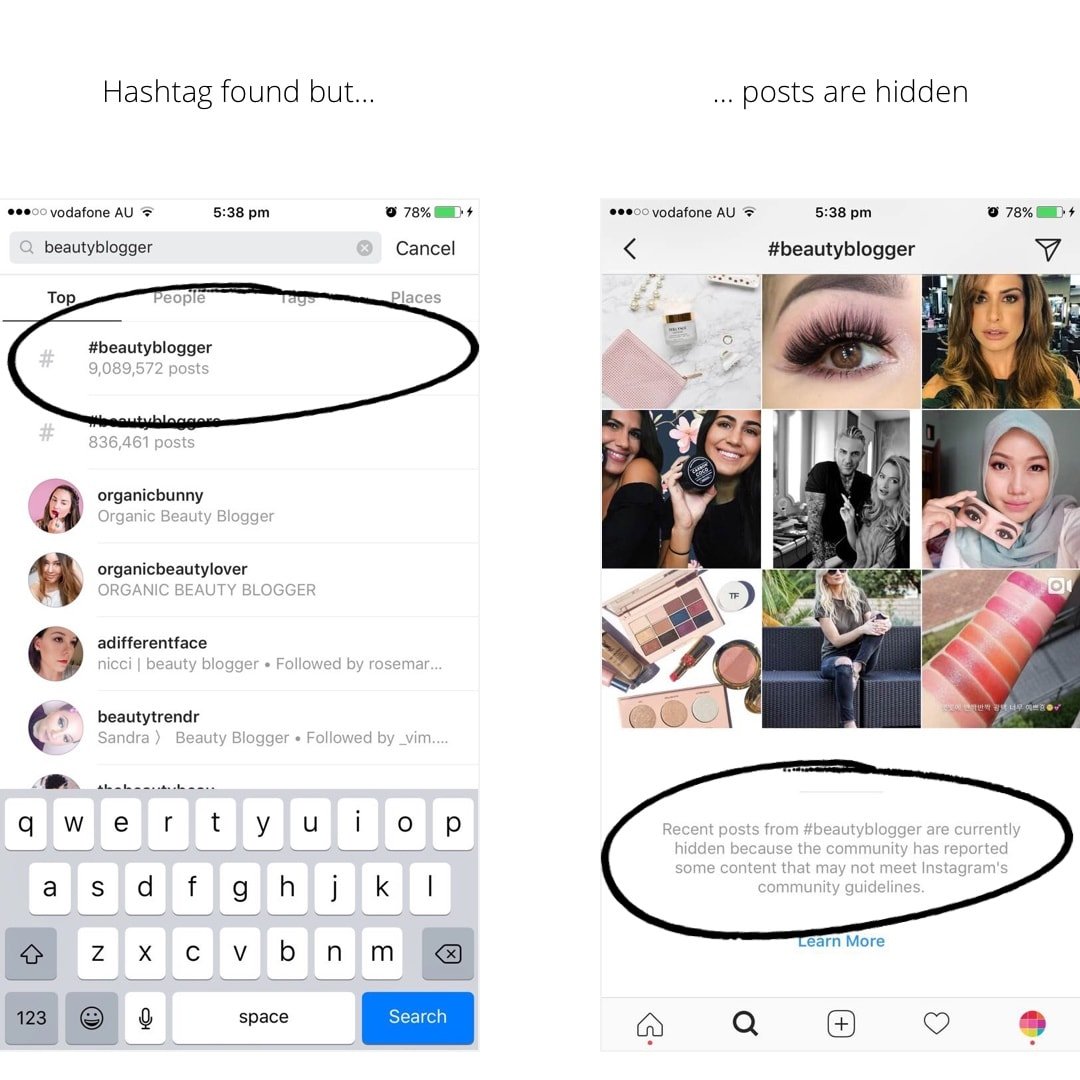 Ok, now you know how to check for banned hashtags yourself. Let's have a look at the list of banned hashtags.
List of Banned Instagram Hashtags 2018
While there's over 114,000 banned hashtags on Instagram, here is a list of "normal" Instagram hashtags that are actually banned: