What are the Instagram trends to know for 2018?
What can you do about them?
How can you keep growing your account?
New trends are appearing fast: image recognition, hashtag communities, and more…
All these trends apply to you whether you have a business, you're a blogger or you simply want to grow your Instagram in 2018.
I've compiled a list of 10 Instagram trends:
I'll give you tips about each trend along the way.
Keep scrolling, or click on any of the link above to go directly to a section.
Let's go!
Instagram Trend #1. Banned automation
This needs to be Trend #1 because it can make or break your Instagram account.
Instagram is very different from all the other social media platforms: it does not allow anyone to use apps or websites that automatically post, like, follow or comment for you. It's against their Policy and can get your account banned, blocked or penalised (less likes, comments, engagement or exposure).
More and more people know about this. Especially since we saw that Instagram shut down a few automated tools last year. And also because a lot of people have been affected by the "Instagram shadowban".
Quick tip: Avoid using apps or websites that do automated things for you (like automatic schedule, automatic likes or comments). Instagram doesn't like that. The algorithm is getting better and better at recognising accounts that use automated tools.
One more thing: Not all Instagram tools are dangerous. Some are approved by Instagram. Learn how to tell if a tool is approved by Instagram or not (read Part 2).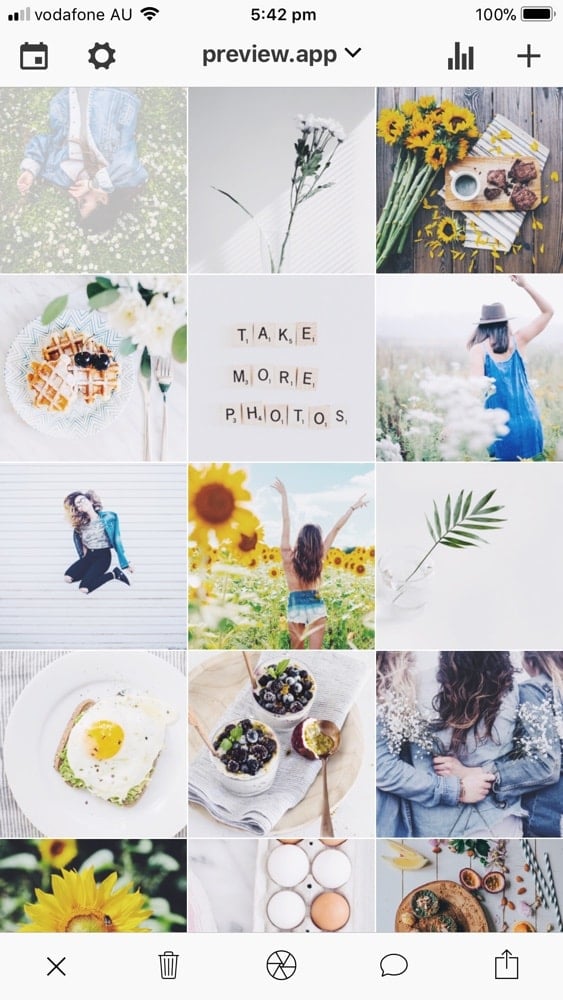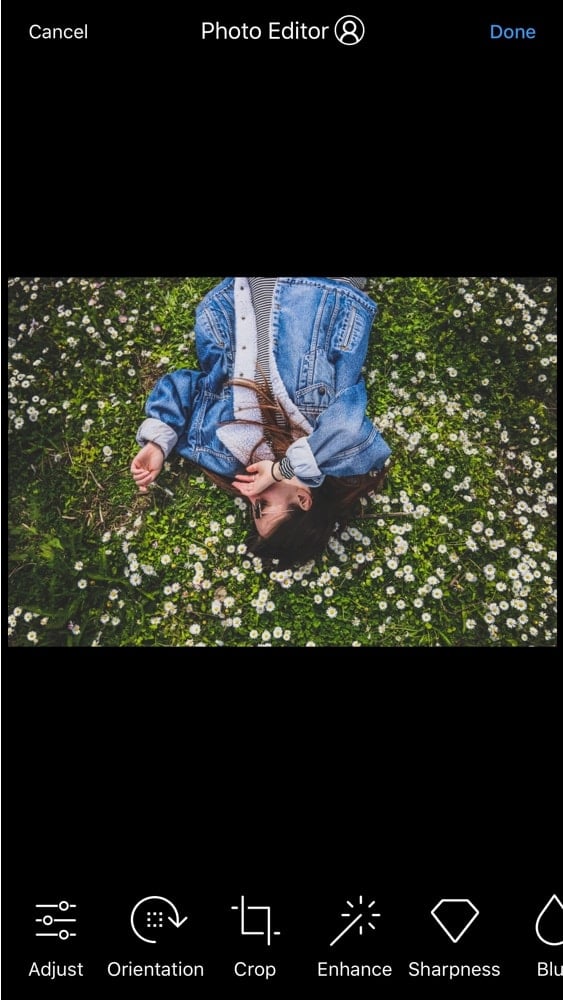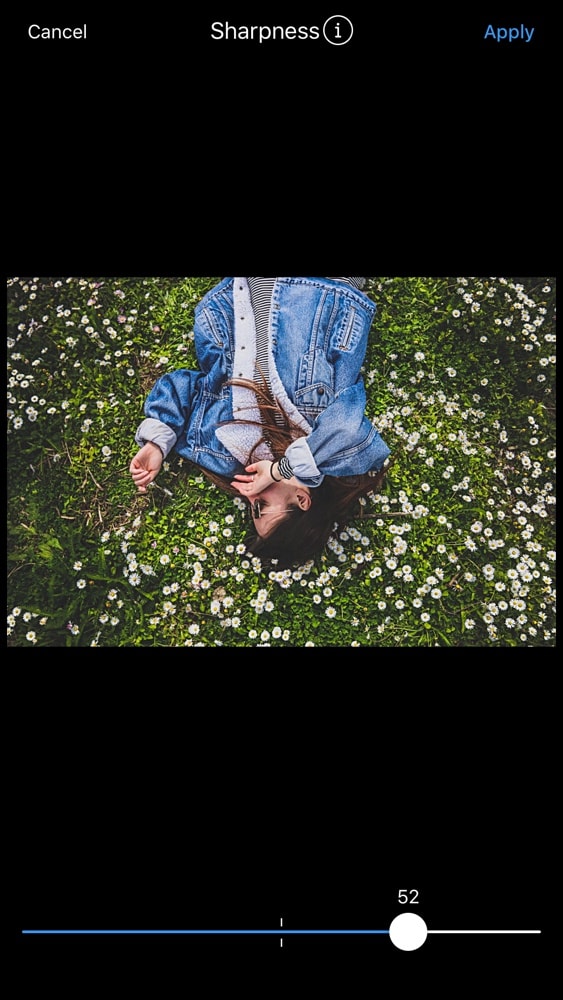 Instagram Trend #3. Themes
This might not be a new trend for some of you, but it has become a "must", especially if you want to grow your account. We all want to make a good first impression when people visit our profile. If people like what they see, they will hit that "follow" button. It's really that simple.
There are 2 types of Instagram themes:
General theme: Share awesome content to people, without caring about the look of the feed. Example: Buzzfeed. People connect and love the content.
Aesthetic theme: Care about the look of your feed and make it all flow. People connect and love the style and creativity.
Both are great Instagram feed ideas. As long as you are captivating the attention of people (and YOU are having fun) – you're winning.
Many people now take their time to create an aesthetic theme because it makes their feed stand out. It gives your page personality.
It's super easy to make a cohesive Instagram theme (just follow these steps).
Preview is useful for that because you can rearrange the order of your posts to design your feed. It also has a bunch of presets to help you stick to a specific theme.
Instagram Trend #4. Cinemagraphs
Cinemagraphs are getting super popular on Instagram. I like to call them "moving photos".
Our friends Joanne and Michelle are pros at this. They use the apps called Werble. and Plotagraph. Check out their accounts to see their animated photos.
They have lots of different "effects" you can add on your photos.
Click on the image below to see it in action:
Instagram Trends #5. Hashtag communities
If you've been reading our Instagram tips for a while, you know how much we LOVE hashtags.
A hashtag is a door to an amazing community on Instagram.
However, some hashtags are just oversaturated now. They are too broad, too general, and they don't really help you grow your Instagram account.
Hashtags like #love, #food, #dog are too general and have too much competition. Millions of people post photos using these hashtags.
There are hashtags that have less competition. Usually they have been created specifically to gather a community of like-minded people. Hashtags have become communities.
That's just awesome!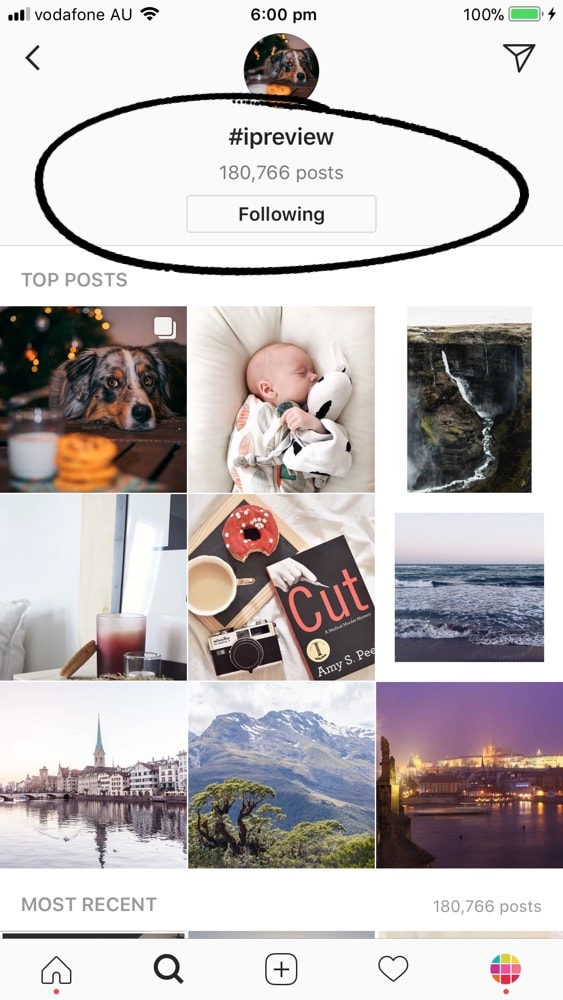 Tip 1: Look how many posts a hashtag has. Use hashtags that have around 1 million posts or less.
Tip 2: Use hashtags that link you to the right community on Instagram. You can use the Hashtag Finder in Preview app to find community hashtags.
Tip 3: Don't just follow people you like. Follow hashtags too. By following one hashtag, you are connecting with thousands of people. You will see popular posts in your home feed. This is an amazing opportunity to discover new people.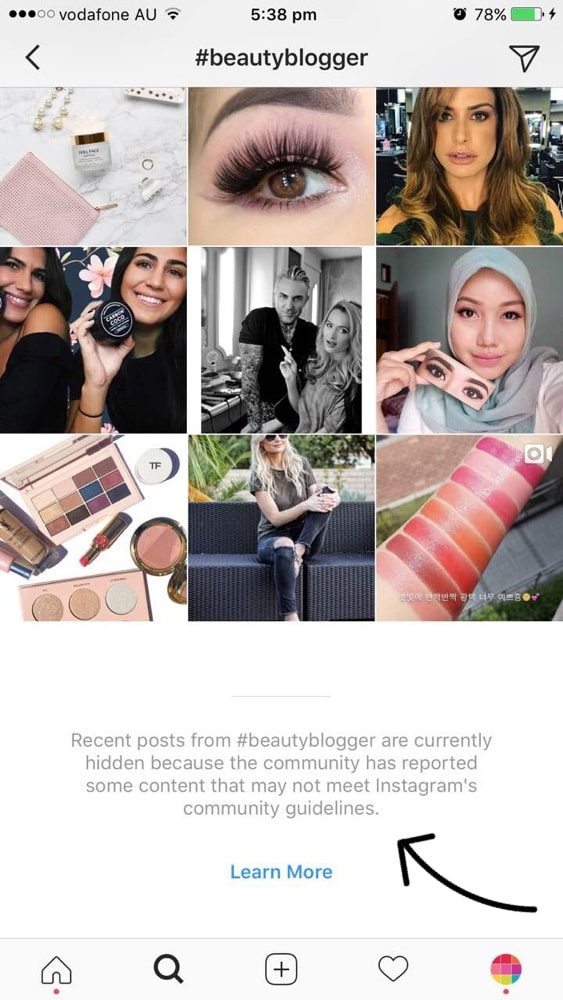 Tips: Here is a list of banned Instagram hashtags (I also show you how you can find banned hashtags yourself too).
Avoid using these hashtags because they could get your account banned, blocked or penalized.
Instagram Trends #7. Videos
Instagram is pushing video content.
Videos play automatically on the Explore page to capture our attention
They have bigger spaces on the Explore page compared to photos
Videos seem to have a long-shelf life (we have seen a one-week old video being featured on the Explore page)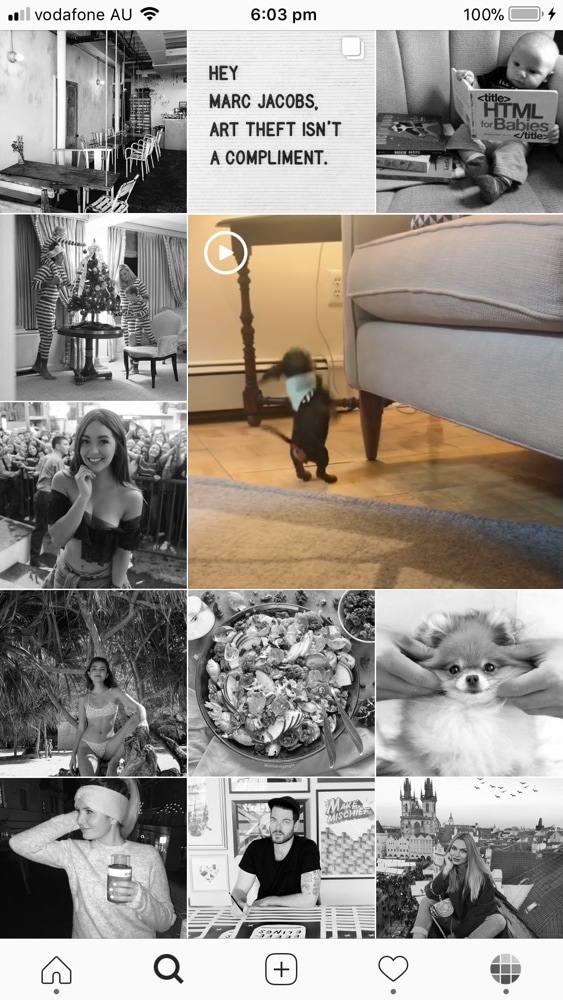 Tip: Use video editing apps like VideoLeap or computer software like iMovie and Final Cut Pro to easily create quick videos. A video can be:
a video
a gif
a cinemagraph
an animation
Instagram Trend #8. The number of followers you have doesn't matter – Engagement does
Instagram is always improving its algorithm. It seems like the algorithm is favoring engagement the most.
The "Top 9" photos on a hashtag page prove my point. A lot of people in the "Top 9" have great engagement. They don't necessarily have thousands of likes or followers.
Look at the images below:
#smallbusiness is a very competitive hashtag (more than 10 million posts)
The third photo in the Top 9 only has 385 likes, but really good engagement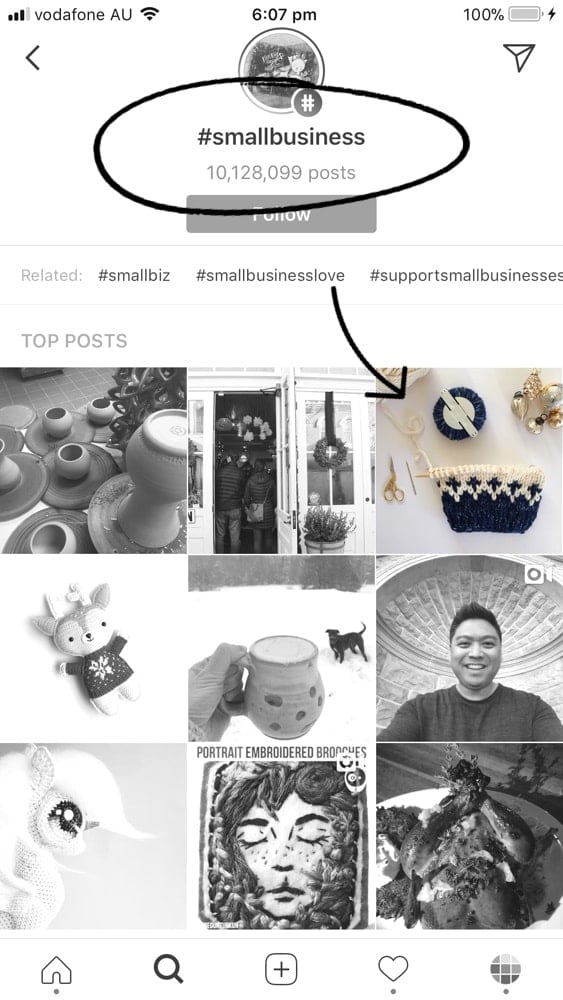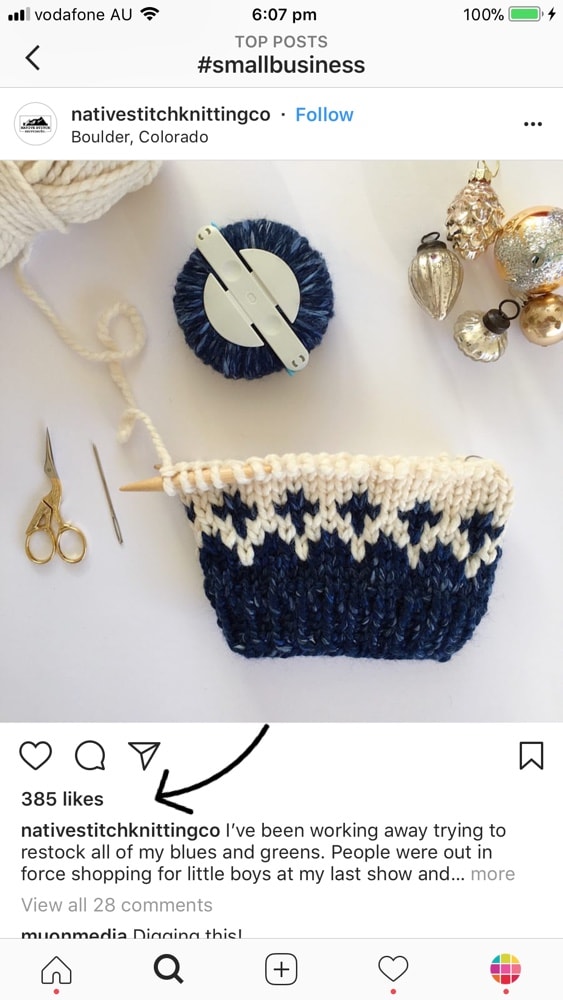 Comments seem to become more important than likes.
If you have a business or want to grow your Instagram account, you should aim at getting good engagement (= more comments).
Tips: Don't use bots to get comments and likes (Instagram prohibits these tools). It might hurt you in the near future! Remember, Instagram penalises those who use automated tools. Keep it natural. Stay social. Have fun! Genuinely interact with people. Find a bunch of people you love to interact with. Nobody can beat genuine relationships like that!
Instagram Trend #9. Insta Stories versus Instagram feed
I believe that your Insta Stories should complement – but does not replace – your Instagram feed.
Let me explain:
Insta Stories and Instagram feed are two different platforms. They both have different roles to play to grow your Instagram account.
Insta Stories disappear. Instagram posts don't. That's a big deal.
People are more likely to find you through the photos you post on your feed. Why?
Because your photos and videos will appear on people's:
Home feed (if they follow you)
Explore page
Hashtag page
Location page
"Recommended for you" section on their home feed if they don't follow you (amazing!)
On people's own Instagram feed if they repost you (winning!!)
Photos stay around longer. People use Instagram to search things. They type keywords to find photos. Example: wedding inspiration, flatlay ideas, best vacation, creativity.
If you want your account to be searchable and FOUND on Instagram, keep posting high quality, engaging content and use the right hashtags.
Insta Stories last for 24 hours. After that, they disappear.
Use Insta Stories to stay in touch with people, give news. Let people follow you around during the day.
Example:
Helene from @heleneinbetween is a great example:
Her Insta Stories: Watch her Insta Stories to follow her around during her travels. She shares her behind the scenes when she's getting ready for her adventures or writing new blog posts. Her Stories complement – but does not replace – her Instagram feed.
Her feed: She uses her feed to highlight her favorite moments, places and travel tips. Her feed looks like a travel journal.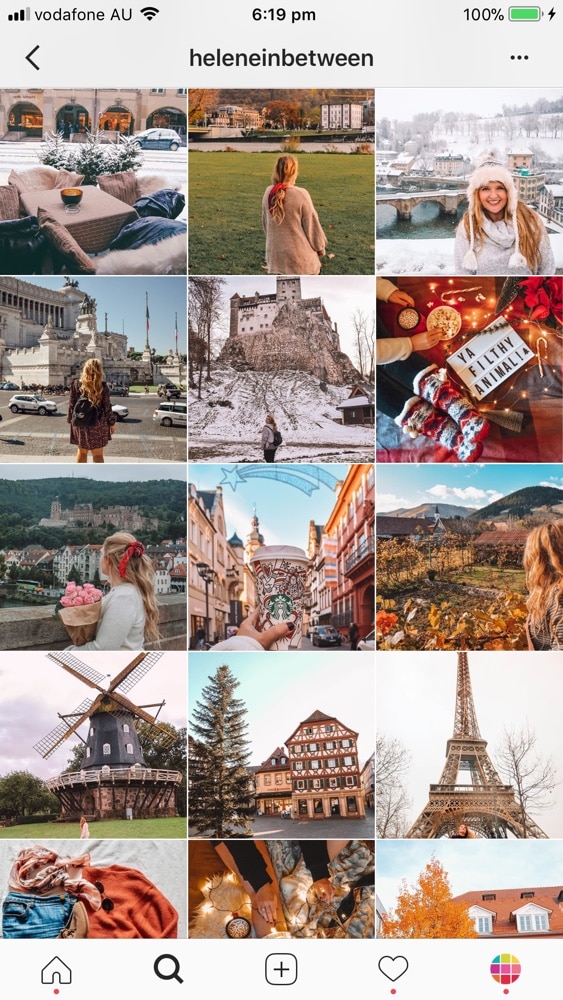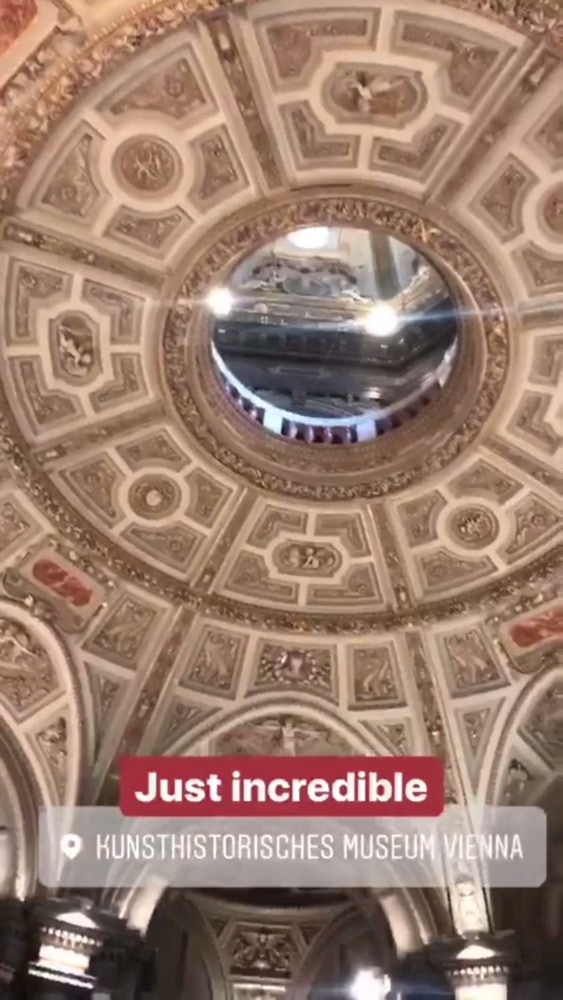 Instagram Trend #10. Image recognition
And the final Instagram trend I want to talk about is: the image recognition.
There are rumors that Instagram is now using image recognition:
To detect inappropriate photos (and hide them)
To show you photos you might like
But Instagram is not the only one using image recognition… on your Instagram photos.
What I'm going to say is VERY important is you are building a brand on Instagram.
Companies are investing in image recognition software like MetaEyes to scan Instagram photos.
Brands are even using image recognition software to find social influencers.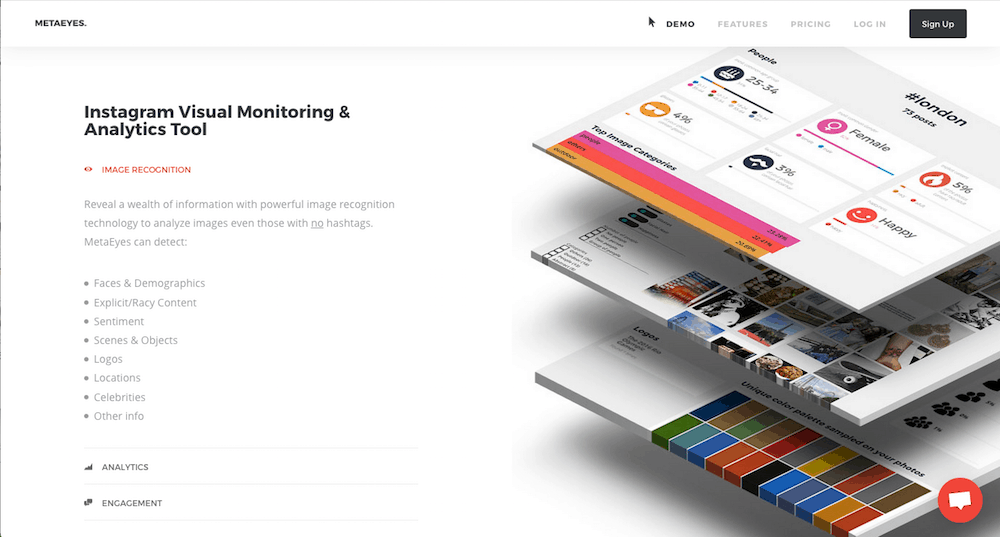 Tip: This teaches us a big lesson. If you are building brand, make sure you post high quality photos. We should be able to easily see what you are doing or wearing.
I hope you found this article useful. Let me know in the comments: which Instagram trend do you like the most?
Don't hesitate to ask questions if you have any!