Congratulations on launching your business!
Let's look at how to introduce your business on Instagram and first instagram post ideas.
I will give examples and caption ideas too.
Post idea #1. Introduction
The first post idea is obvious:
Introduce yourself.
Photo / video:
Caption ideas:
Write a "Welcome" message
What people can expect to see on your account (what you're going to post about)
Write things like: Your name, where you're from, what you do, who you help, why you love what you do, and a fun personal fact (like your favorite food or what you do in your spare time)
3 fun facts about you (or your product / service)
2 truths and a lie (let people guess what the lie is)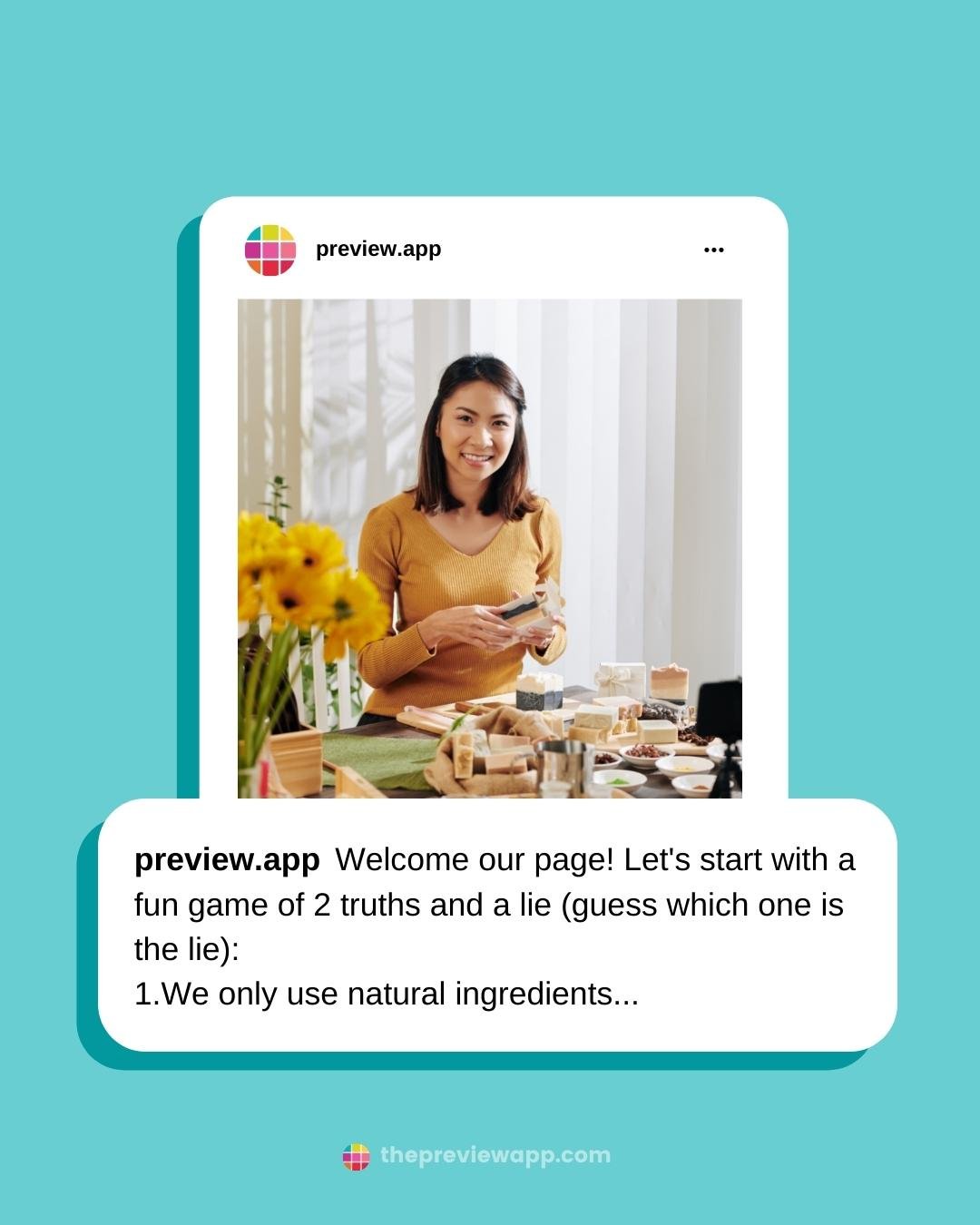 Post idea #2. Your business story
Share your story.
Photo or video ideas:
Yourself
You in your workplace, studio or element
A timelapse of you doing your work
A photo of your finished product
Caption:
Your story
What / who inspired you to start this business?
How did you get the idea and get started?
What / who motivates you?
What is your dream / goal?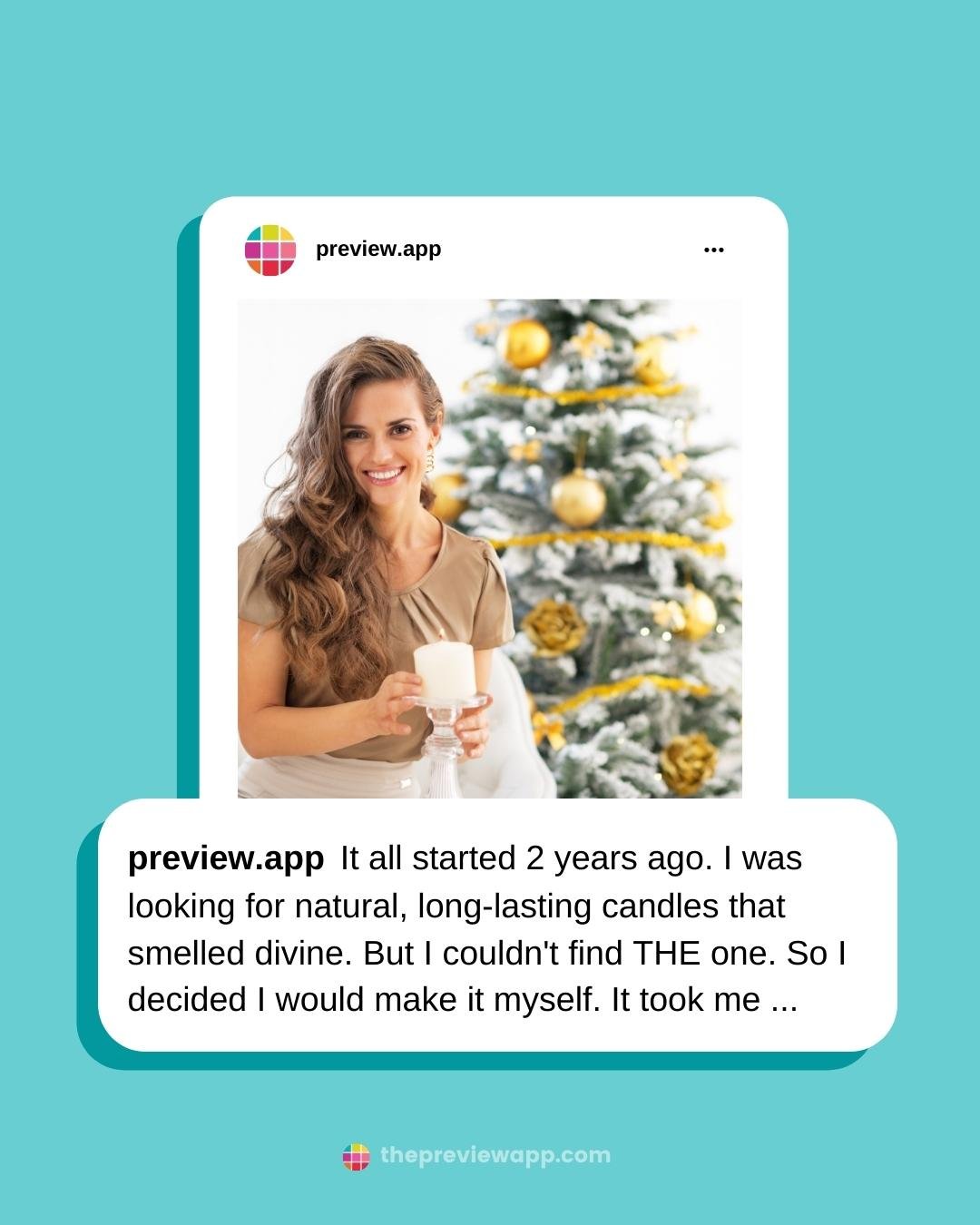 Post idea #3. Problem and solution
Did you start your business to solve a problem?
If so, which one?
Write about the problem and say how you help (the solution).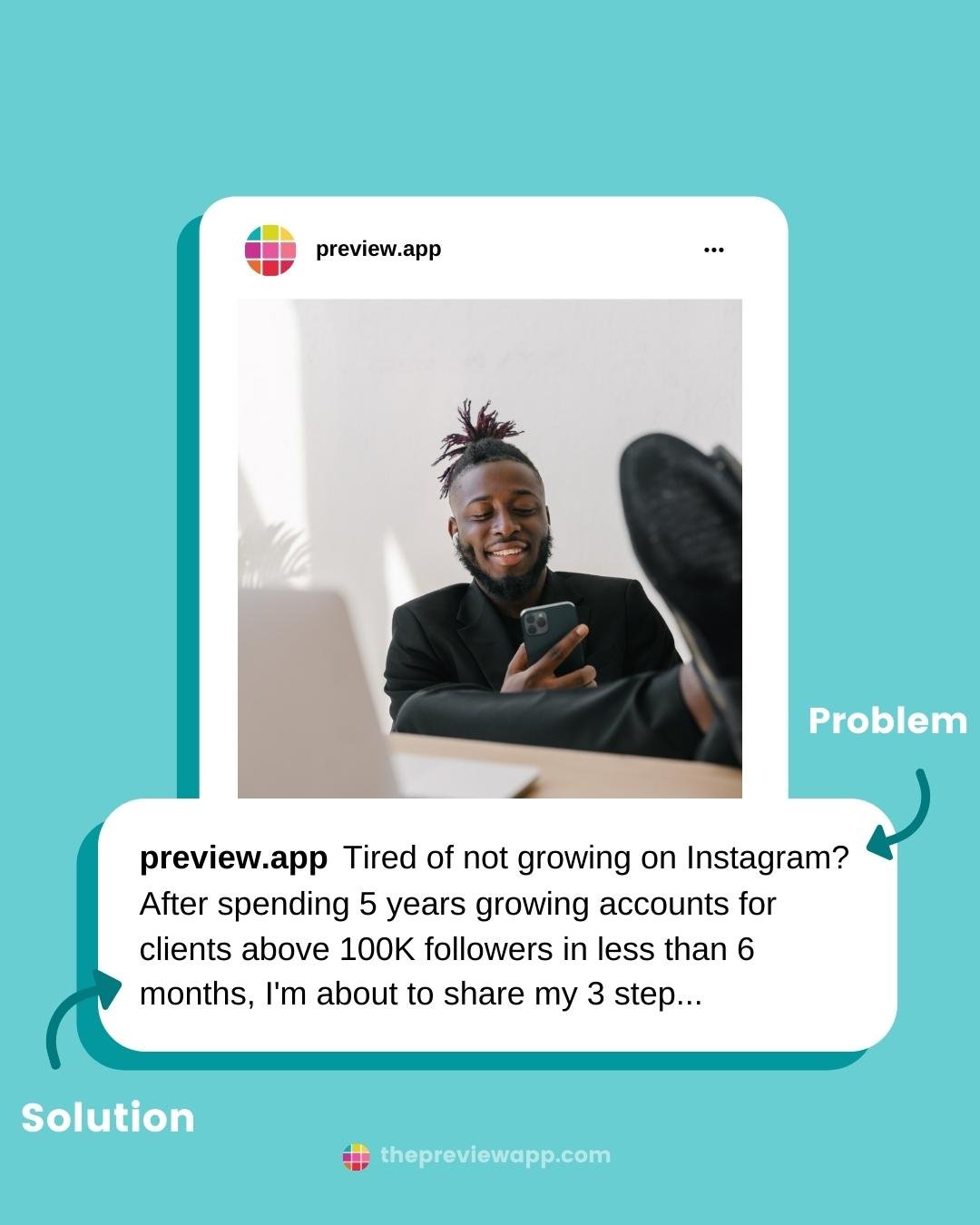 Are you going to launch a product? Or service?
And you want to make a fun reveal?
Share a sneak peek.
The sneak peek can be:
A single photo with a hidden clue, or
A series of photos that will reveal your new product
Caption ideas:
Clue #1: Can you guess what's coming soon?
Clue #2: Who can see the new product in this picture?
Clue #3: You use it in the kitchen. Can you guess what it is?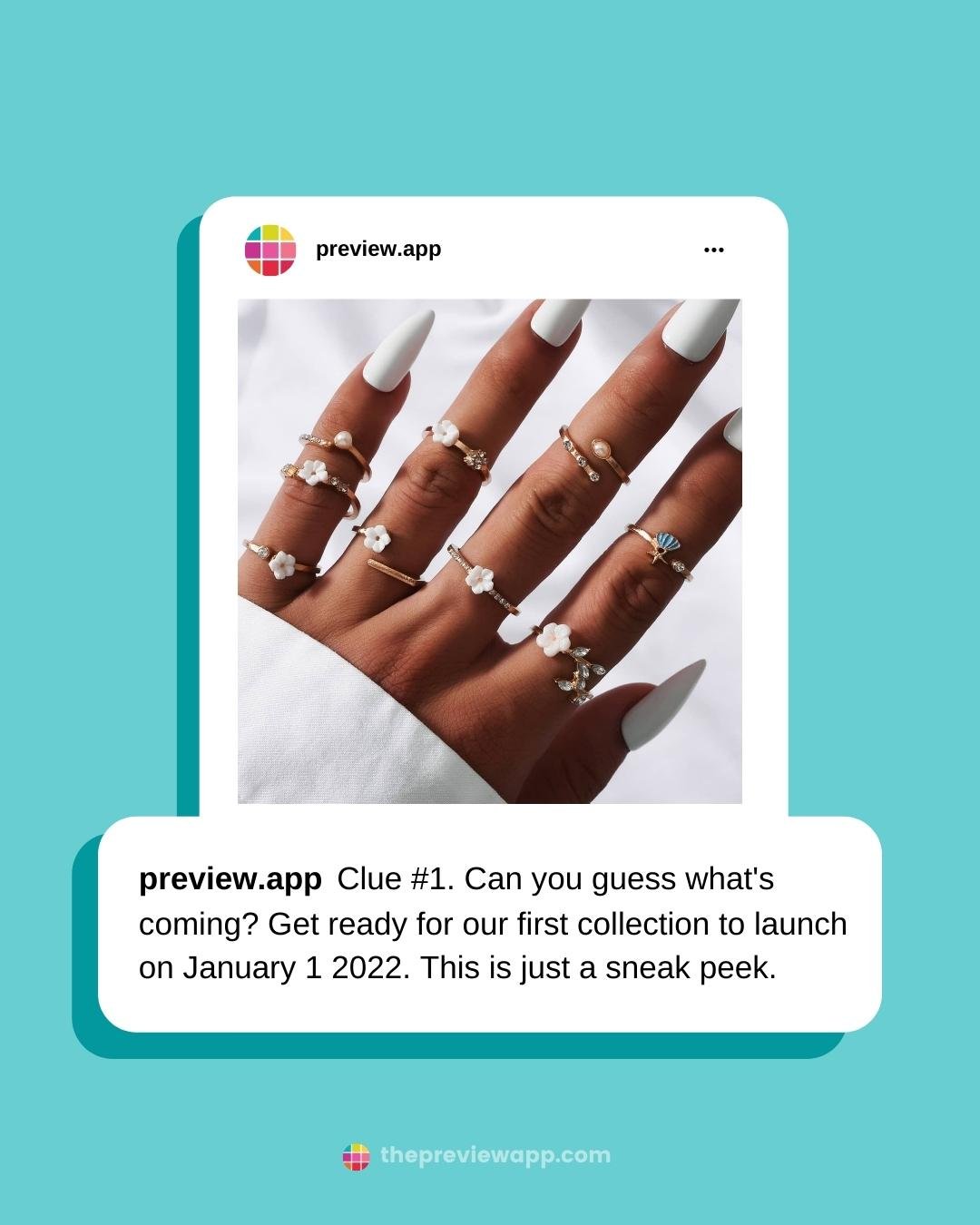 Post idea #5. Puzzle Grid
This is a SUPER popular introduction post for businesses.
Because you start with a BANG!
How to do it?
Take a big photo that represents your business or shows your products.
Use Preview App to split this big photo into multiple posts.
Here's an example: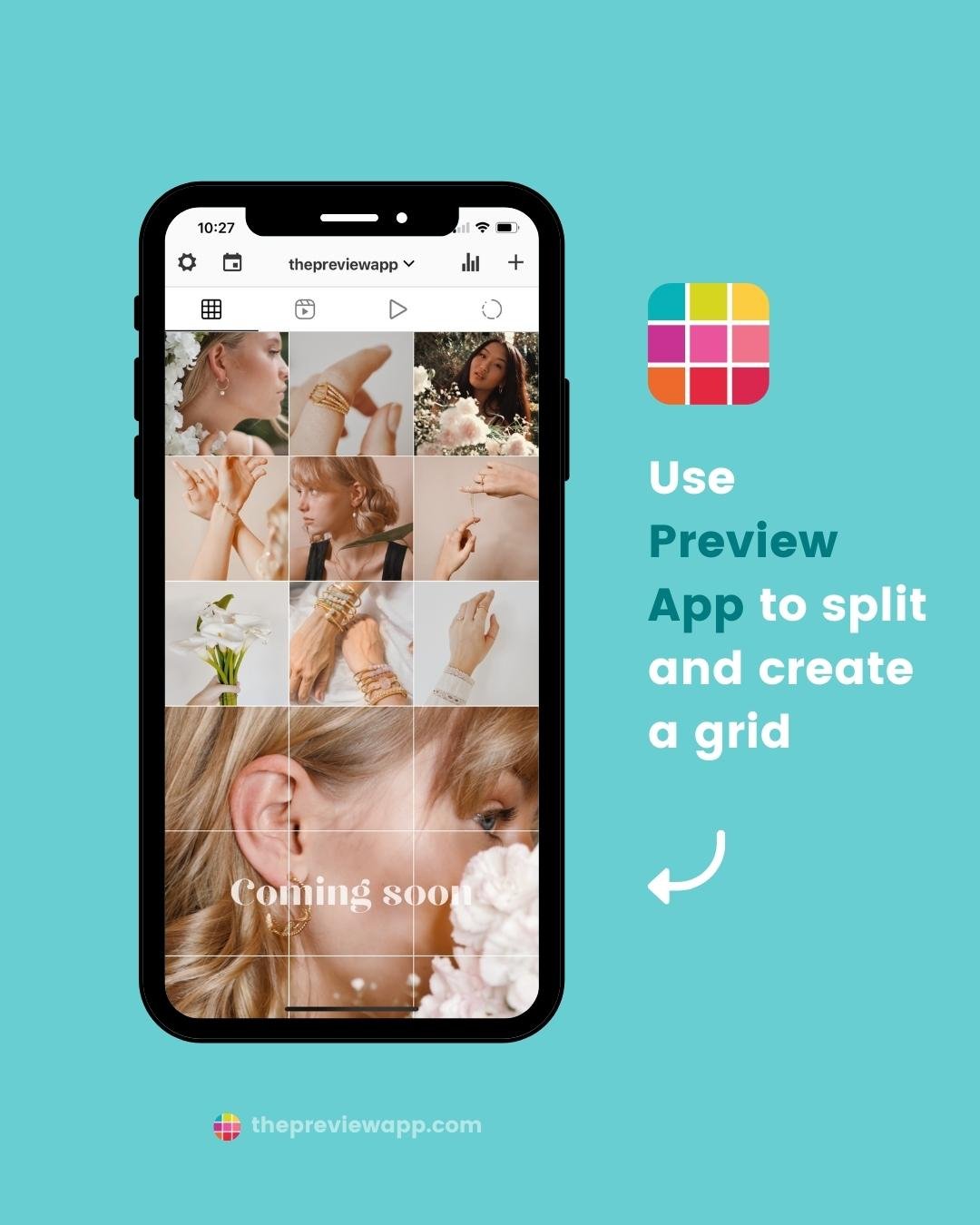 Post idea #6. Your uniqueness
Ask yourself:
What makes you unique?
How are you different from others in your industry?
How is your product or service different?
Write about this in your caption, or create a Reels with these facts.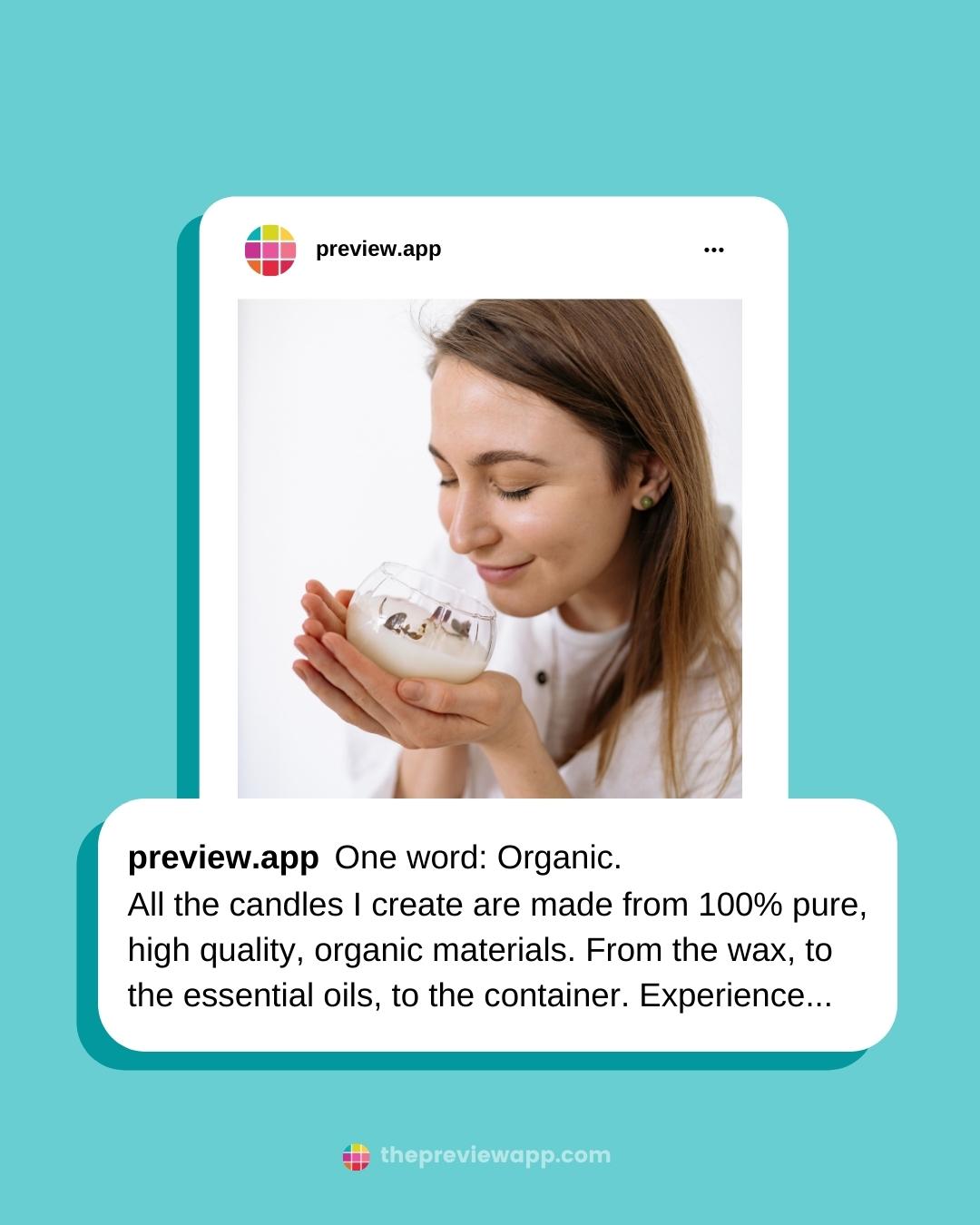 Are you going to launch your new product or service soon?
But want to start posting on Instagram now?
Good idea!
Do a countdown to build the hype.
Here is an example of a countdown feed I planned with my Preview App: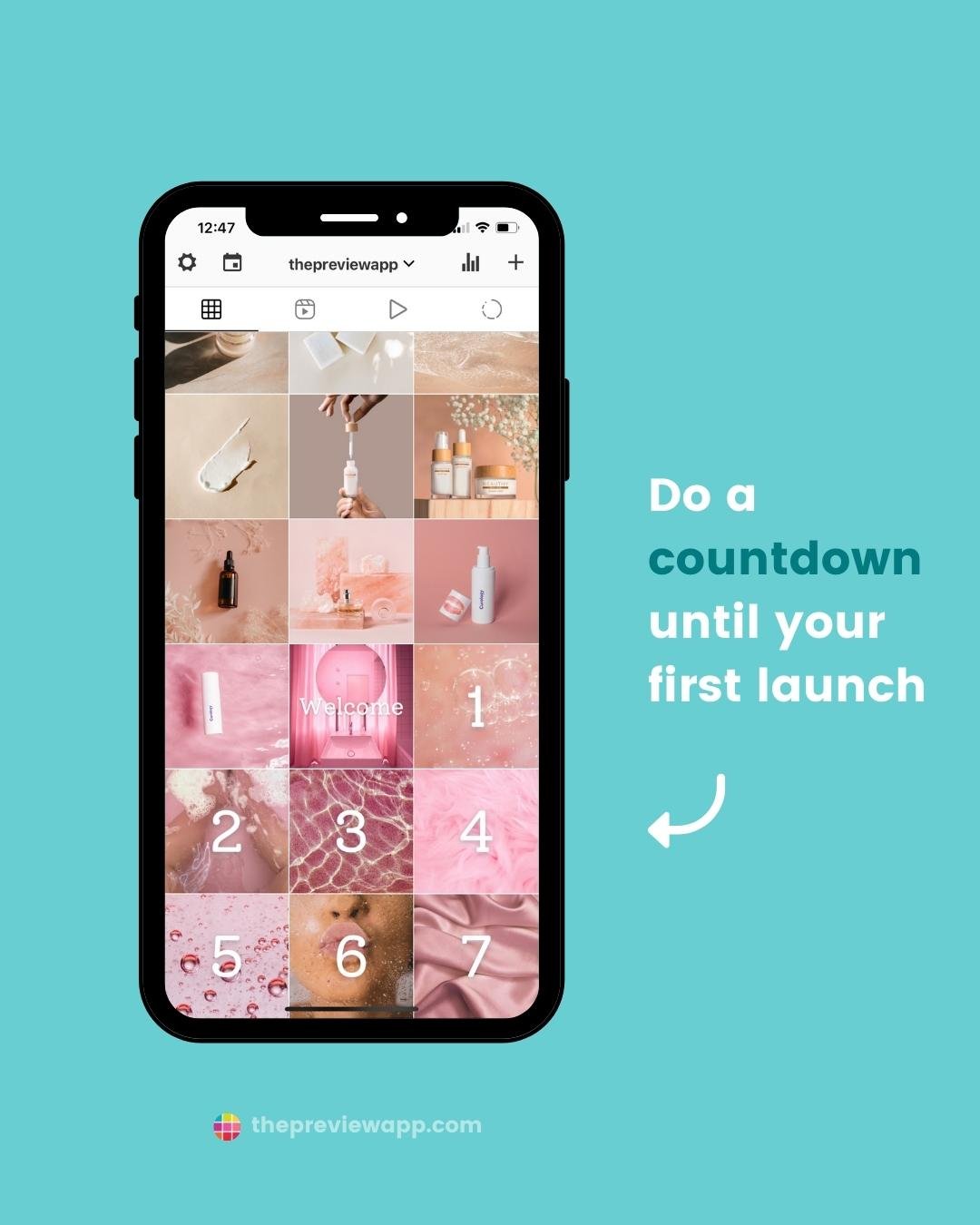 Want a fun way to introduce your business on Instagram?
Create a game!
Here are 2 game ideas:
Hide and Seek: Get your followers to find a hidden clue in your photo(s).
Anagram: Get your followers to find letters in each post. Each letter will form a word. This word can reveal the name of your new product or a secret password they can use to have early access to your online shop.
Here is an example: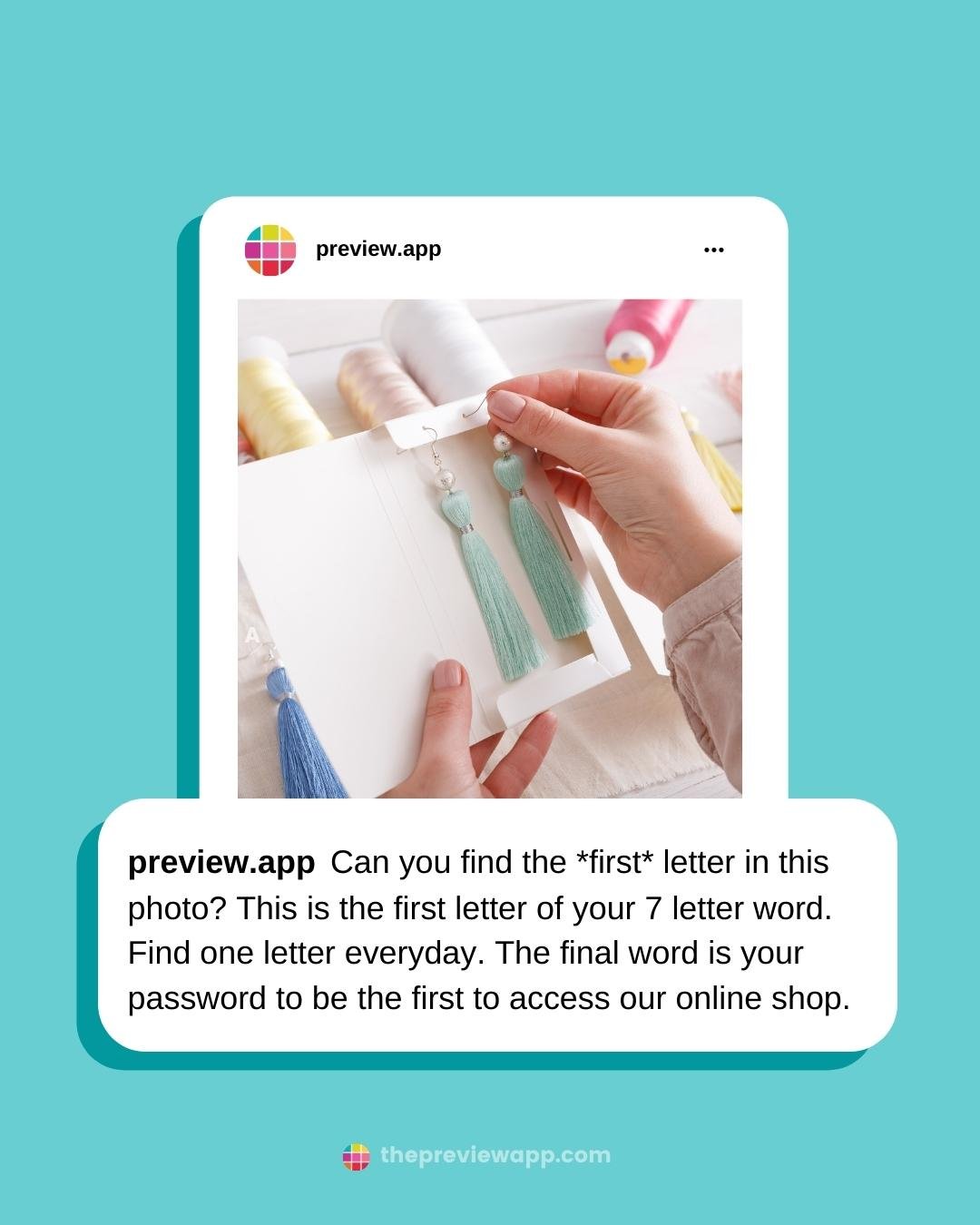 Post idea #9. Set the vibes
Don't want to post photos of your product yet?
But want to start posting to build your Instagram presence – before you launch?
The solution:
Create a visual theme using lifestyle photos.
These photos will set the vibes for your brand.
For example, if you sell swimwear, you can post beach and summery photos. 
Like this: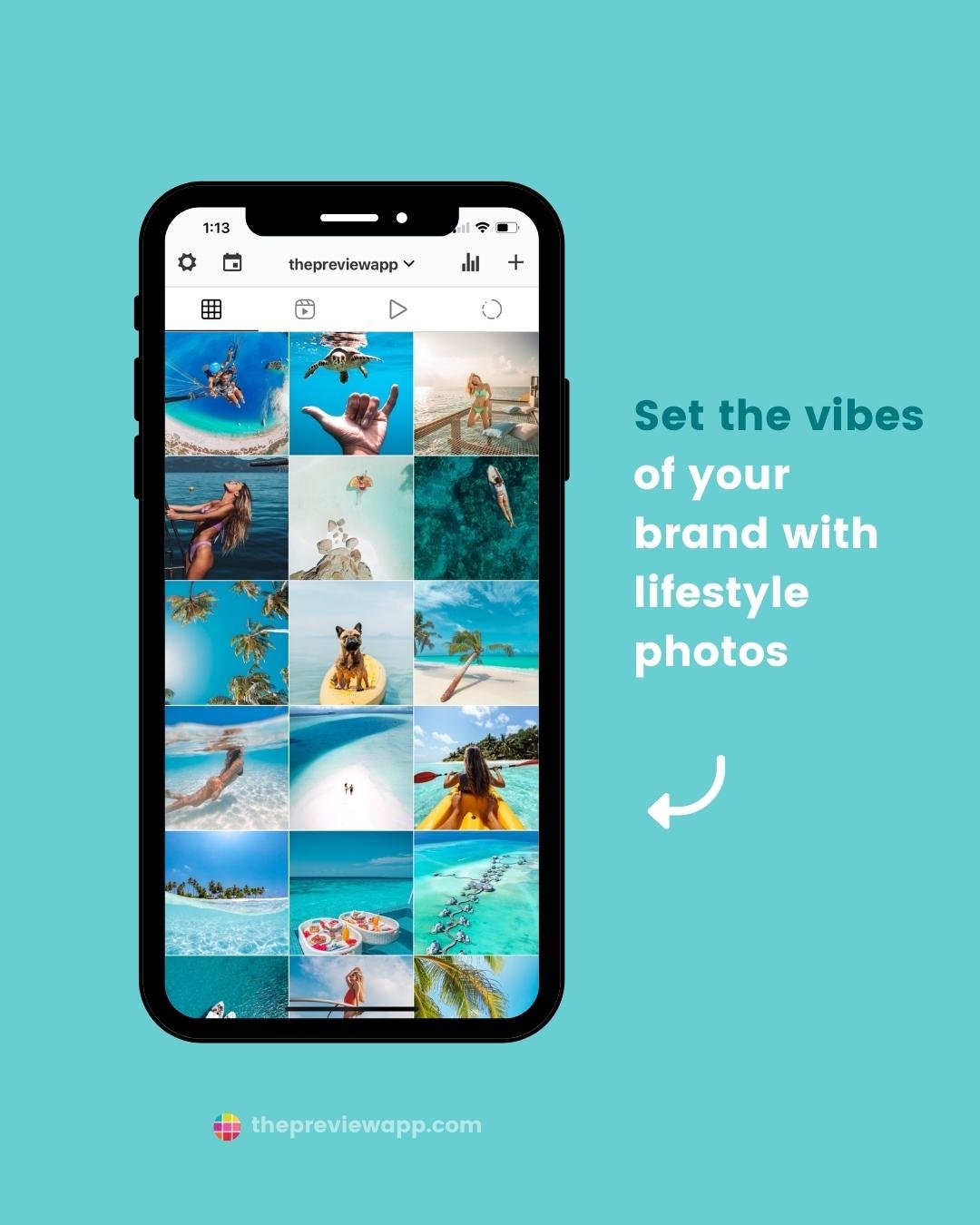 Post idea #10. Special series
Want to build a community and get new followers?
Provide value!
An awesome way to do this:
Create a special series.
It can be a series of tips you give (as Reels, carousels or single posts).
Like this: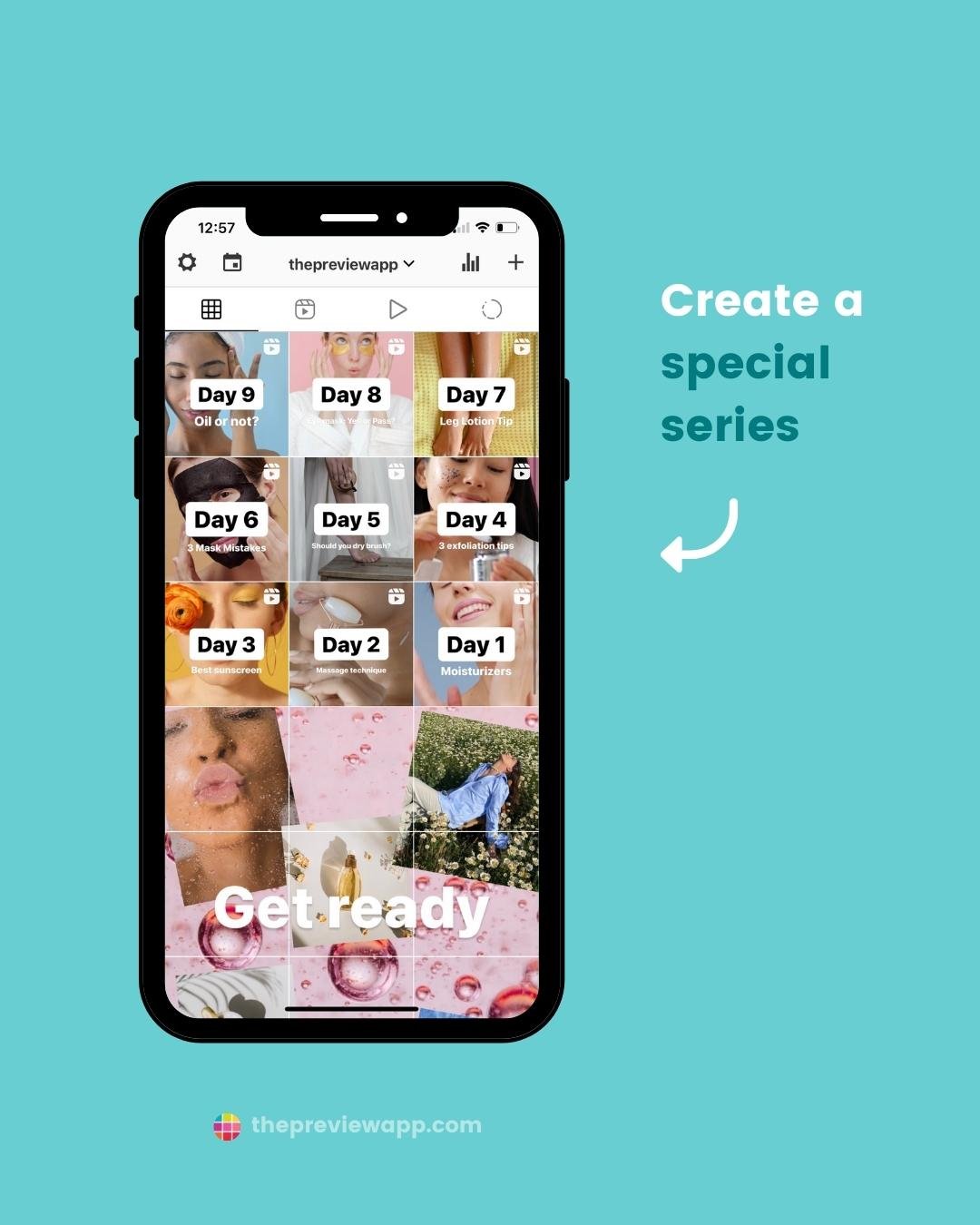 For example:
If you have a service-based business: You can do a 30 days of tips / hacks
If you have a painting business: 30 days of speed painting
If you have a jewelry business: 30 days of styling or 30 ways to wear your jewelry
If you have a fashion business: 30 days of outfit ideas
If you have a skincare business: 30 days of skincare tips
This will build momentum for your business.
Here is a feed I planned using Preview: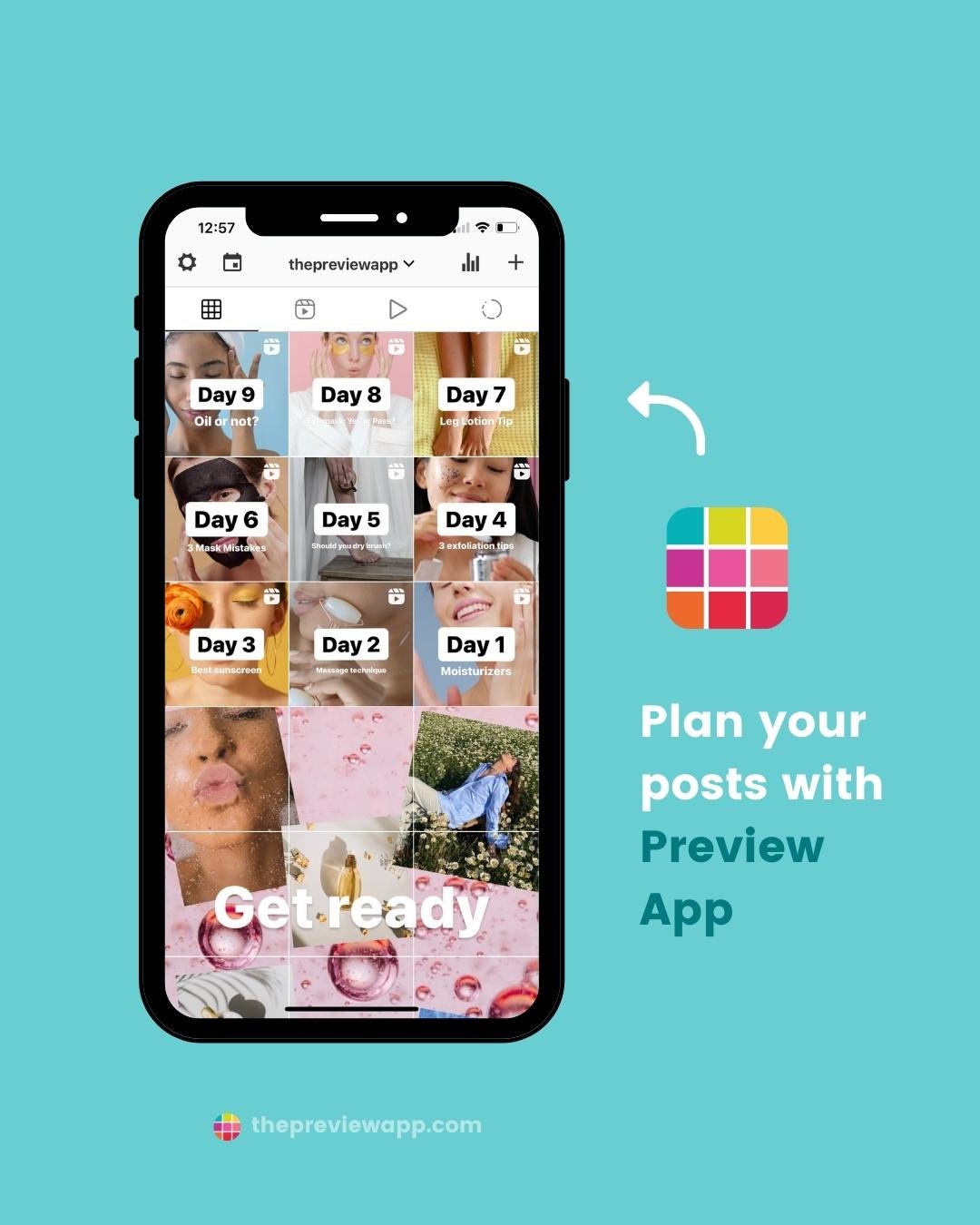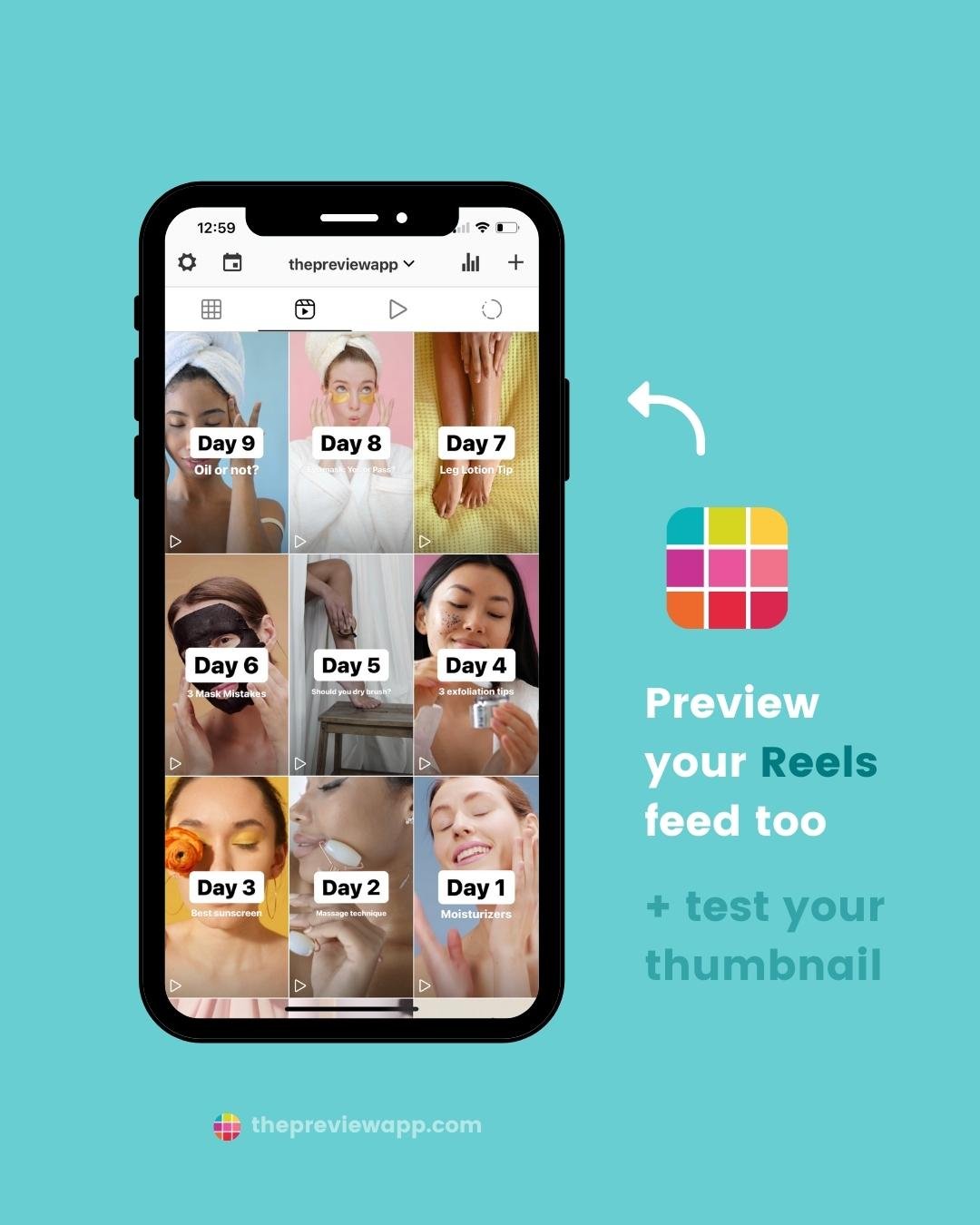 Post idea #11. Quote / Company value
I love this first Instagram post idea for business.
Use it if you want to keep it simple, yet impactful.
Share a quote that:
Resonates with you, or
Represents your values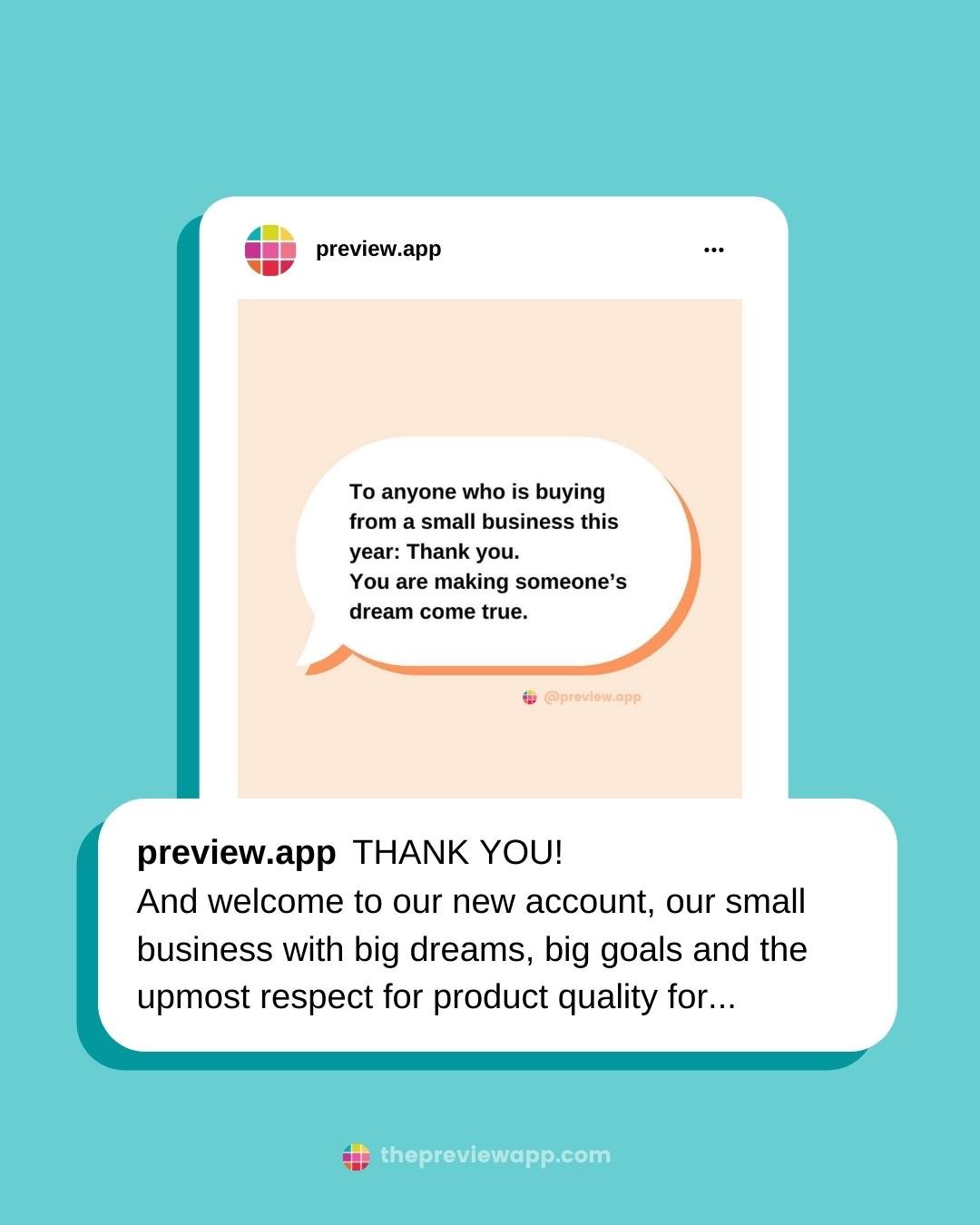 And here are 2 bonus tips:
BONUS #1: Preview your feed before you post
Be in love with what you're going to post.
Use Preview App (on your phone or computer), and see EXACTLY how your feed is going to look like BEFORE you post: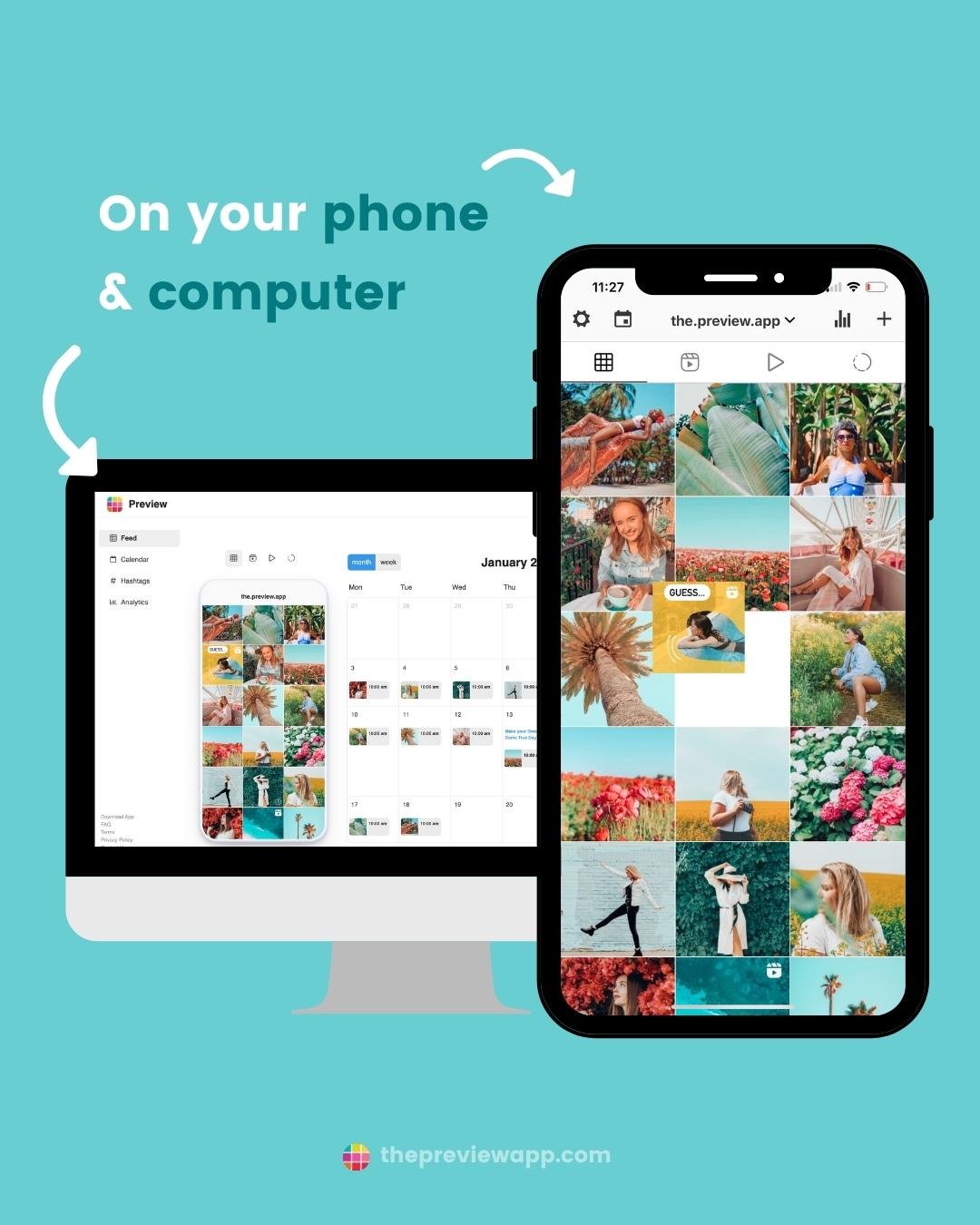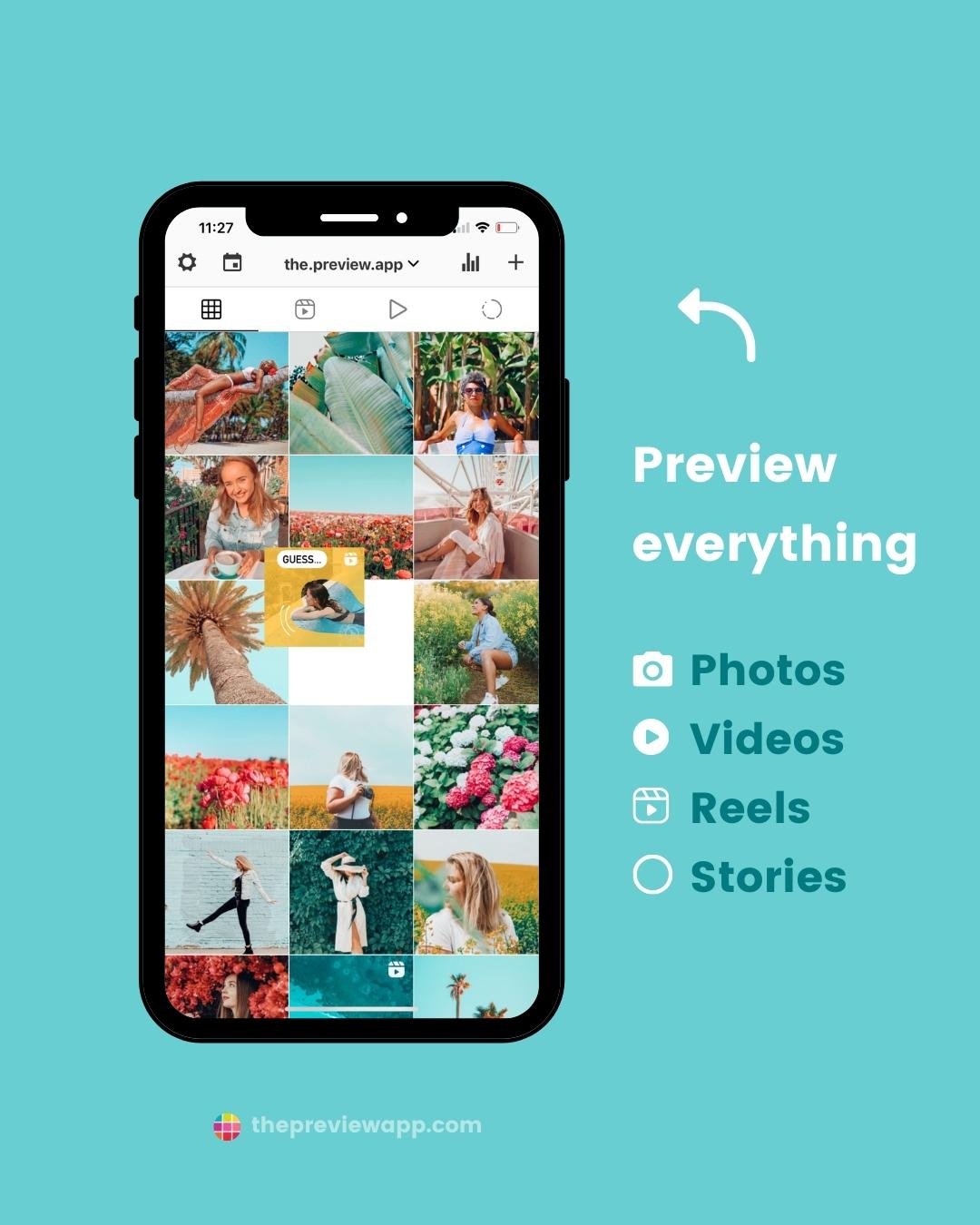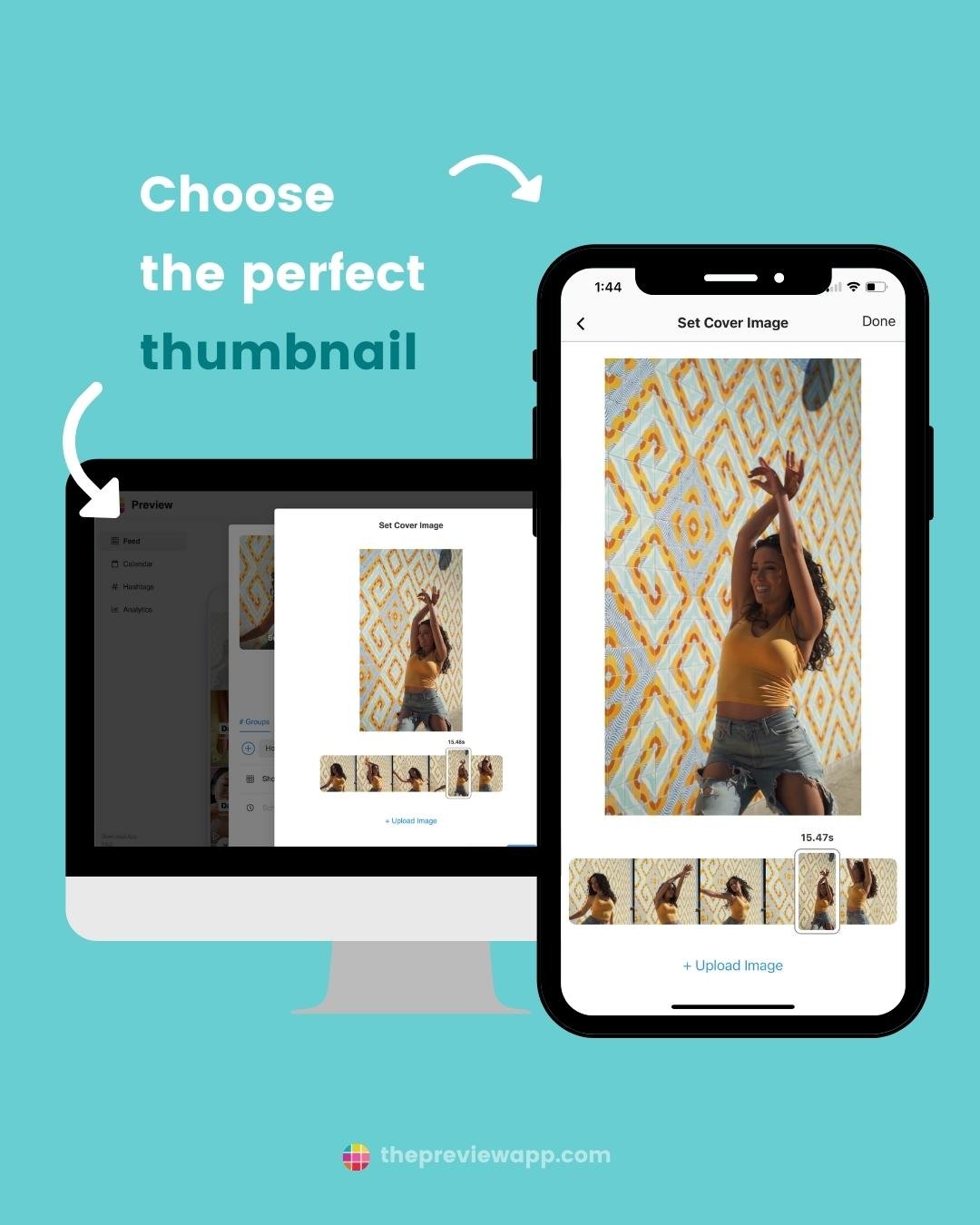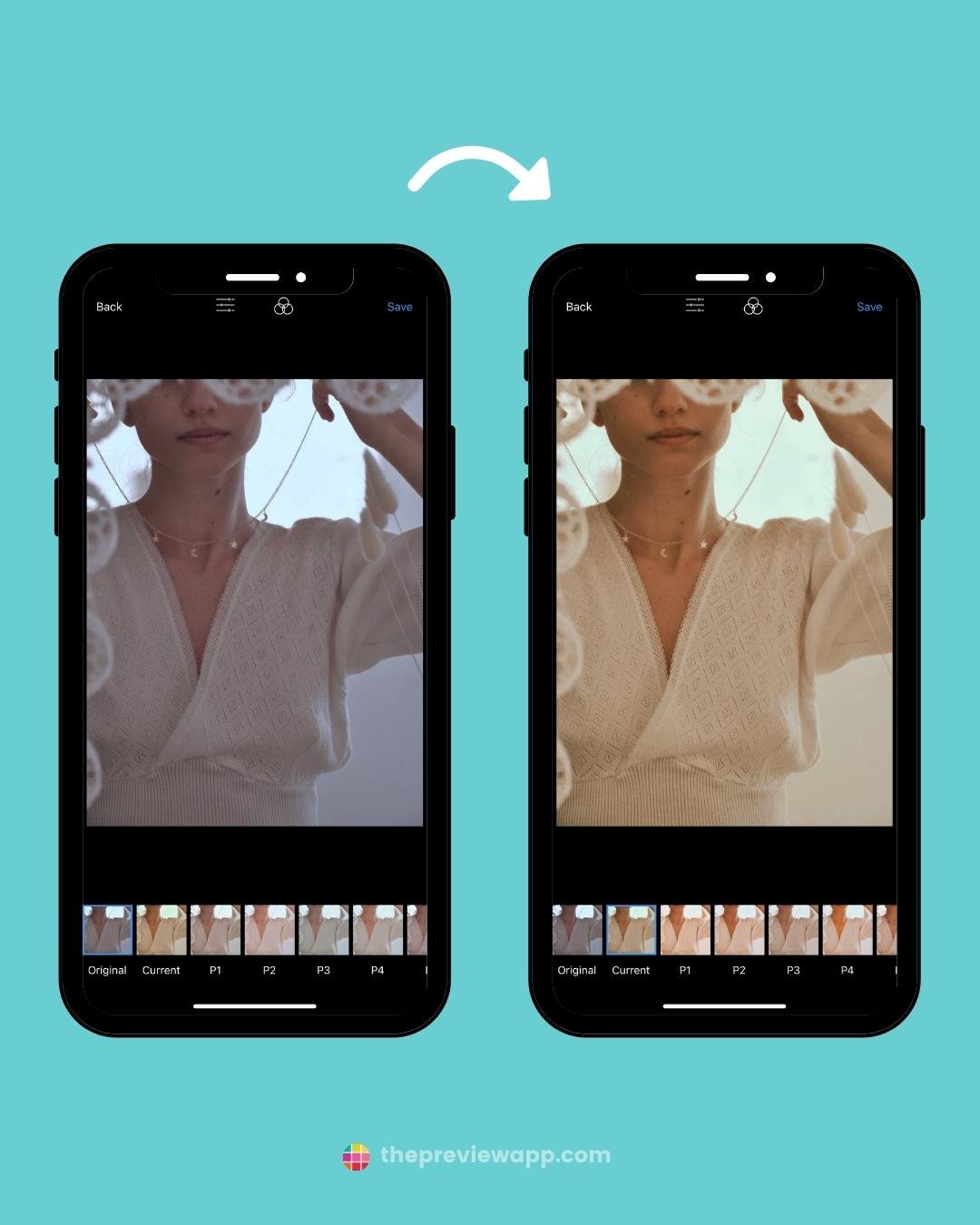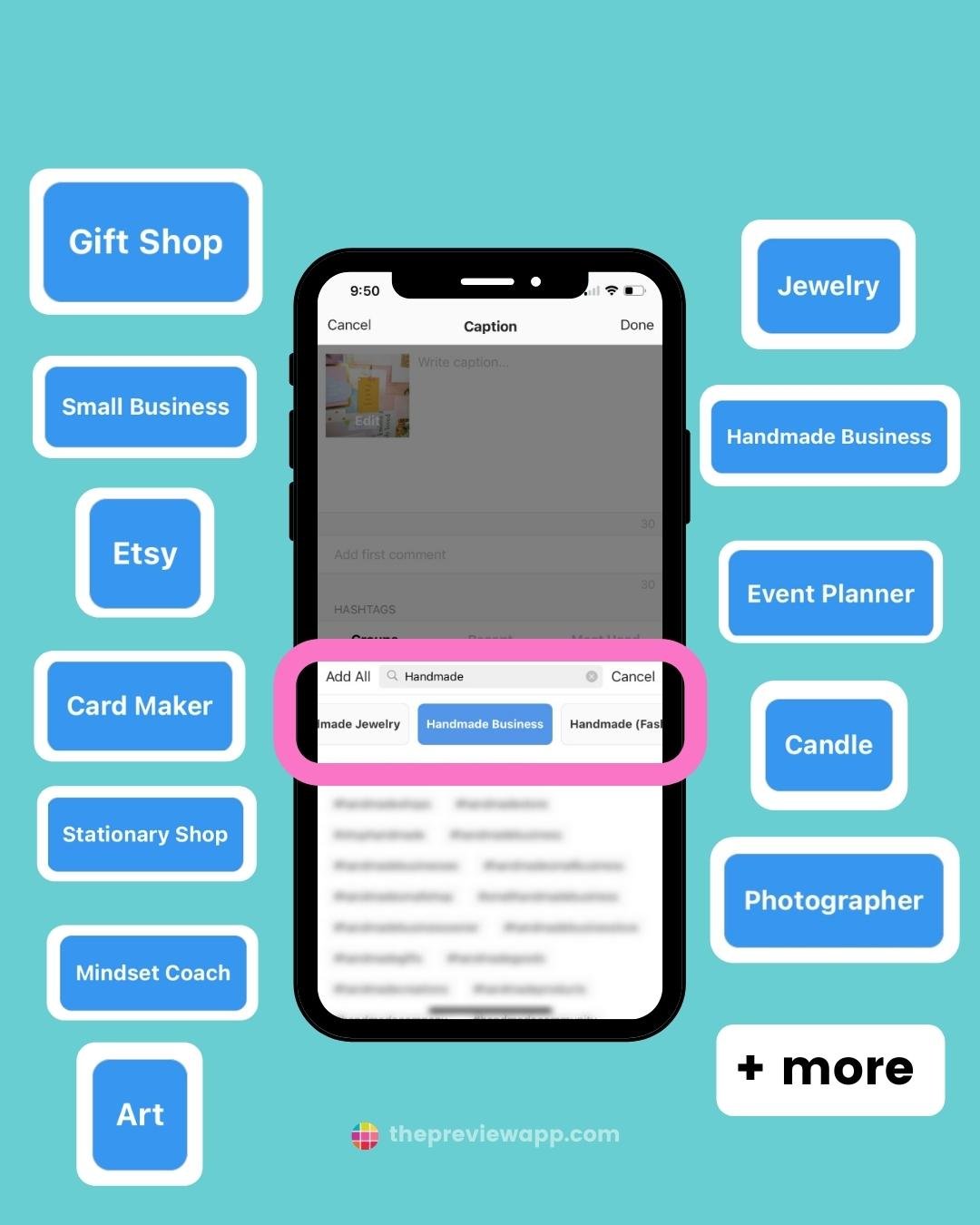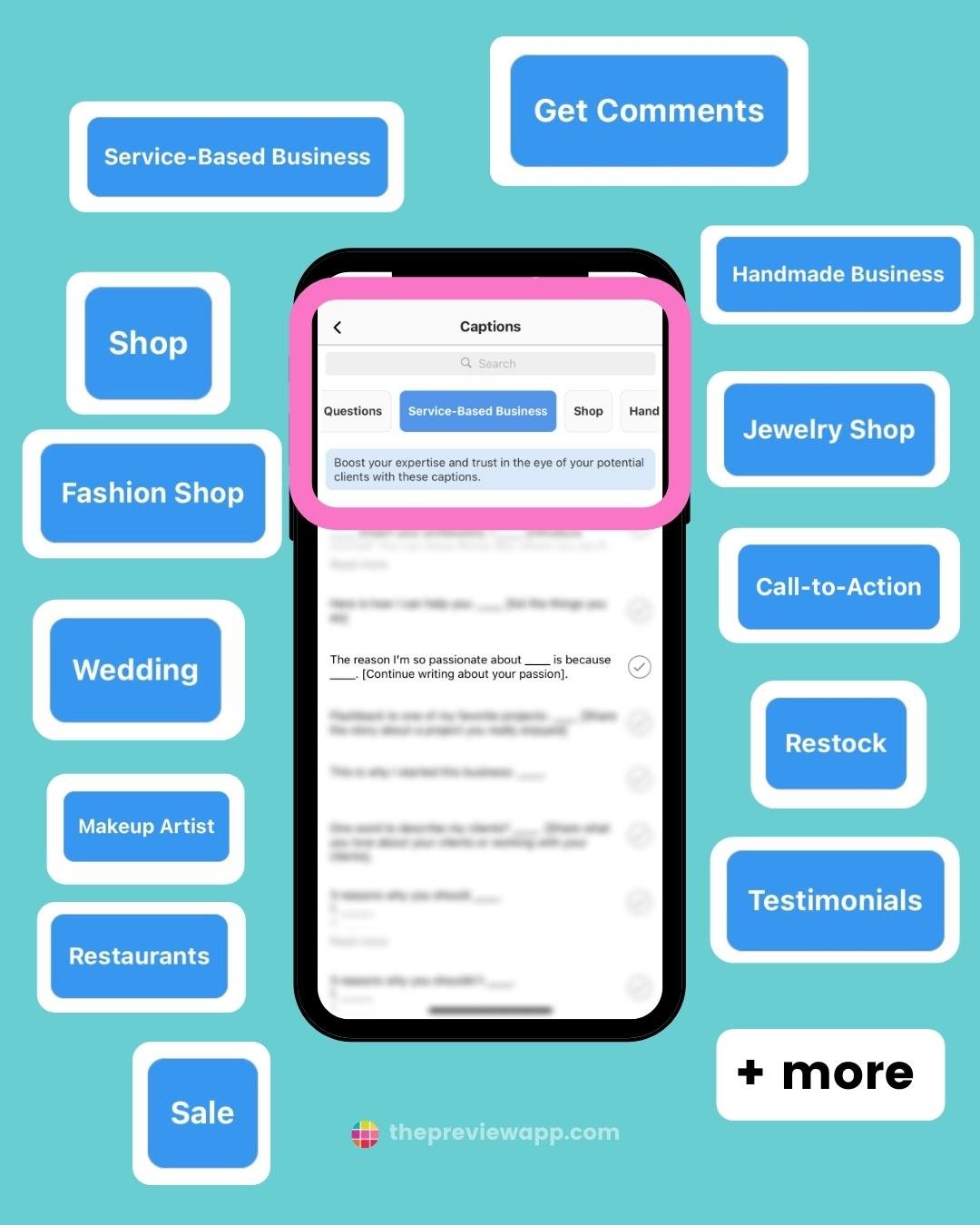 Starters: The best hooks to start your caption and catch people's attention
Get Comments: to get more comments naturally
Service-Based Business: to boost your expertise and trust in eye of your potential clients
Shop: To encourage your followers to shop
Handmade Business: if you have a handmade business and you're not sure what to write
Behind the Scenes: if you're not sure what to write for behind the scenes shots
Restaurant and Food: for foodies, café and restaurants
Personal: Fun ways to introduce yourself on Instagram
And many more.
I hope this blog post helped you. 
Now you have all the tools to plan your first Instagram posts – and beyond.
And as always:
Have fun!