Hello Instagram lovers! Are you looking for an app to plan your Instagram feed? Preview App is available for free on both iPhone and Android phone (if you're new tap here to download).
Welcome to a community of over 100,000 people who absolutely love to plan their feed in advance with Preview app.
What Makes Preview App So Special?
Super easy to use.
Get unlimited grid space and photo upload in the app.
Drag & drop images to visually plan your grid.
Create beautiful themes.
12 filter packs, and +70 unique filters (presets).
Everything you need into one app: Instagram post scheduler, repost, whitening tool, blemish remover, stickers, color editing tools and more.
Instagram Photo Album Planner & Scheduler
In-Built Instagram Hashtag Generator
Step 1: Plan Instagram feed

Download Preview app on your iPhone or Android phone:
Download on the App Store
Download on Google Play
You don't need any internet or to login to start using Preview.
Load your recent Instagram photos:
Tap the settings icon
Login with Instagram
Turn on "Load recent posts"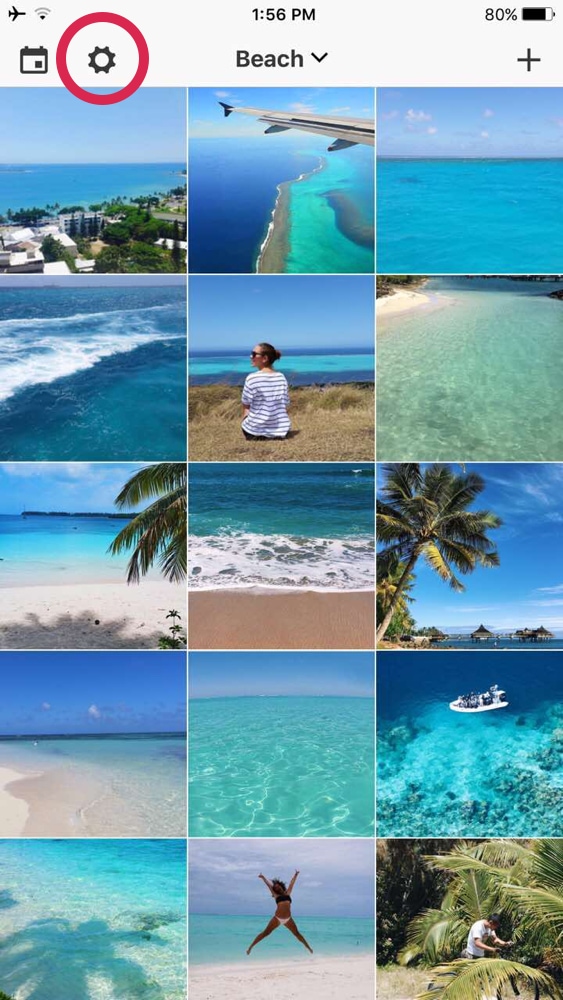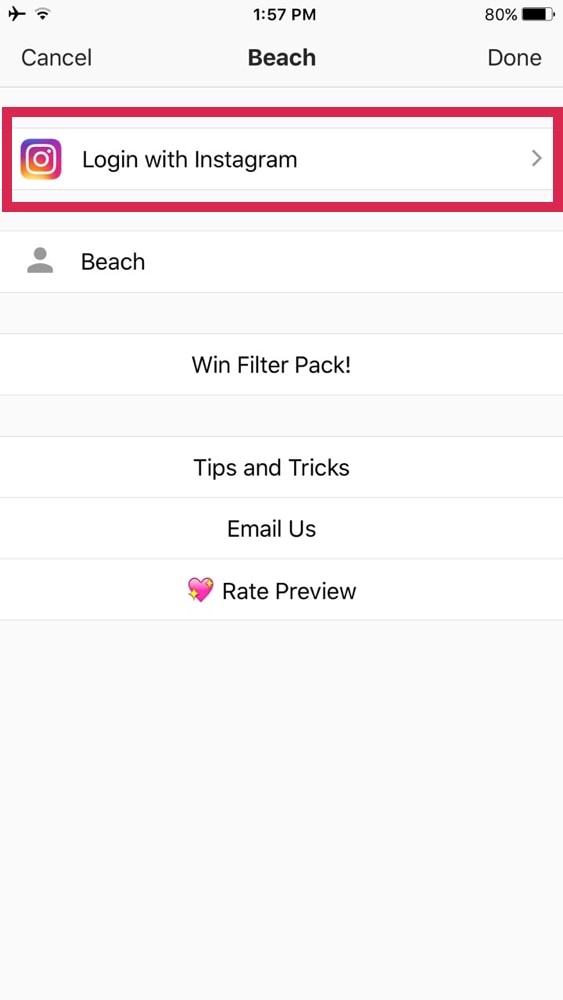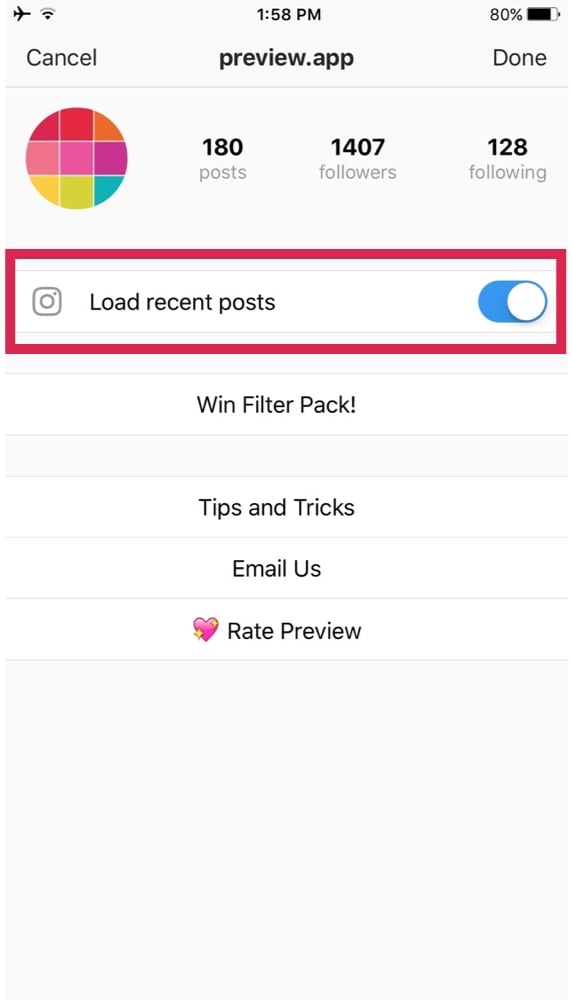 Step 2: Upload your photos & videos
iOS:
Tap the "+" icon
Select "Add photos / videos"
Android:
Tap the "+" icon
Select "Photos" or "Recent" folders (not Gallery)
Or repost Instagram photos or videos (see the last step).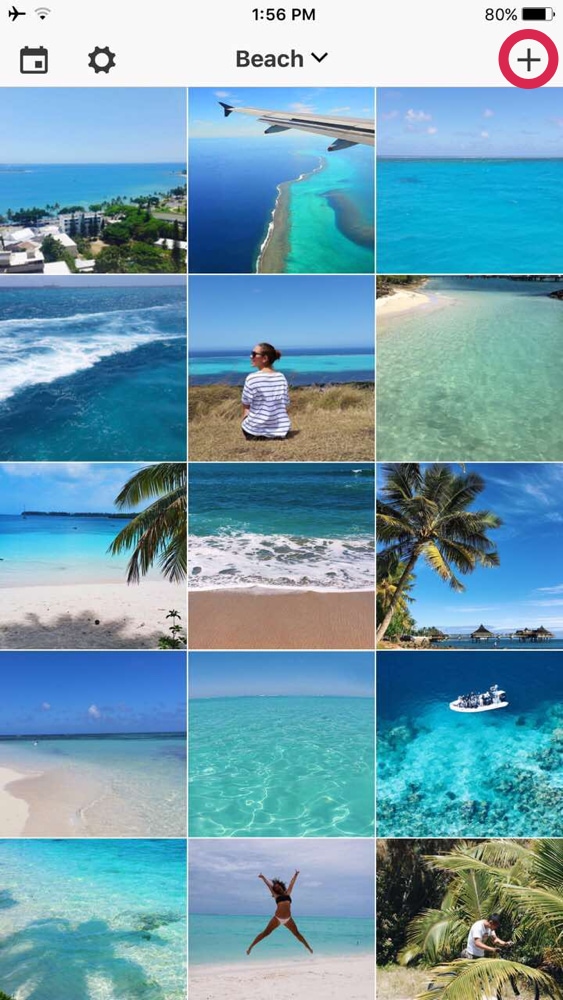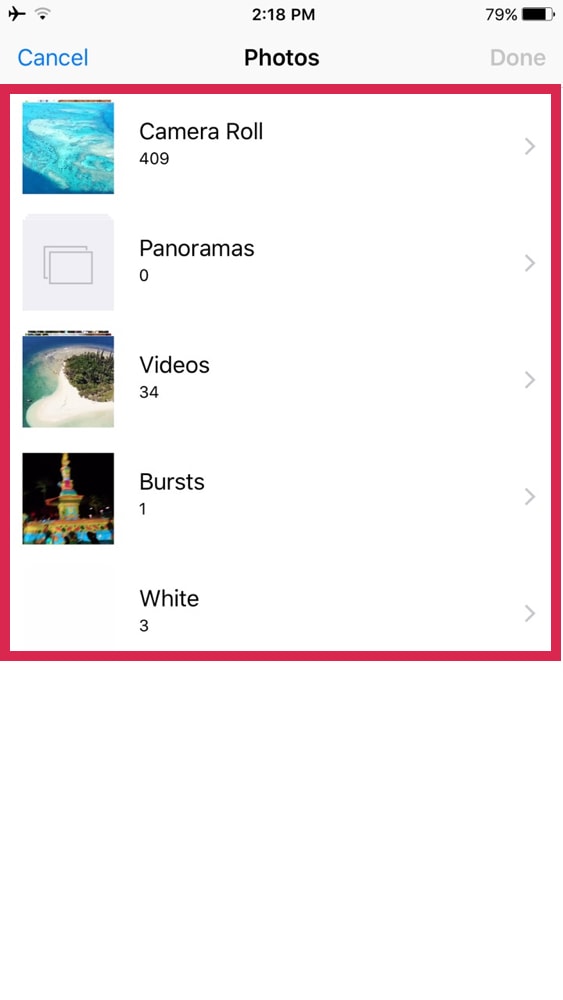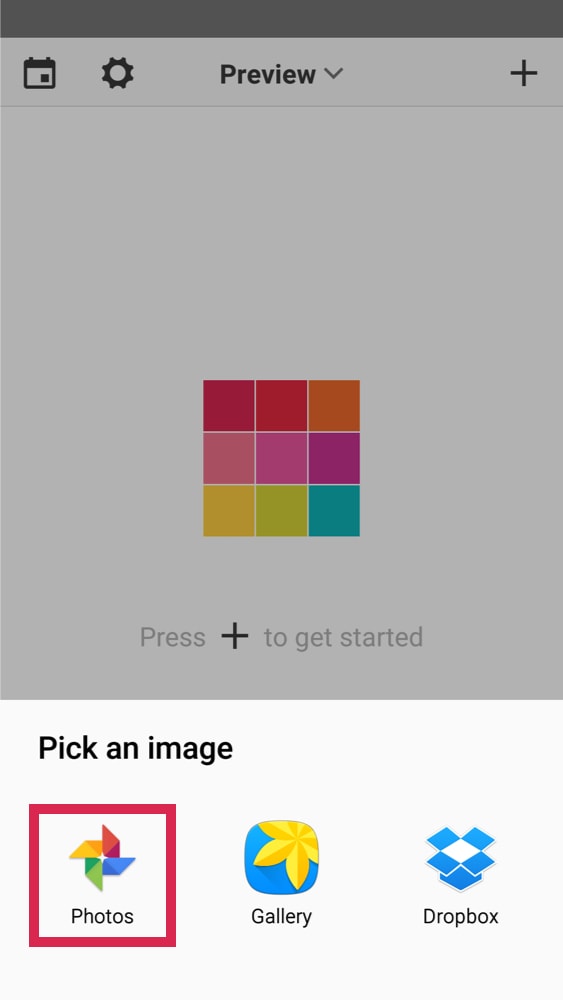 Step 3: Re-arrange the order of your photos
There are 3 ways to re-arrange the photos before you post on Instagram:
To drag & drop:
Select a photo
Press & hold
Move it on top of another photo
Drop it on the new square
Sometimes I like to take my time designing my feed. I will use the swap option when I am not sure yet where to move the photo. This way I don't have to hold down my finger on the screen for a long time to re-arrange the order of the photos.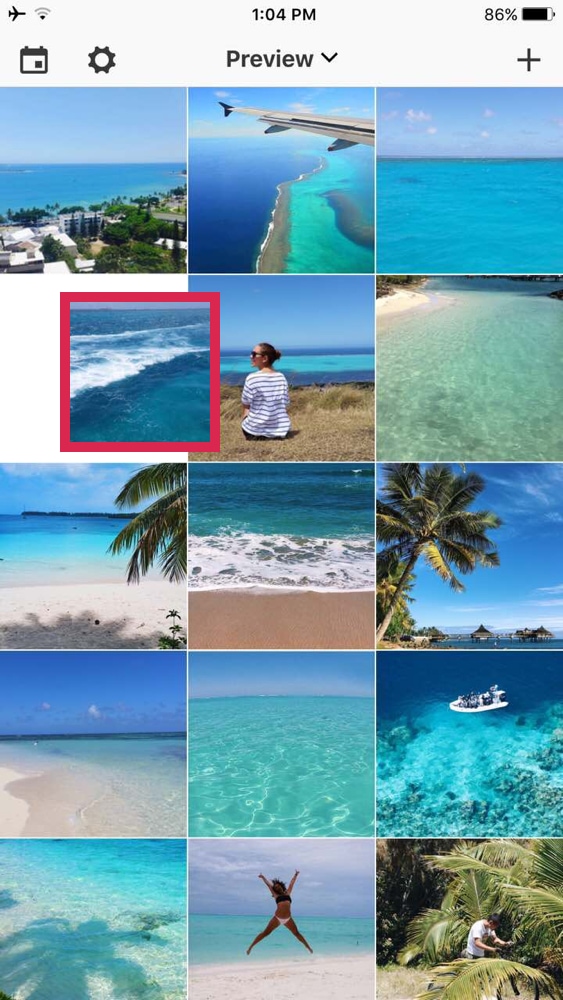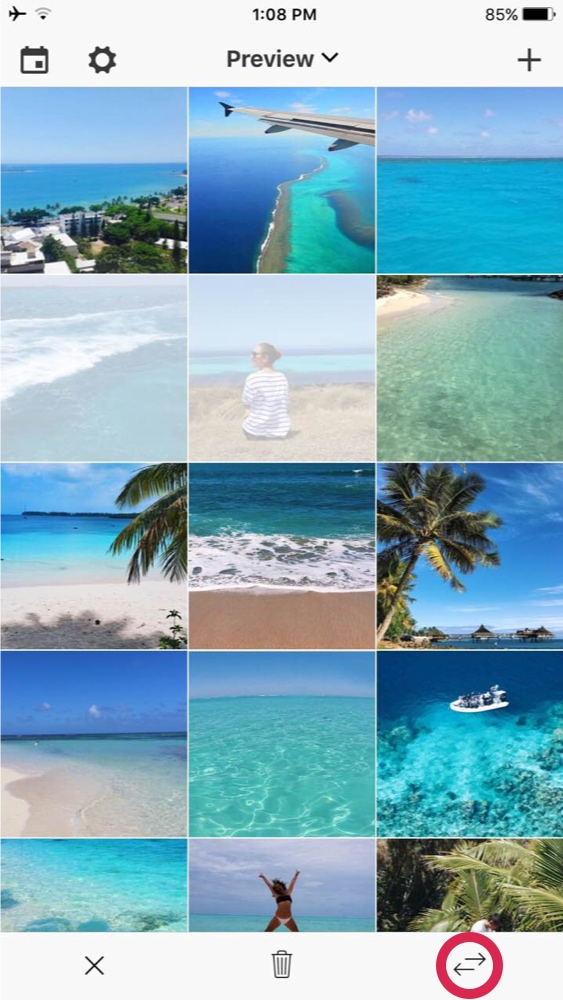 Step 4: Choose a filter / theme
There are +10 filter packs and +70 presets (filters) in Preview.
The free filters are inspired by the most popular VSCO presets.
The other filter packs allow you to make beautiful themes at your fingertips. You don't need to use complicated editing process. We have done the hard work for you.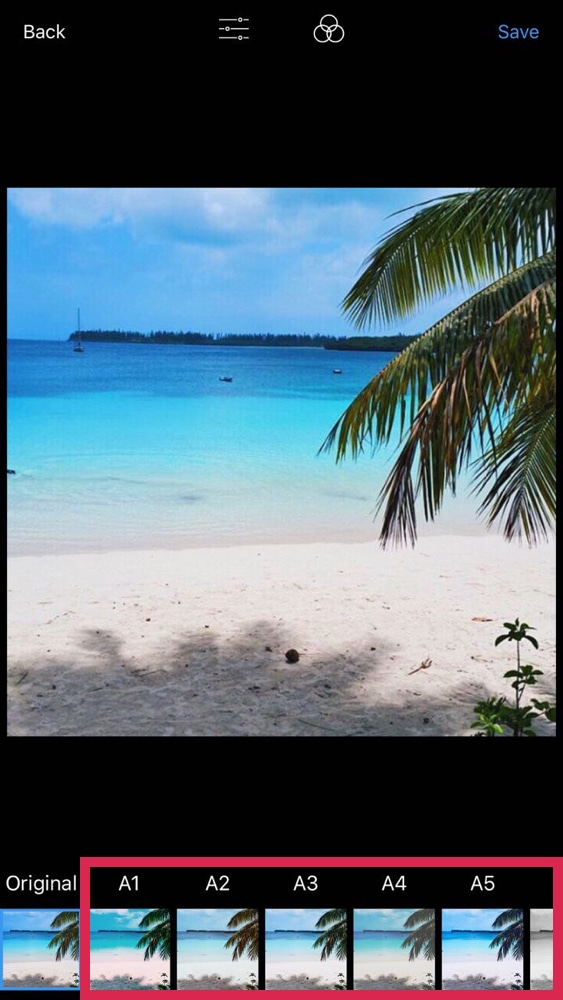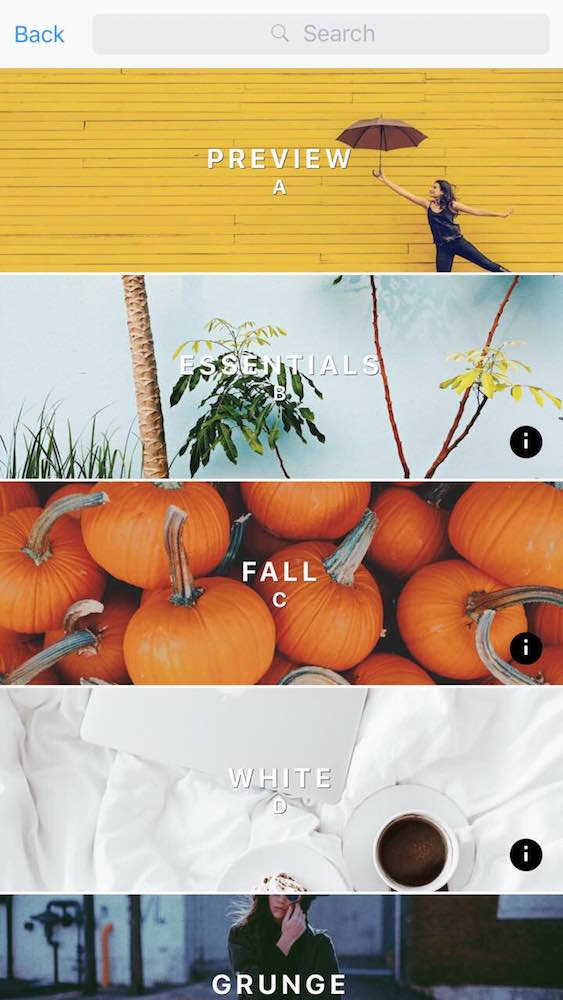 Step 5: Edit your photos
The Photo Editor has everything you need. All for free:
Whitening tool
+100 white borders & frames
Blemish remover (you can also use it as an eraser tool)
Drawing tool
Add text (awesome to add a watermark)
And the usual: brightness, contrast, saturation etc…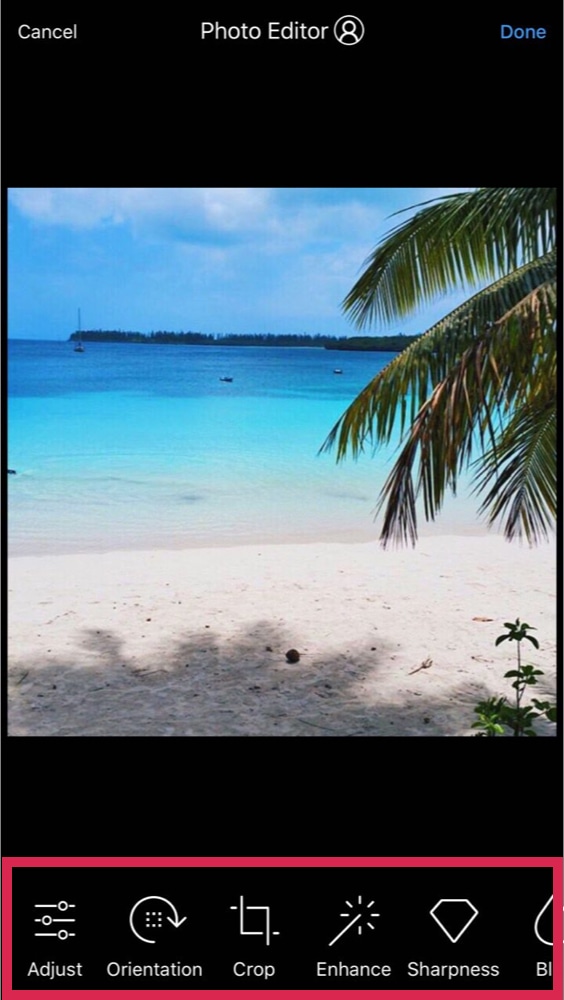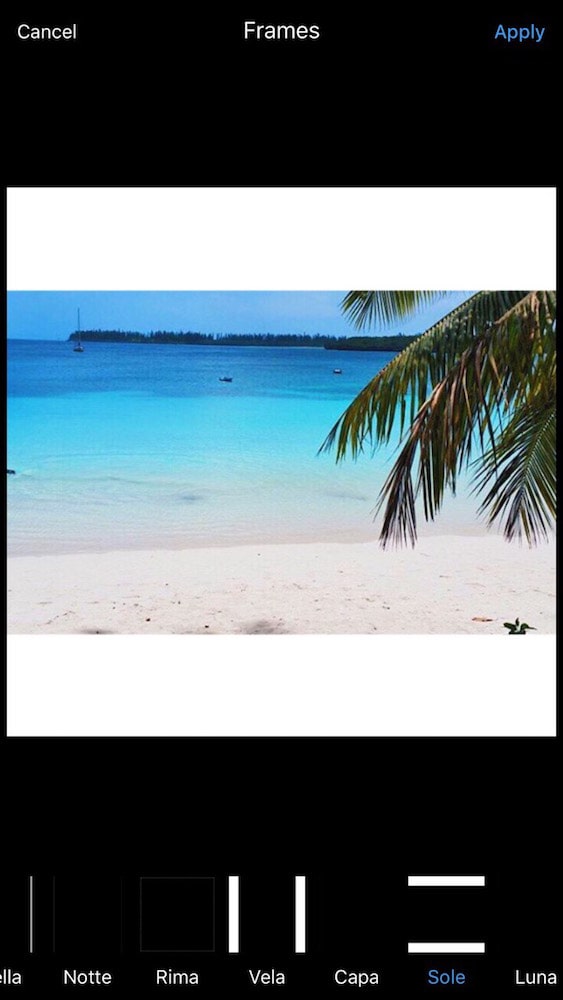 Step 6: Caption & Hashtags
Save hashtag groups (no more copy & paste – save time)
Write your caption in advance
Get automatic hashtag suggestions
Hashtag countdown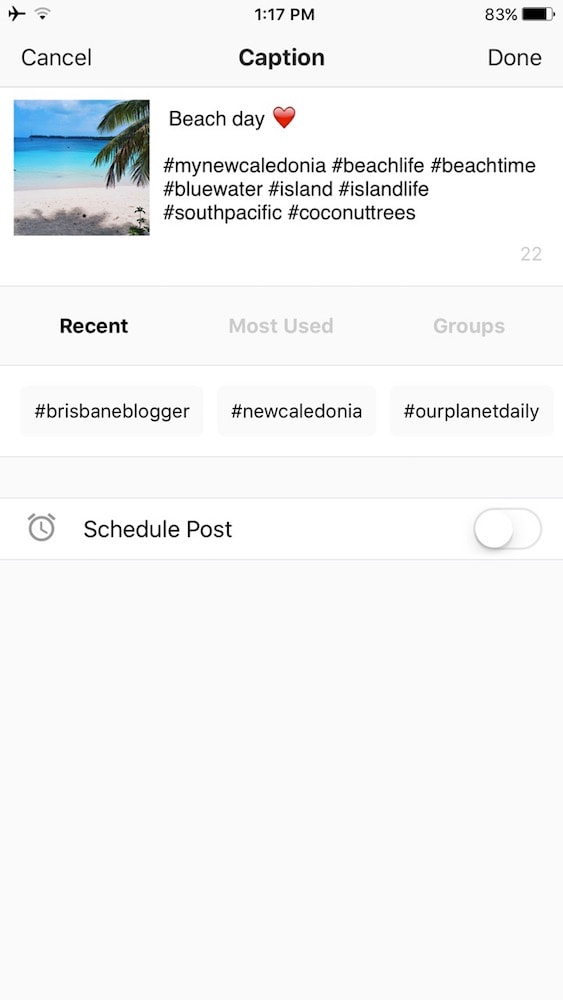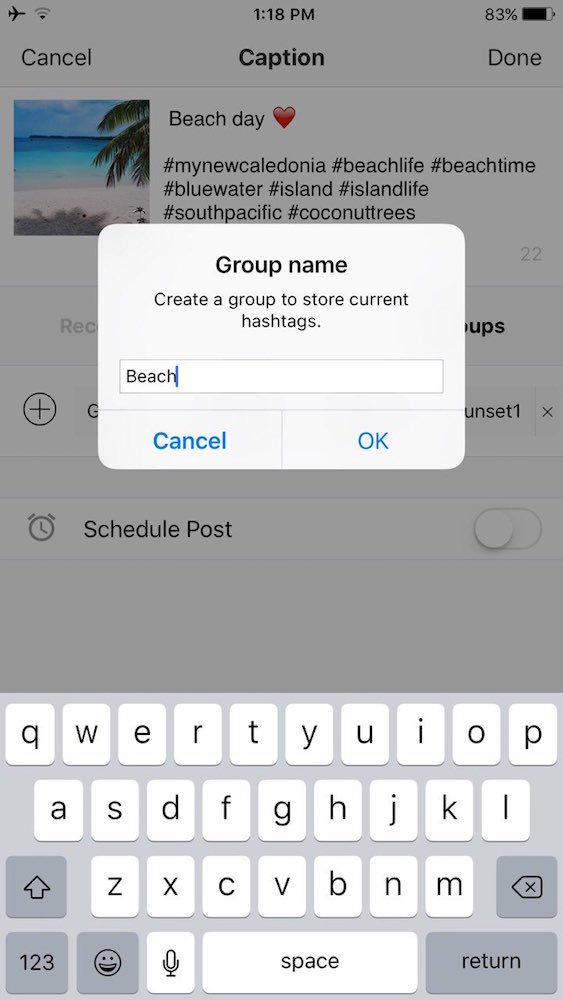 Step 7: Schedule
Set a day and time.
Instagram does not allow any other apps to post automatically for you. It is against their policy and can get your account banned or blocked. We do not want to risk that.
You will receive a notification from Preview when it is time to post.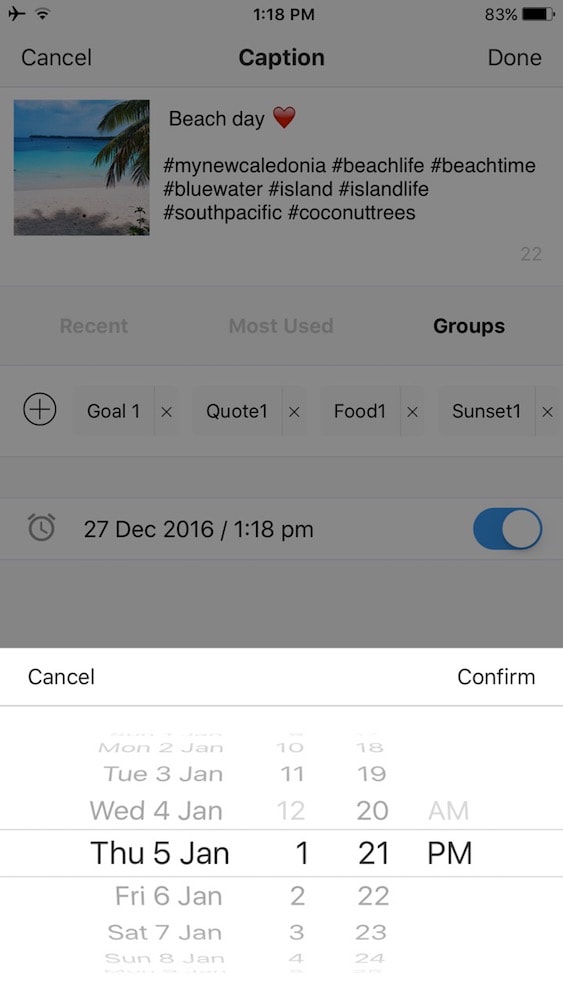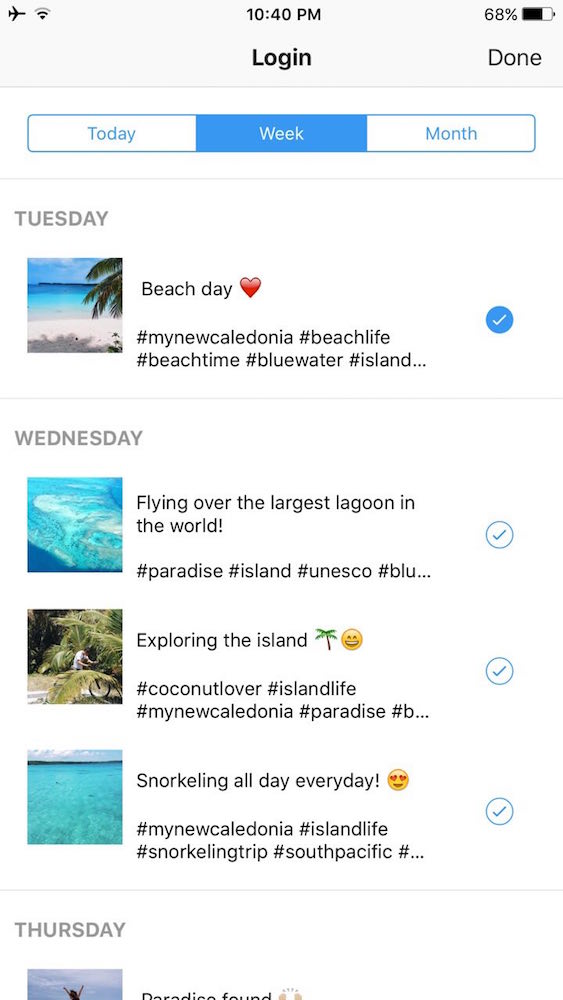 Repost Instagram photos or videos
Do you LOVE to curate? Me too!
Unlock the repost feature. Repost photos and videos from Instagram:
Save photos for later
Plan your feed
Keep the high quality image (no more screenshot that ruins the quality)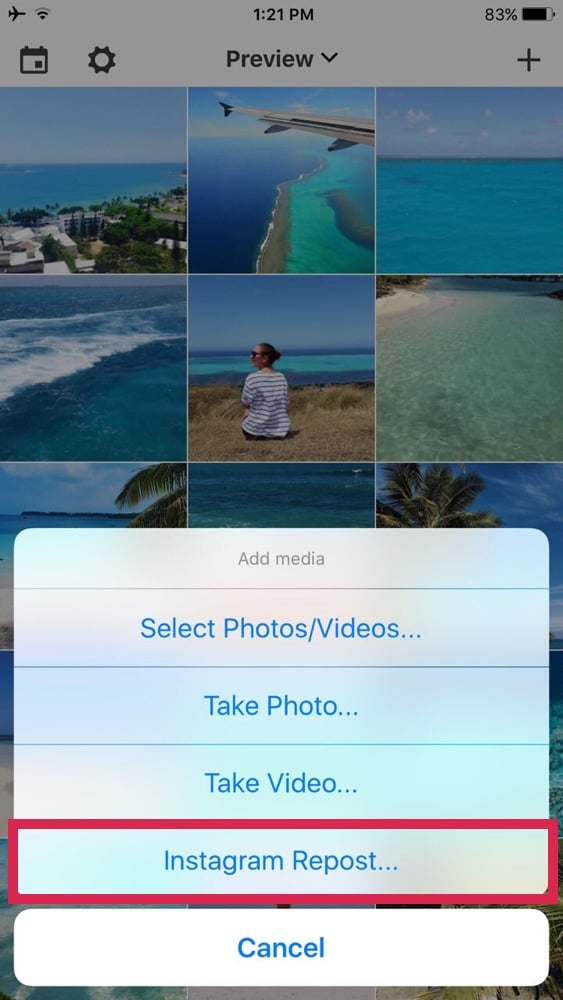 Create multiple Instagram galleries
Manage more than one Instagram gallery
Create other galleries to experiment different themes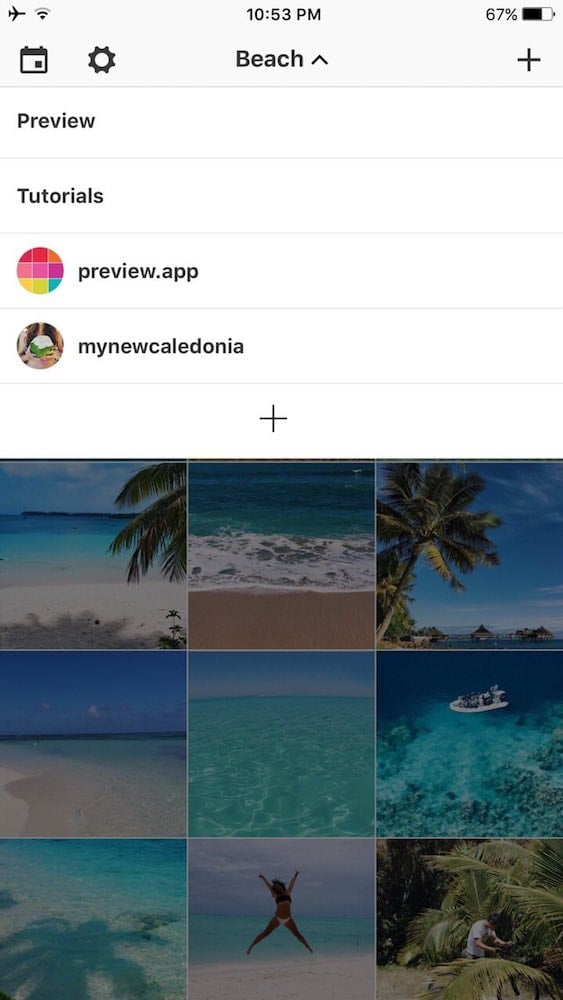 Enjoy & see you on the gram!
+200,000 Instagrammers are already using Preview App to edit, plan & schedule their feed. If you haven't tried it, you're missing out.