Hi Instagram lovers! For this tutorial I'm going to show you how to use Preview app to plan your Instagram feed.
If you don't have the app yet, you can click here to download it so you can follow the tutorial with me.
Ready? Let's plan your feed.
Do you need help creating a cohesive Instagram feed? You'll love our step-by-step guide:
Step 1. Load your recent Instagram posts to plan your feed
This step is optional.
You don't need Internet or to login to start using Preview. You can just start adding photos straight away (go to Step 2).
However, you can load your recent Instagram photos in Preview if you want. This way you can plan your feed on top of what you have already posted. To see you recent Instagram posts, you need to login to your Instagram account:
Tap the "Settings" icon
Select "Login with Instagram"
Turn on "Load recent posts"
Note: Instagram doesn't allow anyone to rearrange or edit photos that have already been posted on Instagram. You have to add new photos in Preview first to start planning your feed.
Step 2: Add photos in Preview
To add photos in Preview:
Tap the "+" icon
Select "Add photos / videos"
Android: Select "Photos" or "Recent" apps.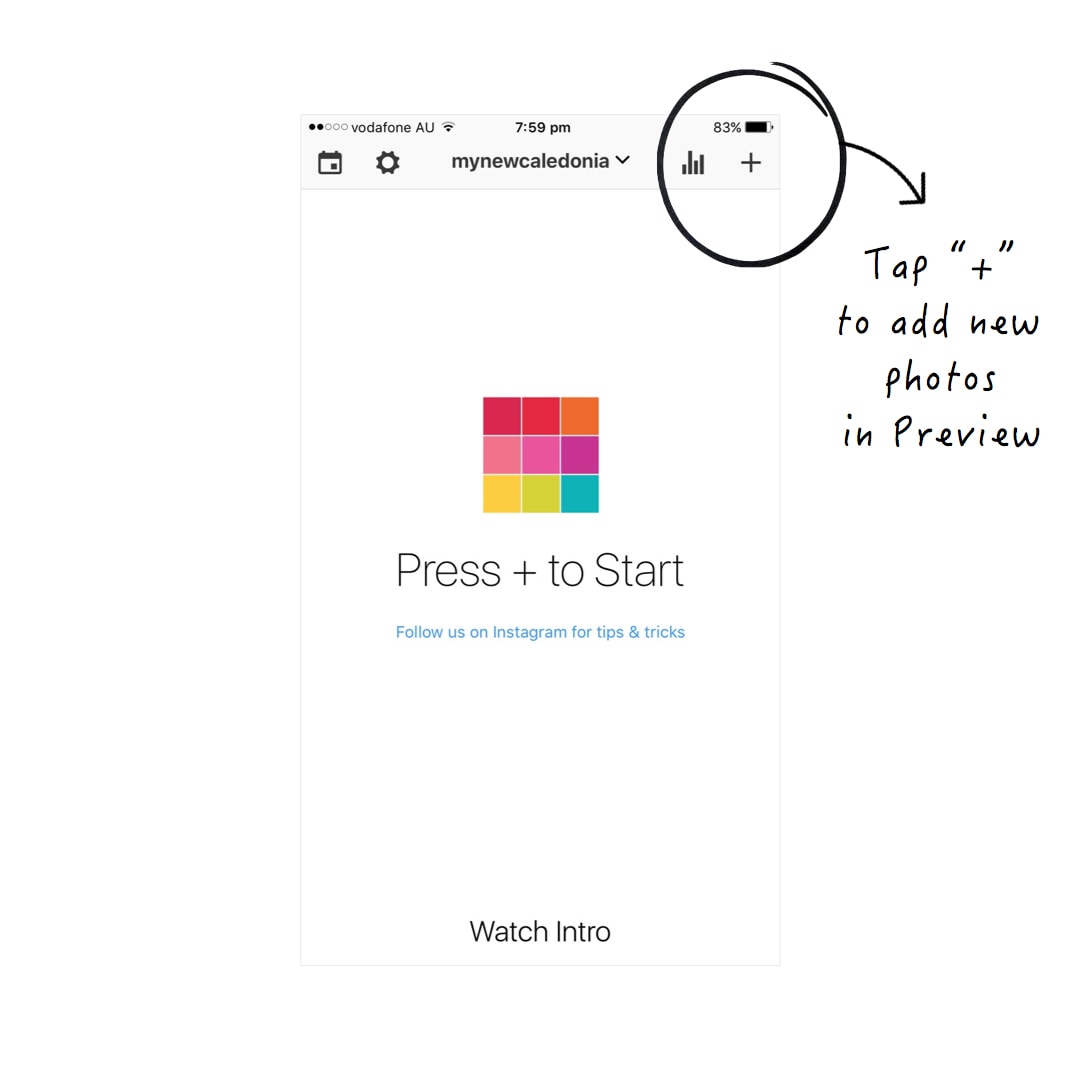 As you can see below, there are many other options. You can also:
Take a photo or video
Upload a photo/video from external apps like Dropbox, Google Drive
Click on the hyperlinks to see the tutorials for that.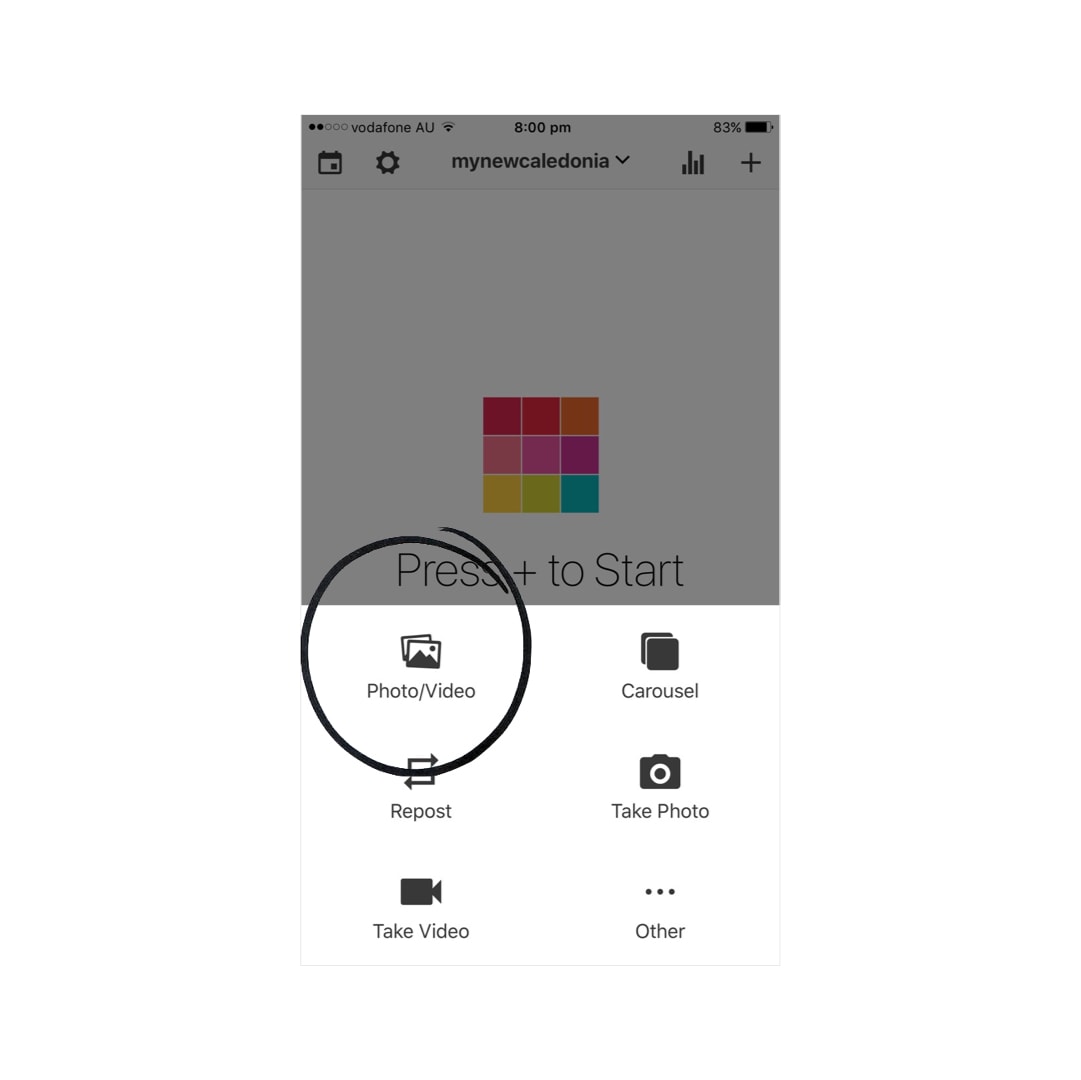 Step 3: Rearrange the order of your photos
Like I said before, Instagram doesn't allow any apps or websites to rearrange or edit photos that have already been posted on Instagram. You have to add new photos in Preview first to start planning your feed.
Once you have added your new photos in Preview, you can move them around to design your feed! This way you know exactly how your feed will look like before you post on Instagram.
There are 3 ways to re-arrange your photos using Preview:
To drag & drop:
Select a photo
Press & hold
Move it on top of another photo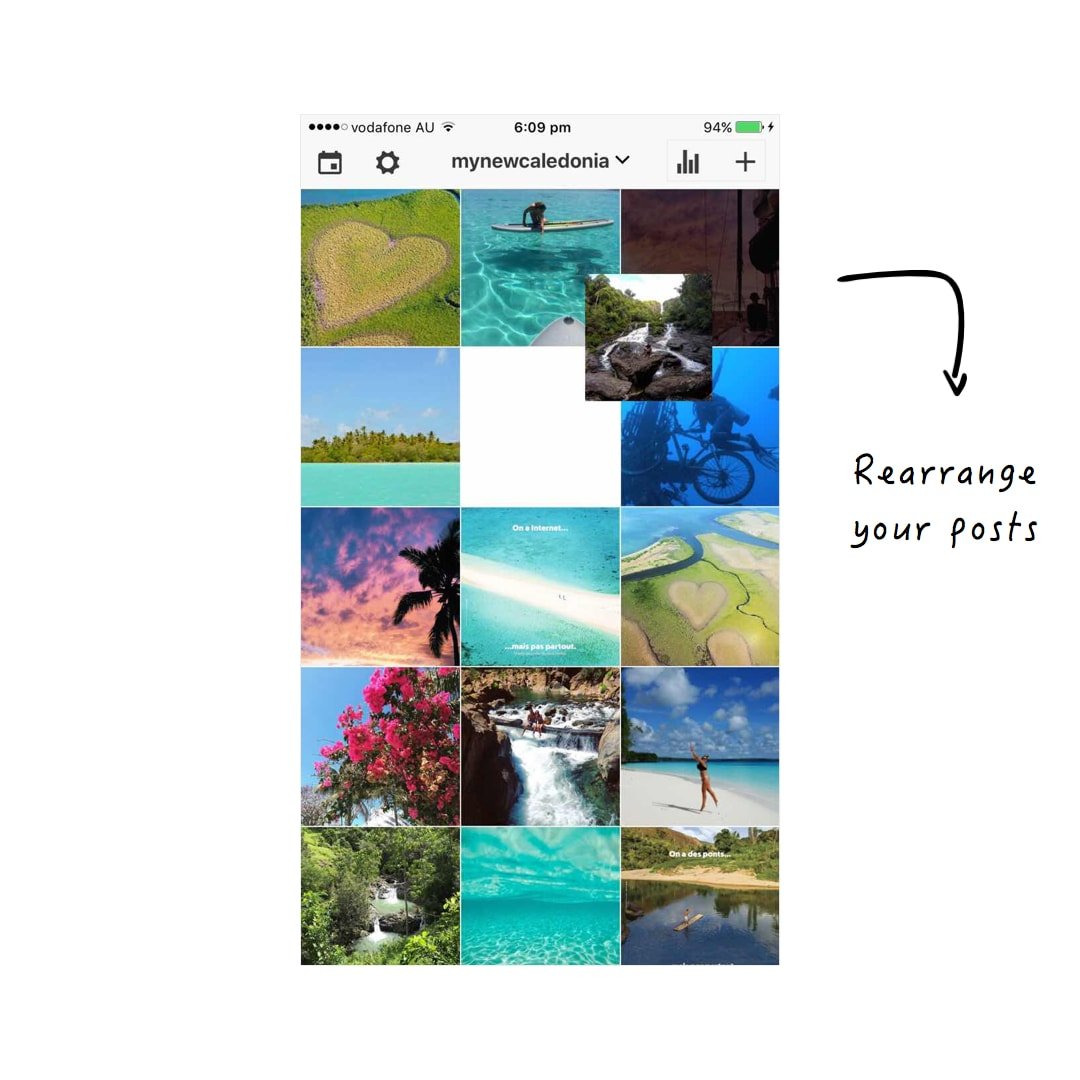 Sometimes I like to take my time designing my feed. I will use the "swap" option when I'm not sure yet where to move the photo. This way I don't have to hold down my finger on the screen for a long time to re-arrange the order of the photos.
To swap and shuffle photos, select 2 or more photos and hit the "Swap" icon: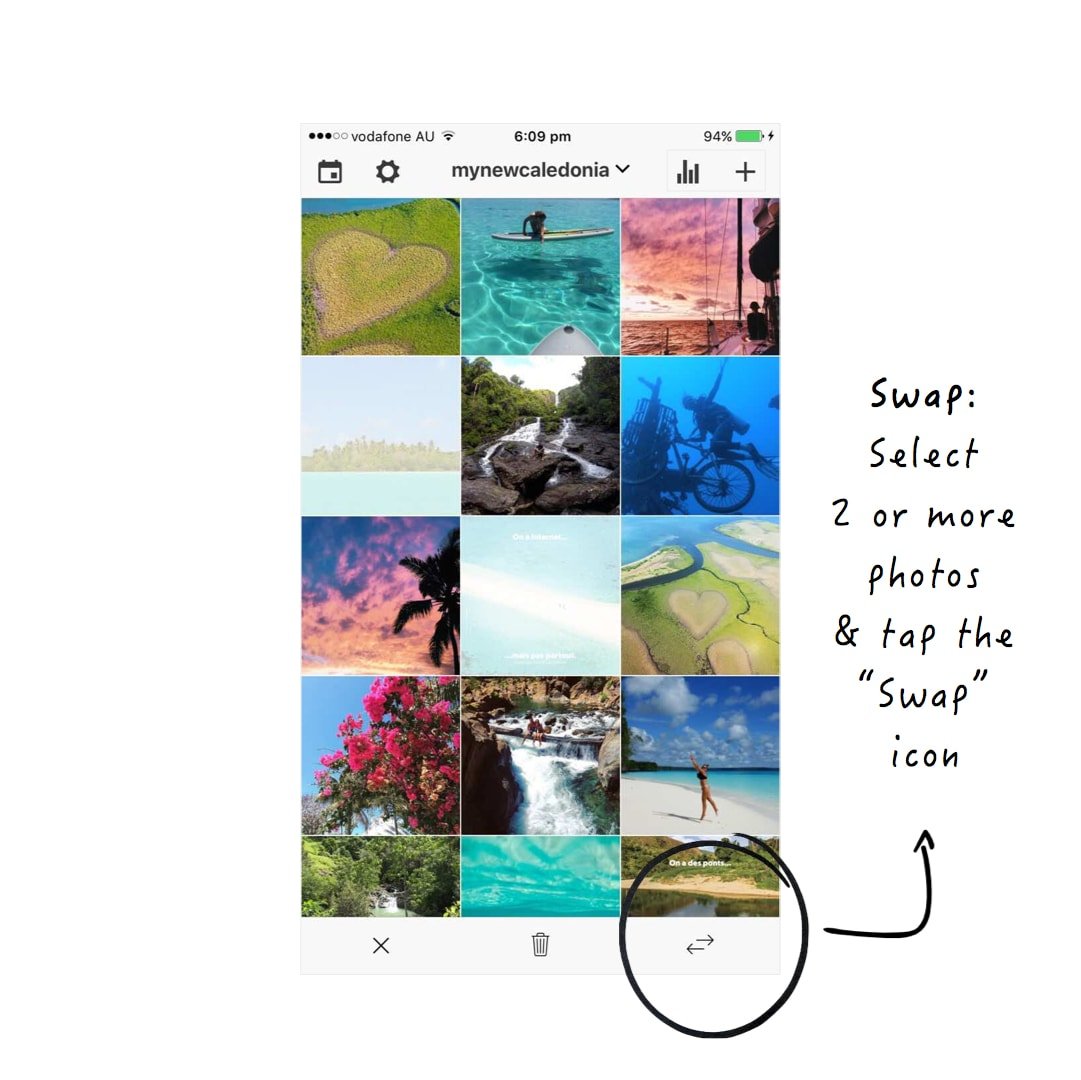 Time to edit your photo.
Select a photo
Tap on the "circle" icon that is in the middle of your menu bar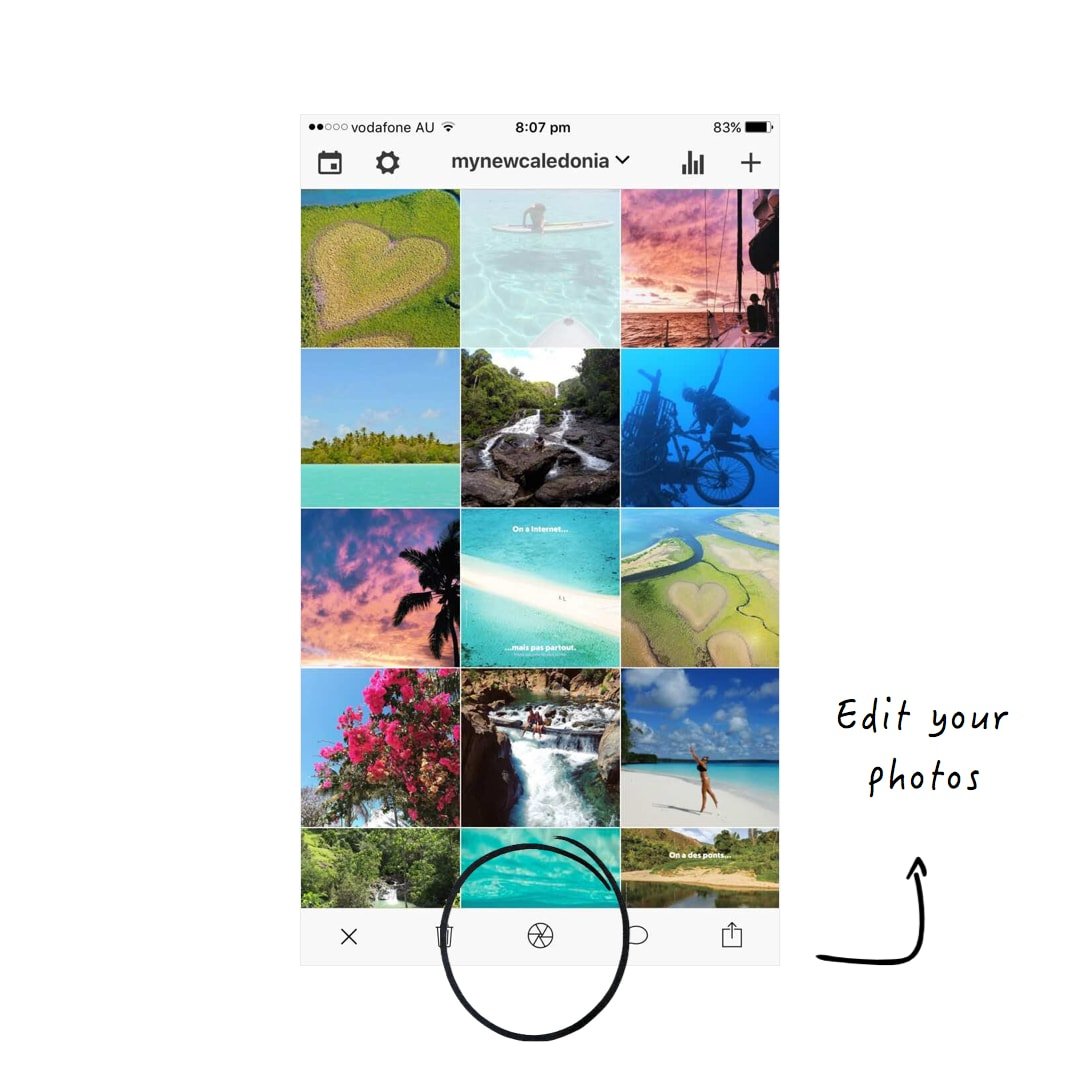 You can now see
2 icons on top of your screen.
The first icon on the left is the Photo Editor.
The second icon is the Filter Packs section.
You can also apply filters.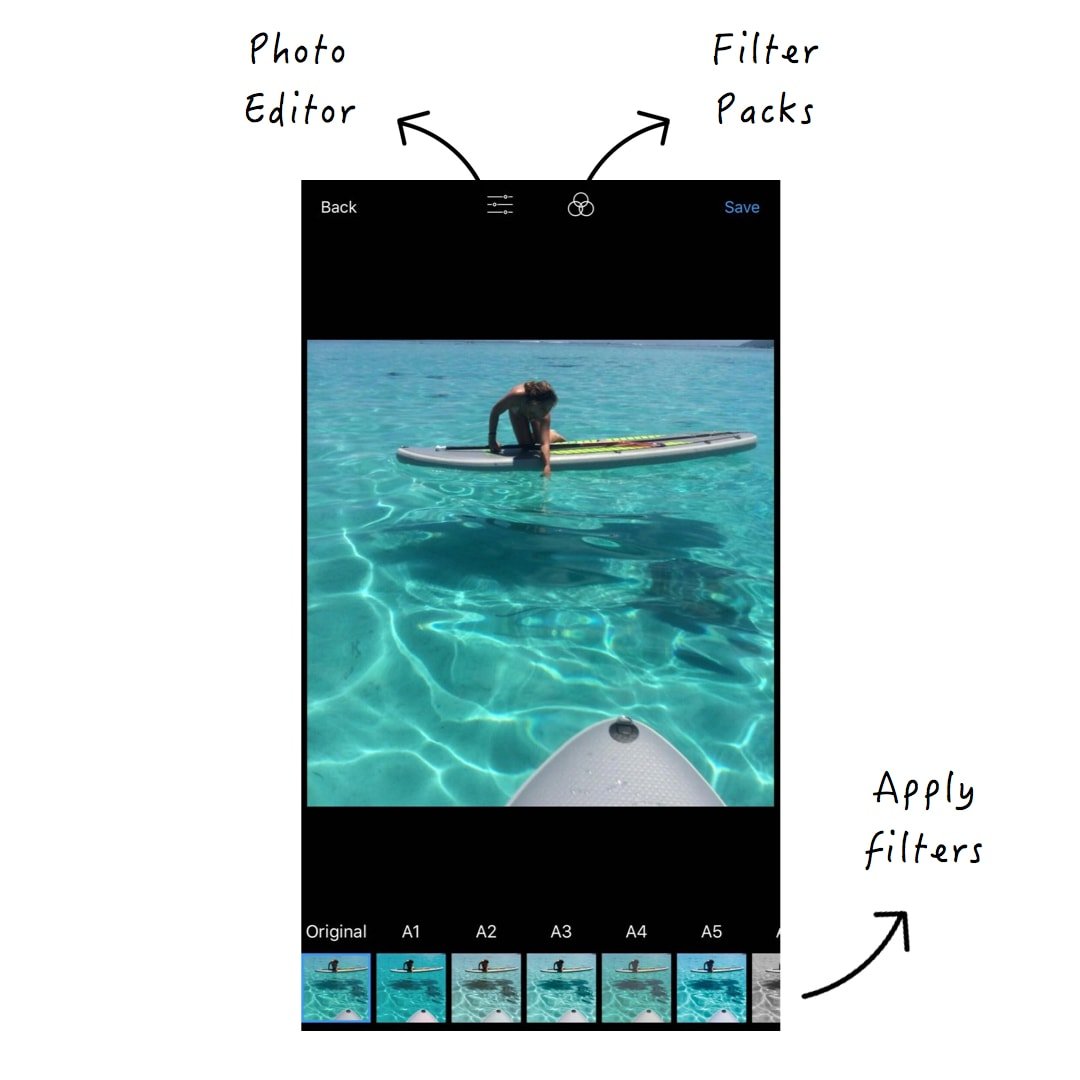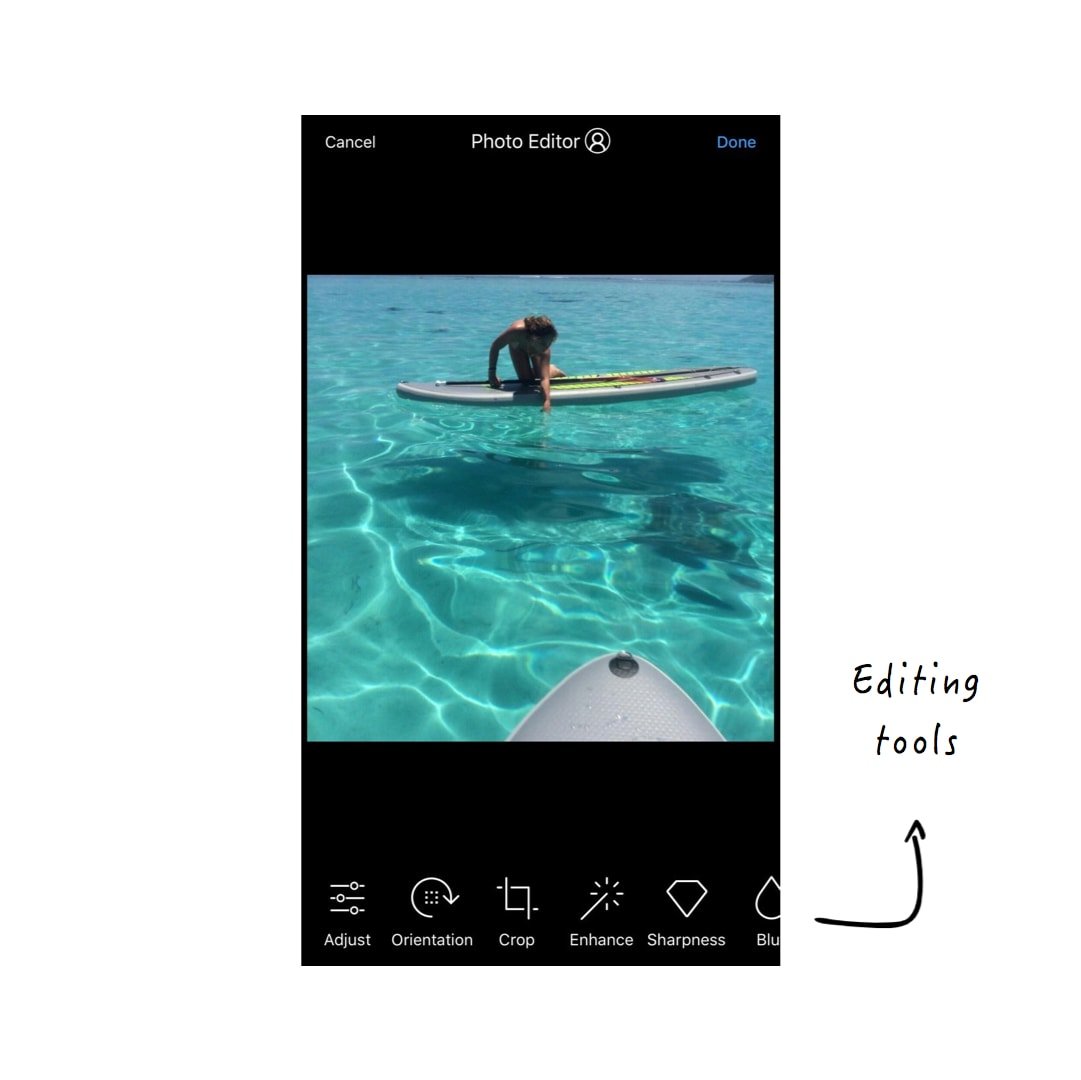 The Filter Packs
Tap on the Filter Packs icon.
You will see all the filter packs.
Preview comes with 2 free filter packs: the Preview filter pack, and the Essentials filter pack.
The other filters are premium filters.
You can buy them individually, or you can subscribe to Preview Pro to unlock ALL the filter packs and ALL the other features of Preview.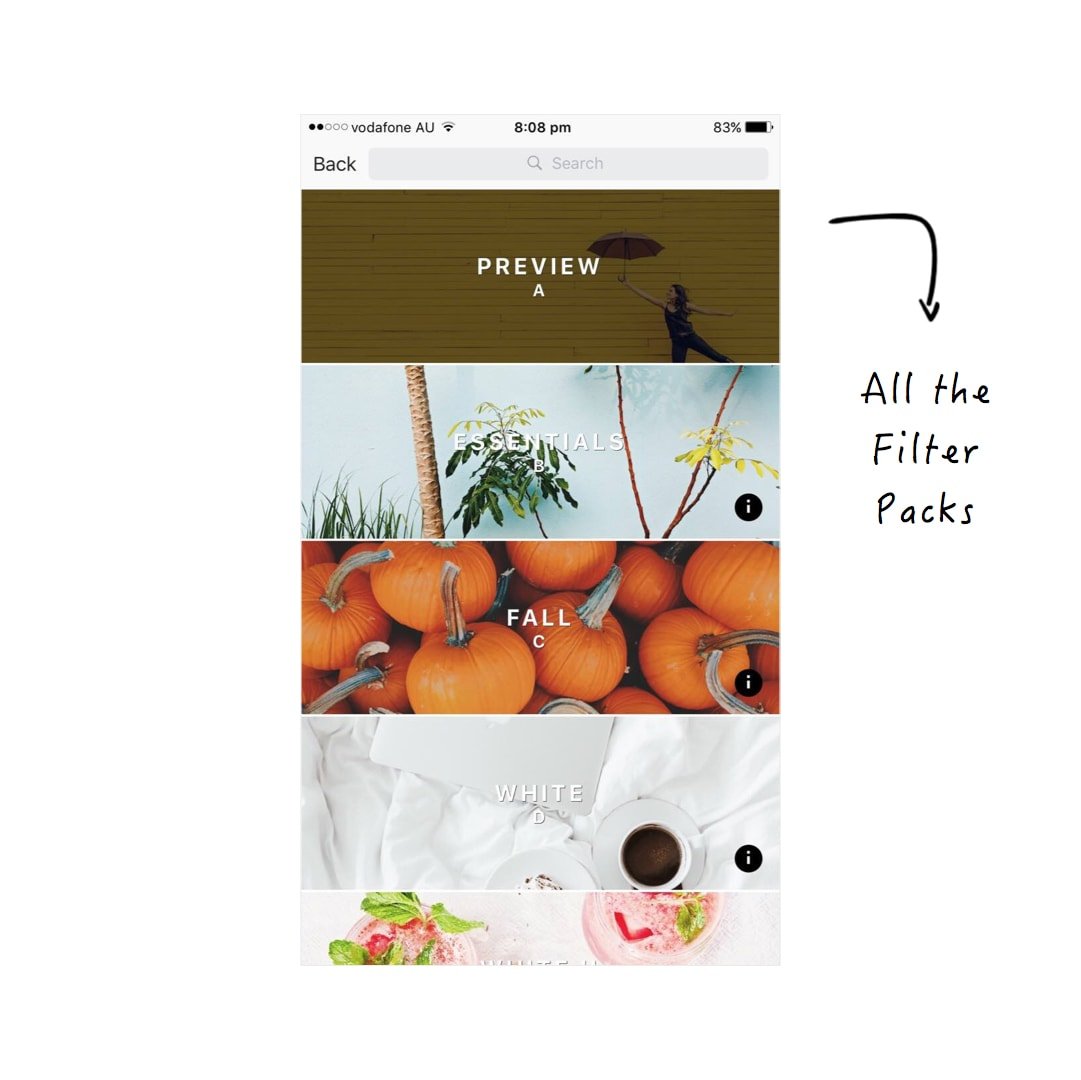 On the bottom bar, you will also see a "
Speech Bubble
" icon.
Tap on it to write your caption.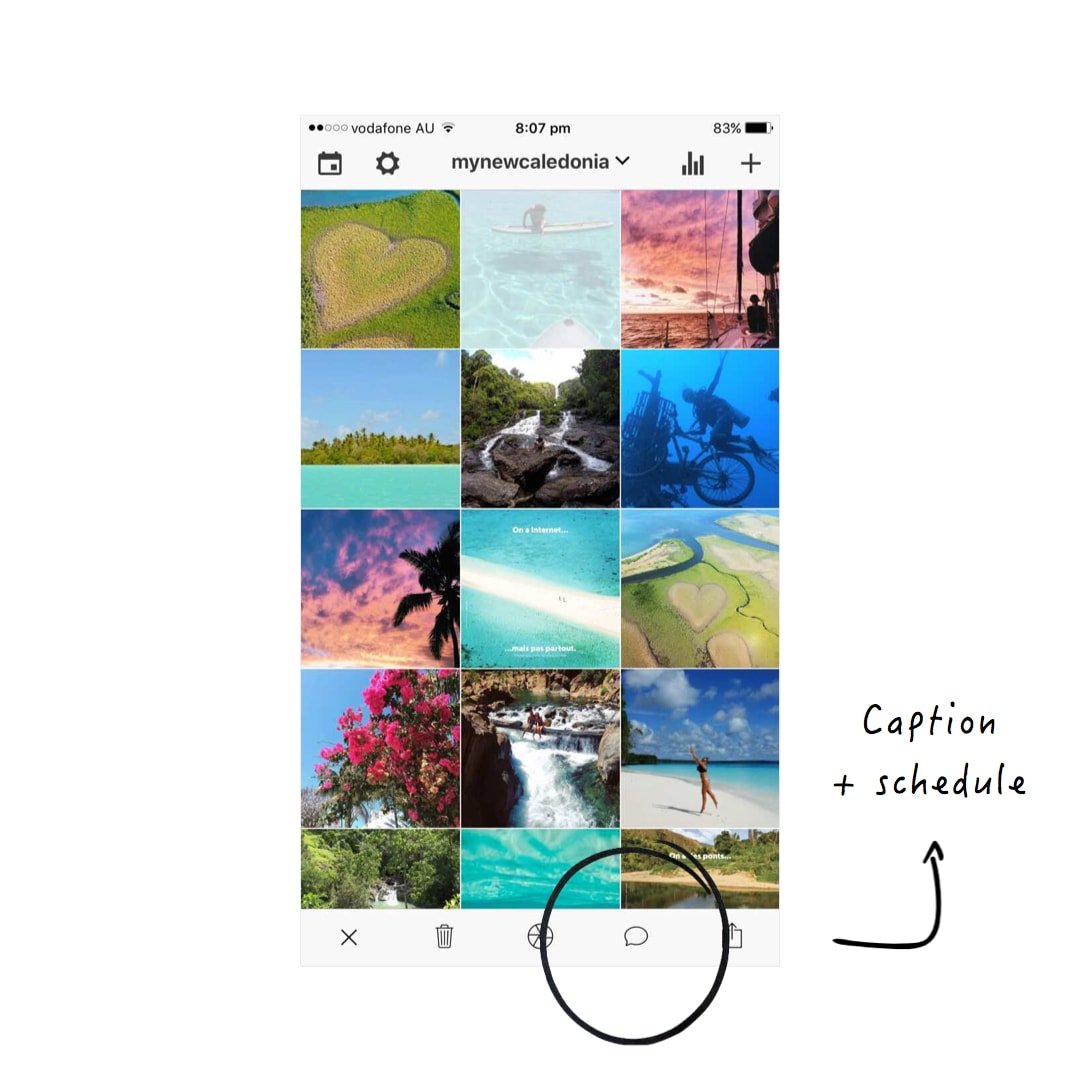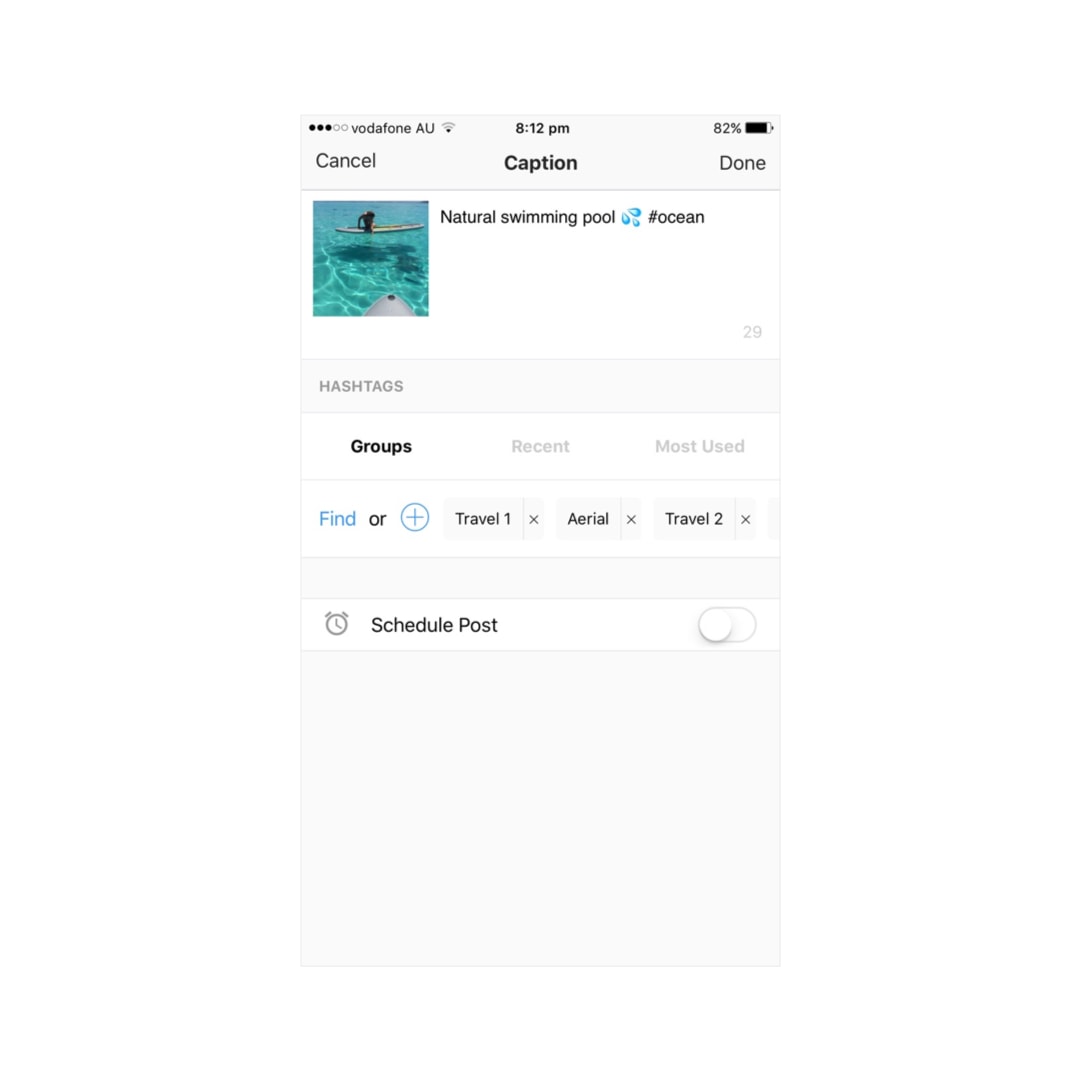 Here you can also:
Once you have saved your favourite hashtags in Preview, all you have to do is tap on the group to add them automatically in your caption.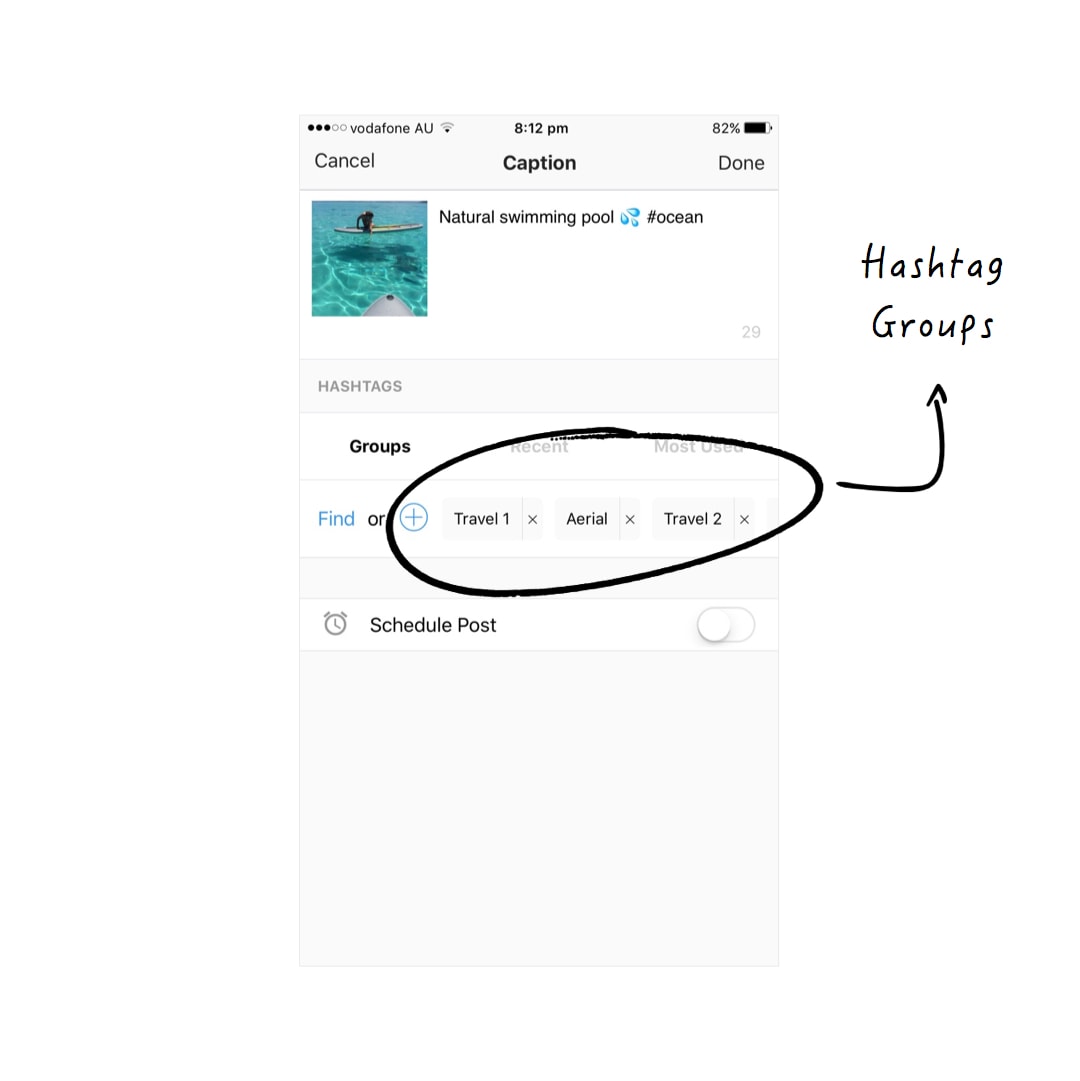 If you're looking for specific hashtags based on different topics or categories, use the
Hashtag Finder
: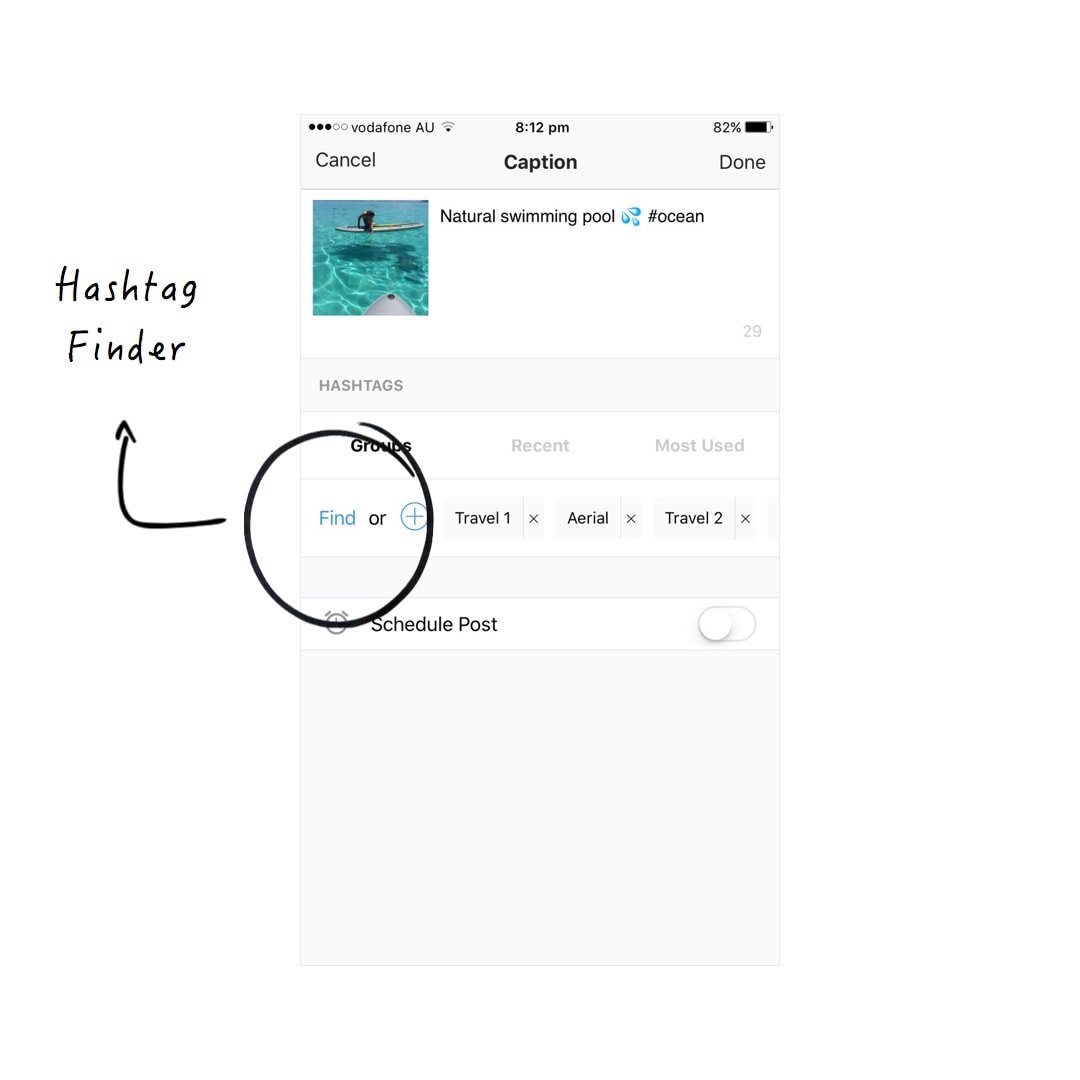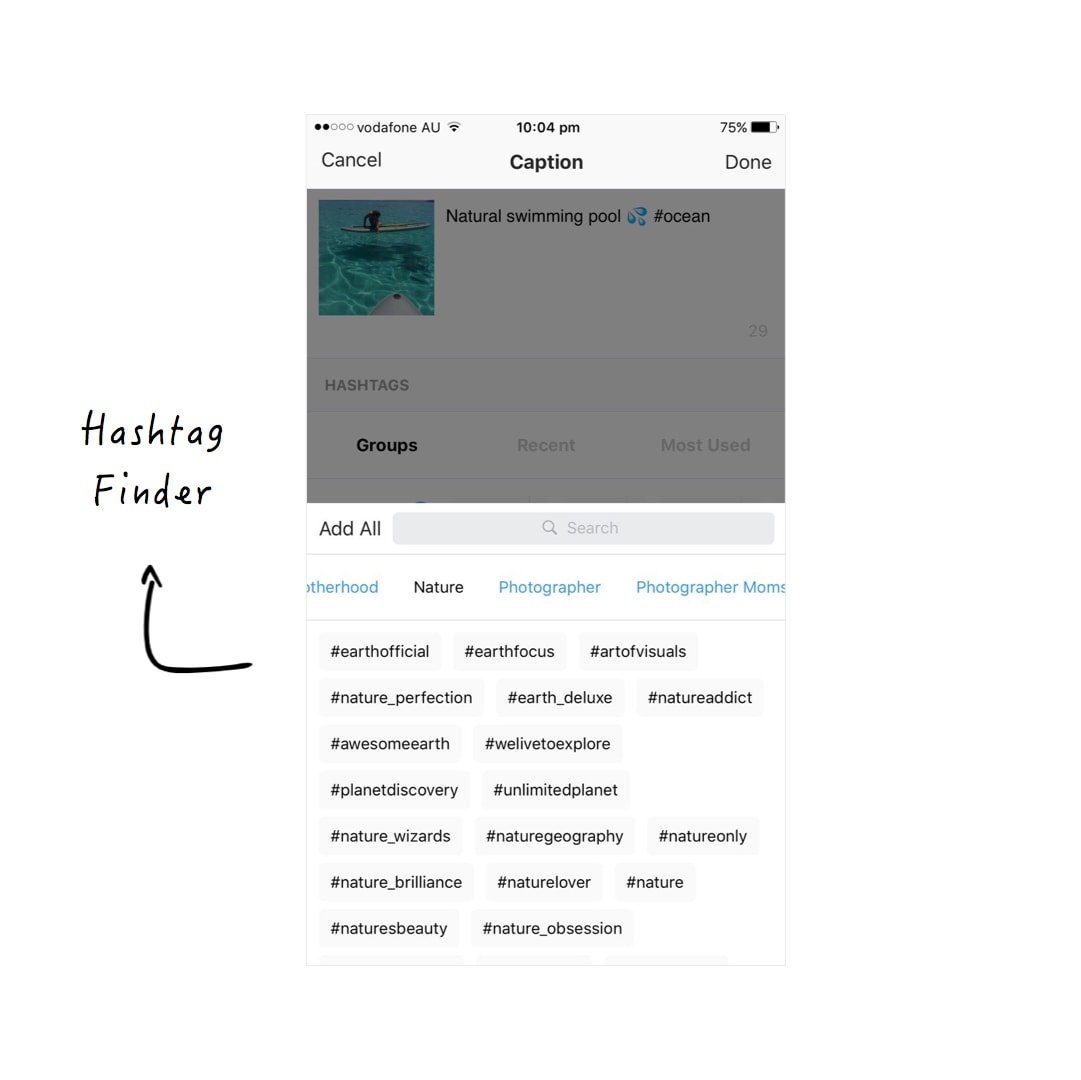 Step 7: Schedule your Instagram posts

Turn on "Schedule Post" to set a day and time.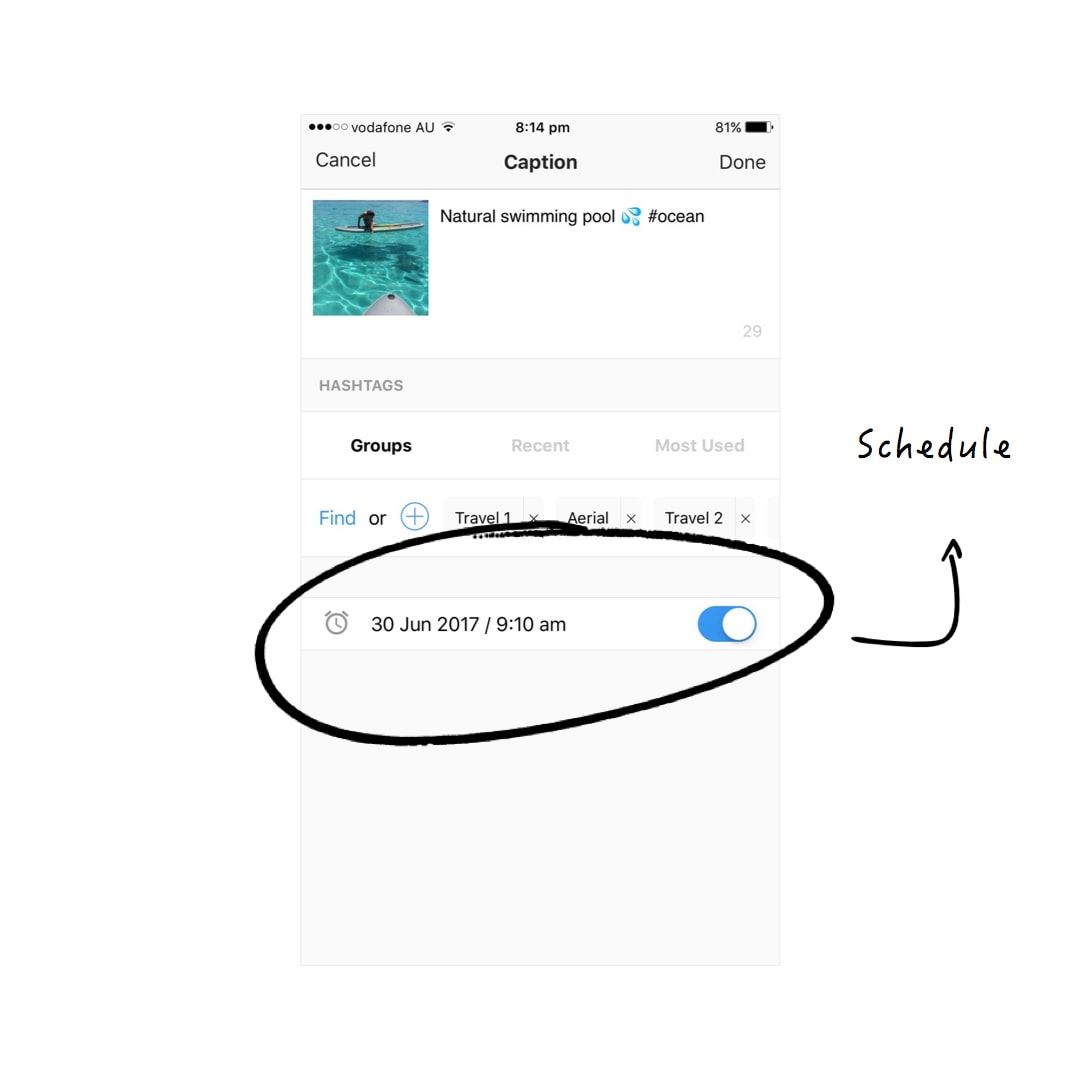 Remember
: Instagram does not allow any other apps to post automatically for you. It is against their Policy and can get your account banned or blocked (
read this
). We do not want to risk that.
You will receive a notification from Preview when it is time to post.
Step 7. Post on Instagram
When it is time to post:
Select a photo
Tap on the "Export" icon
Select "Instagram"
Your caption and hashtags are automatically copied by Preview.
All you have to do is paste them in your caption on Instagram, and post.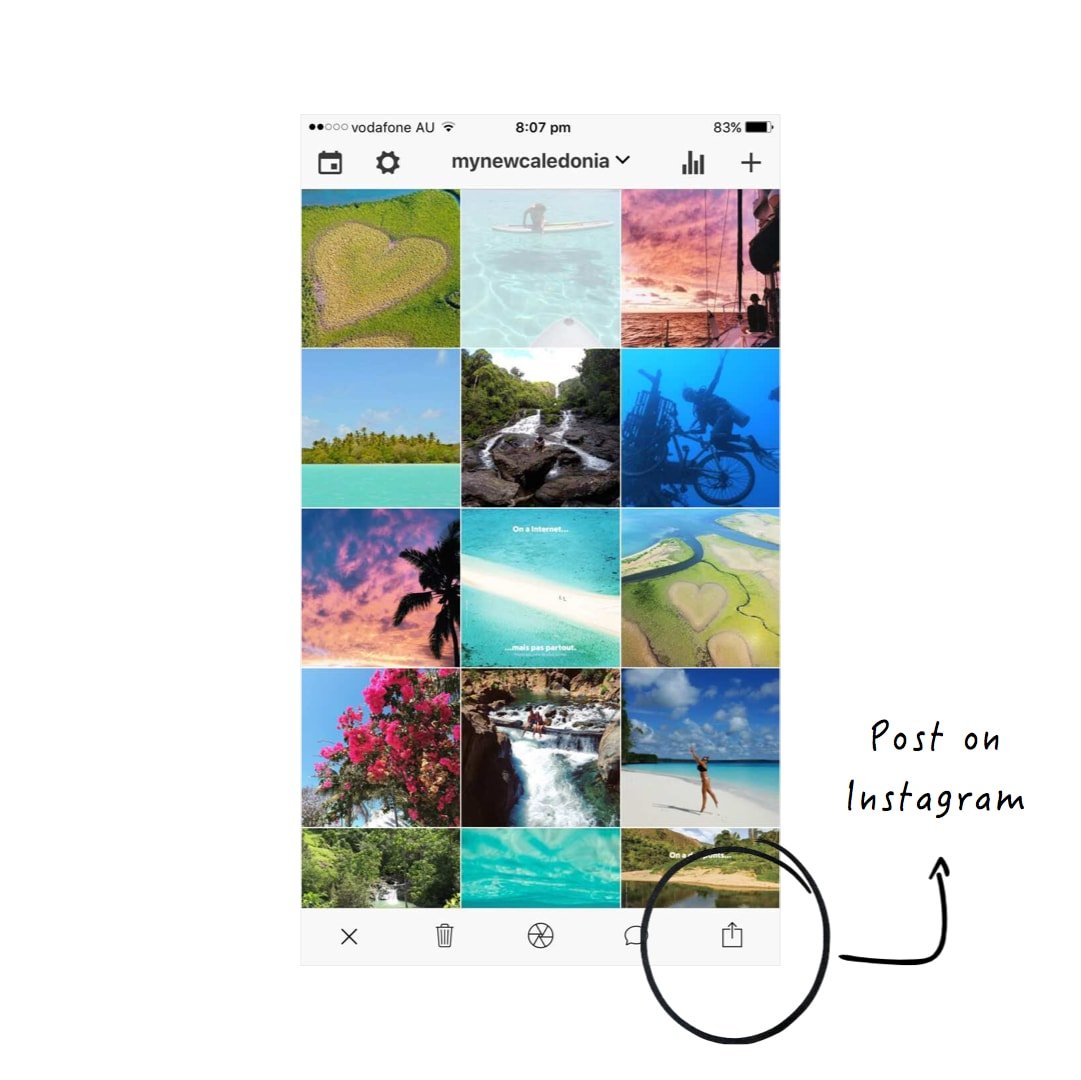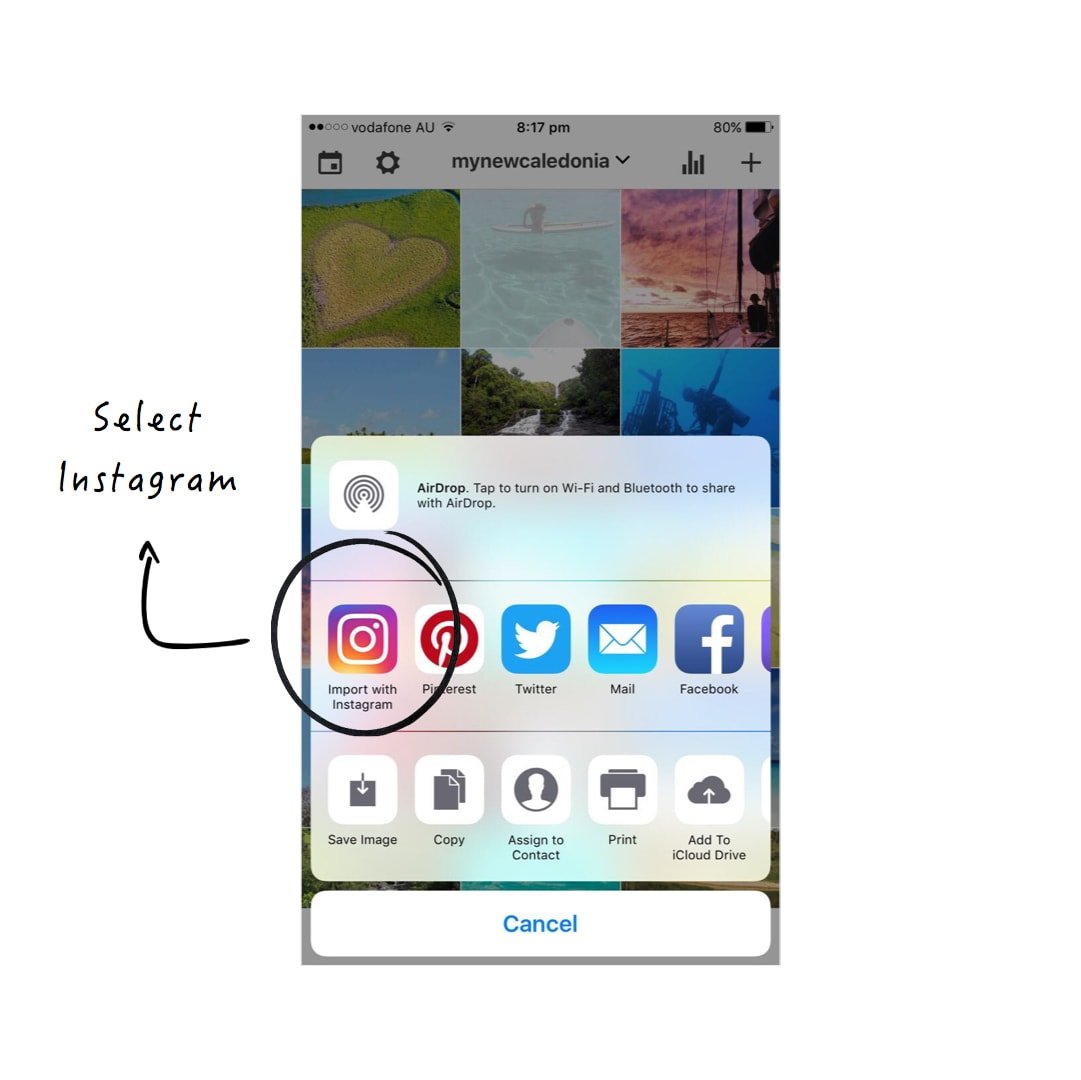 Other features you need to know to plan your feed
There are 2 other features I want to show you. You will need to get Preview Pro or Premium to unlock them.
Manage multiple Instagram accounts
You can manage multiple accounts in Preview.
I use new galleries to manage other Instagram accounts, experiment with new themes and
schedule my Insta Stories
.
To add another Instagram account:
Tap on your current gallery name (as you normally would to switch between Instagram accounts)

Select the "+" button to add an account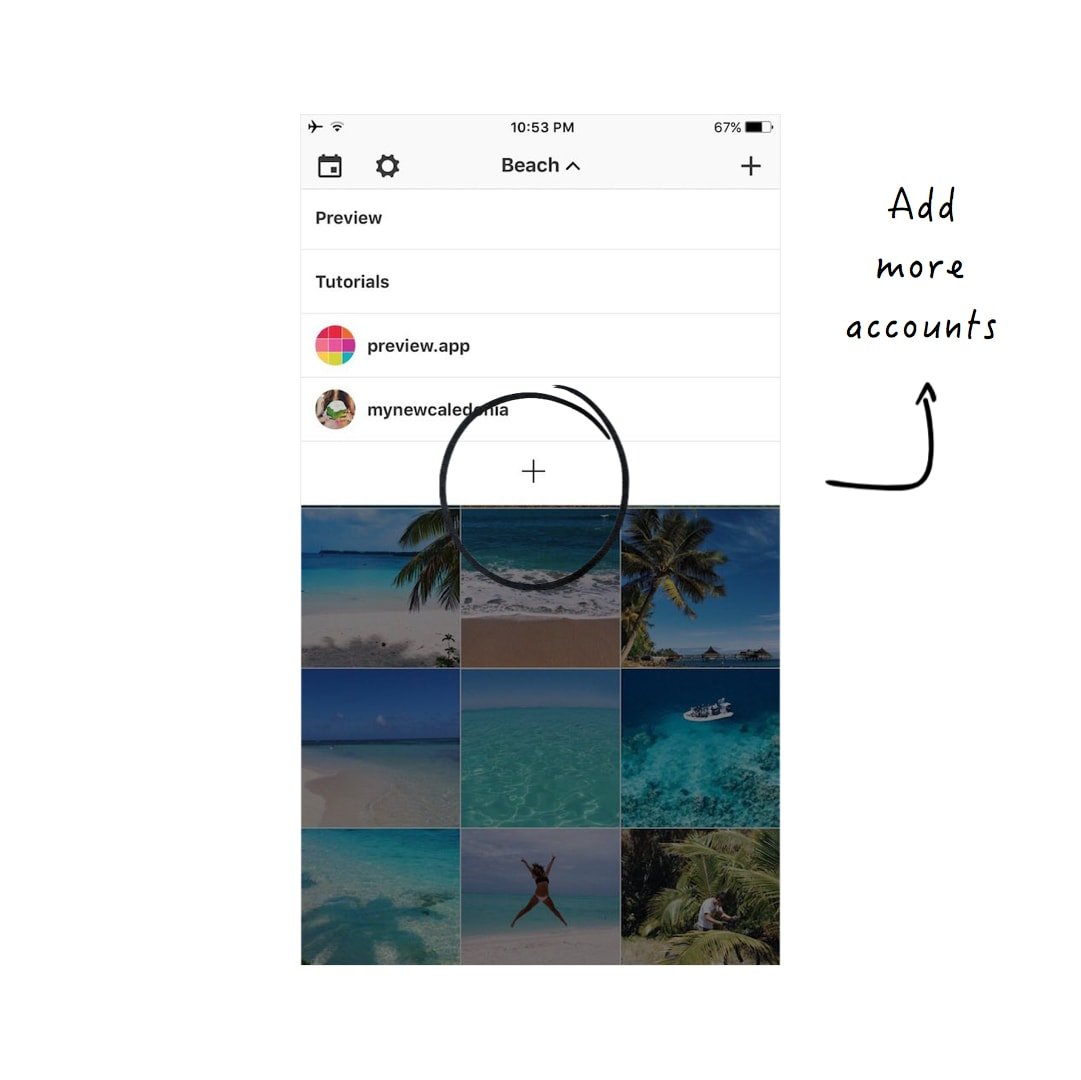 Monitor your Instagram Analytics
To see your Instagram Analytics:
Tap on the "Bar Charts" icon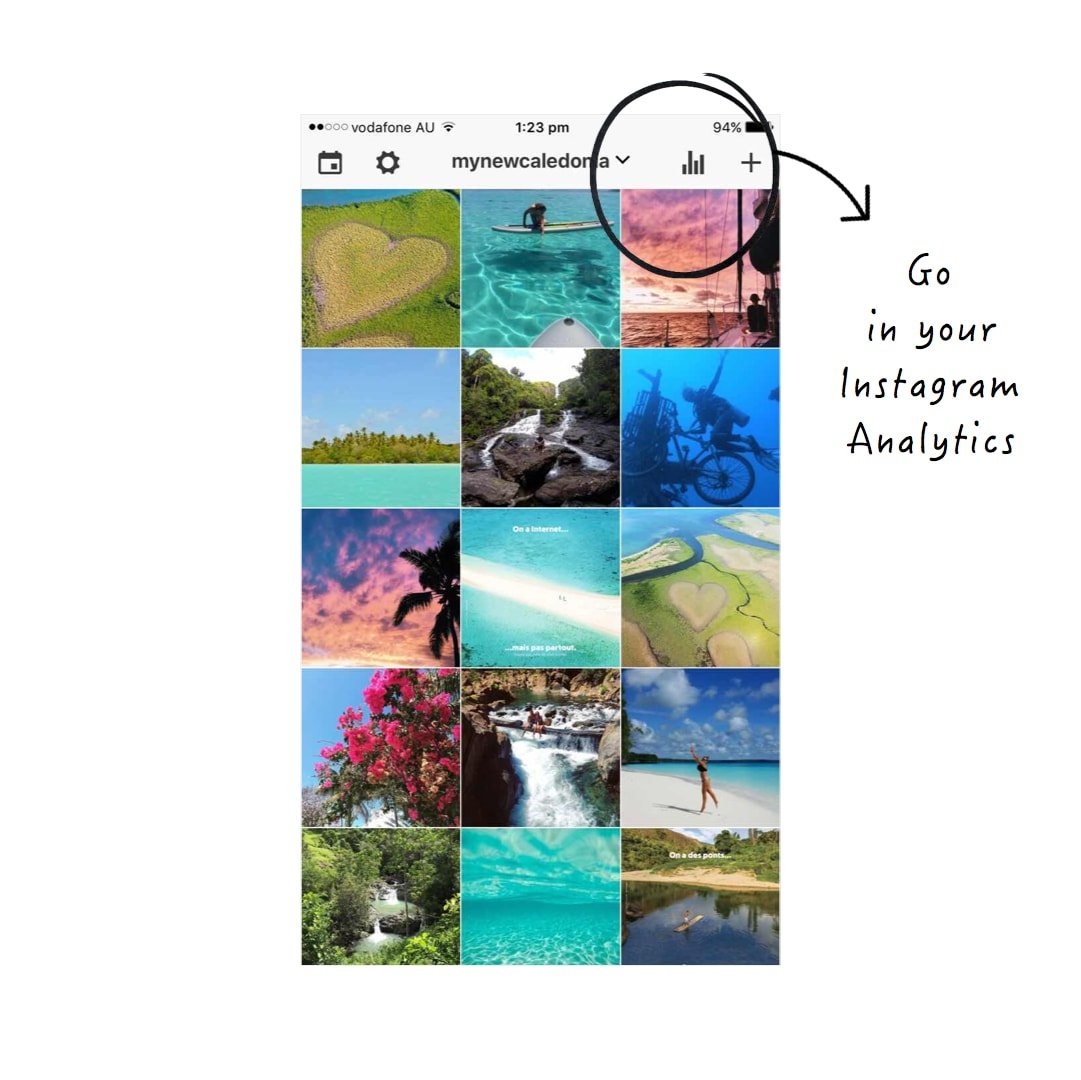 Update: Due to Instagram's latest API changes, the Spy feature was removed from the app.
To see the Analytics of ANY other Instagrammer: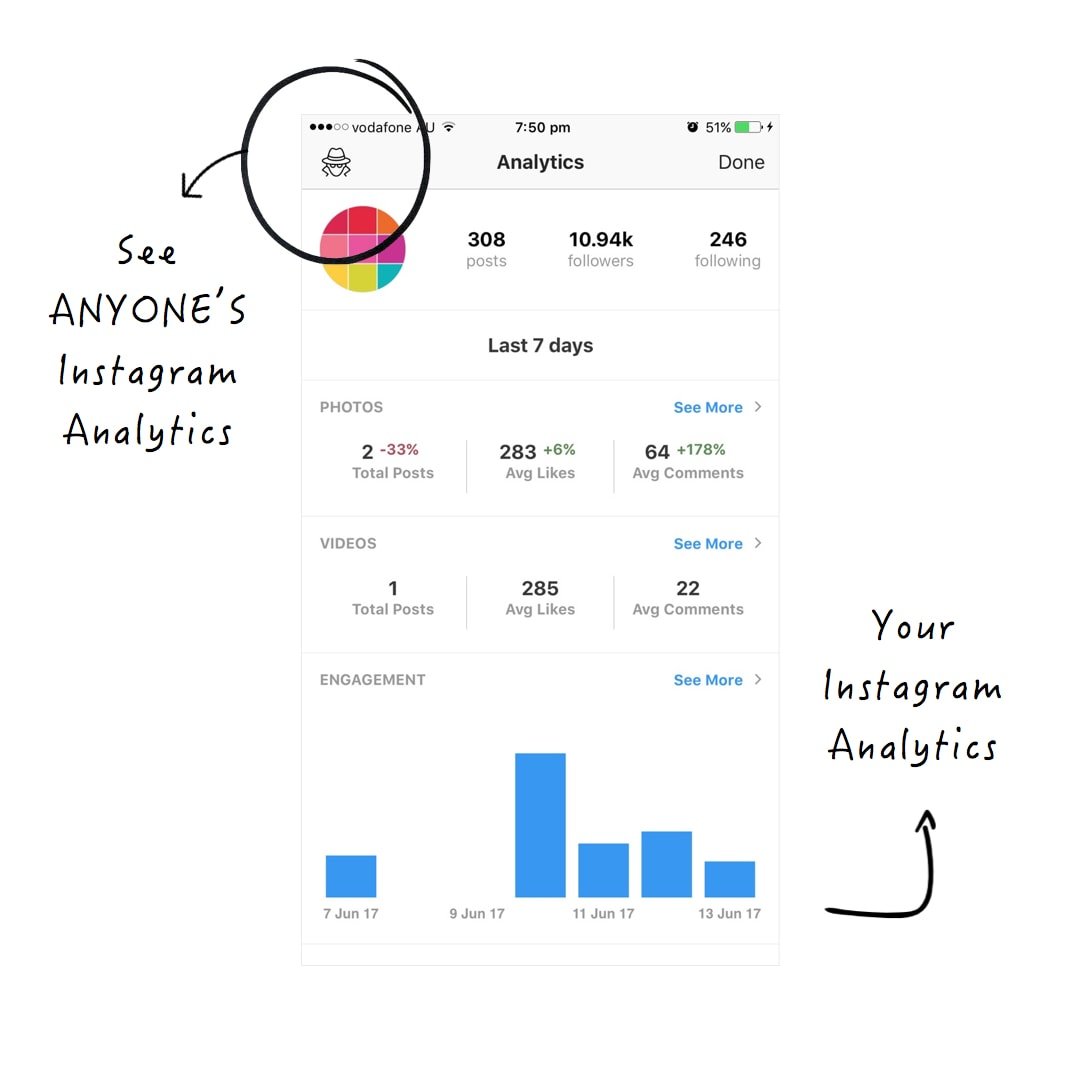 Your turn to plan your Instagram feed!
Enjoy planning your feed! You have unlimited grid to design your feed – that's unlimited room to schedule your posts and unlimited creativity.
Until next time, see you on Instagram (@preview.app) for everyday Instagram tips & tricks, fun and theme ideas!
+400,000 Instagrammers are already using Preview App to edit, plan & schedule their feed. If you haven't tried it, you're missing out.