You can now automatically schedule Instagram posts with Preview!
Preview has been officially approved by Instagram to auto-post and follows Instagram's Rules and Policies. This means that the app and auto-post are safe to use.
As you know, you can already plan unlimited posts, Instagram Stories, Reels and IGTVs in Preview.
Let's look at how to automate Instagram posts.
If you've already been using Preview, you'll know the first few steps.
If you're new, here's how to automatically schedule Instagram posts.
1. Upload new posts in Preview
For this tutorial, I'm going to show you how to schedule Instagram posts on the phone.
But you can use Preview on your computer too.
First, upload a new post:
Press on the + button
Press "Library" to choose photos/videos from your camera roll
Press "More" if you want to upload from your Google Drive / Dropbox or other apps
Once you've uploaded new posts, they will appear in your Preview feed.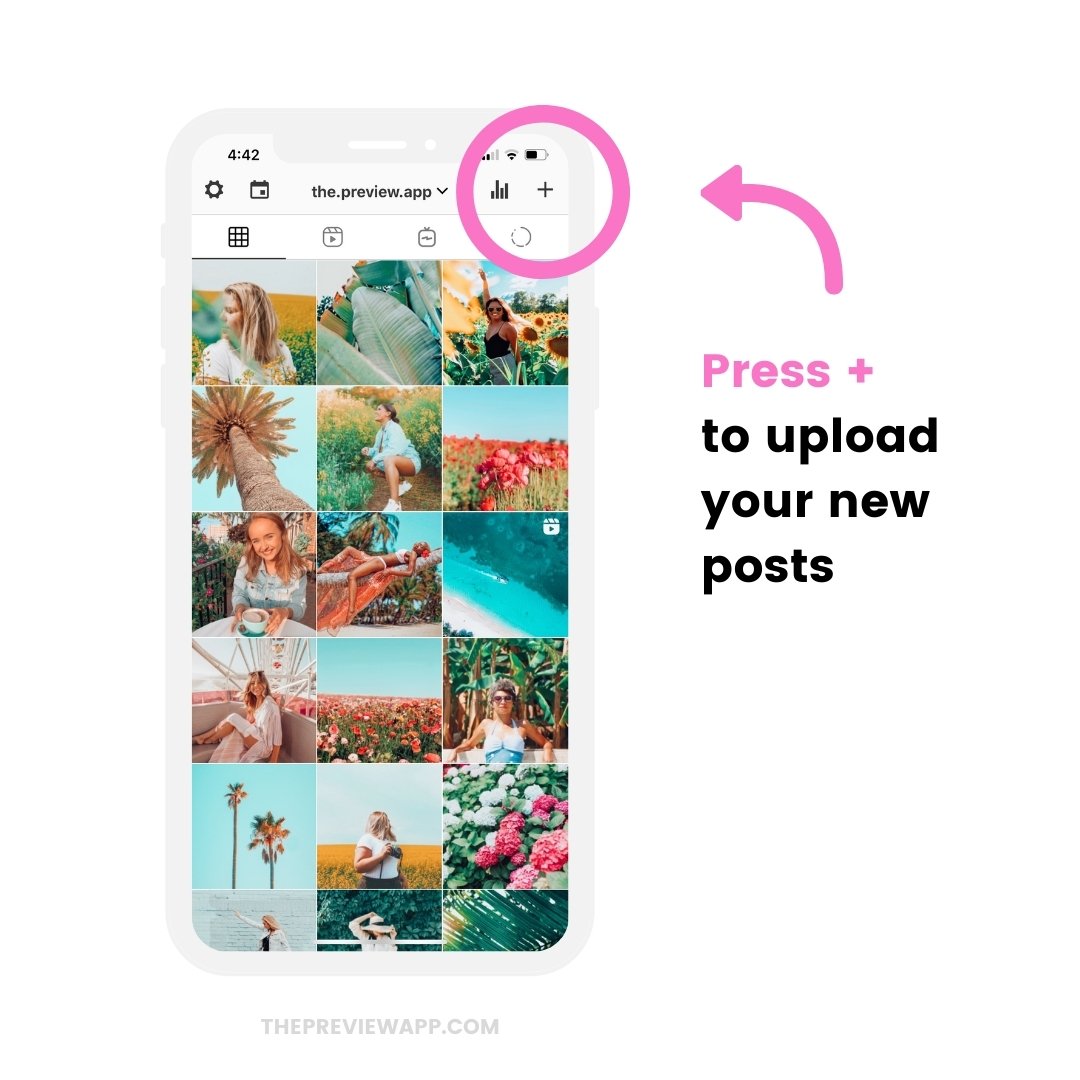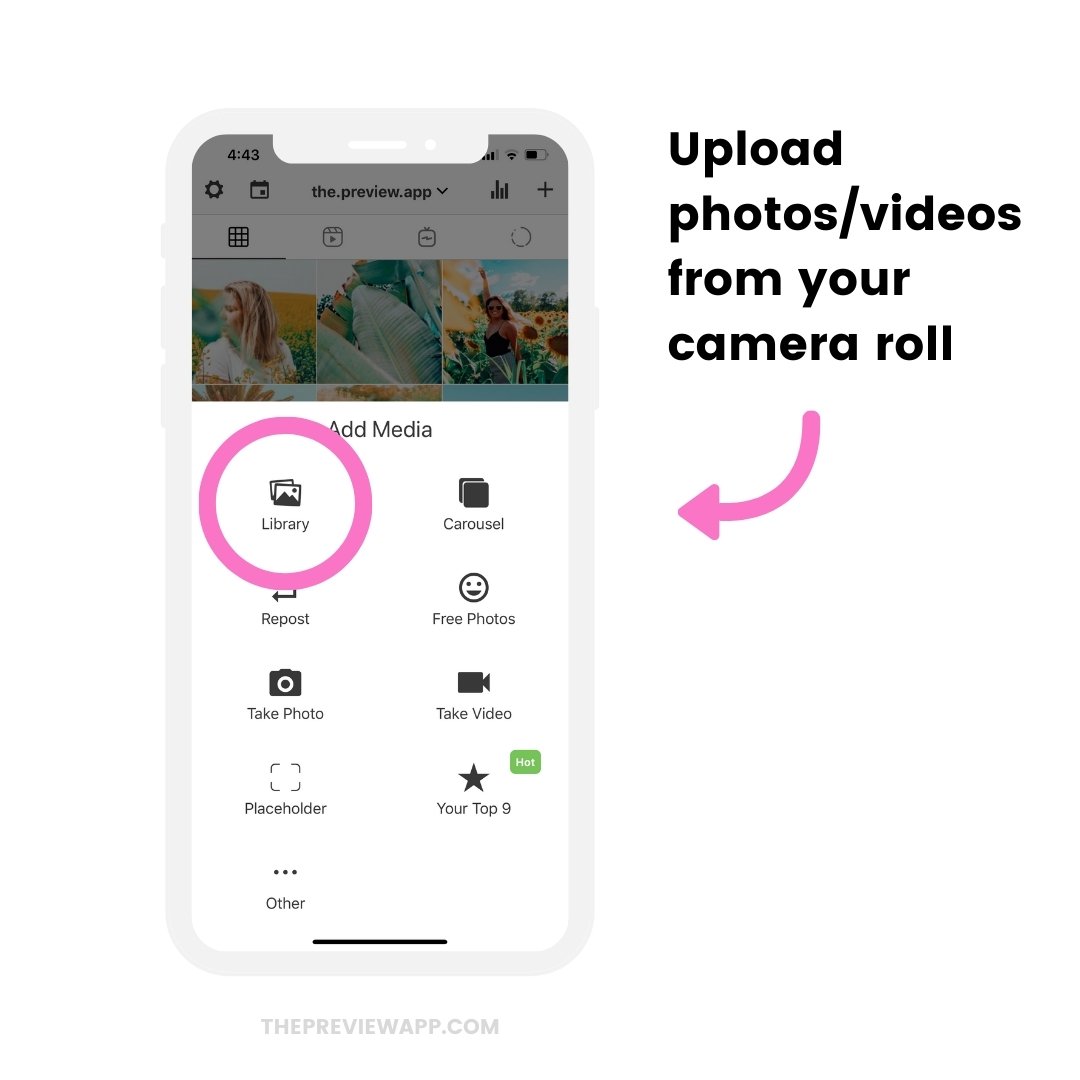 2. Design your Instagram feed
You can now move your posts around and choose where you want each post to be, and how you want your Instagram feed to look like before you post.
Press on a post you want to schedule and open the caption.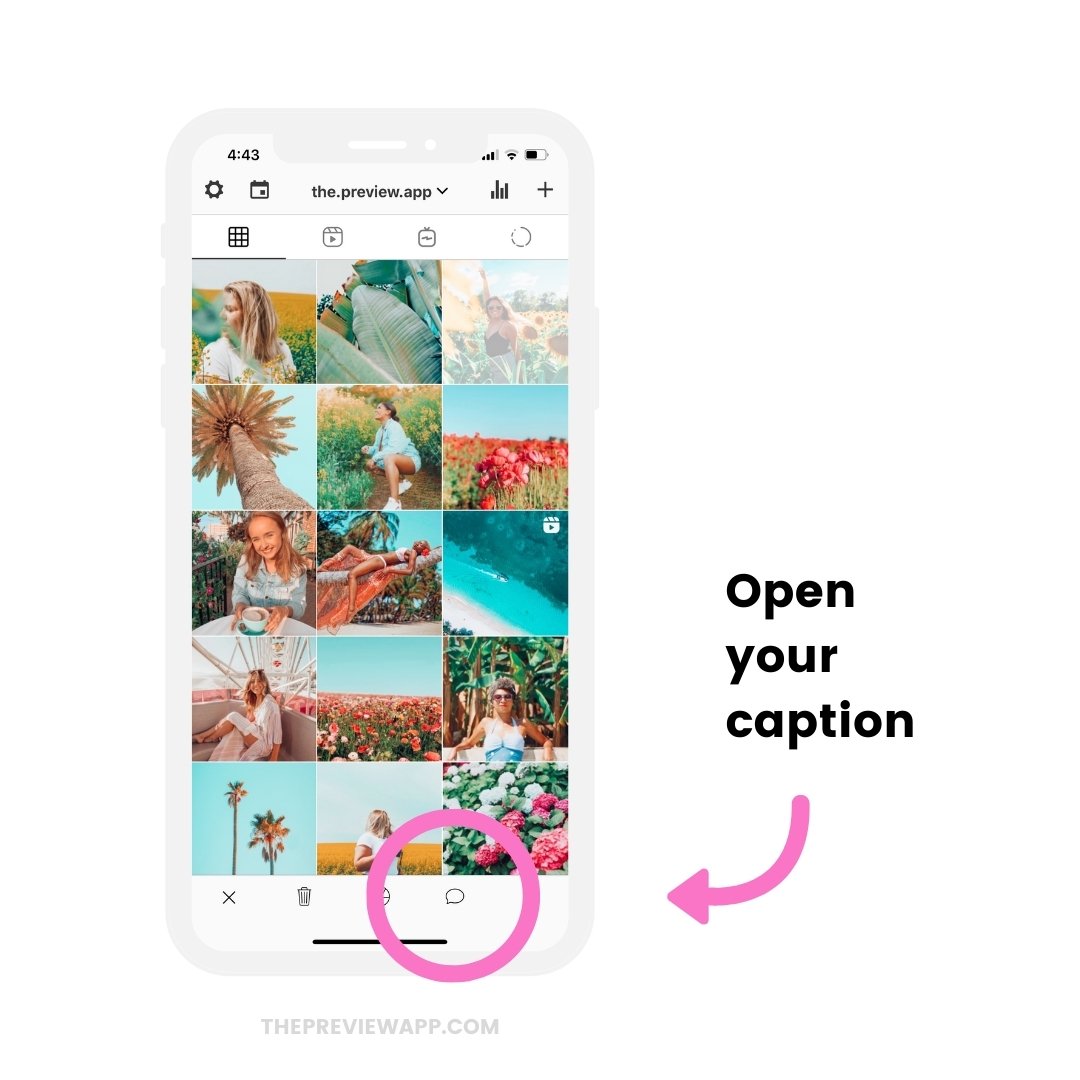 4. Turn on "Schedule post"
Here you can:
And of course: Schedule the post.
Turn on the "Schedule Post" button.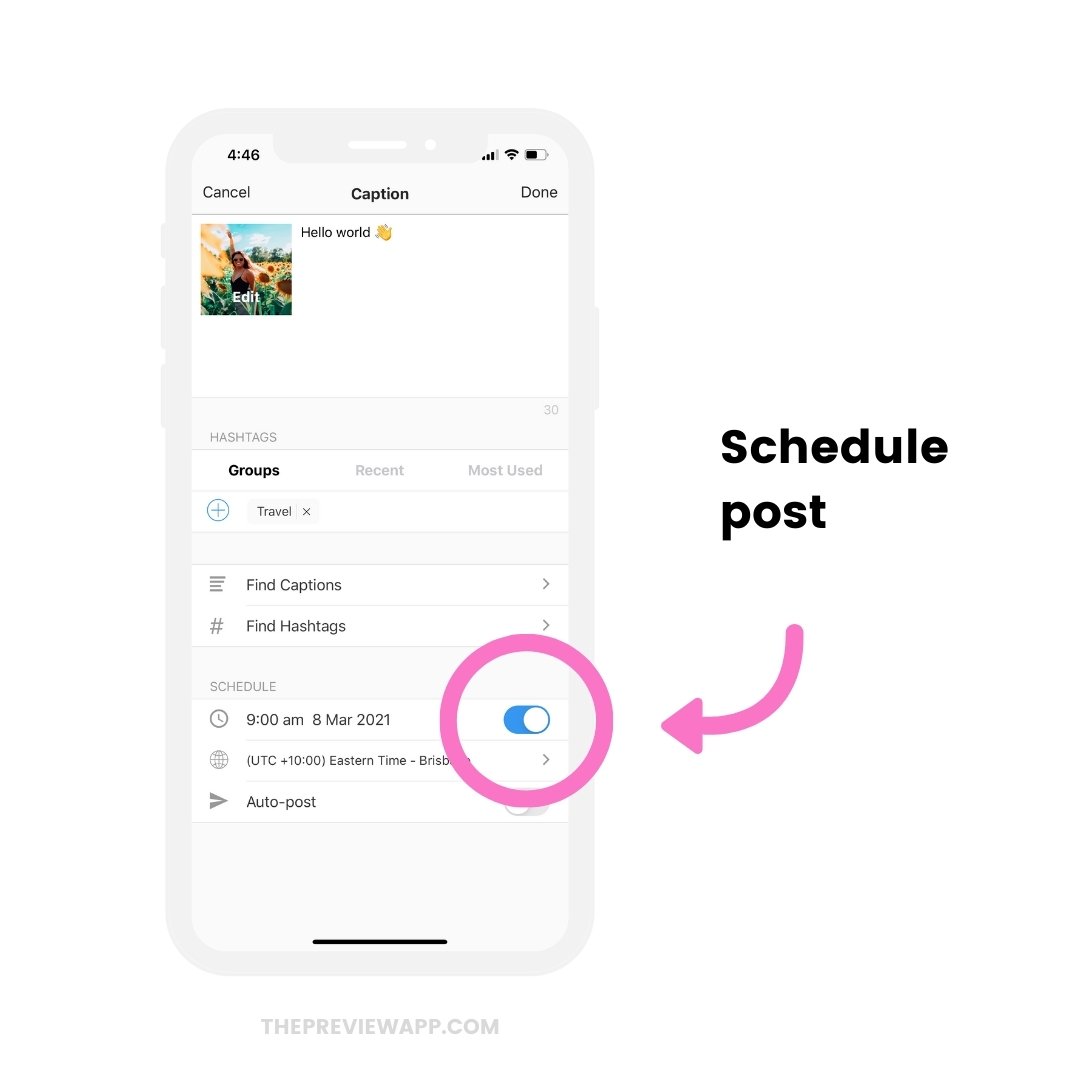 5. Turn on "Auto-post" to automatically schedule the post
How to set up the auto publish to post later?
Just turn on the "Auto post" button: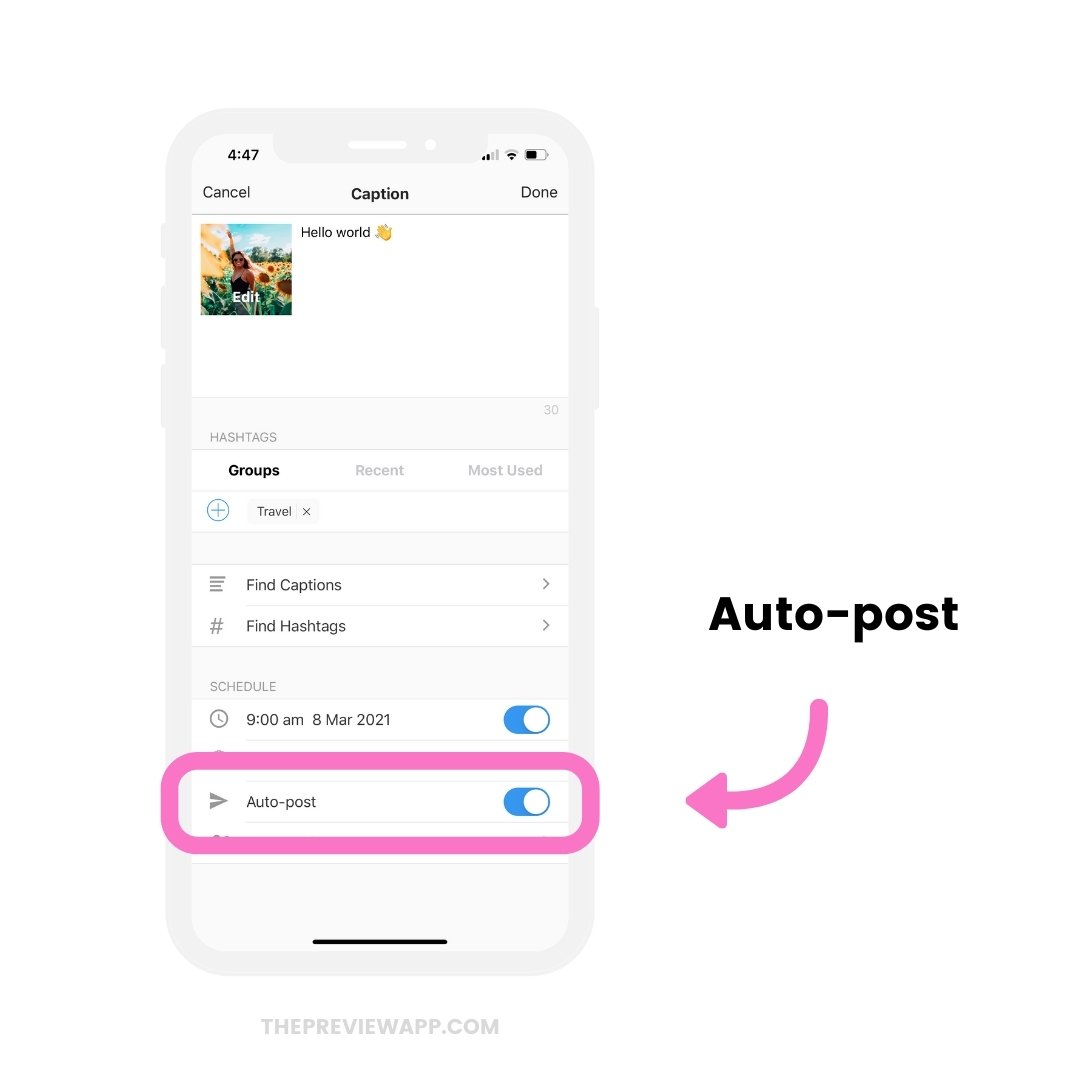 6. Automatically schedule to post in a different timezone
Is your main audience living in a different city or country?
Or maybe your clients are in a different timezone and you need to post when you're asleep?
You can automatically schedule your Instagram posts for a different timezone.
Just choose the day and time you want to post in the other city/country. And then press on the timezone to change city / country.
Your post will be posted at that day and time in the other city / country.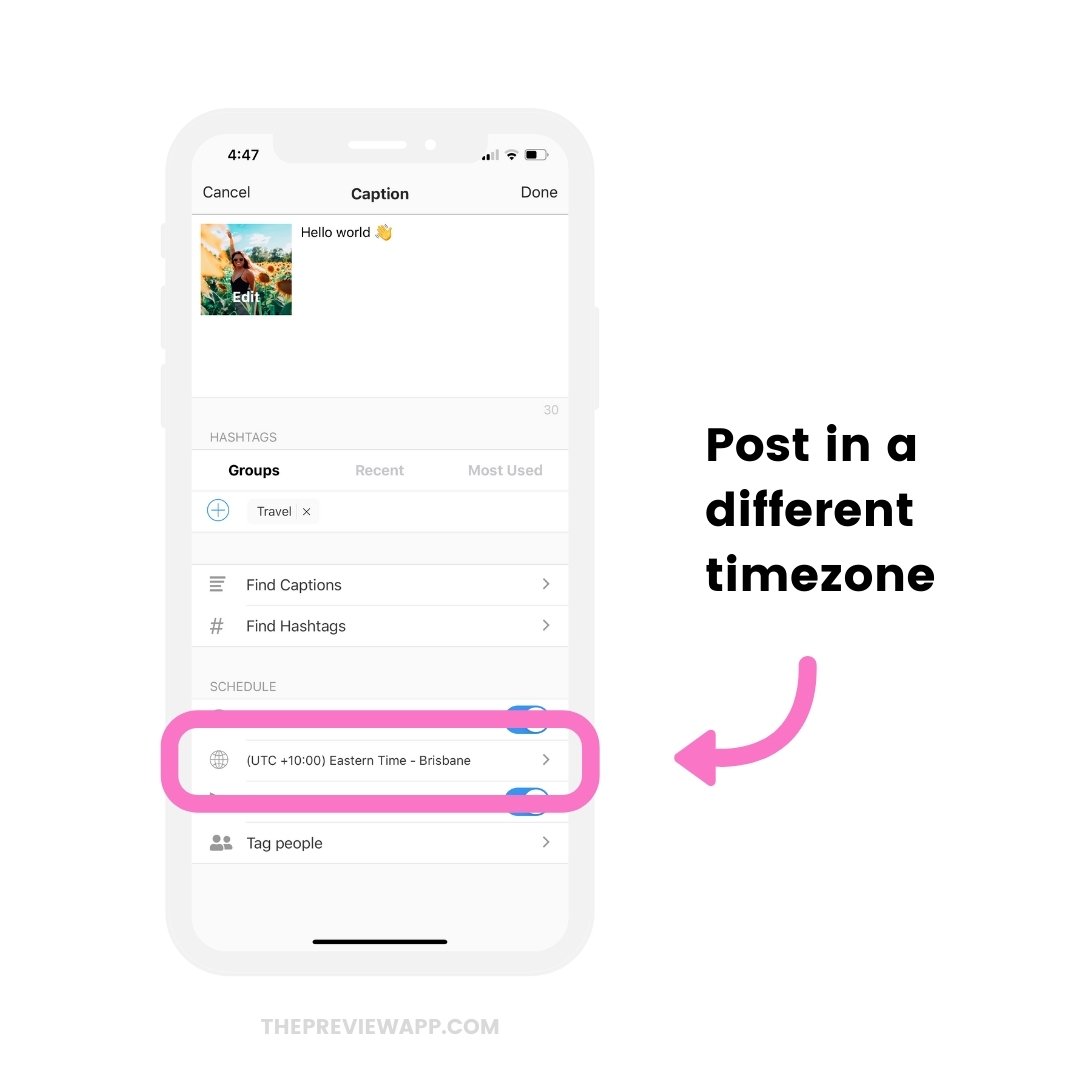 Need to tag people on your post?
Press on "Tag people".
And you're done!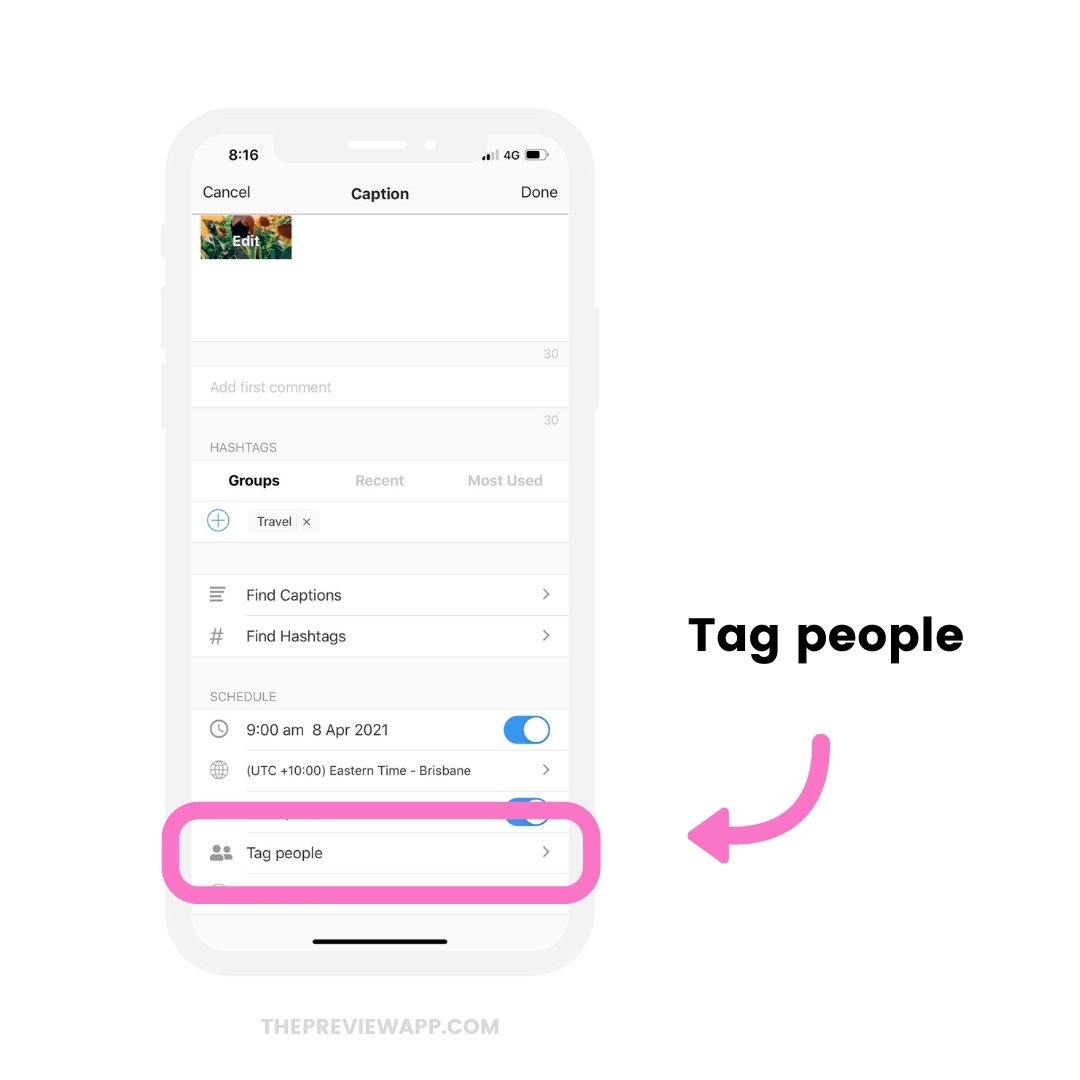 You can also tag a location. Preview will automatically add the location to your post on Instagram.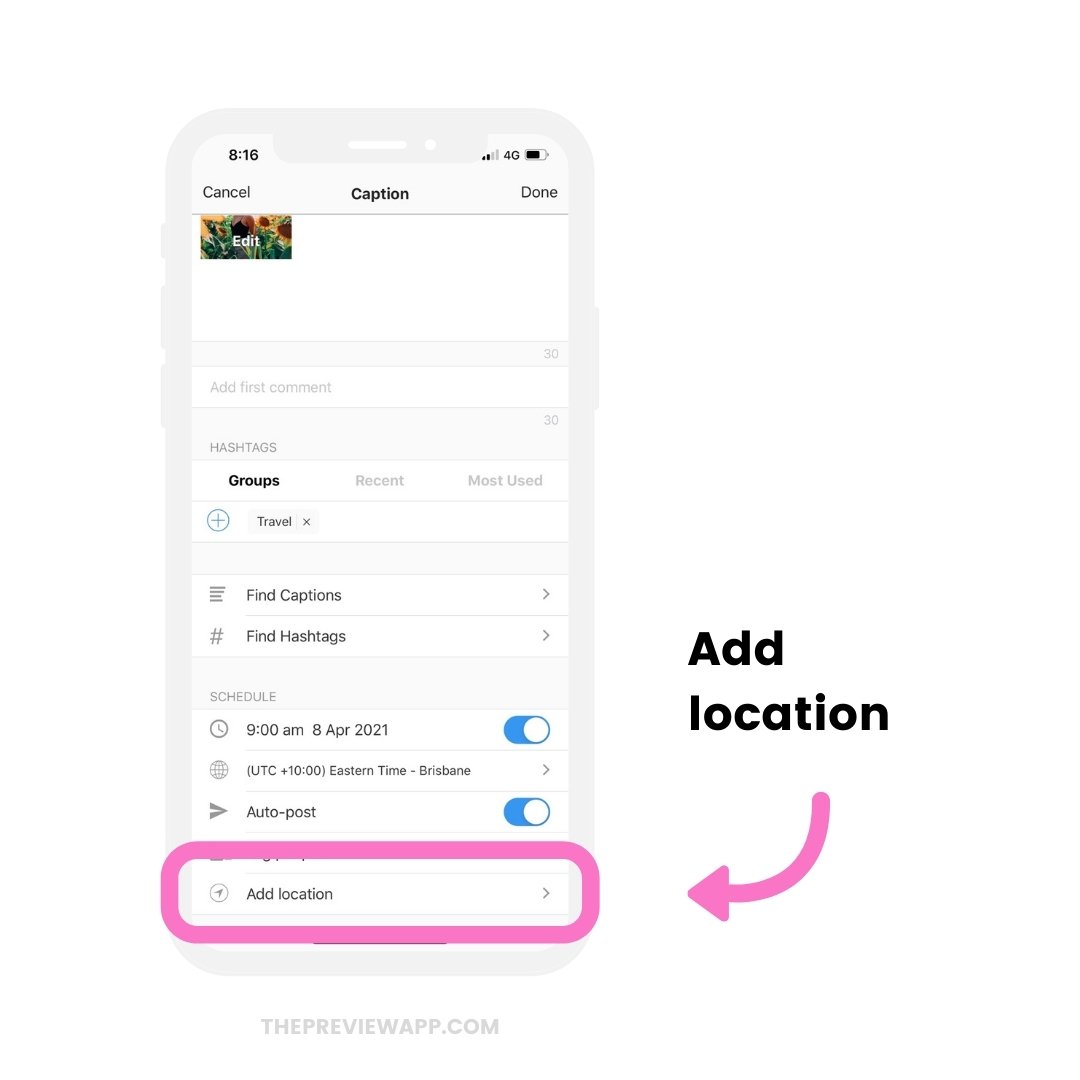 Quick and easy!
There are more features inside Preview, like:
And more.
This post was an introduction to the new feature: the Auto-Post feature.
We hope you are as excited about this new feature as we are.
As always, have a ton of fun planning your posts!
If you're new:
Click here to download Preview on your phone.
Click here if you want to schedule posts on your Desktop computer.
And if you have any questions about the auto-post, send us an email here.